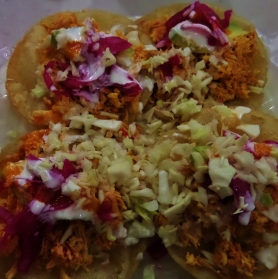 Want to discover the delicious local food called a salbute? We explain what they are and where you can find them right here in Playa Del Carmen.
What is a salbute?
What is a salbute (sal-boo-tay)? It is a delicious food that originated right here in the Yucatan Peninsula. Salbutes are a food that is meant to be eaten fresh after cooking so you can get the soft puffed tortilla and toppings to compliment each other. The tortilla is fried in oil where it puffs up and then is set aside to rest while toppings are added. Most traditional toppings are pulled chicken, diced white cabbage, pickled onions, avocado and salsa and a cream sauce on top. This type of food falls into what is called "antojitos". The term antojitos means a small snack or appetizer served in Mexican restaurants, bars, open air markets, and on the street. The literal translation actually means a little craving or desire. Each region in Mexico specializes in an antojito that might not be found anywhere else in the country.
Where can you get a salbute in Playa Del Carmen?
Salbutes can be found at local restaurants or being made at food carts on the street. Since this food is an economical meal, you will not find these in fine dining restaurants. The cost for one is about 7-10 pesos each, and usually you cannot just eat one since they are so good! Most people eat 2-5 of them for a meal.
Our best salbute recommendation is on 30th Avenue between 2nd and 4th streets. It is on the east side of the street and has no external sign. Inside there is a sign, it says "Antojitos Playa Del Carmen". We included a picture below so you can recognize it.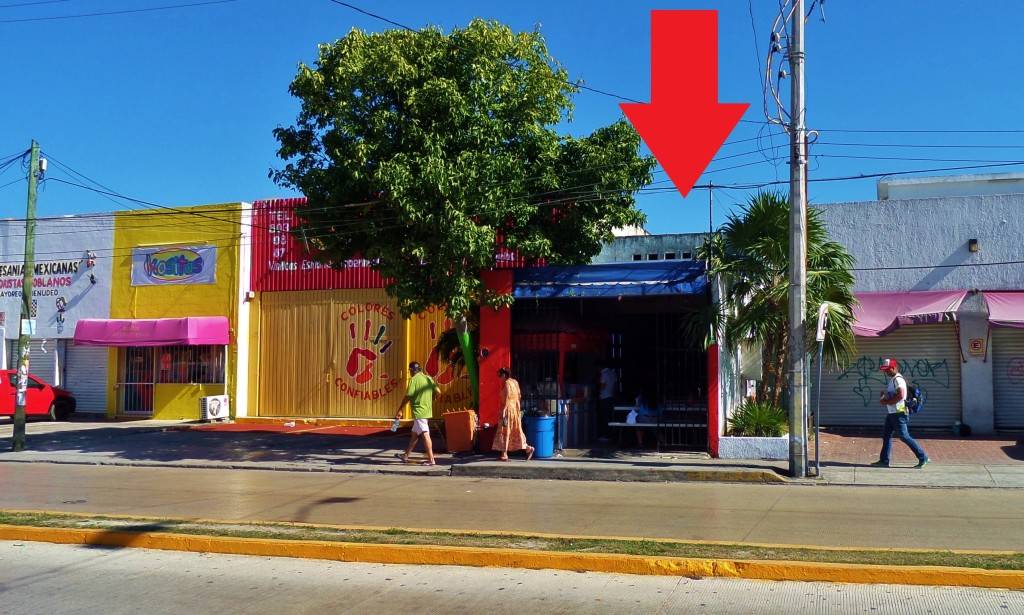 How to order your sablutes
Here is the process of ordering, at the front counter on the left, you order your drink and food. They have great juices made from fresh fruit. We highly recommend the (sandia) or watermelon juice. After you pay you will get a ticket, take that to the back and hand it to one of the women working in the kitchen. In a few minutes your plate will be handed to you unless you ask for it to go. On the other side there is a table of salsas, medio crema (dairy cream sauce) and more chopped cabbage. You can add these to you salbutes to your taste. There are picnic tables inside to eat or you can take it to go, but don't wait to long before you taste what a salbute is.
Provecho!
If you like tasting local foods you will love reading our Taco Guide to Playa Del Carmen. You can also join a local food tour to try some of the great street food in town.
Have you been to this restaurant? What did you think? Do you have another salbute place you like as well? Let us know in the comment box below.