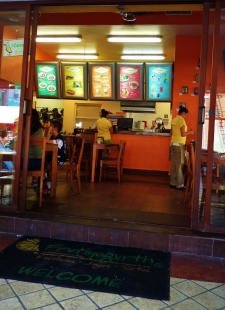 Frutiyogurth Restaurant
Need somewhere light to eat or a healthy option? Frutiyogurth has been around in Playa Del Carmen since 2007. This institution of healthy eating has been made popular by the fit crowd looking for an alternative to other places. It is a bright and clean place with indoor and outdoor seating. Wi-Fi available. Healthy sandwiches are made on whole wheat bread, they offer salads(something that is actually not easily found in Mexico) and fresh smoothies and juices. All three meals are available here. Check out the breakfast burritos, they are pretty good here. We also highly recommend the limonada and menta frappe on the  a hot day. It is the perfect combination to beat the heat.
Are you looking for other healthy eating options in Playa Del Carmen? Check out our Healthy Eating Guide to Playa Del Carmen here.
Hours
Monday -Sunday 8:30am-10:30pm
Location
Frutiyogurth is located on 34th Street and the corner of 40th Avenue. This is a new location for them!

Prices have crept up with the popularity but still manageable. (see menus below)
Check out this place the next time you want a light meal or refreshing drink and you are in the area.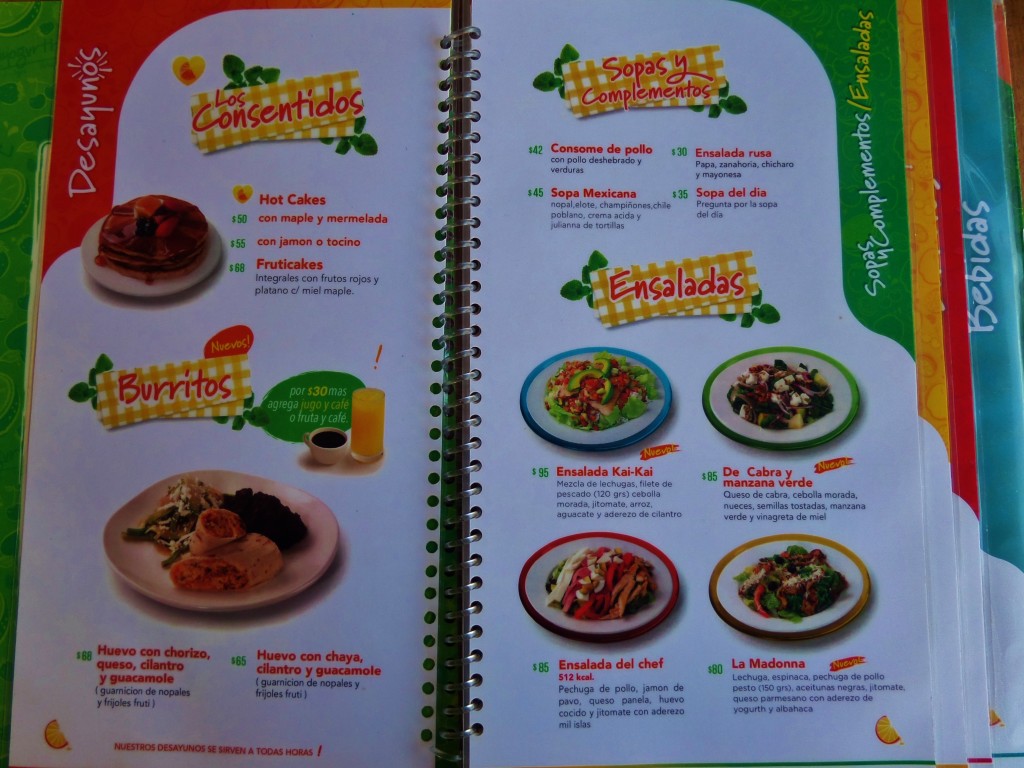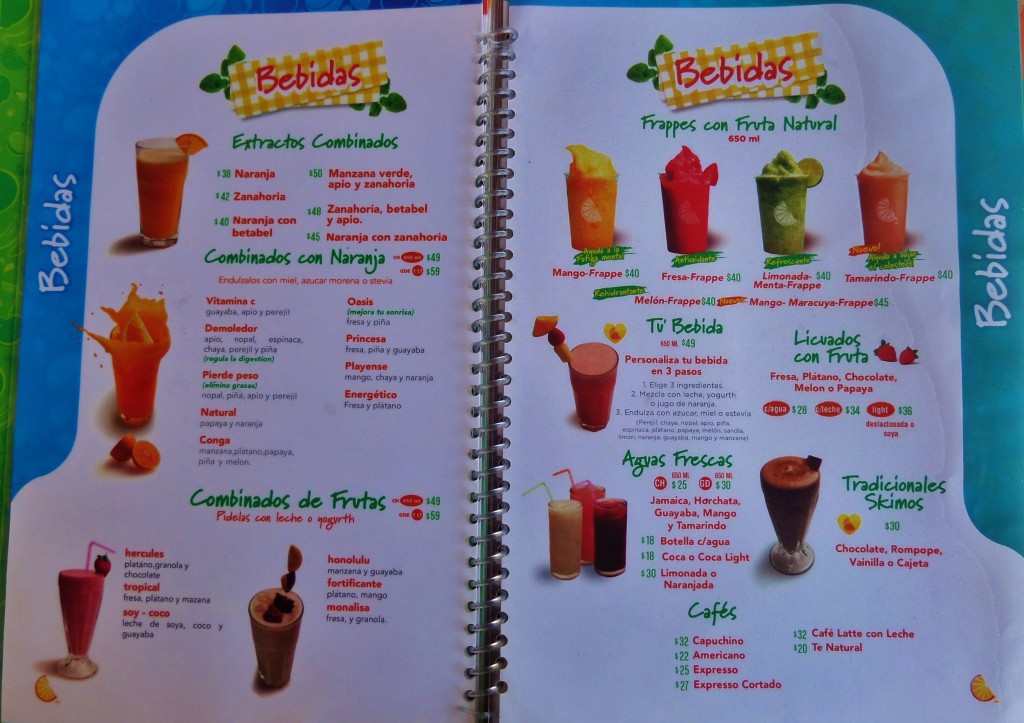 If you are looking for breakfast spots in Playa Del Carmen, see our complete guide here. If you are looking for restaurant information in Playa Del Carmen, see our full list here.