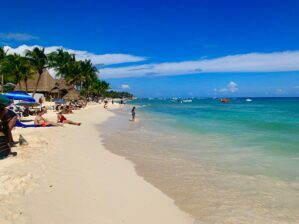 Local discounts for locals
Who doesn't like discounts! Saving a little here and there can make the day a little better in Playa Del Carmen. So what local discounts are there and who gets them? Here is a list of places where locals can save some money, just make sure you can show proof with some local ID.
What constitutes a local and local ID?
In general, a local is someone that lives at least half the year in Playa Del Carmen. It can be locals that were born and raised or foreigner that has made Playa Del Carmen a home. It does tend to lean toward those that have permanent residence visas or at least a temporary visa. As the old saying goes "membership has its privileges". For those that have made the move and done the work to get local documentation, there are some advantages. So what constitutes a local ID?
It varies from place to place as to what type of local ID is accepted. Below, we comment is there is a specific type of ID that places ask for in order to get a discount. In general, a local ID is a driver's license from the state of Quintana Roo, INE card (which is only for citizens of Mexico), or your visa temporal or your permanent visa. Some people try with their CFE bill, but that is not really a good ID since that means you do not have a residential visa or a license. Most people in this category are people that have properties in Mexico, but rent them out most of the year and visit just a few months or weeks at a time.
Why do locals get discounts?
In many places of the world, locals get some discounts in popular tourist destinations. It can be very hard for locals (real locals, like born and raised in the area) to actually go out and enjoy many of the things in the same place as where they live. Many local governments and businesses help make accessible things for locals to enjoy more living in the popular destination. Businesses also know that locals help bring in the business when it is low season, so these are valuable customers to have as regulars.
Tip: Often only the Spanish version of websites have the local discounts listed.
Locals vs. Locals
In this article, "locals", refers more to foreigners living in Mexico 6 months or more a year. There is, however a second type of locals, those born and raised in the area. Some of the local discounts are mainly aimed at them, like cultural attractions and bus trips. Other local discounts are more for foreigners that will frequent businesses like restaurants. At any rate, both types of locals can take advantage of these discounts mentioned below.
Eating out in Playa Del Carmen
Many of the restaurants on 5th Avenue and in the downtown area of Playa Del Carmen offer discounts to locals. It can be 10-15% off the check. So how do you know if they offer a local discount? Well, some advertise on Facebook from time to time or even make a post about it. For the most part, most don't advertise it. We don't even mention it in our restaurant articles even if it is a policy of a restaurant. The reason being, we have half tourists and half locals that use our website, and even though it is reasonable to have local discounts, we don't want others to fell left out or feel like they are paying more.
Most locals that frequent places often will get an automatic discount. If you do frequent certain places or just want to see if they offer a local discount, ask beforehand. You often get a more agreeable response before you sit down. Be sure to ask the host or your waiter, but not a runner or busboy because even if they say there is a discount, they don't have the authority to back up the claim.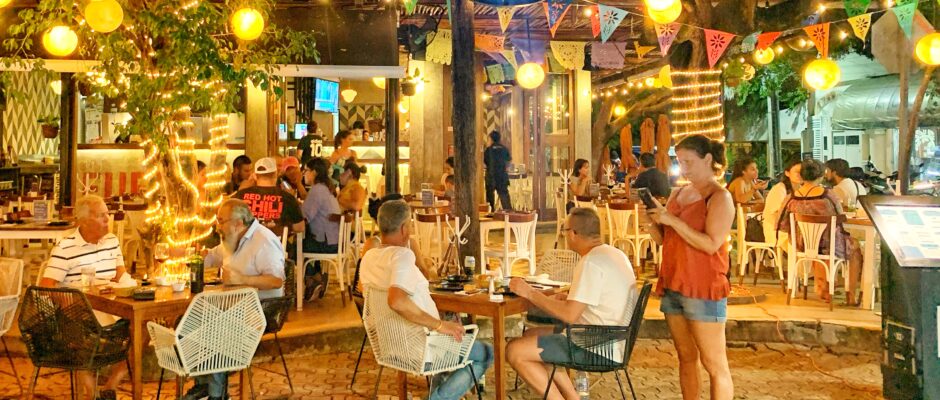 Xcaret Park and other tour discounts
Some of the biggest attractions in the Riviera Maya are the parks of Xcaret. For locals that want to go and visit, it is a pretty expensive ticket to get, however, there is a great discount that locals can get. The yearly pass to Xcaret Park is a great option for locals. You pay one time and have access all year plus other discounts within the park. This means you can just go swim in one of the rivers if you want and leave. For the price of about one entrance, you get unlimited access for the year. This is one of the best local discounts you can get. Below are the benefits you get for your yearly pass.
Free tickets for one year to Xcaret Park *
Admission free to the Festival and traditions of life and death.
Free admission to the Sacred Mayan Crossing event.
20% Discount on Dinners. *
50% Discount Swim with Dolphins.
2×1 in Optional Activities.
20% Discount in Restaurants.
25% Discount on Photo modules within the Xcaret park.
15% Discount in Stores.
10% discount on tickets to Xcaret Park for up to five companions.
**To guarantee your access it will be essential to book at least 24 hours before your visit to 998-883-3143, because we will be working with reduced capacity in our parks, aligned with our safety and hygiene protocols.
**It is essential to book at 01 800 2 922 738 to ensure your
entry.
***Subject to
availability
If this deal sounds good to you, follow the Check Price Now button to go to the secret locals page on the official Xcaret website.

For other discounts to other parks of Xcaret, follow along on their Facebook page to get notifications of promotions and local discounts.
allTOURnative discounts
allTOURnative is a large local tour and park company that has multiple places to visit and tours. Often in the low season you can get 2×1 deals for admissions for locals. These are true 2×1 deals, not the fake 2×1 deals offered on 5th Avenue. One of the best places to see if there are discounts of the allTOURnative Facebook page. allTOURnative has tours to ruins, Mayan communities, an eco park, and an ATV park.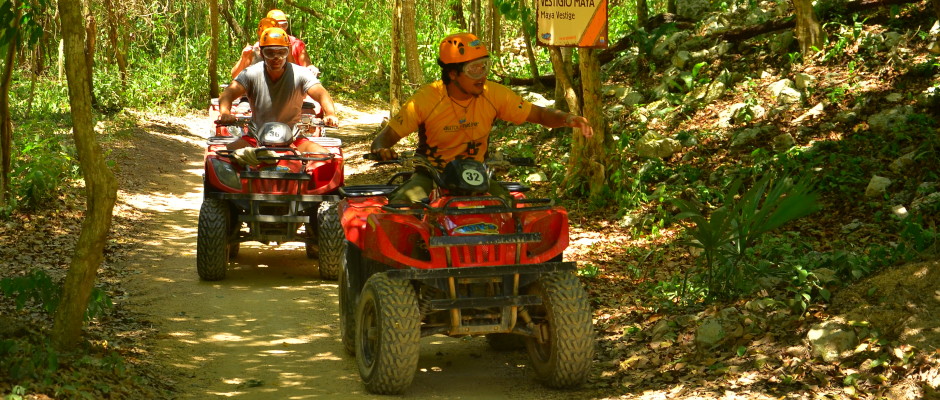 Archeological sites on Sundays
Did you know that all archeological sites are free on Sundays for locals? Nationals and residents of Mexico are all allowed to visit on Sundays for free! This is a good discount especially since the prices of places like Chichen Itza are close to $30 USD to enter. Most of the large ruins accept temporary residents as well for the Sunday free day, but some smaller ruins, people have had to pay if they only have residential visa. It is up to the people working there to make the decision. If they say you need to pay, most of the smaller sites are 100 or less pesos, so it is not a big deal.
If you know neighborhood kids and have a good relationship with families, taking local kids to ruins on Sundays is a great way to share the history with local youth. Many have not been to some of the largest sites, so a trip would be easy and cost very little.
To get a feel for what ruins are close to the Riviera Maya, see our guide here to Mayan ruins.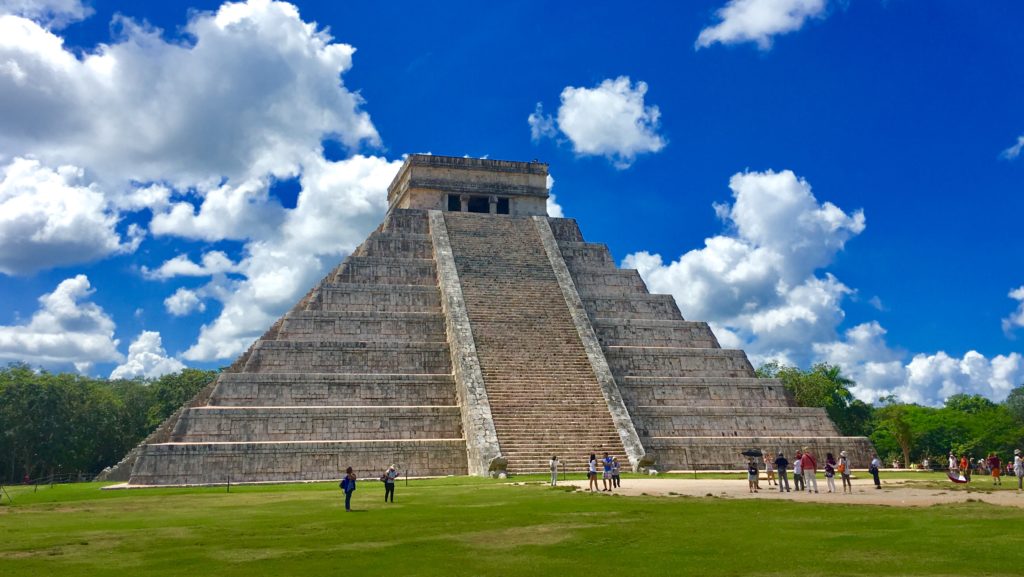 Day Passes at all inclusive hotels
As a local you might not want to spend for a local hotel, but you might want to enjoy the day at one. Or you might have friends visiting and staying at the hotel and you want to spend the day with them. Day passes at hotels can get expensive. Most of the time they are up to the discretion of the hotel and their occupancy. With about 100 large hotels up and down the coast, there are a lot of options. Most normally have day passes around $100 USD -$125 USD a day. The best thing to do is call ahead and ask if they have day passes available and if they have a local discount. It is also good to ask what ID they accept. If they do offer local discounts, it often is 15-20%.
ADO bus discounts
Some local routes on the ADO bus offers locals discounts. The big one is from Cancun downtown to Playa Del Carmen. You can save a little and enjoy the ride as a local. Usually they ask for a drivers license or local ID.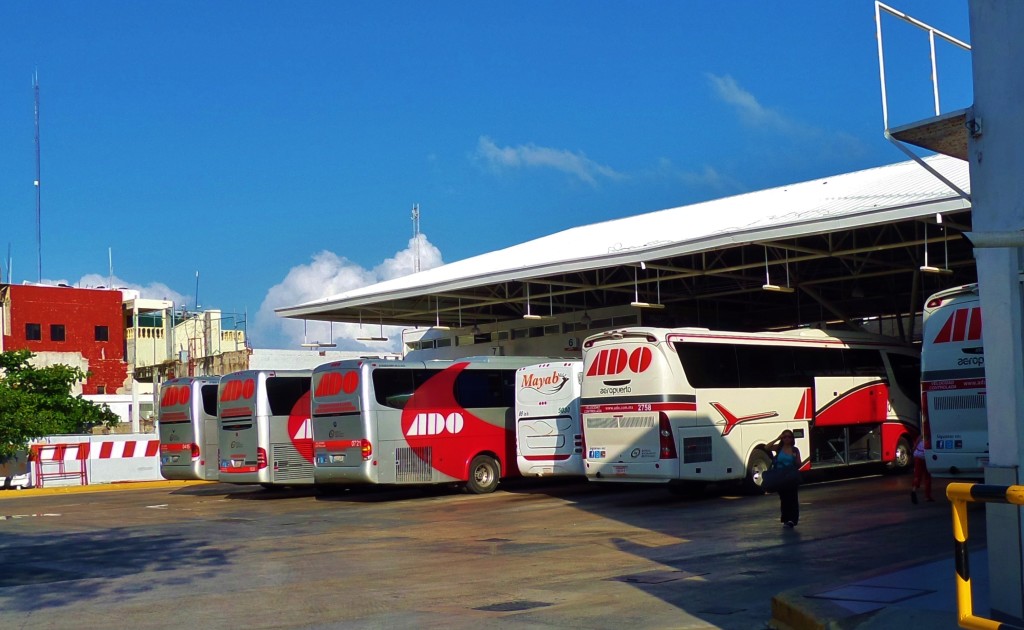 Thank you for reading our article about local discounts. If you know of a good local discount that is always available, let us know about it in the comments below. We would love to add more to this guide.