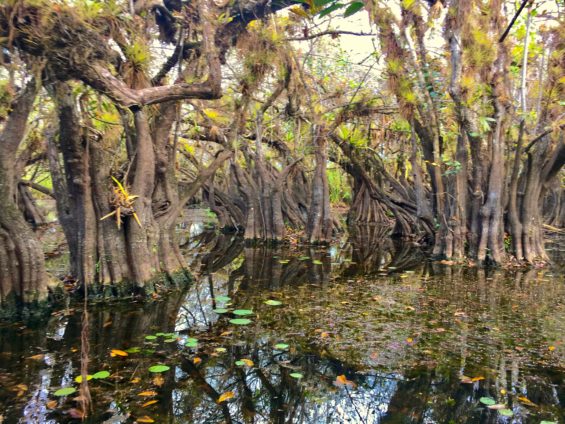 Solferino and El Corchal
Solferino is a small town near the tip of the Yucatan Peninsula. Near this small town is the amazing cork forest of El Corchal. We had heard of this area and set off to see what it was like. What we discovered was incredible! This is an amazing location to visit and enjoy the natural beauty of this area.
Most people pass by this area not knowing what is here and online most people have never heard of this place. The reason is because there is hardly any information and in English even less. It is part of our commitment to local communities and eco tourism to help respectful people find out about these areas to visit. Not only will you be rewarded with an unforgettable tour, you will be supporting this area and conservation.
Our Video of El Corchal Tour in Solferino Quintana Roo
Even though it was not the sunniest of days when we visited, you will see the magic of this area.
How to go on this tour to El Corchal
A tour to El Corchal cork forest is a must in this area. Not only is this like nowhere around, it is also a magical spot. Since this tour is not on the radar of most tourist, it is not like you can reserve a spot online. You will need to either be in Solferino and ask about it and have some flexibility as to when you can go or call ahead and try to make plans.
Jose Maria Quintal Olivar (also known by Pepe) is the one who heads up this project. He is the perfect person to do so because he has a passion for El Corchal and the preservation of the area. Pepe is extremely knowledgeable about the area and is one of the chief guides. He does speak Spanish with a little bit of English. To set up a tour you can call or use WhatsApp. WhatsApp is best because the cellphone signals are not the best in the area. It is best if you allow a day or two to communicate.
Pepe's cellphone number and WhatsApp number is 998-165-7105.
Note: In the dryer months like March-June there can be times when the water level is too low to kayak and the tour is not available. Check with Pepe on conditions.
Tips and information for taking the El Corchal tour
Here is some important information for going on this special tour.
There is a maximum if 10 people at a time for the tour. This is because it is a delicate area and there are limited canoes and kayaks. If you have more people, they can do one tour in the morning and another in the afternoon.
Bring water with you. Once you leave Solferino there is nothing available. Take everything you bring back with you because there are no trash cans. Please keep this are pristine.
Be prepared for sun and bugs with biodegradable sun screen and repellant. Not all times of the year are buggy.
The price of the tour is 600 pesos a person and 100 pesos for lunch if you want it. We recommend adding lunch on because there are not many options in the area. So this is 700 in total for the tour and meal.
Tours are in Spanish but if you request an English guide, there is someone that can do the tour in English.
Please be very respectful to nature and the community. This means not picking anything and not being too loud on the tour to disturb the animals.
The ride to the tour is bumpy. It is about 30 minutes by truck to the cork forest. If you have back problems or are pregnant, this is not recommended for you.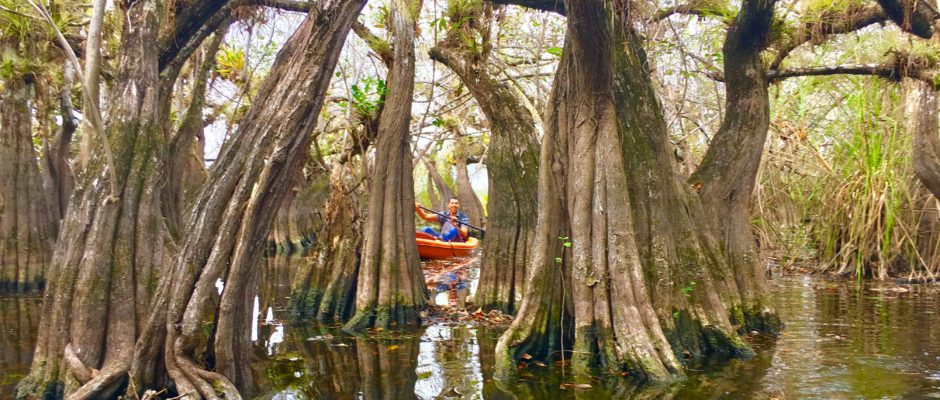 What else is there to see in the area of Solferino
Solferino is a small town with some hidden things. Besides El Corchal, here are some things to see.
San Angel town and Mayan Dzak
On the way north to the town of Solferino is the tiny town of San Angel. Here you can find the women's collective where they make soap and other products. The women use the garden in the back to collect ingredients. They are usually working during the week in the afternoons. If you want to stop by and buy some things and they are not open, just ask in the town )like the tiny store) and someone can open it for you.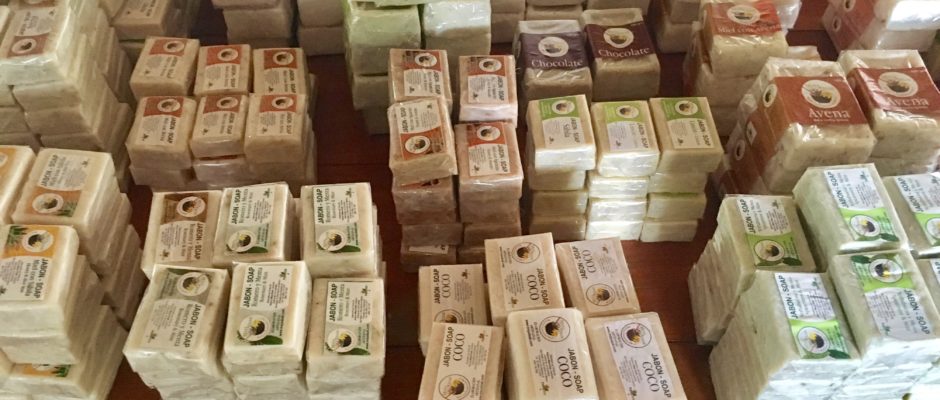 Thousand year old tree and orchid garden
Just off the main square in Solferino is a street with a 1000 year old tree. This is a huge tree with a legend we talk about in the video below. Across from this tree is an orchid garden with more large trees. This is quiet place to visit and there is a public bathroom here. Entrance is a donation. So even if you don't stop in Solferino for more, this can make a nice stop to break up the trip to Holbox.
Holbox Island
Many people will pass through Solferino to go to Isla Holbox. For those that do not know what Isla Holbox is, this is a beautiful remote island that is more laid back and not open for the mass tourism market. There is a small town and long coastline. Most of the streets are sand and everyone drives a golf cart around. You can read more about this and see our video of Holbox here.
Our video introduction to Solferino Mexico
We wanted to show you a little more about Solferino and what there is to do here and what options you have to stay in.
Where to stay in Solferino
Many people might think that there is nothing here for accommodation, even if you have driven through this area on your way to Holbox. There are however good options for all budgets. We will continue to add to this list after we visit some of the other options.
Posada Orquidea
This is the budget option for staying in Solferino. This small hotel is newly built and offers two options. Both room types have air conditioning, hot water, TV, and parking. In the front where the office is, they have a small convenience store. This hotel is just off the main square on the same street at the thousand year old tree.
Basic rooms with bathroom starting at 400 pesos.
Mini apartment with kitchenette for 650 pesos.
To book this hotel here are the contact details. Remember that cell service is not the best so you might have to try calling several times.
Phone: 984-169-8984
Email: [email protected]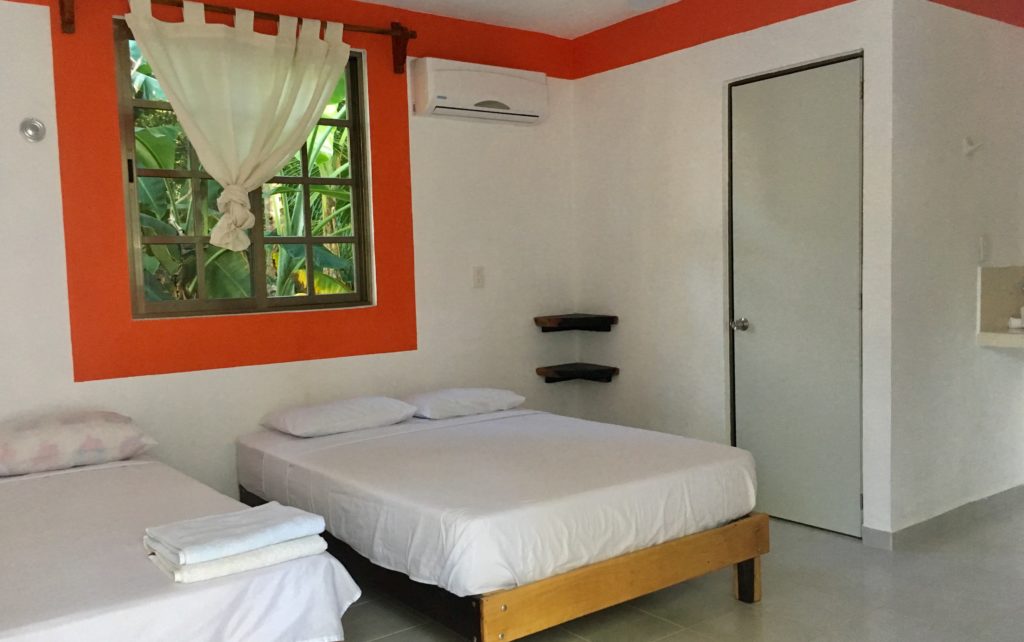 Casa Sac-Beh
This hotel option is in Solferino on a nice open property with trees and a garden with many local medicinal plants. In the garden there is a palapa with hammocks for resting.
Here you can rent a cabin that has two double beds and two sofas that can be used to sleep guest It is idea for 2-4 people. The cabin has a fully equipped kitchen. This option can be good for staying one night or longer term. There a washer and dryer for the long term guest. This cabin is also handicap friendly.
The price for the cabin is 1600 pesos for four people. Ask for price for other amounts of people.
To reserve this hotel you can contact 998-244-1655. This is also a WhatsApp number as well.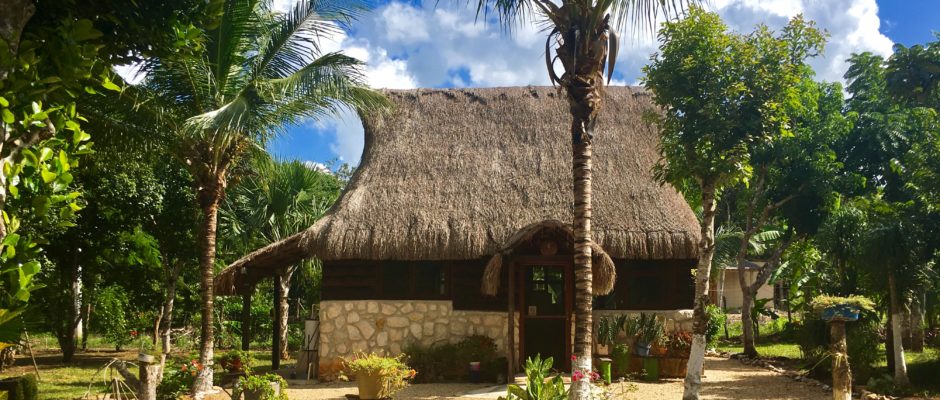 Casa Tania
Casa Tania is a two story house with three rooms available. Breakfast is included in the stay. This is perhaps the nicest property in Solferino to stay at. The house is beautiful with open rooms and tropical garden complete with small pool. The cost is 1500 pesos a night. We have know Tania for years, tell her you found out about her place from us and she will be thrilled.
To reserve here it is best to call direct or WhatsApp.
Phone: 984-114-7521
WhatsApp: 984-181-5459
Restaurants and places to eat in and around Solferino
There are not a lot of places to eat in the area. So it is best to know what is around town. Most of the hotels will include breakfast and have information on where to eat. If you take the El Corchal tour we recommend ordering lunch with your tour.
In Solferino there is a café on the same block as the thousand year old tree. This café has random hours but is cute with good coffee (see map)
On the main square in Solferino there is a blue house (see map) that opens after 7:00pm where you can get basic food like tacos for a cheap price. This is a bit of a greasy spoon.
In the nearby town of Chiquila, which is where the ferry is for Holbox, there are a few more restaurants. We recommend Restaurant La Sardina Enamorada. This is a seafood restaurant that faces the water by the taxi stand.
In the town of Kantunikin there are more restaurant options. The best option is on the main road just north of the zocalo called Restaurant Ki-Hanal. It is very clean, good prices and good options of food.
Here is a map with many of the places we talked about in Solferino Quintana Roo
Do you want to go to more places like this? We have a full article on tours and places to go from Playa Del Carmen here.
Have you been to Solferino before? Did you go on the El Corchal tour? What did you think? Would you like to do this awesome eco tour? Let us know in the comments below.