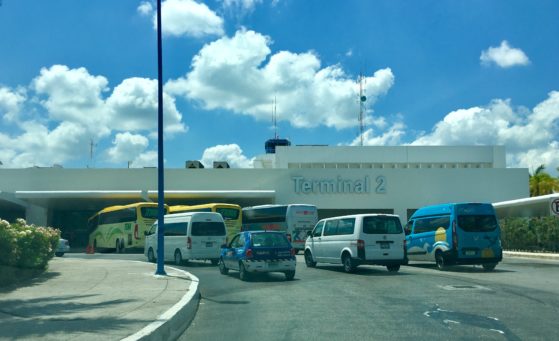 How to take the ADO Bus to Cancun Airport From Playa Del Carmen
If you are thinking about taking the ADO bus to Cancun Airport from Playa Del Carmen but no sure how, here if your simple guide (and how to get from the airport as well).
Note: Many "official" looking people will offer help when you exit the terminal. Many of these people will say the next ADO bus to Playa Del Carmen is in two hours or more. Sometimes they will give the wrong location for the stop. Most of these people work for the taxi or van services that are trying to snag you into going with them. Be informed and know what you want to take. It is why we put the facts there and information for you.
Taking the ADO bus to Cancun Airport
Going back to the Cancun Airport for departure? You can buy a ticket in both ADO stations in Playa Del Carmen. The busses leave from 5th Ave and Juarez station first and then stop by the 20th Street bus station. Busses stop at all terminals at the airport. The ADO bus drops passengers at Terminal 1, Terminal 2, Terminal 3 and the new Terminal 4.
If you get off at the wrong terminal there is a free airport bus that picks up and drops off passengers at all three terminals. The bus comes about every 15 minutes. There is a sign saying the time of next bus but it really just comes when it comes.
In an emergency you can get off at Terminal 2 and take a taxi to Terminal 3. It might take about 3 minutes and save you 8-10 minutes if there are a lot of people getting off at terminal 2 and getting luggage from under the bus.
Make sure you allow at least one hour before you flight because Cancun Airport is very strict about check in. If you do not you may have to find another flight.
How much is the ADO bus to Cancun Airport?
The current price is 225 Pesos for one way. You should only book one way since you might not know the exact time when you want to return.
ADO does accept USD but do not have anything over a $20 bill to give them. Change will be in Pesos. They will give you a ticket and you should retain it for your entire journey in case they need to see it.
Tips for going back to the Cancun Airport
Tip: Check in online for your flight if you can. That way if you run late you can run through security and hop on your flight. Security usually never takes more then 10 minutes to get through.
Tip: Buy your ADO bus ticket for your return at least 6 hours before you need to leave. We recommend this because if you rush to the bus station sometimes the busses are full. Most people time it so they get there right on time. It is better to have your ticket ahead of time and make sure you get the bus you want.
Most important tip: Make sure you have your tourist visa card from immigration that you got when you arrived. You will need to turn it in when you depart. If you do not have it you will need to get another one and there can be a charge for this.
Why a shared shuttle might be better than the ADO bus
This option might be best for you if your hotel is not near the bus station and you are looking for an economical option for getting between the Cancun Airport and where you are staying. Where the shared shuttles become a better option is the door to door service you get without the need to take a taxi from the bus station to where you are staying.
These shuttles cost about the same as the ADO bus. The shuttles are air conditioned and have space for luggage. You do need to book these before arriving at the airport. To book your seat, you just need to click the reserve now button below and you will be taken to the official booking website.


Why you might consider a private transfer to Cancun Airport
Private transfers are a good option if you are more than two people or want to go directly to your hotel without having to take a taxi to and from the bus station. This option is the most direct option and is only for you and those traveling with you. You can even get a discount if you book a round trip between your hotel and the Cancun Airport.
If you would like to read more about private transfers to and from the Cancun Airport to Playa Del Carmen you can see our article here. We have found one transfer company that offers good rates and excellent service for our readers and we link to them in the article.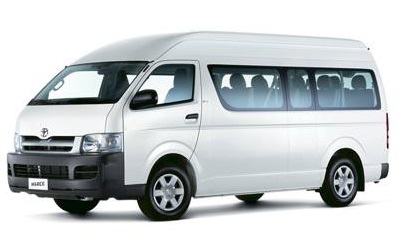 How to take the bus from Cancun Airport to Playa Del Carmen
Most international flights arrive and depart at Terminal 3 and the new Terminal 4 in Cancun Airport (see map below). So most of this guide will be for arrivals here.
After you go through immigration and customs you will walk out and down a hall. There will be rental car companies and tour booths. There is an ADO bus booth and you can buy your ticket BUT.…we prefer to go outside and get it. If there is a bus ready for departure, you can jump on. If you are in line inside and a bus is just getting ready to leave, they will sell you a ticket for the next bus.
Both the inside ADO counter and outside stand sell the same ticket. The ADO bus tickets are timed and only allow you on that bus. Busses come about every 30 minutes but you can check the schedule below for exact times.
For a list of the ADO bus schedule between the Cancun Airport and Playa Del Carmen, see our article here.
Go outside and you will see a lot of people with signs for people and people offering you taxi service. Just ignore them and walk toward the right. You will see a Margaritaville stand selling drinks, go past that and you will see the red ADO bus stand and someone there.
Tip: Don't listen to taxi drivers or other people that say the "next bus is in on hour or longer" or "there are no more busses today". These are just tricks to get people to take a taxi or van service.
Seating and luggage on the bus
The seating is assigned on the ticket but not always followed. Platform 1 is for Cancun buses and Platform 2 is for Playa Del Carmen. Usually the bus will have the destination in the digital sign on the front of the bus. When it arrives you will be asked to put suitcases under the bus. There are no luggage tags given and security is not really an issue, so don worry. The bus will only be going to Terminal 2 and maybe stop for a minute in Puerto Morelos before arriving in Playa Del Carmen. If you are concerned you can sit above the door ad keep an eye on the luggage department.
How long does the bus take from the airport o Playa Del Carmen?
The trip takes about one hour and fifteen minutes in a comfortable air conditioned bus. It will take you to the ADO bus station on 5th Avenue and Juarez Avenue. This is the ONLY stop in Playa Del Carmen it makes. It does not go to the other bus station in the center of Playa Del Carmen when it arrives. The ADO bus does not stop at hotels along the way either. If you are staying at a resort it is better to take a private transfer that will take you directly to your hotel.
How to take the ADO bus from Terminal 2 at Cancun Airport
If your plane happens to arrive at Terminal 2, (see map above) which can happen when the airport is full, here are directions. Exit the terminal and walk to your right. You will have to walk the length of the building and then come to a security gate where the busses are parked. Just ask to go to ADO bus and then board there. It is the same procedure as above.
If you arrive via a domestic airline in Terminal 2 you will exit in the middle of the building and just walk to the right, just with a little less walking as arriving internationally.
Terminal 1 is not as used but if by chance you have taken a domestic flight into the airport and arrive at this terminal, there is an ADO stop just out front of the building
Do you have a question about taking the bus to Cancun Airport from Playa Del Carmen? Let us know in the comments below and we will try to get right back.