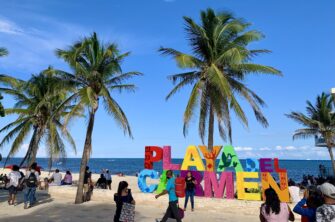 8 Things that changed in Playa Del Carmen August 2021
We like to keep our readers updated with new things and things that change in Playa Del Carmen. Here is our latest update from August 2021.
1. 38th Street goes to one way
For those that have been keeping up with the 38th Street section from the beach to 5th Avenue, you know how popular this section is. It is the new Calle Corazon of Playa Del Carmen. There are very good restaurants on this street and some beautiful condos to rent. The street has been a little crowded with two directions of traffic, so to improve flow, the street is one direction toward the beach. So be careful driving around and look for the new directional arrows.
2. The ADO bus station is open again on 20th Avenue.
For a short while the bus station on 20th Avenue was closed and all buses were leaving from the ADO bus station on Juarez Avenue. This was because of reduced ridership. Now, both bus stations are open and things are pretty much normal. This is important to note to travelers because both stations have bus service to the Cancun Airport.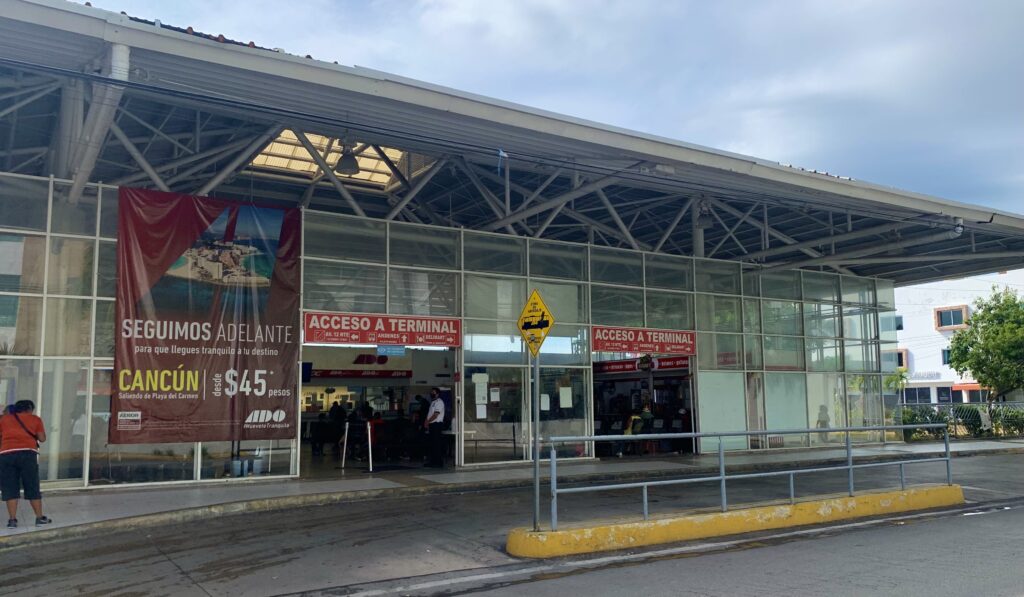 3. Street Venders on the move
Over the past few years, there have been more and more street venders along 5th Avenue. Just recently there have been some changes. The block of 5th Avenue between 34th and 38th Street has been removed of street venders. This was a half empty block since there are no stores on the west side of the street. Development is progressing, so this could be a preliminary step.
Further south on 5th Avenue the venders have moved to the center of the street. This makes it a little more crowded for walking, but maybe for the store owners, a little more visibility of their expensive store fronts.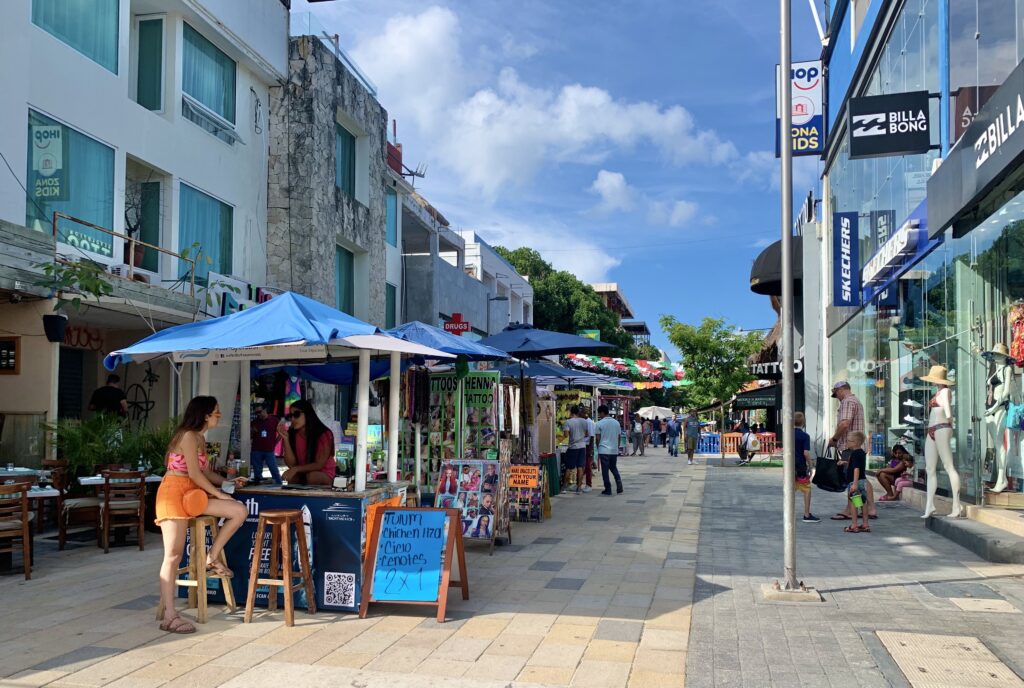 4. Two prominent stores closed
The first is the Zara Home store in the Paseo del Carmen mall has closed. The other Zara clothing store remains open. Perhaps this store was in a bad location from the beginning. Since the Paseo del Carmen mall is more for tourists, a home store might not have been positioned for maximum sales. For locals, this store was a missing link for some stylish home furnishings. Now, it looks like Liverpool will be getting more business due to this closure. The only good news is that the Zara Home in Cancun is still open and you can order online, but it is still not the same as being able to shop in Playa.
The second store of note is the Victoria Secret Store in Quinta Alegria mall. This was one of the first stores you saw as you entered the mall. For sure this store will relocate, time will tell.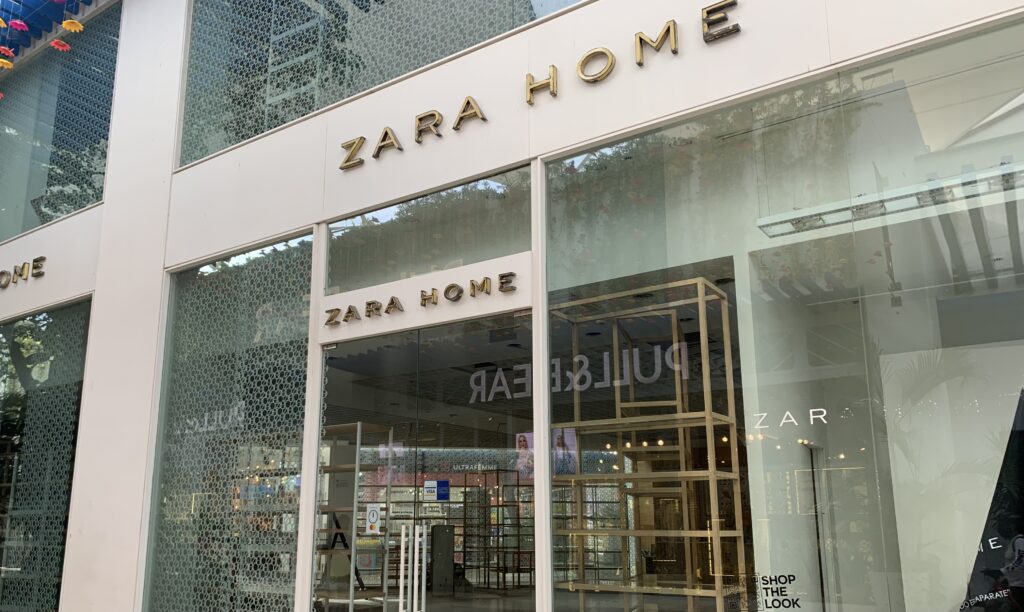 5. The beach between Mamitas and CTM Avenue is much wider
As many of you that have visited Playa in different seasons know, the beach is always in motion. With different currents and storms, the beach can be eroded or be built up. This also happens when new piers are built or extended. Recently the beach between Mamitas and CTM Avenue is wider. This has not happened in a while and people are enjoying more beach.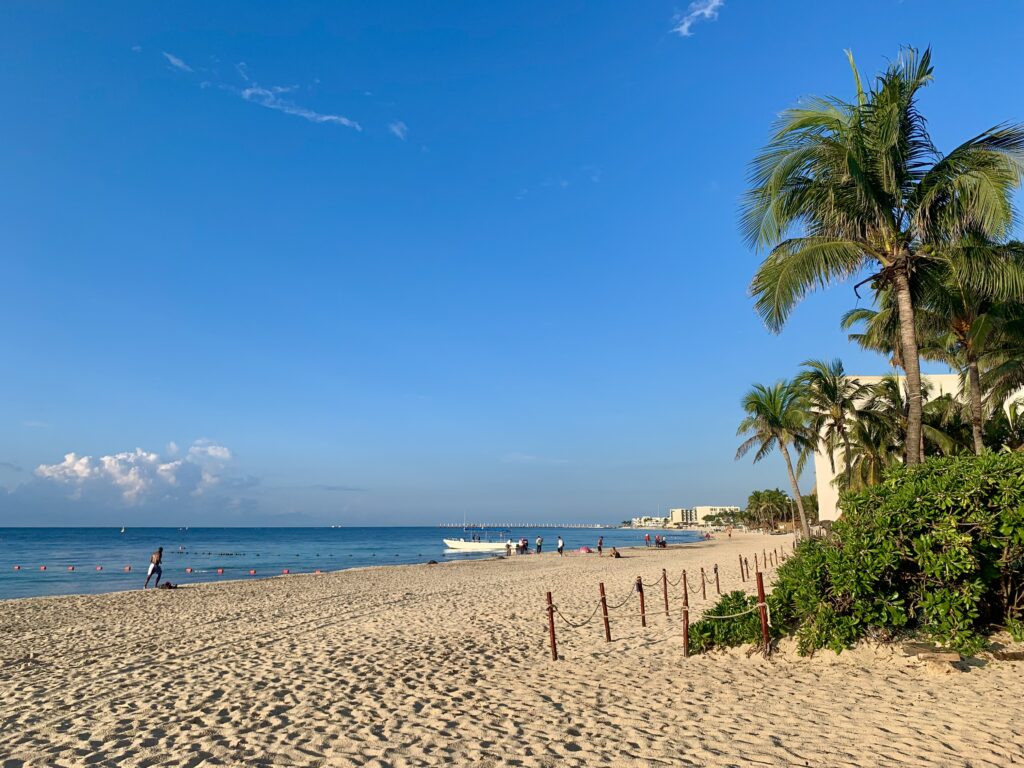 6. Iconic clothing store moves
For years, this iconic clothing store has been just off 5th Avenue on 4th Street. It was very noticeable because of the blue façade, blue mannequins and all white clothing. We even noted it in our article about Playa style because it was so iconic. This stores has just moved to another location on 2nd Street between 5th and 10th Avenues.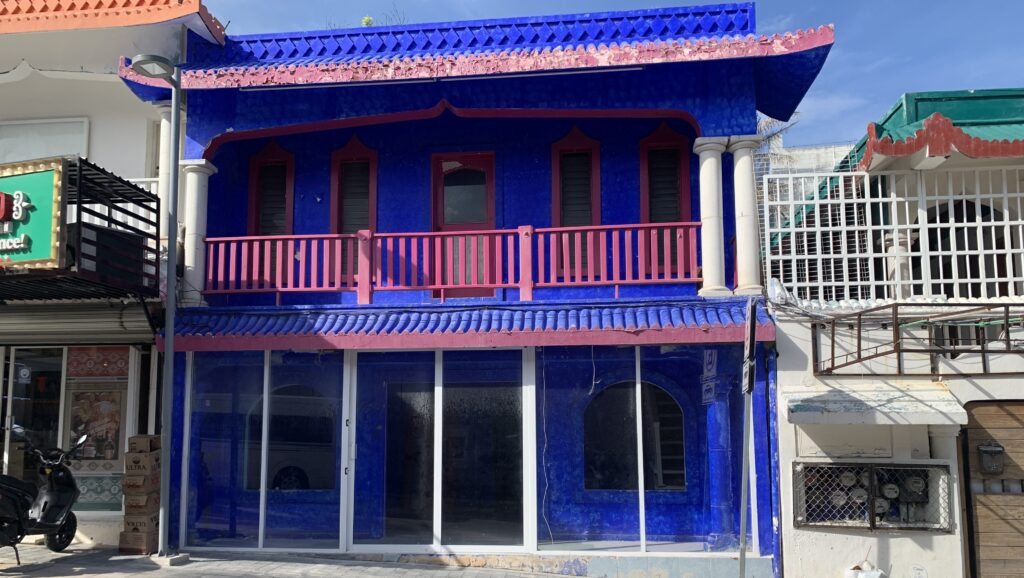 7. 8th Street is looking a little more organized
One would think that the closer to the beach, the more valuable the real estate is. This is generally true, but sometimes it does not feel that way when you look at a few streets leading from 5th Avenue to the beach. In general, from Constituyentes Avenue to Juarez Avenue you will find some of the older parts of Playa Del Carmen. This can include some small hotels and older restaurants. Some of the streets look worse for wear and not much has changed on them for years.
One side street off 5th Avenue is 8th Street. It is sandwiched between the Thompson Beach House Hotel and the Carmen Hotel. The street has evolved over time from the Mosquito Blue to the larger hotels of today. The street had been looking a little abandoned, but now has a little makeover that makes it feel more presentable. The new planters and retaining walls make it easier to keep clean and makes it look cleaner.
8. A little more sense of positivity for the future
There seems to be an improving spirit in Playa Del Carmen among residents and business owners. It has been a hard year and a half dealing with the pandemic and ups and downs of the tourism business. Recently, though, we have seen more stores opening, restaurants expanding, and a general feeling of more optimism among residents and business owners. This does not mean we are out of the woods yet, but it seems like there is life during the winding down of the pandemic.
Lets hope things continue on a positive track as we move toward the end of summer and into the popular travel months to Playa Del Carmen. We will continue to keep you updated on things going on in Playa Del Carmen and the area.