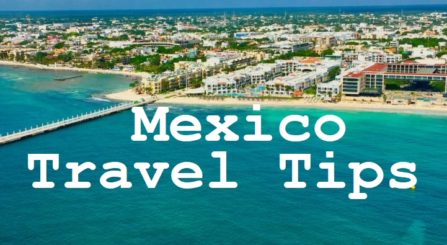 After decades of traveling to Mexico and years working in the travel industry in Mexico we decided to share some of our best Mexico travel tips with you. These are tips that we think about when traveling in Mexico as well as other places. These travel tips should give you a look inside the highly competitive travel market and actually help you have the best vacation possible.
Mexico Travel Tips
Most of these travel tips apply to Mexico and some more specifically to the Riviera Maya or Yucatan Peninsula but you can also apply these to all your travels.
What to pack for a trip to Mexico
Most travel professionals will all say to pack light. There is a reason for this. We have all seen these people in the airport pulling huge suitcases around and trying to move about. We know some people want to be prepared for anything but if you plan ahead you can pack a smaller suitcase and enjoy more your trip.
Having a smaller suitcase will allow you to move about more freely and even get into your hotel more easily. Hotels in Mexico are not all handicap accessible. This can mean no ramp to pull your bags to your room. It also saves you time packing and moving about.
If you are coming to the Riviera Maya or Playa Del Carmen here is a sample packing list for you that should help you. This part of Mexico does not require fancy clothes and people love that! No ties or jackets for men and no fancy dresses for women. Also with the climate it is easy to pack light clothes for your vacation.
When to travel to Mexico?
There are obviously the busy seasons like New Years and Semana Santa for travel. When is the best time to visit Playa Del Carmen? Well any trip should start with the general idea and then the flight. The flight is going to be one of the largest cost of your trip. If you book around when you get the right flight for you and a good deal, you will be off to a good start with your budget.
When you balance out booking a hotel and flights, the two to five months before you want to travel, you will usualy find the best prices.
Also take into consideration any things you want to see like whale sharks, flamingos or other natural thing that is dependent on seasons.
What is the deal with drinking the water in Mexico?
Usually the first thing people say to you when you tell them that you are going to Mexico is "Don't drink the water". Is this the truth? No, it is not. The water system is different in Mexico than some other countries. The tap water is not purified drinking water in Mexico. Tap water is basic filtered water that is used for washing dishes and the bathroom. Unlike countries where all the water used in the house is "drinking water" Mexico has two separate systems for water.
Bottled water is used for drinking and even ice. All locals drink purified water. This means that you don't have to ask for drinks without ice or be worried about getting drinks. See our article about drinking water in Mexico here for more information.
Should you use Pesos or Dollars?
Most countries that you would visit the answer is obvious, the local currency. Because Mexico has definite tourist zones and is next to the United States, Dollars are often accepted in tourist areas. But what is best to use and are there benefits from one currency over another?
If you are coming by cruise or coming to stay at an all inclusive you can get by with never exchanging money. Any tips and things bought in stores at the resort can be paid for in USD. However if you are staying at a hotel and eating out it is best to use Pesos. Not only will you get a better deal you will be fitting in. Most places in Playa Del Carmen will take USD but they choose at what rate. Often it is at a rate not that favorable to you.
There are also instances where only Pesos are taken. Don't get caught off guard and be prepared with Pesos if your trip involves some time in Mexico, especially if you are traveling more independently.
Using Pesos will get you better deals. For more about exchanging money see our article here.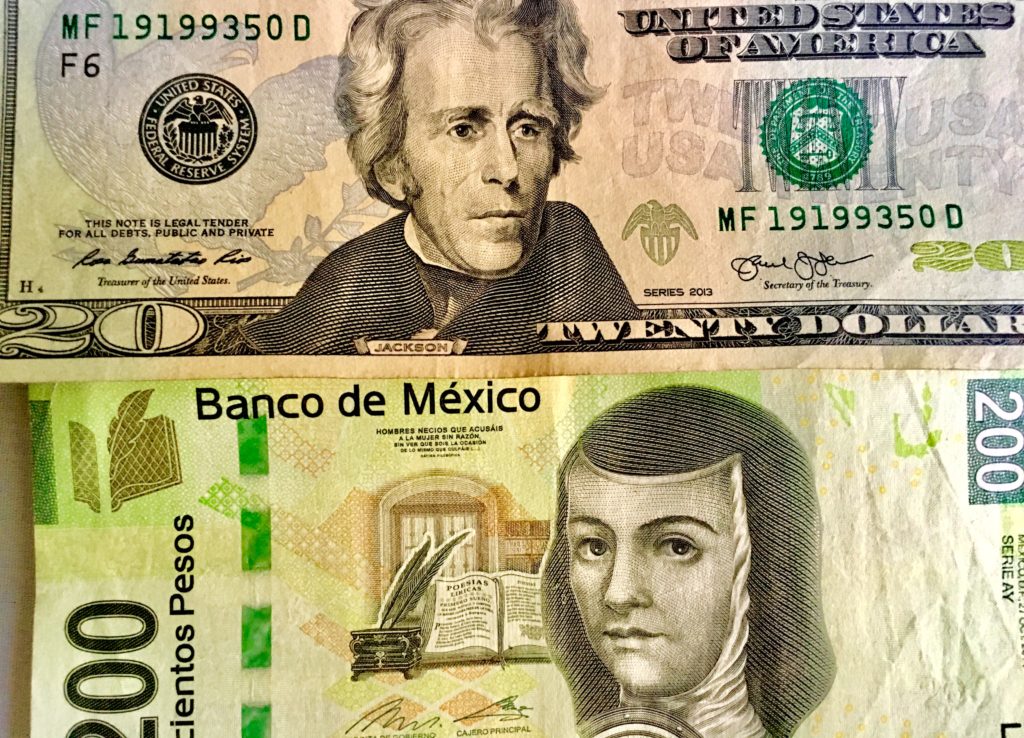 Getting from the airport to your hotel
Almost everyone coming will need to book some transportation to your resort of hotel. We don't recommend taxis from the Cancun Airport. The price is always "negotiable" and you are usually in a small car. Private transfers will have a driver waiting and van to take you directly to your hotel or resort. The best service we have found for our readers is below. If you need a private transfer just book here and you will be in good hands.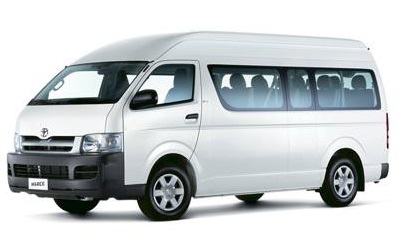 If you are traveling solo or near the Juarez Avenue bus station in Playa Del Carmen, the convenient ADO bus makes trips between the Cancun Airport and here. For more on the ADO schedule see our article here.
Enjoy good restaurants not the highest rated
People are finally realizing that many "advisor" websites have a lot of fake reviews or paid promotions. Visitors do want to enjoy a good meal out and often they want to know about local spots.
That is why we independently visit each restaurant on our website. You can find an entire restaurant guide here that we keep updated. We also have specific guides for things like local seafood restaurants. We do all of these guides so good restaurants can be found and so you can enjoy a good meal out.
Remember when traveling to look at several sources for restaurants. Not just the top sites are going to give you accurate and up-to-date info on places. Locals usually do know the good spots. Wherever you travel to try to find locally sourced guides.
For more about eating out, see our article about 10 tips for eating at restaurants in Playa Del Carmen.
What should you pay for a hotel?
More and more people are choosing hotels based on comfort options. A hotel is your home away from home. The reality is that many people spend a lot of time in the hotel. What hotel you choose can really have an effect on how you enjoy your vacation. When people are younger you often choose by budget. As you get older you have a little more spending power and you want a little more comfort. Whatever the situation you are in now, remember that sometimes spending a little more will get you a lot more. this is true in Mexico.
We have found that spending an extra 10 percent for example can give you 20 percent more comfort. Here are some tips for you in choosing a hotel.
Mexico travel tips for choosing a hotel
Check the location! Many resorts are isolated and far from everything. This can be fine if you are going to stay there or have tours pick you up. It can be frustrating however if you want to go out to a town and shop. In Playa Del Carmen there are definite traveler locations and other areas that are more for residents. See our where to stay guide here. We wrote this so you can find the area that best fits you.
The devil is in the details is the expression and that is true for hotels. Sometimes a picture of the pool sells you on it. Sometimes the rooms are basic and the pool is the only thing nice about the hotel. Check for details like smart TV or Smart TV with cable? breakfast included? full breakfast or continental? free WIFI and is the WIFI in the rooms or just lobby? are extras included like a beach club? local discounts? These are just some of the things you can look at when booking.
Book ahead! Don't arrive and try to pick a hotel. Also don't think that you can negotiate a better rate with the front desk. These people often never have the power to change the rate. Often you get the same or higher rate, so booking online and ahead of time is better. The best places are booked ahead so if you have your eye on something, book it!
Check all the styles of rooms. Seaside or back of hotel? Not all booking sites give you all the options. One site we like for hotel bookings is this one. It gives more options and is more helpful in choosing the right room for you plus good prices.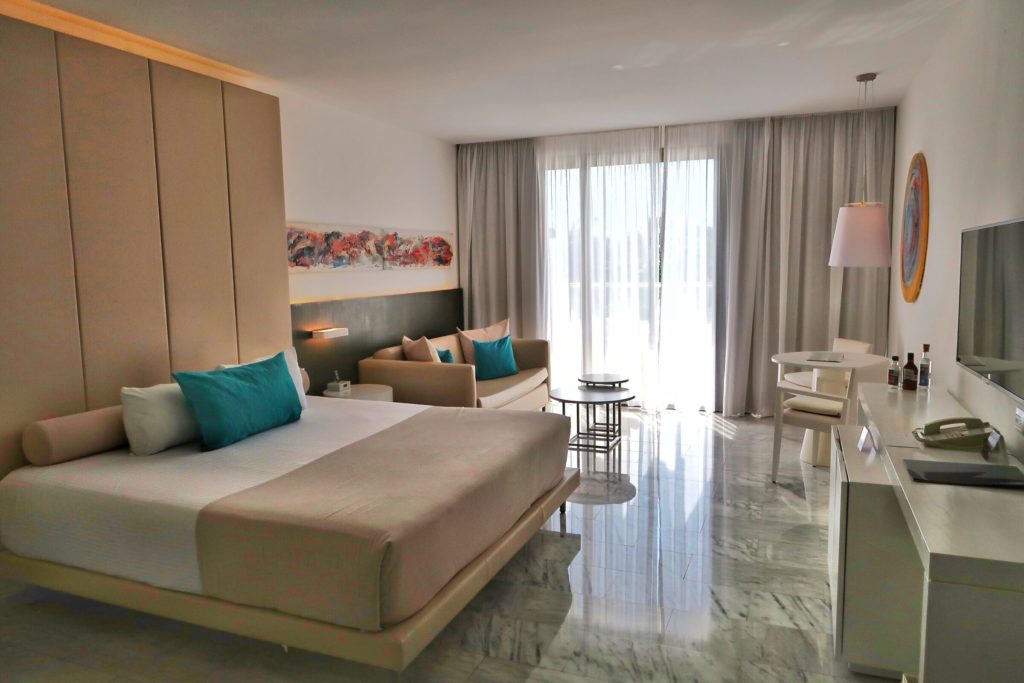 Can you travel alone in Mexico?
Some people will tell that you are just sad traveling by yourself or that it is dangerous. The truth is that most tourist destinations in Mexico are safe for solo travelers including females. Traveling solo can open you to new experience and meeting people you otherwise would not if traveling with someone.
In the Riviera Maya, Playa Del Carmen and Yucatan Peninsula traveling solo is fairly easy and safe.
Travel tips for the solo traveler in Mexico
Make sure when booking a room you change the setting to one person. This can give you a better rate. Staying at hotels rather than resorts will give better value for single travelers. Some resorts are more for single people if you are open to that. However these are the minority.
Booking tours are a great way to be in a group activity.
Playa Del Carmen is a city that allows you to meet people at nightclubs, bars and beaches.
Daytrips or overnight trips to places like Isla Holbox  will land you on a small island where it is nice to enjoy and also be around other independent travelers.
The bus system in Mexico is very good. ADO is the main company and has affordable fares.
Tipping in Mexico and what to pay for
Each country has their own little nuances and Mexico is no exception. Here are two list of generally who to tip and who not to tip. For percentages on tipping in Playa Del Carmen see our guide here.
Who to tip in Mexico
Waiters but only at mid and upper end restaurants.
Bellhops and housekeeping in upper end hotels.
Packers and baggers at the grocery store.
Transfer drivers from the airport.
Tour guides.
Who not to tip in Mexico
Taxi drivers normally do not get a tip.
Laundry service, this is most of the time but on occasion, yes.
Small lunch stands or basic taco restaurant waiters.
What up with $3 dollar car rentals?
If you are going to be driving around Mexico with a rented car you are sure to come across lots of prices. Some fo the rental cars are as cheap as a few dollars a day. Renting a car in Mexico does require you to have liability insurance and before you say your credit card covers it, you need to know the law and realities. Mexico requires drivers to prove they have insurance if there is a serious accident. Most of the time you are held in police custody until your insurance company presents itself. This might sound scary but this is for the protection of the injured.
Getting back to those $3 dollar rentals, they will add on insurance and taxes when you arrive or at the checkout. They basically end up charging $30-$40 USD a day for the car. It can be hard to choose a reputable rental car company in Mexico. That is why we searched for one locally that we recommend and our readers love. You read about this car rental company here.
See also our guide to driving in the Riviera Maya and all the Mexico travel tips for driving.

Booking tours or going there yourself
A lot of tourist we have spoken to have no idea where to start when thinking about booking a tour. Many people want to explore but are not sure what companies to go with and what are good destinations.
If you are coming to Mexico you can start with our interactive map. This shows where you can go and what is there plus links to articles and videos.
We also have a detailed article about where to book tours and what tours are good to book in advance for discounts.
Bathrooms in Mexico
There are two main points about bathrooms in Mexico to know about. The first if the biggest thing. In most parts of Mexico there are baskets besides the toilets for paper. For most people this is not customary and no doubt you will forget sometimes. Why is it like this in Mexico?
The reason is for the different types of sewage disposal in Mexico. Some places have a septic tank and others are connected to public sewage. Paper fills up the septic systems and makes it harder to filter and process sewage. Sometimes the paper can cause backups because it is thick and also decomposes more slowly.
If you see a basket next to the toilet, just remember to fold over your used toilet paper and deposit it there so the system can work better.
The other phenomenon is toilets with no seat. Don't worry though, this is more in less touristy areas. For why this is in Mexico see our article here explaining it.
Do you have some Mexico travel tips you would like to share? Let us know in the comments below. We would love to hear from you.