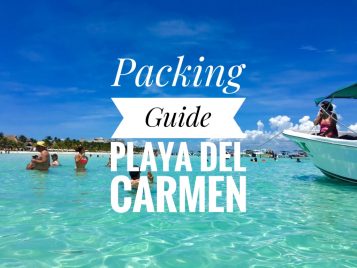 What to bring to Playa Del Carmen for vacation guide
Are you coming on vacation and wondering what to pack for Playa Del Carmen? Here are some helpful tips on what to pack and a packing list.
Packing list for one week in Playa Del Carmen
Since most people come for one week, here are the things we recommend.
Light clothes that are cool, light and comfortable. Going out at night will require nicer clothes if eating on 5th Avenue, it's not Gucci but there are a lot of nice restaurants. Men don't wear ties, just a nice button down shirt, loose pants and nice sandals. Women wear light dresses, low heals and minimal jewelry. In December and January it might be cool in the evenings. We are talking 67 degrees, so a light cover-up possibly.
A bathing suit or two or three, you must get in the beautiful ocean or a cenote. Due to the more humid climate, things do not dry as fast and you will also most likely spend several days at the beach, so bring several swimsuits. Cover-ups are easily bought on 5th Avenue and make for a nice souvenir.
Two pairs of good sunglasses. It is almost always sunny and the sun is strong. Protect your eyes with good glasses. We suggest two pairs, one more casual and one more dressy for walking on 5th Avenue or going out to eat during the day. Having a hard case for them as well is helpful.
Biodegradable sunscreen and bug spray. We suggest to bring this because you don't want to spend your vacation shopping for things and it can be expensive here. You can buy travel sizes or a big bottle and divide it into travel sizes. Biodegradable sunscreen is required for the eco parks and cenotes. The regular creams contain chemicals that harm the eco system. If you are going to an archeological site, then the bug spray might come in handy, depending on the time of year. In Playa there is not a big need for spray.
Beach bag. Maybe one of travel bags can double as something to take to the beach. This helps carry your music, e-reader, sunscreen, towel and other supplies for your days at the beach.
Hats. Did we mention it is sunny a lot here? Hats can shade your face and pain of getting a little too much sun. Visors are great because they allow air to your head but shade your face. Men in the Yucatan traditionally wear woven hats, you can find these in Playa for about 120-150 pesos.
Sandals. You are at the beach and in a beach town. They are easy to put on and saves the amount of socks you need. Sandals with arch support is great. We recommend Reef sandals for this fact. If by chance you get some rainy weather, sandals are good because the streets can get temporarily full of water from downpours and shoes with socks will get soaked.
An e-reader for those sunny days at the beach or in a hammock somewhere.
A good camera and a water camera. There are so many opportunities to take underwater photos. It can be at the beach, snorkeling, visiting an eco park, or while swimming in a cenote. Don't miss some good underwater shots. Bring the chargers as well.
Misc. Locks for your suitcase, zip lock bags for storing stuff, toiletries, medications, money belt, travel alarm, emergency rain poncho, a pen for filling out forms on the plane.
If you have good snorkel equipment already and plan on doing a good amount of it, then it would be good to bring it. You can easily buy inexpensive stuff here for a day or twos worth of snorkeling. A lot of people like to use Under Amour long sleeve shirts to swim in to block out the sun.
Aqua socks or water shoes. If you are going to be on a rocky beach or snorkeling in some places, it is good to have some foot protection.

Yal Ku Lagoon inlet is a great place to bring water shoes to.

Laptop or tablet plus chargers. Many places have Wi-Fi available. Mexico uses the same plugs as the US and Canada. You could bring a surge protector if you wanted to be extra safe. We have never had any problems except things getting a little warm when charging. The power can have fluctuations here.
If you are traveling with a baby then having some sort of car seat/stroller going to be helpful. Not only for your walking around and strolling on 5th Avenue but also for a double use for restaurant seating for your baby or young child.
What not to bring to Playa Del Carmen
Airline regulations are changing all the time and some airlines are just downright crazy with charges for luggage. So packing too much can cost you. Here are some things not to bring.
Tourist look silly in print t-shirts, especially is they have your sports teams on them.
Don't bring too many guide books. You can photo copy what you need or send copies of things to your email or tablet to bring with you.
If it is cold at home, wear a sweatshirt or several layers with a light windbreaker. This will avoid having a heavy jacket here in Mexico and the windbreaker can double as a rain jacket if need be.
Don't bring the family jewels. Most women just have light jewelry here and having bling just draws too much attention to yourself. Plus it is fun to shop for a one of a kind piece here to remind you of your vacation.
Long sleeve shirts, thicker cotton and things that may be tight. When you have a tropical climate like we do here, having something tight will just feel uncomfortable. The same is true of long sleeves and thick cotton.
Ties and jackets for men are no needed. No restaurant requires them, so you can just relax a little more.
Over the top explorer gear. Don't get crazy with getting jungle safari hat and pants, it is not like you are spending months in the Amazon. You will just look silly walking around here with them. You can however borrow from the technology and wear some cool fabric shirts for the days you do go to Mayan Ruins.
Towels for the beach. They take up too much space and your hotel is likely to have something for you. If not, you can easily buy them at Walmart and you have a souvenir.
Don't bring too much stuff. You know how many days you will be here and having a super large suit case is just going to be extra weight from when you land to when you leave the hotel and return home.
Jeans, this can go either way, but in general jeans are too thick and hot to wear most of the year. Cotton, loose and light pants are best.
A boogie board or other excessive water equipment. You can buy these in Walmart along with beach balls and sand toys for the kids. Even inexpensive snorkels can be bought in the store or even rented at many locations.
We hope this article helps you with you packing so you can have the best vacation possible.
Coming to the area and need transport?
Now that you are on your way to Playa Del Carmen, see what is our best recommended way to get from the Cancun Airport to your hotel. They offer great rates to our readers for this private transfer service. Most people take these private vans round trip from the airport to their hotel. It is very easy to book ahead of time and have a driver waiting for you.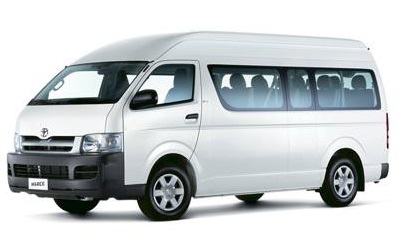 Also be sure to check out our other guides for everything you might need!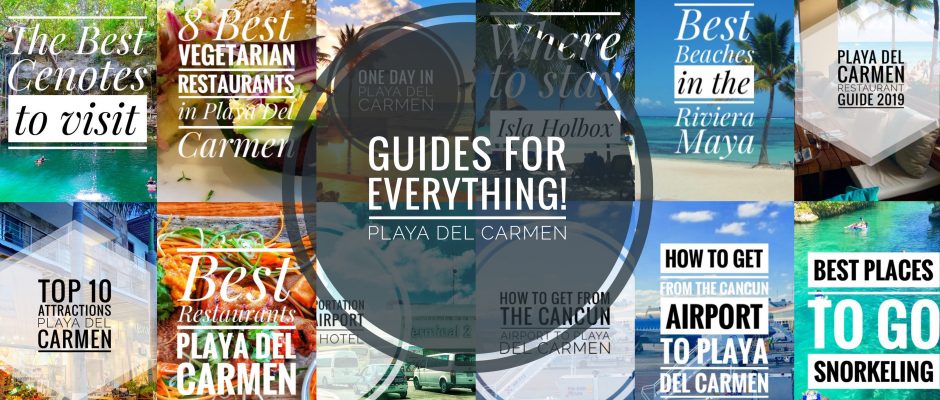 Have you been to Playa Del Carmen before? What did you bring with you that was something you were glad your brought? Let us know in the comments below. We would love to hear from you.