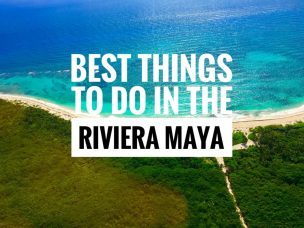 What are best things to do in the Riviera Maya?
For those of you coming to the Riviera Maya in Mexico you probably want to take advantage of the great natural beauty and cultural treasures of the area. If you are going to Cancun, Playa Del Carmen, Tulum or anywhere in between, you will want to read this guide to see what are some of the best things to do in the Riviera Maya.
Lets first break it down into categories
Parks which include adventure parks and eco parks.
Cenotes (natural fresh water pools carved in the limestone).
Beaches in the Riviera Maya.
Shopping.
Towns to visit.
Mayan ruins that are in the Riviera Maya or a day trip.
Tours.
Great parks to visit when in the Riviera Maya
Eco parks at the most popular options in the Riviera Maya. These can offer many activities like snorkeling, zip lining, or things catering to younger children. Here are some of the popular parks and a brief description of them.
Xcaret
Xcaret is the granddaddy of the parks. It is the largest and longest day of activity. You can spend more than 12 hours here and not see everything. Explore nature, see animals, shows and Mexican culture at this park. At the end of the day see the grand show with hundreds of participants. This show highlights Mexican history and the regional dances from all over. It is nonstop action. This park is good for all ages. Ticket options for this park include entrance only or with food. For more on Xcaret see our article here.
Xenses
Xenses is a fun park aimed at younger children but people of all ages enjoy it. We describe this as a science museum without the boring stuff. You get to participate in activities like waterslides, flying in a laying down zip line and fooling your senses in a sideways village. See our video and article here about Xenses Park.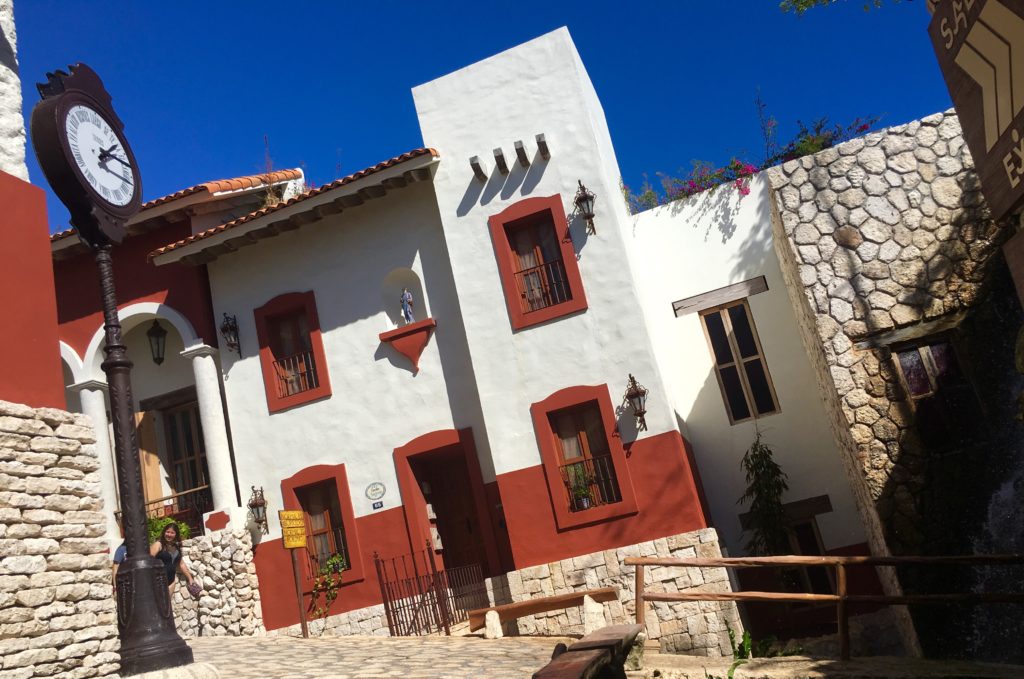 Xel Ha
Xel Ha is all about snorkeling, floating, swimming and having fun in the large inlet. This is an all day park that you can explore on your own. Food and drinks are included in this one price for the park. There are lots of fun things to try like the waterslide and add on activities if you want. See our article and video here about visiting Xel Ha in the Riviera Maya.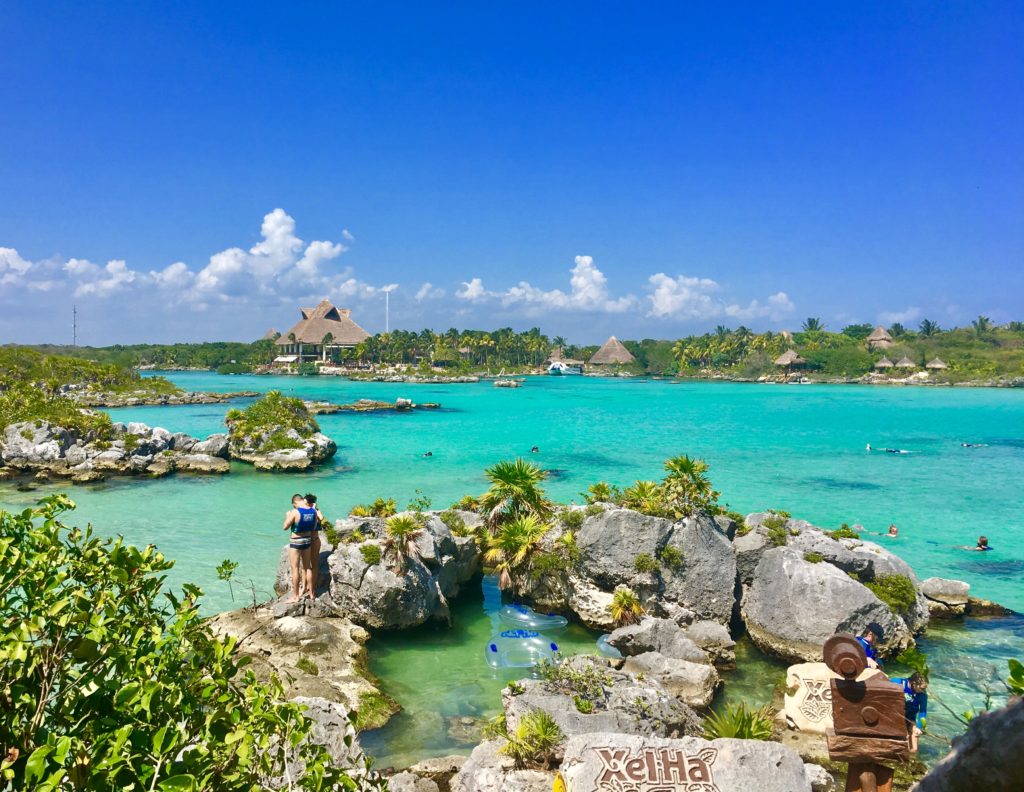 Xplor
Xplor is the adrenaline and adventure junkies park. Here you can self explore two zip line routes. These are the best zip lines in the Rivera Maya. Not only do you have zip lines you have cave swimming and paddling in canoes plus driving jeeps on jungle trails. Food and activities are included in this all day park. For more on Xplor and how to get the best price for this park, see our article here.
Xenotes
If you like nature and exploring some cenotes with fun, this park is a nice natural look at the Riviera Maya. You visit four cenotes on this guided tour. This is a full day tour with packed lunch. See our article and video here on Xenotes Park.
Xoximilco
This dinner experience was designed after the area of Mexico City called Xochimilco. Here there are special boats that take people on a tour in canals while eating traditional Mexican dishes. There is an open bar, dancing and lots of live music! It is a little hard to describe this to non Mexicans since it is such an iconic cultural thing to Mexico. It might be best to watch our video and see our article on Xoximilco here.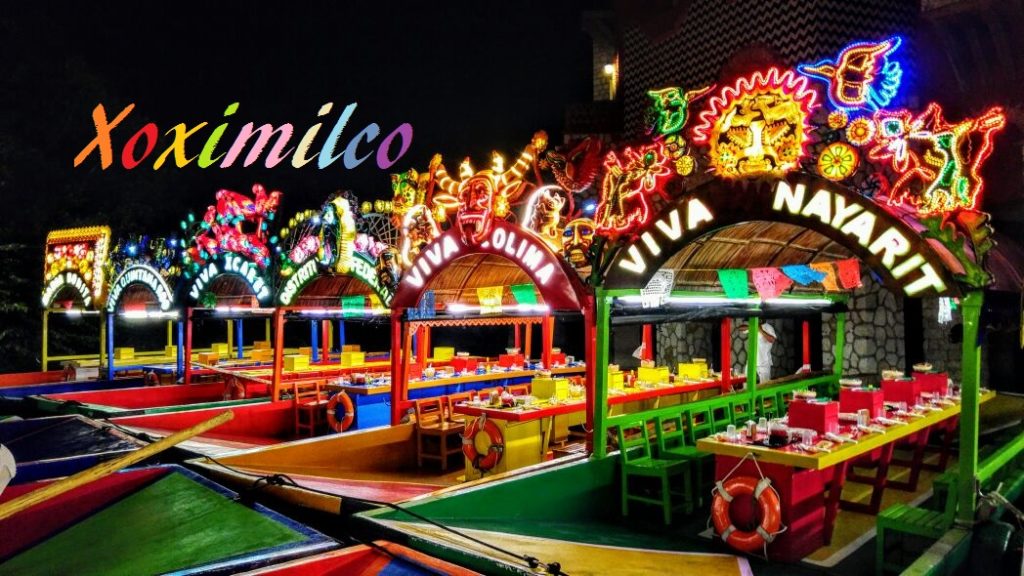 Jungle Maya
Jungle Maya is run by allTOURnative company. At this park you rappel into a cenote, snorkel and take a few zip lines. This park not only shows you the natural beauty of the area but you also get to enjoy a traditional Yucatecan Mayan meal and have fun. This park is visited as a tour and you will have a guide with you during your day.
Emotions
This is a half day park that you can visit in the Riviera Maya. This park is mainly about riding ATV's, three zip lines and a swim in a cenote. This park is good if you are an ATV lover and want to get off the resort property for a little while. See our article here about Emotions park.
Where are the cenotes and the best ones to visit
Cenotes are natural carved out areas in the limestone shelf that is the Yucatan Peninsula. Cenotes can be open or in a cavern. Here is a map and details for cenotes you can visit in the Rivera Maya. Some cenotes are close to the main highway and cost only a few dollars for entrance. Other cenotes are a little off the beaten path but work going to.
See below our video about one of the most popular cenotes to visit. This is El Jarden del Eden Cenote.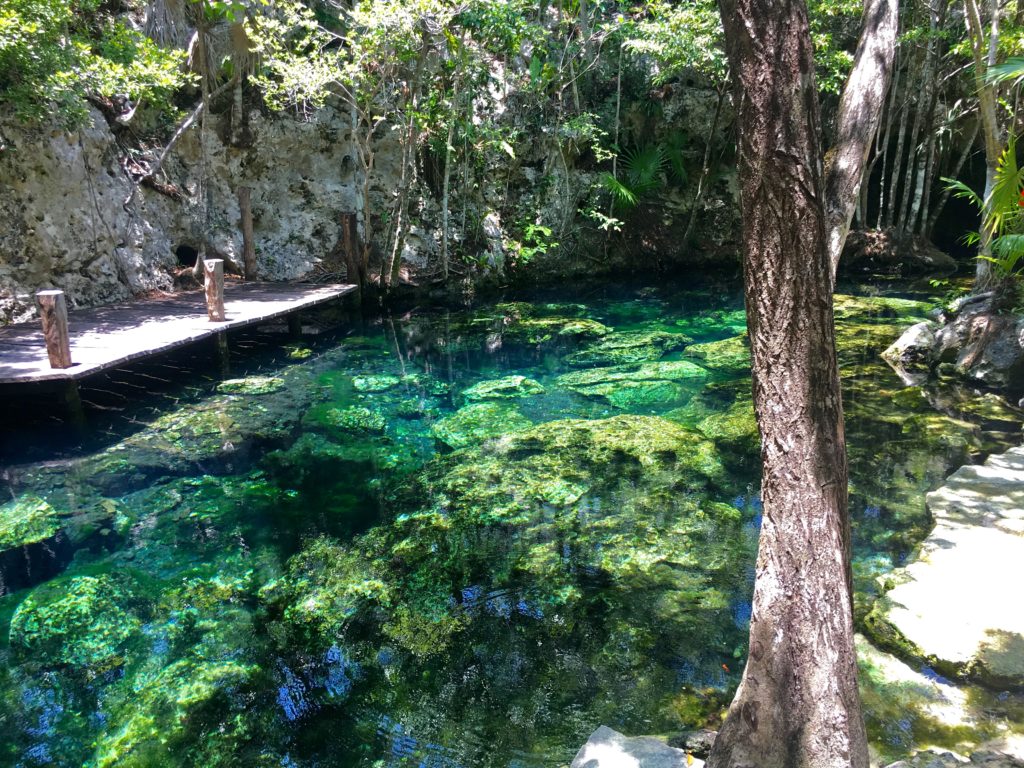 Beaches in the Riviera Maya
A trip to the Riviera Maya is not complete without visiting the beach. The world renowned beaches draw millions of guest a year to the Riviera Maya. Some of the best beaches can be found at the resorts but there are other more remote beaches to visit as well. See our full guide to beaches in the Riviera Maya here.
Where to go shopping
If you love to do a little shopping while on holiday then you might just be heading to Tulum or Playa Del Carmen.
Shopping in Playa Del Carmen
Playa Del Carmen is the number one spot in the Riviera Maya because it has the most options. You can find everything from designer clothing to souvenir shops. Most of the time resort shops are limited, over priced and not the most authentic.
Many resorts will offer a van to drop you off in Playa Del Carmen. Why not take advantage of this and explore what there is. For a shopping guide to Playa, see our article here.
Tulum Shopping
If you go shopping in Tulum you have the downtown area along the 307 Highway where you can find souvenir shops and few other options. For more chic shopping options, see the beach road on the south end. Most of the stores feature jewelry, linen clothes, and small pieces of art.
Towns to visit in the Riviera Maya
Cancun
Technically Cancun is not in the Riviera Maya and most everything is in the Hotel Zone. The downtown is not that interesting. So if you are staying in Cancun you just need to see the Hotel Zone. Those not staying in Cancun are not going to miss much unless you want to go our to a club or Coco Bongo show.
Puerto Morelos
This is a small quiet town with a few restaurants and shops. The main attraction here if you are going to visit is the snorkeling. The reef is one of the best off the coast of the Riviera Maya. You can read more and see our article here about snorkeling in Puerto Morelos.
Playa Del Carmen
This beach town is the heart of the Riviera Maya. Playa Del Carmen has a lot to offer people that are staying at resorts or for guest staying in town. The main tourist attraction is the beach but close to it is 5th Avenue. This is the main pedestrian street that goes for some 20 blocks. It has restaurants, clubs, bars, and more shopping then you can imagine. It is always abuzz with action and enjoyable for a stroll.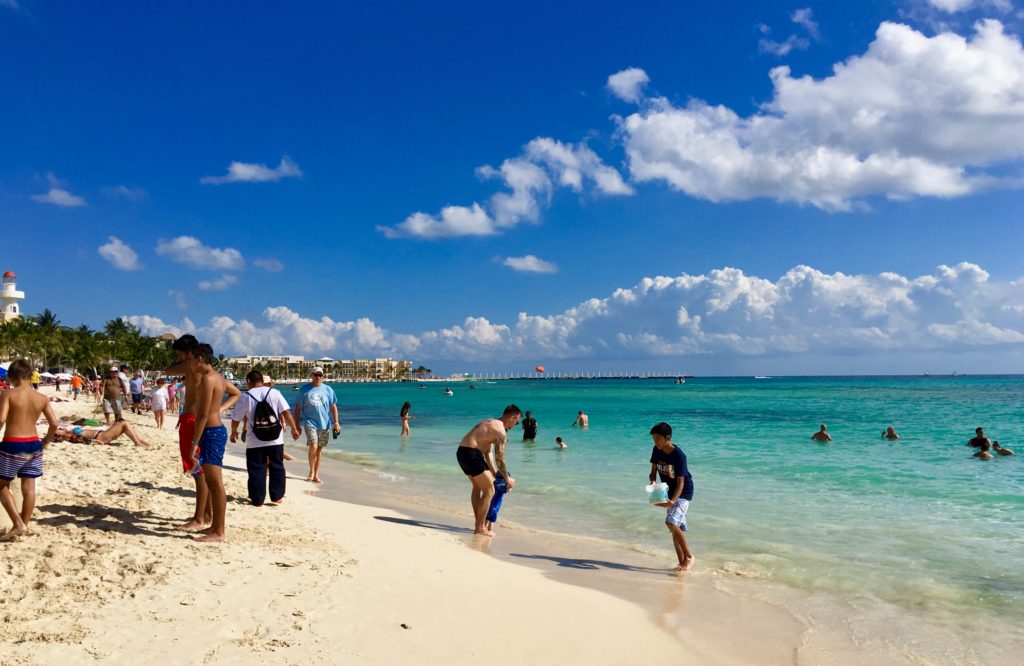 Akumal
Akumal is a small town famous for the bay. To see more about visiting Akumal for the day, see our article here.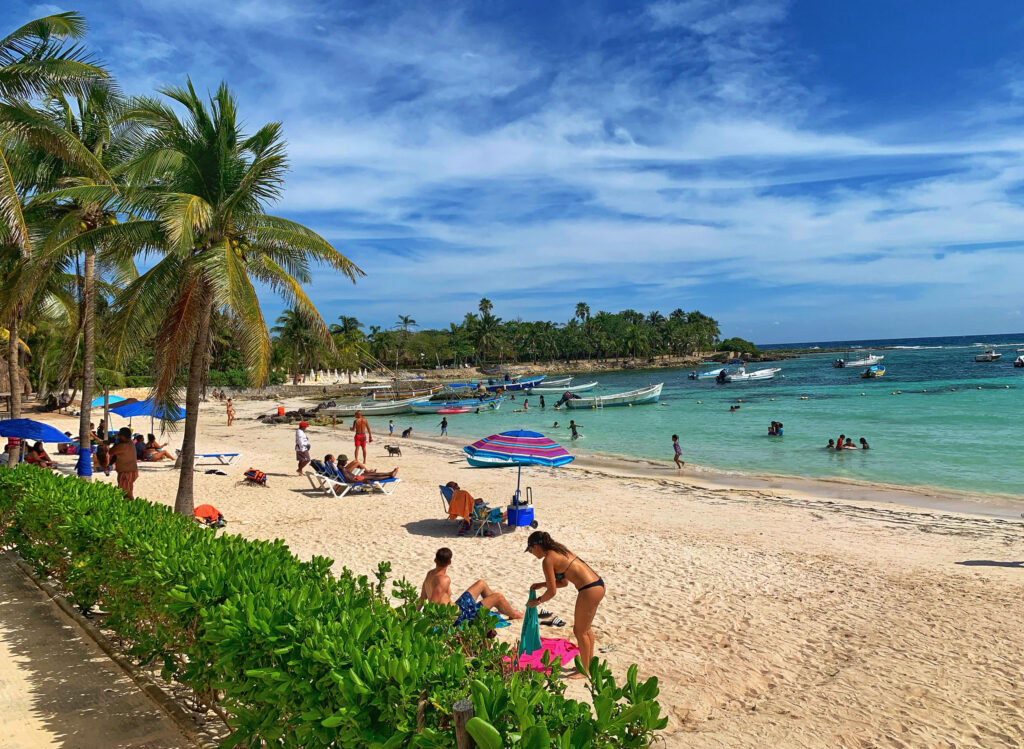 Tulum
Tulum is know for the ruins, hippy chic atmosphere and beaches. The town of Tulum is spread out but great to rent a bike and explore or park and visit one of the beach clubs or beaches. In Tulum and around there are a number of great places to check out. We have a guide to what to do in Tulum here.
Mayan ruins in the Riviera Maya or nearby
The number one Mayan ruins everyone wants to visit is Chichen Itza. This is followed by Tulum, Coba and Ek Balam. These are the main four that people visit. Each one has something a little different to offer to visitors. Our overall guide to seeing what Mexican Mayan ruins might be best for you is here. For more detailed information on a Mayan ruin you are interested in, see our individual guides here.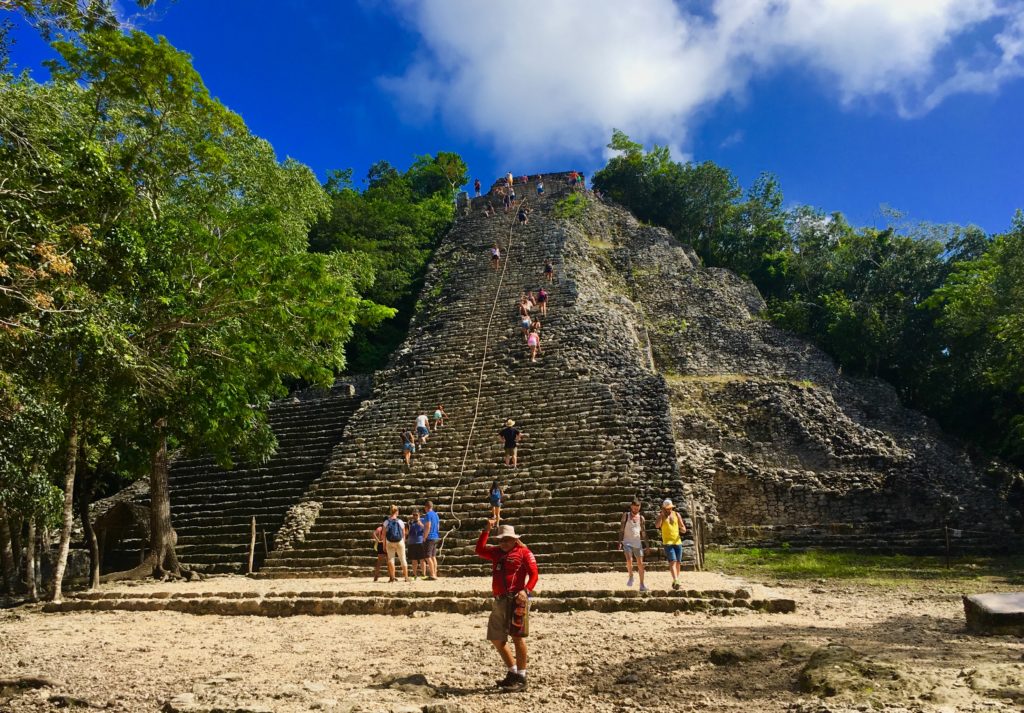 Tours for your vacation
There are tons of tours that you can take. Some focus on culture and others on outdoor fun activities. Here are a few tours that don't fit the categories above or we feel like should get a special mention. Be sure to see our article on booking tours and how to get the best prices here.
Catamaran tours in the Riviera Maya
Puerto Aventuras is the port that host catamarans in the Riviera Maya. This is between Playa Del Carmen and Tulum. Here are two companies that provide tours on catamarans. These sailing adventures can be a great way to get out on the ocean, swim, snorkel and relax.
Private tours
A private tours is just for you or your group in our definition. A private tour can get you to some off the beaten path places and maximize what you want to see. Here are some private tours that you can go on or take while in the Riviera Maya.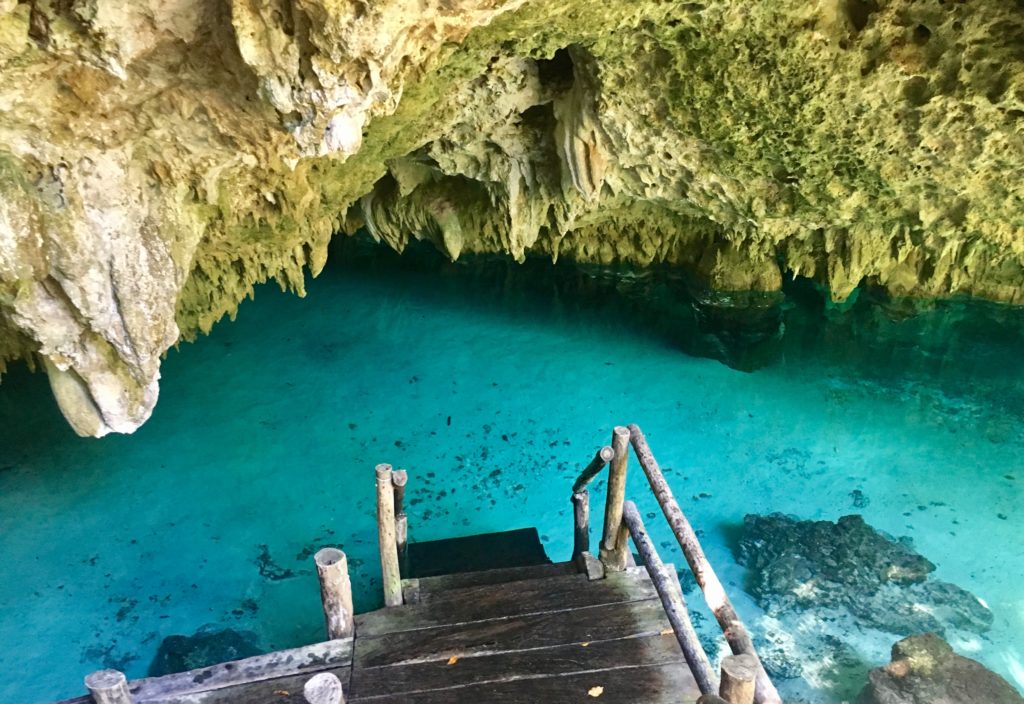 A private tour can take you to secret cenotes like this one with crystal clear waters.
Thank you reading our article about things to do in the Riviera Maya. If you have an questions or comments please leave them below.
Some further guides for you to look at for your vacation is our list of guides here. Also our transportation guide for the best way to get from the Cancun Airport to where you are staying, and our colectivo guide for a cheap way to go up and down the Riviera Maya.