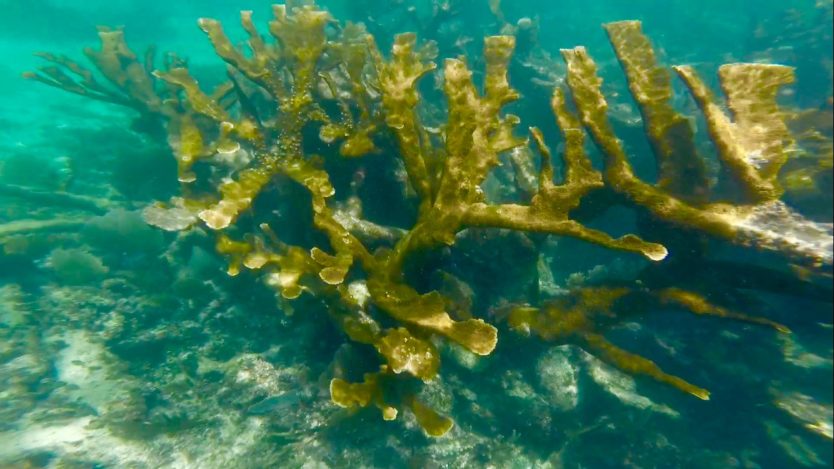 Snorkeling is a great way to see the natural beauty of Mexico and the Rivera Maya. Here is one tour you can go on to see the reef off the coast of Puerto Morelos. Here are all the details of what this tour is like and what you will see.
Snorkeling Adventure Tour in Puerto Morelos
Your tour will start by being picked up from your hotel and transported to Puerto Morelos. Puerto Morelos is a small town between Cancun and Playa Del Carmen.
When you arrive there is a small beach area where you will be instructed on the plans for the day, how to store your stuff and get you outfitted with a lifejacket and fins.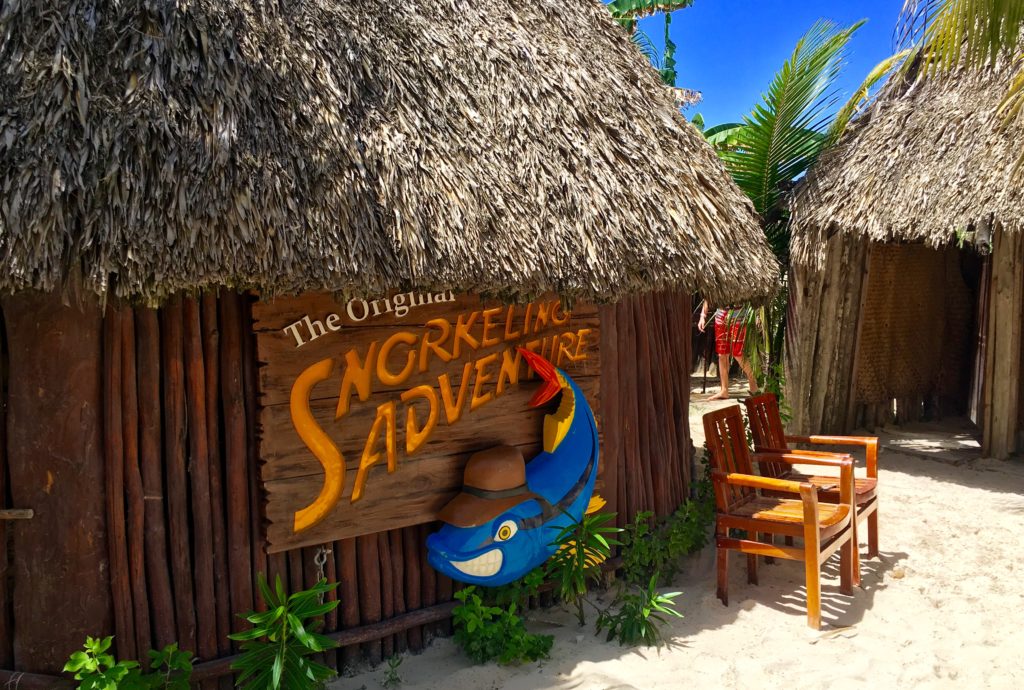 Storing your items and what to bring on this tour
For things like cell phones and wallets, they have bags that they keep for you because items on the boats will get wet. These bags are just for small items. Your change of clothes and other things you bring you can leave at the beach club.
What to bring for this tour:
It is best to go out on the tour with just your bathing suit and underwater camera. There is not much space on the boat and things will get wet on the floor and seats.
Bring or use biodegradable sunscreen only! This is very important because regular sunscreen damages the reefs, plus it is not good to put on your face because when you snorkel it can get in your eyes and burn. You do not have to worry too much about your back in the sun because you will have a life jacket on covering most of it.
Change of clothes and towel.
Money to pay national park entrance $5 or equivalent in pesos and tip money.
What you do on this snorkel tour
Once you have stored your stuff and gotten outfitted with lifejacket and fins you will go to the boat with your group. On the boat you will be outfitted with a mask and tube.
Note: There is a morning tour and afternoon tour available for this snorkeling adventure. So some details might be slightly different.
The boat ride is about 10 minutes out to where the water breaks over the reef. If you have a tendency of getting sea sick you might want to consider taking  something before this tour. It is not that rough but when the boat is not moving it can rock some.
After the boat gets out to the reef you will visit first one area of the reef. This area is more shallow and will be a good introduction to snorkeling and seeing the coral and sea life. Be sure to be careful not to hit or touch the coral because it is very fragile. Then after following your guide around you will load the boat to visit a second area of the reef. This second area is a little deeper but you can still see the coral and reef well.
After visiting the two different areas it is back to the beach where you will have lunch. Here you can eat and relax and after lunch you can go our again if you want to and visit a third area of the reef.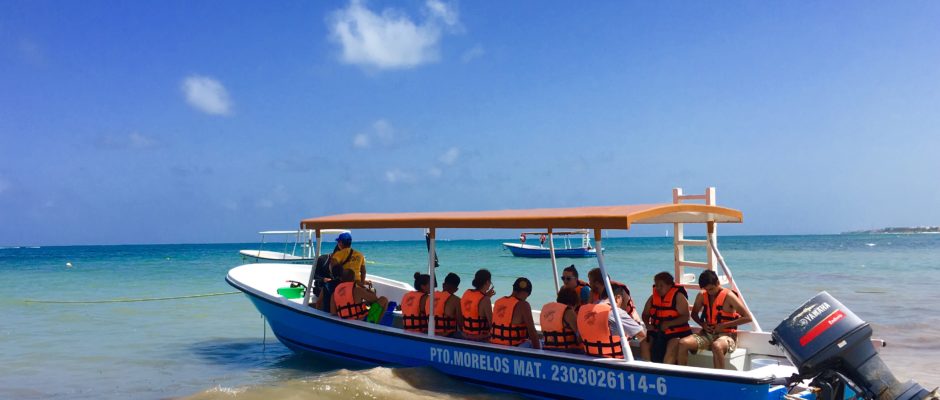 What is the snorkeling like in Puerto Morelos?
What is the reef like here? Well there is a lot to see and many forms of coral. This area of the Rivera Maya is one of the best area to go right off the coast to snorkel. Make sure you see our video below of this tour. We took an underwater camera with us so you can get a glimpse of what you will see.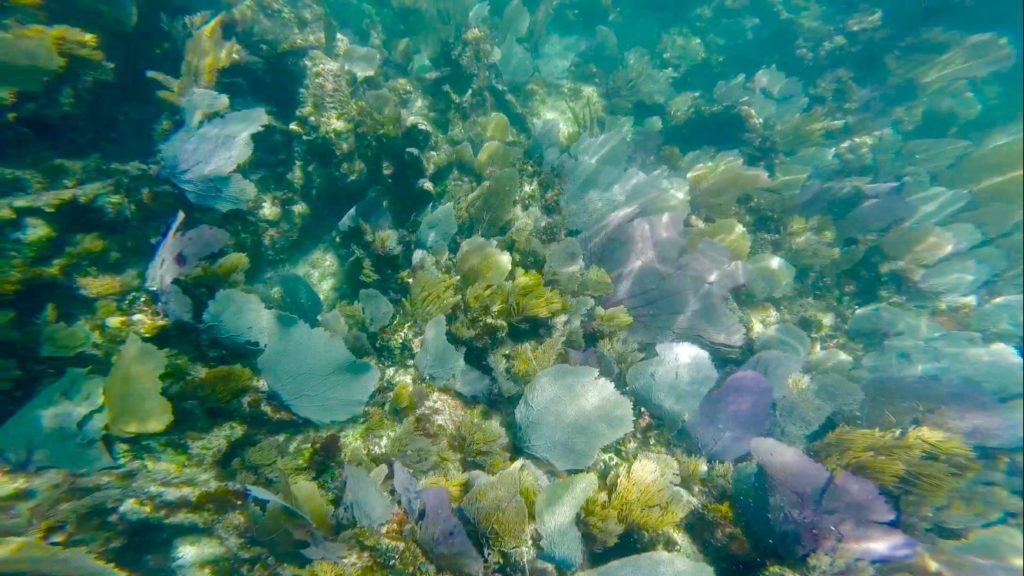 Our video of this snorkeling adventure with allTOURnative
Food on this snorkel tour
After snorkeling for about an hour and a half you will work up an appetite. There is a lunch buffet here. For food options you have two types of chicken, rice, beans, fresh salad with dressings, empanadas and chayitas (and type of corn patty with chaya in it).
There are juices and actually there is an alcohol bar with beer, tequila and a few other drinks available. All of the food and drinks are included with this tour.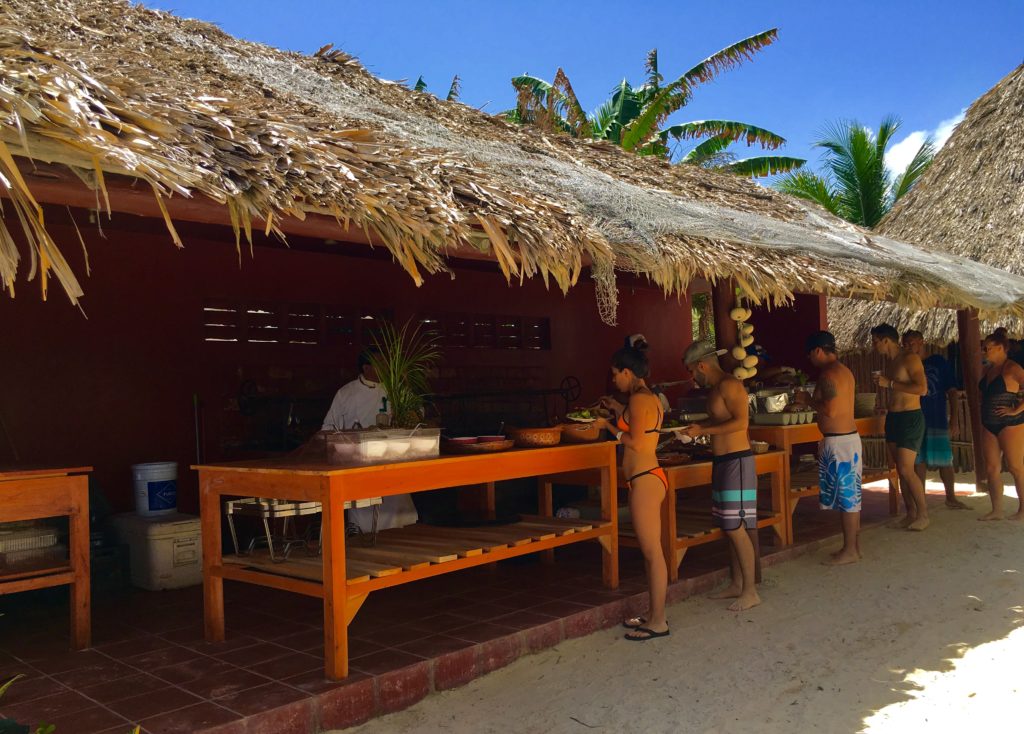 How to book this snorkeling tour in Puerto Morelos
The link below will take you to the booking information. This is for the morning tour. It is better to go in the morning when you have a better chance of having calmer waters. It is also less expensive in the morning. This snorkeling tour with pick up from your hotel is $69 USD.

Half-Day Snorkeling Adventure in Puerto Morelos
More Tours in the Riviera Maya
Also see our guide to all the destinations, activities and tours you can go on now with our interactive map!! You might also like to read our article about snorkeling in Playa Del Carmen where we list all the places to go.
Have you been on this tour or snorkeled in Puerto Morelos? What did you think? We would love to hear from you in the comments below.