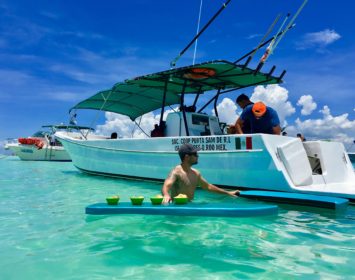 Private tours, companies and where to go
Does the thought of a big bus tour put you off from visiting some destinations? Do like the personal touch of a private tour company? Many people look for good companies to go with. This is why we wanted to write this article and give you some options for private tours. There are also a lot of reason to take a private tour as you will see below.
Why take a private tour from Playa Del Carmen?
There are tons of tours to take in this part of Mexico. Most tours are around $80-$140 USD per person. So why spend more on a tour to see some of the same things? Here are some reasons why a private tour can be great to go on.
Personalized schedule and use of time.

If you take a non private tour, even a small tour of 10 people, there is the pickup and drop off. This can eat into your day of at least one hour. By the time you stop at several hotels and the time waiting for everyone to get on and off the van at locations, this will take some time out of your tour. With a private tour you can schedule when you want to be picked up. If it is an 8 hour tour, you can start at 10:00am and got to 6:00pm or start at 9:00am and finish at 5:00pm if you like. If you want to take more time at lunch, you can on a private tour or spend less time walking around ruins if you so desire.

Change of plan.

Weather can be a factor in tours. If it starts raining and you are on a private tour, your guide can recommend going to a different cenote that is enclosed or going to eat first. Being flexible to just your wants can be great. Large bus groups have a set plan and set places to eat that cannot be changed.

See the things you want to see.

A private tour can allow you to specialize your tour. If you have an interest in food for example, your tour guide can incorporate a local market or small restaurant that specializes in some type of food or beverage making. If you love handmade crafts, there can be special stores a good guide can take you. A great guide will know the area very well, being flexible to each persons wants and expectation of getting to know a place.

Often large tours cannot go to local markets and places of special interest like this market in Valladolid, Yucatan.

Go to places off the beaten path on a private tour.

Not all groups can visit some of the more delicate natural places or fit into other places. For example there are some cenotes that are beautiful, but are limited to a certain amount of people. Some private properties only offer access from private tours to see what is so special there.

Benefit from the private tour guide.

A great guide will know some places to take you that will make for a special tour. For example did you know there are over 2000 Mayan ruin sites in the Yucatan Peninsula alone? There are also over 2000 cenotes to visit. Most tours take you to the top 4% of these. You can explore more with a private guide and feel special for seeing something you would otherwise not be able to experience. Also the knowledge and ability to ask questions and have a conversation about the topics you are interested in is more possible with a private tour.

Support the local economy with a private tour.

While any tour you take benefits the local economy, private tours can take you more to the source so you can benefit the locals that make things. For example a private guide can take you to the workshop of a craftsman, where not only can you see them make something, you can buy it directly from them. No middle man and often you get a better price. Plus the experience of interacting with the people gives your tour more meaning. Private tours also tend to go to local restaurant and not buffets. You can have a fuller cultural experience with a private tour.
Private tours available in the area
Private tour to Chichen Itza
One of the most popular tours that people want to do is to Chichen Itza. There are many tours to choose from (see our article on the best tours to Chichen Itza here). You might want a private tour for yourself. Here is a good option that is affordable. This private tour will pick you and your group up from anywhere in the Riviera Maya and take you to the ruins site with a cenote stop afterward.
This is a good basic private tour that can be around $55-$115 USD per person. For all the details click on the reserve now button below.
What is included and not included in this private tour
Included is round trip transportation in airconditioned van with English speaking driver.
Tolls and parking fees are include.
Drinks in cooler.
Not included is the restaurant at cenote, entrance fees to Chichen Itza and cenote.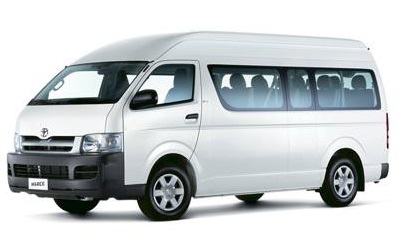 Take a private tour to visit cenotes
Visit some of the natural wonders in the area. This tour will pick you and your group up and transport you to the Ruta de los Cenotes between Cancun and Playa Del Carmen. Here you will get a chance to jump in the fresh water pools that are so unique to our area. This tour can be between $29 USD to $62 USD per person depending on the amount of people you have. Click the reserve now button below to get all the details.
This is what this tour includes and does not include
Round trip transportation with English speaking driver are included.
Tolls and parking fees are included.
Time at cenote of your choice and cooler with drinks included.
Not included is food and drinks at restaurants, cenote entrance fees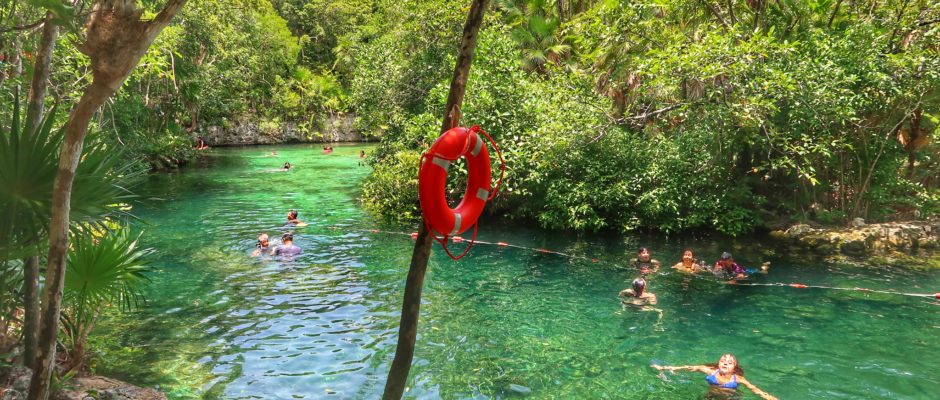 Absolute Adventures Mexico Private Tour Company
We have been out several times with this private tour company based in Playa Del Carmen. We like the fact they are small, detailed, and offer good knowable guides. They also know the area well and even took us to some places we has not been able to go before.
Some of the places Absolute Adventures Mexico can take you are:
Mayan ruins. They offer multiple tours to the most famous ruins in this part of Mexico.
Snorkeling. You can see the reefs, cenotes, turtle or even swim with the whale sharks.
Nature tours. You can see flamingos, monkeys, or go horseback riding.
Boat tours. See some of the naturally beautiful island and reserves in our area.
For more information one what a tour is like with Absolute Adventure Mexico see our article here. For booking see their website here for Absolute Adventures Mexico.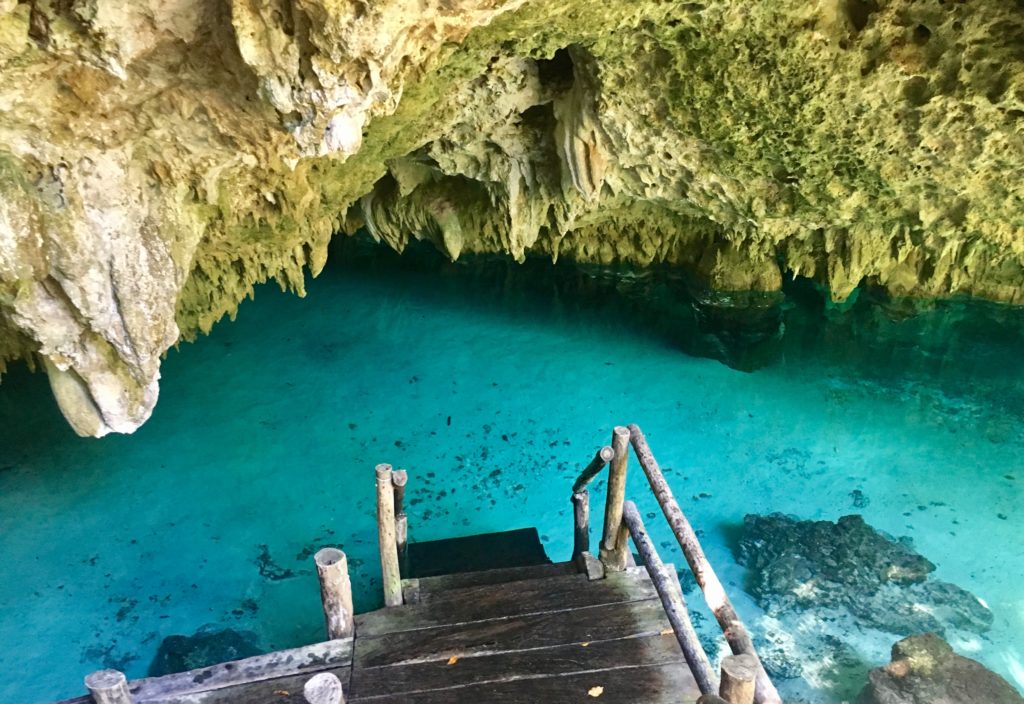 Private tour for evening temazcal and Mayan cultural experience
This tour is normally for 10 people but this tour can be booked as a private tour. This way your family or group can share the experience of the temazcal and the cenote night swim to yourselves.
Your tour will start with a pick-up from your hotel or rental and you will be taken to a Mayan community. Here you will see what life is like with many Mayan traditions. They will prepare handmade tortillas and you will get a change to participate. While you are doing this, they prepare the temazcal. You will get to experience a traditional temazcal our under the stars in the jungle. Afterward you will swim in a fresh cenote and be treated to a dinner of traditional local Mayan food.
To read more about this temazcal tour and Mayan cultural experience, see our article here.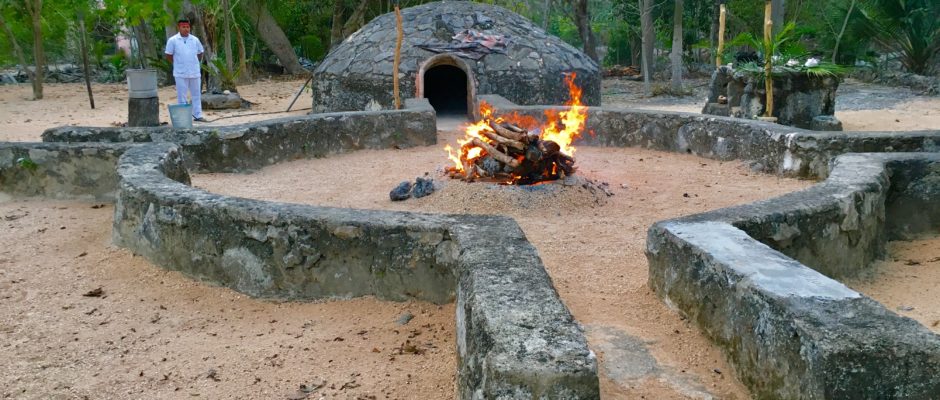 Why we don't have many private tours on our website
We don't have a lot about private tours on our website. We do this because we want only very good quality guides and tours for our readers. There are a lot of popup tour guides that call themselves "private tours". Some of these come to the Riviera Maya for a few months, do tours and then leave. We want to recommend guides and private tour companies that focus on giving great service and know the area well. That way you can have the most personal experience possible.
When you search online for private tours, you will often find some but in the description it says that it is a small group. We don't consider this a private tour if you are sharing the experience with 8 other strangers. We call that a small tour. So the private tours on here, are just that, private for you and whoever is traveling with you.
Like all our guides, we will be adding to it when we find more private tours that are great. If any of these companies stop offering tours, we will of course remove them from the list.
For more tours, see our article about popular tours from Playa Del Carmen.
Have you been on a private tour in the Riviera Maya? Do you have questions about private tours? Let us know in the comments below. We would love to hear from you.