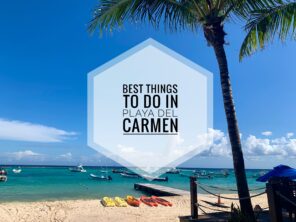 So you are coming to the Mexico on vacation and you don't want to miss the best things to do in Playa Del Carmen. Here is a list of the 6 best things to check out. We hope you enjoy.
Best things to do in Playa Del Carmen
#1 Take a walk on 5th Avenue in Playa Del Carmen
5th Avenue is a pedestrian street that runs parallel to the ocean and has seemingly hundreds of restaurants, shops, street entertainers and so much more! There is about 22 blocks of 5th Avenue that tourist stroll up and down. Daily thousands of people enjoy this street. Both people staying in Playa Del Carmen and people staying at resorts outside of town will venture to 5th Avenue.
For more about 5th Avenue we made a guide for you on what to see and what not to miss here. This pedestrian area is the favorite activity for most tourist. It is very lively and comes even more alive in the evening. This is a not to be missed thing in Playa Del Carmen and part of what makes this place unique.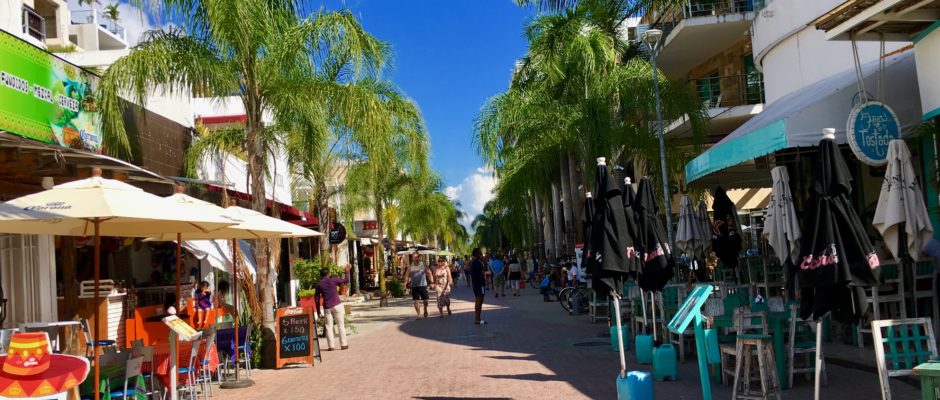 #2 Visit one of the big eco parks close by
There are four large parks all owned by the same company, Xplor, Xcaret, Xenses and Xel-Ha. Each one is different and has something to offer to everyone. It might be a hard choice to choose between them because they are all good. If you are here for just a week you might only get a chance to go to one or maybe two. But the good news is you can get a discount by visiting two parks on your visit. For any of these parks click the book now button to go to the official site for these tickets.

Here is a brief description of each park:
Xcaret Park-is all about Mexican culture and the natural environment of the Riviera Maya. This might sound boring but it certainly is not! There are small shows throughout the park all day and a grand two hour show at the end of the day that is spectacular. Three underground rivers flow through the park so you can swim in and discover something new at each turn. There are also many animals to see here like the new bird aviary, jaguars, aquarium, monkeys, dolphins, tapirs and more!
Xplor– is more for the adrenaline junkie. You can do two zip line routes, drive a jeep in the jungle, swim in an underground river and paddle a kayak like boat through caves. This is good for families with mid range to older children and for people that like an active day.
Xavage – This is the newest park that appeals to the adrenaline lover. You can go white water rafting, drive extreme jeeps through an obstacle course, fly through the air laying down in their special zip line and more! See our article and video here about visiting Xavage.
Xenses– is a half day park. Think of it as an interactive science museum without the boring stuff. Here you will test your senses while having fun. See our video below to describe it more.

Xel-Ha is all about the water. This is a huge inlet where the ground water flows into the ocean. In this inlet you can swim, snorkel and float on rafts. You can see many tropical fish here and partake in zip lines into the water, rope climbs and cliff jumps. You can also relax in a hammock or chair and enjoy the natural beauty of the area. See our video below to get an overall view of what it is like to visit here.
#3 Visit ancient Mayan Ruins
There are several good ruins to choose from like the very famous Chichen Itza, Coba, and Tulum. There are also smaller and less known ones like Muyil and Ek Balam. We wrote a whole guide on which Mayan ruins is best for you to visit because it might be hard to choose what one you want to go see.
Tours to Chichen Itza
Since this is one of the most popular Mayan ruins to visit, here are two tours that you can take here. We have a full description and videos so you can see just what the tours are like.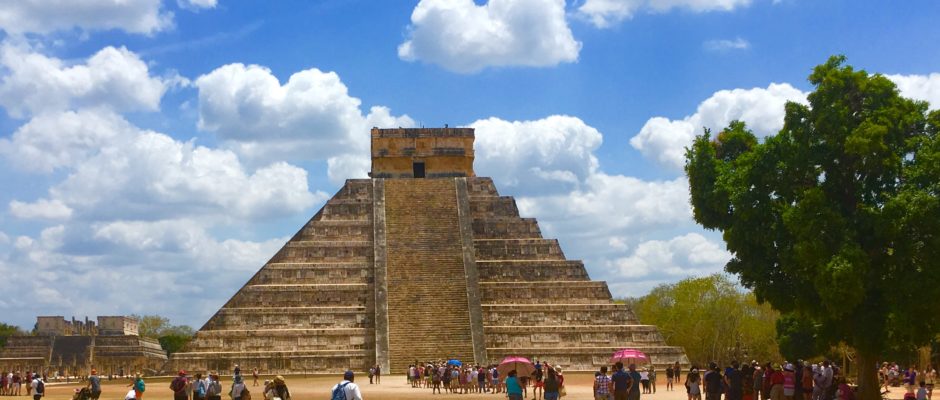 #4 Spend some time at the beach
After all this is what the Riviera Maya is famous for. We have beautiful beaches all around. If you are staying at an all inclusive hotel they are sure to have their own beautiful beach. In Playa Del Carmen there are different beaches in town that are different and appeal to different people depending on if you want a beach club or a more private beach. For an article on the top 5 beaches in Playa Del Carmen see here. For other options on going to a beach along the coast you might want to check our article on beaches in the Riviera Maya to visit.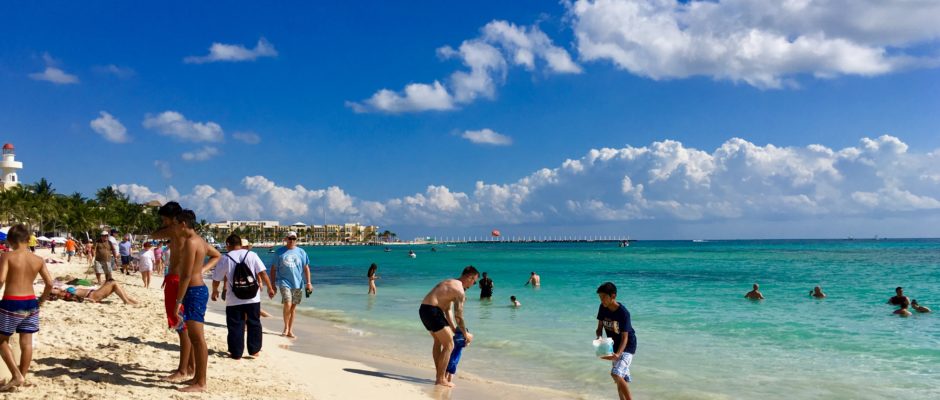 #5 Enjoy a night out on the town in Playa Del Carmen
You can dine at one of the many great international or Mexican restaurants in Playa Del Carmen and then have drinks or go to a club. Some of the best restaurants are just off 5th Avenue and you avoid tourist traps.
With the amount of people that move to Playa Del Carmen you can find a wide range of cuisine, everything from great Italian to Thai. You can see our guide of restaurants here in many different categories. After dinner you might want to grab a drink and go out for some nightlife in Playa Del Carmen. Here is our bar guide to Playa Del Carmen. If you want the night to go on and do a little clubbing, check out 12th Street between the beach and 10th Avenue and also 10th Street between 5th Avenue and 10th Avenue for many options to dance the night away. There really are some great international quality places to check out.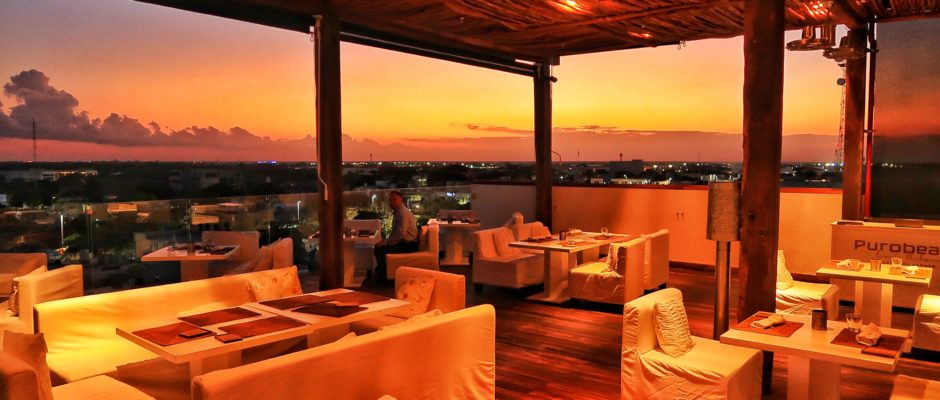 #6 Visit a cenote
A Cenote is something that is unique to our area. These are natural pools that have been carved out of the limestone and create fresh water pools with crystal clear water. Some of them are open and some are in caves. Each one is different. The closest cenotes to Playa Del Carmen are about 18 minutes by car or colectivo south on the 307 Highway. For a big map and links to each of the cenotes you can see our map below. You can even read our article about Riviera Maya Cenotes here.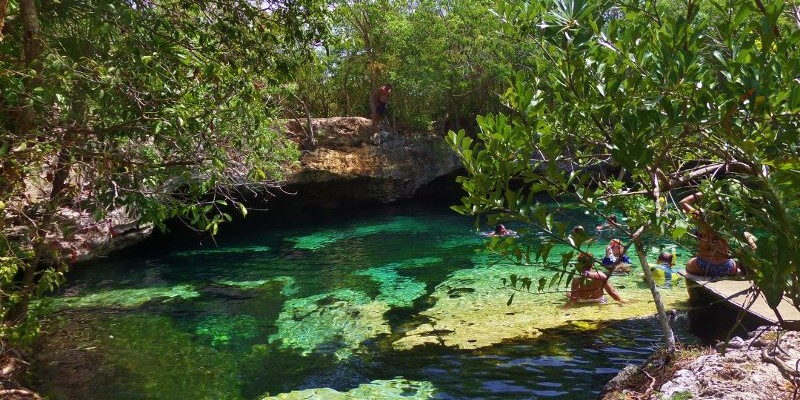 Thank you for reading our guide to the 6 best things to do in Playa Del Carmen and the Riviera Maya. Be sure to check out all our guides here! There are many more that will guide you to everything!