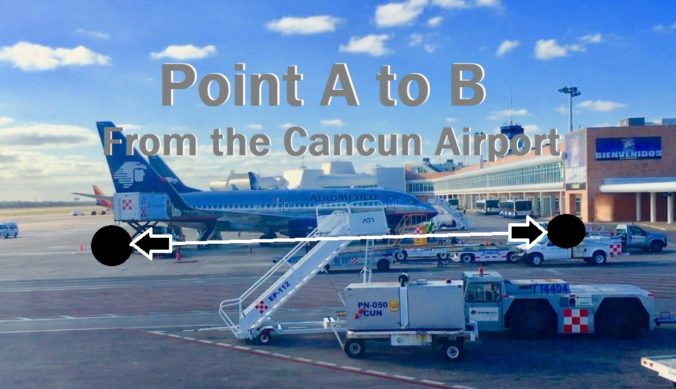 Taxi transfer or other option from the Cancun Airport?
Are you looking to get a taxi transfer from the Cancun Airport to your hotel? Here is our best recommendation for a transfer and why a basic taxi might not be the best option. See our best recommendation for 2020 transportation to and from the Cancun Airport here.
People confuse the term taxi and transfer as one type of transportation from the airport. There are big differences between an airport taxi and a private transfer service. For one a private transfer will be a larger and more comfortable van. Second you can pre book the private transfer with a bilingual driver and have someone waiting for you at the exit of the airport terminal. Lastly your driver will take you directly to where you want to go and you can save on booking a round trip transfer.
Now that you know what services are offered at the Cancun Airport and what is better for you, below is our recommendation for the best transfer company to book with.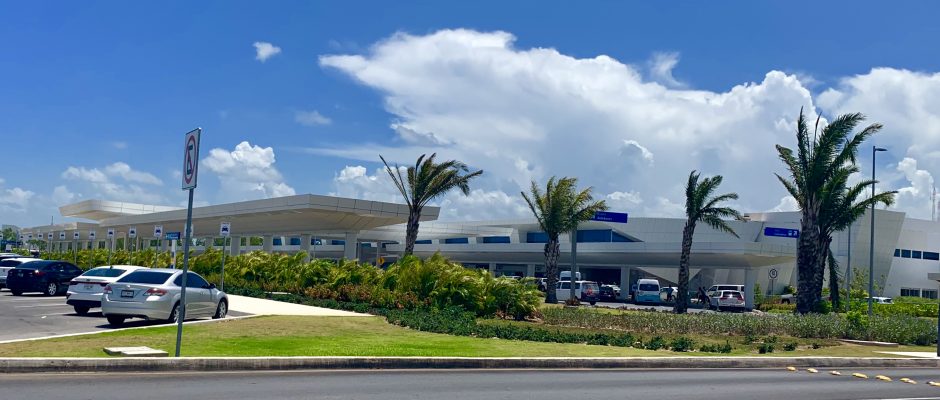 Our best recommendation for a transfer
Here is the most recommended transfer company to reserve with. They have been serving our readers for years now. These prices are per van and not per person. These are private transfers for you and those traveling with you. Not stopping at other hotels, you will go direct to your destination. You can book these transfers to a hotel or private residence. Click the reserve now button to go to the private transfer website.
Transfer to Cancun
The prices for a transfer from the Cancun Airport to both the Hotel Zone and the Downtown of Cancun are the same. Click below for prices and booking a transfer.

Transfers from the Cancun Airport to Puerto Morelos
Puerto Morelos is just south of the Cancun Airport. Transfers will take between 20 to 25 minutes. Click below for prices and booking.

Cancun Airport Transfers to Playa Del Carmen
Playa Del Carmen is south of the Cancun Airport and it will take about 50 minutes to arrive at the city. Click here for transfer prices and booking.

Cancun Airport transfers to Tulum
From Cancun Airport to Tulum a transfer takes about one hour and a half. That is why we like the private transfers so they take your directly and comfortably. See also our guide on how to get from the Cancun Airport to Tulum. Click below for pricing and booking.

Why is a private transfer better than a taxi transfer?
You might think that it is just as easy to land and exit the airport and hail a taxi in Cancun. Here are our reasons why we say booking a private transfer in advance is better.
There is no taxi stand with a set list of prices at the Cancun Airport. This means that taxis can tell you any price they want or even negotiate with you.
Since there are so many passengers arriving each day in Cancun, there is no reason for taxi drivers to accept a low price.
A taxi driver is only going to drive you one way. A private transfer can be scheduled so you can buy a round trip at a discount.
Having a driver waiting at the exit of the terminal is convenient and will take you directly to the van.
The private transfers we recommend are newer vans that give you a lot more room then a taxi. This makes your transfer more comfortable.
Drivers for the private transfer company are bilingual and speak enough English to answer your questions and get you on your way. Taxi drivers on the other hand don't always speak English.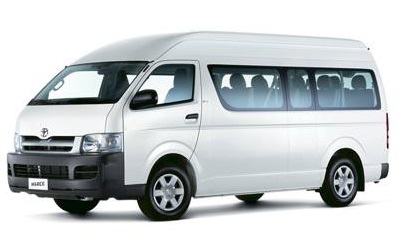 Other services that you can add on to your taxi transfer
You can pre book the following with this service when making a booking:
Have sodas or juices waiting for you upon arrival.
Snacks
Beer or wine for your ride.
Book a one hour stop at a store for $35 USD. This is handy if you need some supplies for your vacation. Many resorts are not near any real stores and you might want a few of your favorite things.
Transfer times from the Cancun Airport to the Riviera Maya
The Cancun Airport is located south of Cancun just off the 307 Highway going to Playa Del Carmen and Tulum. This does make it easier to service the resorts and towns along the coast. Here are some sample times between the Cancun Airport and popular destinations.
Cancun Airport to:
Cancun Hotel Zone between 15-30 minutes. The Hotel Zone is large and is spread out over many kilometers.
Puerto Morelos is about 25 minutes away from the airport.
Playa Del Carmen is about 50 minutes in drive time.
Puerto Aventuras is one hour from the Cancun Airport.
Akumal is about 1 hour and 10 minutes.
Tulum downtown is about 1 hour and 30 minutes.
Tulum Hotel Zone is about 1 hour and 45 minutes depending on which part you are going to.
Shuttles to hotels from the Cancun Airport
If you are looking for a more budget friendly option and do not mind waiting a little bit longer, a shared shuttle can be an option for you. These are small vans that go between the Cancun Airport and hotels. The price is per person and comparable to the ADO bus. The biggest advantage is the fact they will take you door to door, thus eliminating a taxi from the bus stop to your hotel.
It is best to book in advance and have a shuttle waiting for you. If you want to book a shared shuttle for your airport transportation, click the reserve now button below and you will be taken to the official website for booking.

Are you ready for your vacation?
Now that you have your transfer all figured out, here are some other guides on our website that can be helpful for your trip.
Thank you for reading our article and we hope you have a great trip to Mexico. Let us know if you need anything in the comments below.