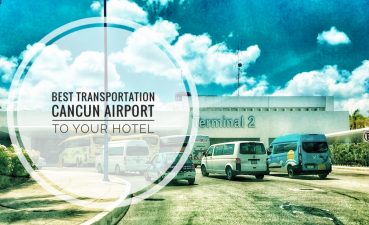 Cancun Private Transportation
Here is the best recommendations for Cancun private transportation to your hotel or wherever you are staying. After a long flight and arrival at the Cancun Airport you will certainly want to get to your hotel as soon as possible. This private transportation company will pick you up with these vans you see below. Once you book in advance, your driver will be scheduled to meet you at the exit doors of the airport all ready to take you to your destination. This is also the same transportation company we recommend for this year as a safe and clean transfer to and from the airport. Below are the prices to different destinations in the Riviera Maya.
Note: Prices are per van and no per person. All taxes are included. Booking a round trip will give you a good discount on your transportation.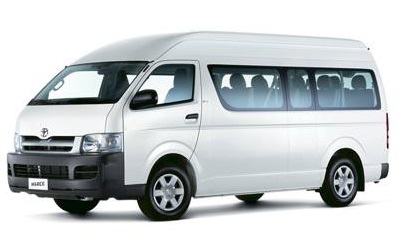 Private transportation to Cancun
The prices for a transfer from the Cancun Airport to both the Hotel Zone and the Downtown of Cancun are the same price. These are competitive with taxi prices but give you more space and give you a discount for roundtrip service. You can save between $10-$15 dollars when selecting the roundtrip option. Click the reserve now to check prices and have this ride set for your vacation.

Cancun private transportation to Playa Del Carmen
Playa Del Carmen is south of the Cancun Airport and it will take about 50 minutes to arrive at the city. Private transfers are what most people book for their holiday. Tip: Booking a roundtrip can save between $10-35 USD. Click the reserve now link to check prices and book.

Cancun Airport to Tulum private transportation
From Cancun Airport to Tulum a transfer takes about one hour and a half. That is why we like the private transfers so they take your directly and comfortably. Check prices and reserve with the button below. Tip: Booking round trip can save between $10-$25 dollars.

To other destinations in the Riviera Maya
If you need to go to any resort in the Riviera Maya, Puerto Morelos, Puerto Aventuras, Akumal or other places, just click the reserve now button and go to the booking site. You will have options of where you want to go to.

Luxury Cancun private transportation options
If you would like other transportation then the van above, there are options for luxury car services and limos. See our article here on private car service options for more details.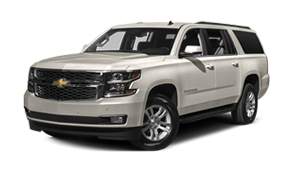 Other services you can get with your transfer
If you want to add onto your ride you can also pre book these things.
Sodas or Juices
Snacks
Beer or wine
A 1 hour stop at a store for $35 USD. This can be handy if you want to buy some things for your rental or hotel since most resorts are far from any real stores.
Why is an airport transfer the best option from Cancun Airport?
You might ask what other options are available for transportation from the Cancun Airport. Here is why we recommend a private transfer.
Public transportation options from Cancun Airport
There is only one public bus option from the Cancun Airport. This is the ADO bus company. They mainly service Cancun downtown, Puerto Morelos, and Playa Del Carmen. They do not stop at resorts or other places along the highway. This option is good if you hotel is near the bus station. Otherwise you will still need to take a taxi from the bus to where you are staying. This means added time and sometimes can cost you even more.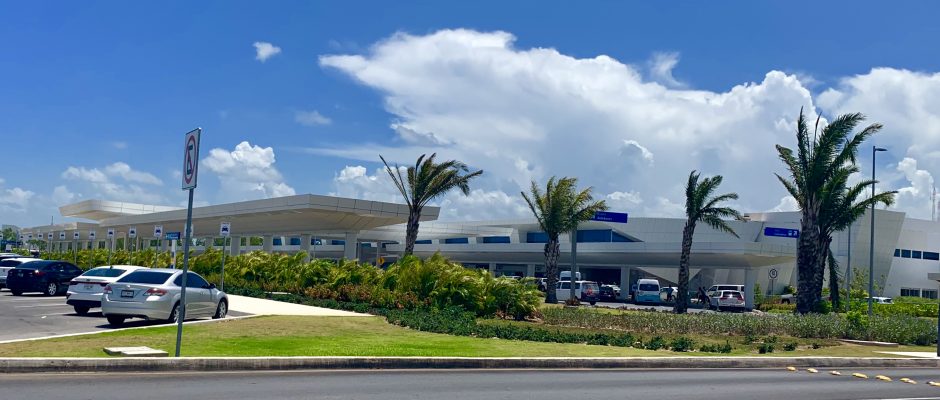 What about Uber or a Taxi from Cancun Airport?
Uber does not service the Riviera Maya nor the Cancun area. So this is not an option. Taxis are by special license only at the Cancun Airport so they charge a lot for the service. There is also no set price and people need to negotiate with them. A private transfer is a set price, larger van and you have a driver waiting for you. You can also book a round trip with the private transfer, something you cannot do with a taxi.
We want you to have the smoothest and easiest experience on your vacation here in the Riviera Maya. We hope you like our suggestions and have a great trip.
Other guides for your vacation to the Riviera Maya
Now that you have booked your transfer from the Cancun Airport you are going to want to know what to do in the area. We have several guides here with videos and more to help you.
Thank you for reading our article about Cancun private transportation options for you trip. Let us know if you have any questions about this service in the comments below.