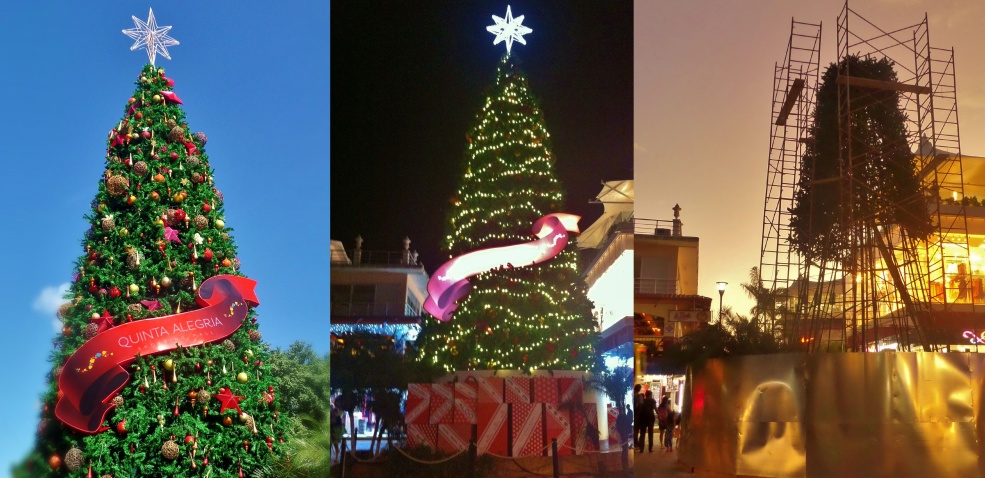 Christmas in Playa Del Carmen
Spending time in Playa Del Carmen during the holidays can still give you that Christmas feeling. The tropical breezes and sunny days can make it hard but there are plenty of signs of the season.  Of course you may miss some things like shoveling snow and the bitter cold but you may soon like the traditions here! We spread out around Playa to take photos to show you what it looks like around here. We hope you enjoy!
Stores Decorated for Christmas in Playa Del Carmen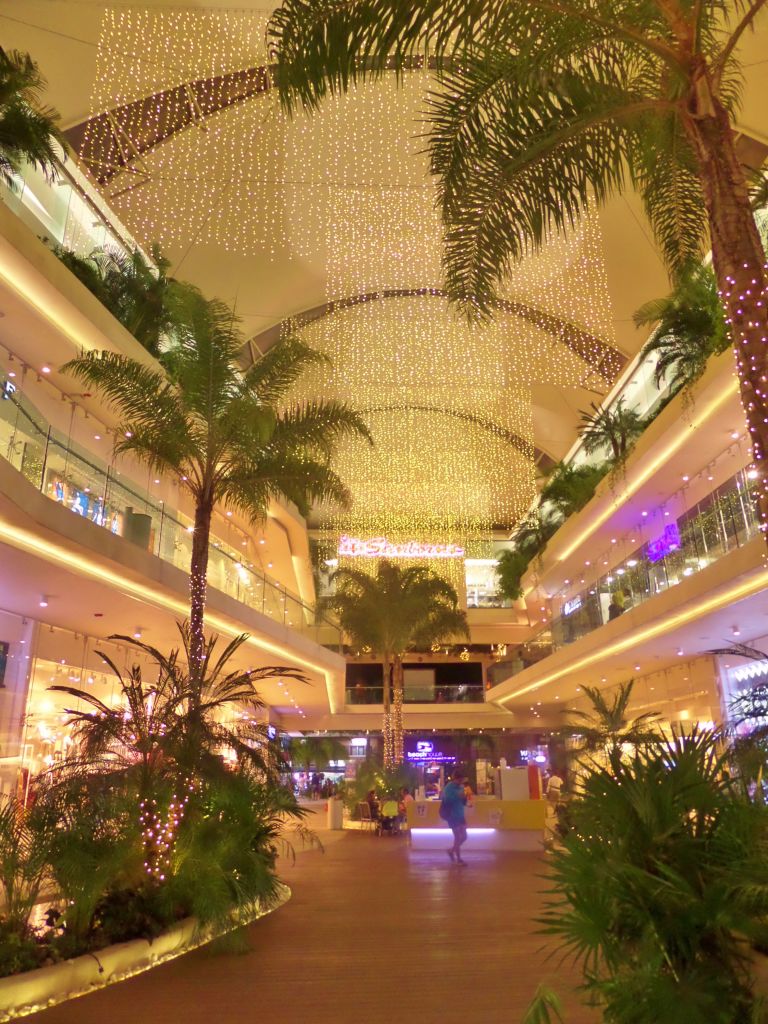 Poinsettias more Mexican then you think!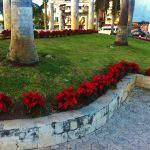 Each year the park in front of the Palacio Municipal is lined with poinsettia plants. These plants are actually native to Central America and especially an area of southern Mexico called Taxco Del Alarcon. The poinsettia is named after Joel Roberts Poinsett. He was the first Ambassador from the United States to Mexico in 1825. When he was in the Taxco area he took a liking to the plants and sent some back to his greenhouse in South Carolina. He then stated sending them to other botanical gardens and by 1830 the plant took the name of Poinsettia.
In Spanish these plants are known as "Noche Buena" or "Holy Night" because of a local legend and miracle on Christmas Eve.
Christmas decorations in Playa Del Carmen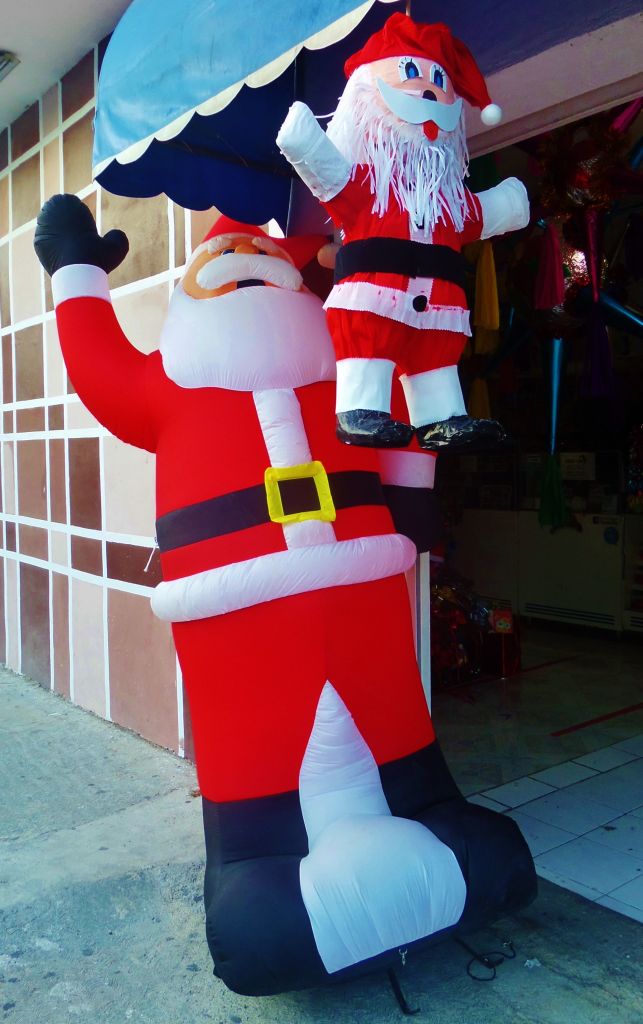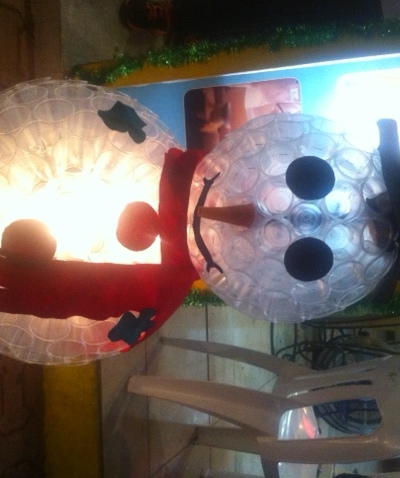 Our favorite place for Christmas decorations
If you are in Playa and want to get some local decorations check out our article on this cute little store to buy decorations.
Holiday ballet in Playa Del Carmen
Want to get in the spirit of the holidays? Every year Coppelia's Ballet puts on one or two public performances for the holidays at their school in the center of Playa. Usually it is the heart warming ballet "The Nut Cracker". Students of the ballet age 5-25 perform. The young children are very cute to watch. You can check their Facebook or contact them to see dates for performances. The cost is usually 100 pesos and goes to support the school and their sponsorship program for children who cannot afford classes.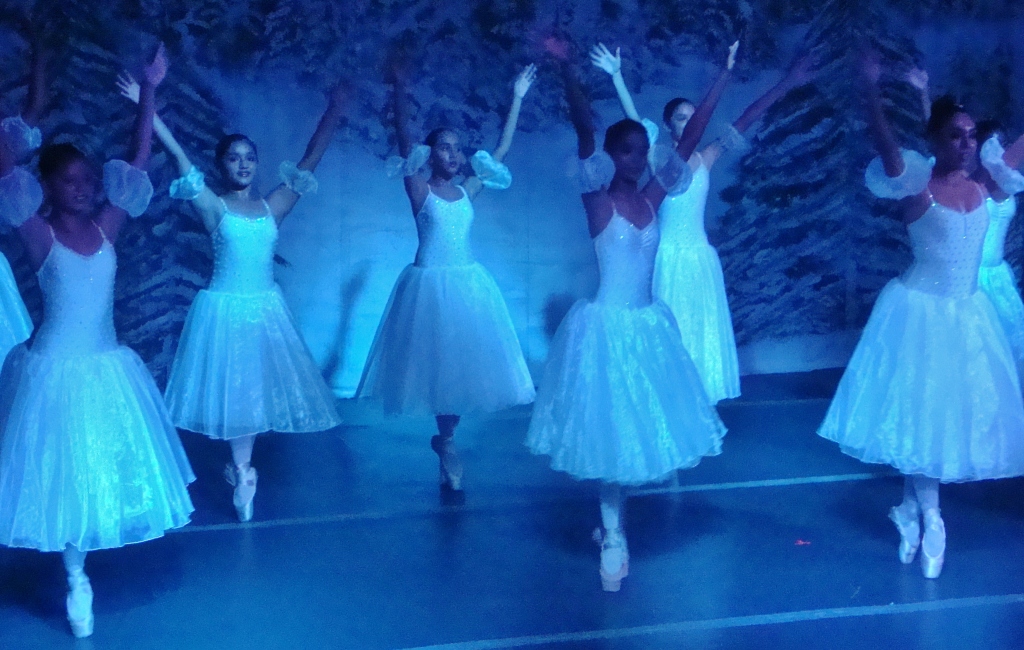 Christmas trees around Playa Del Carmen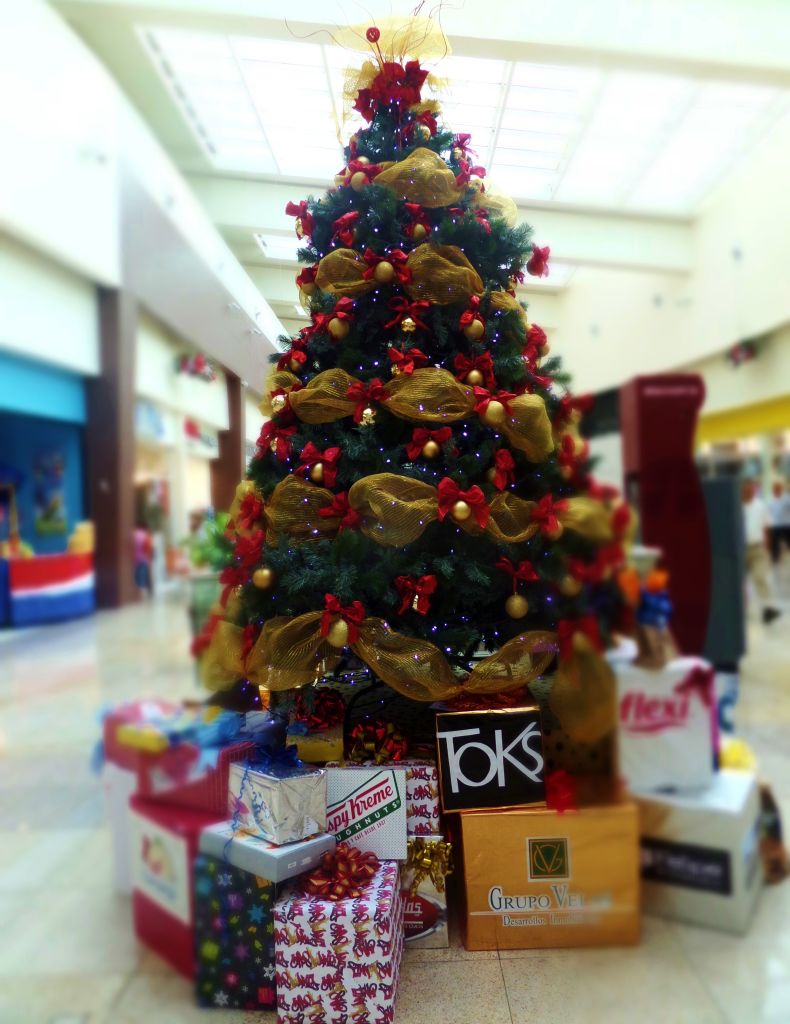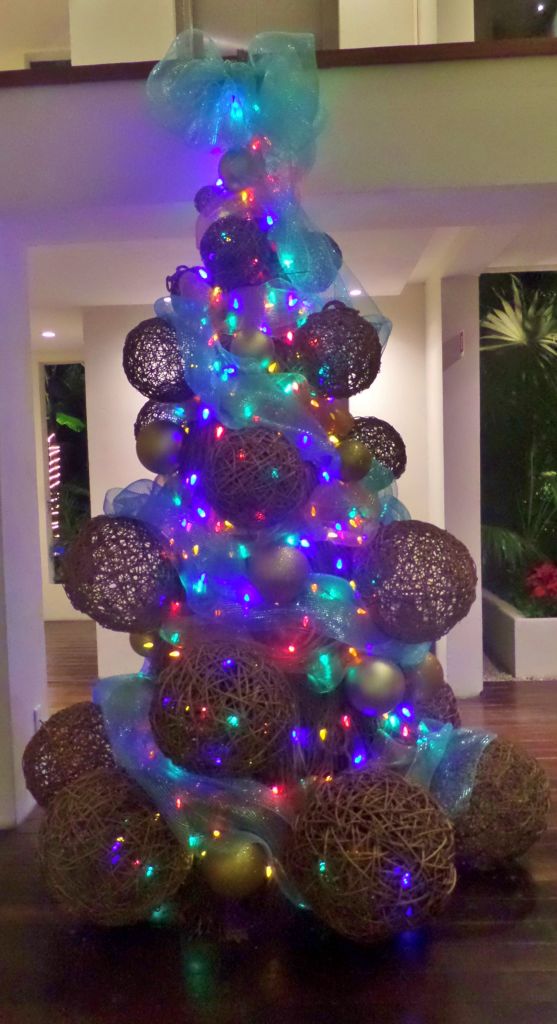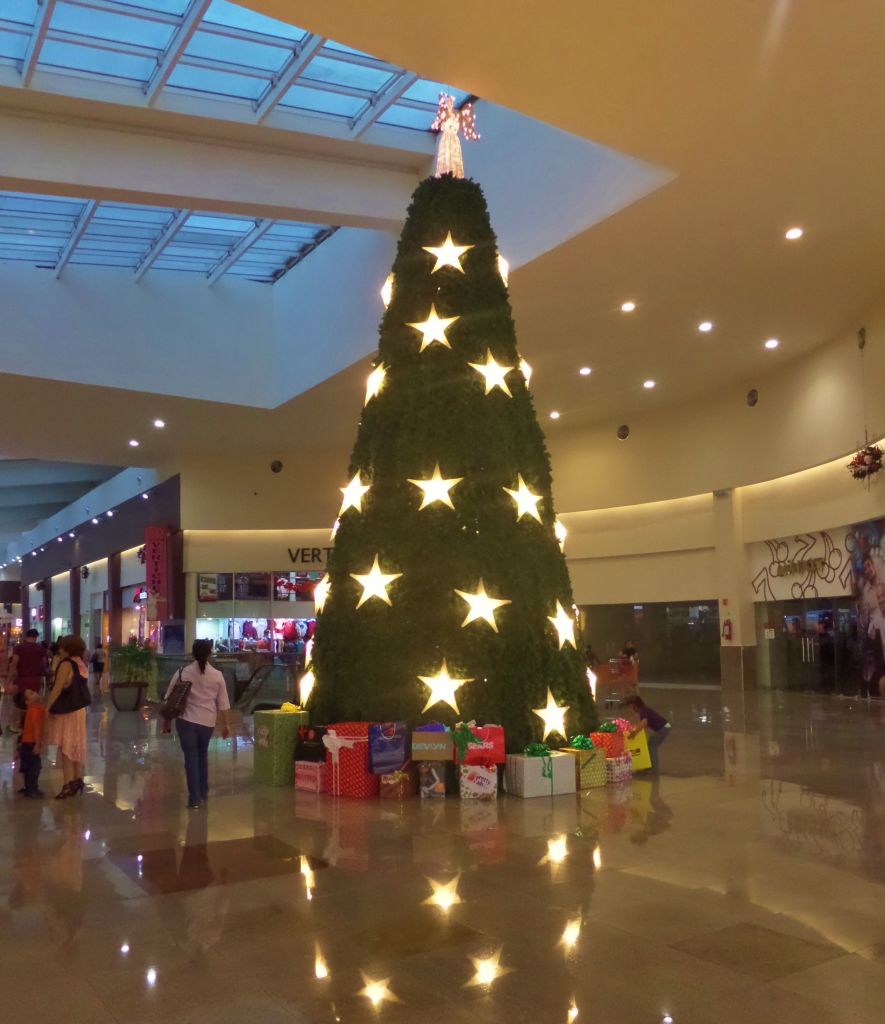 Christmas shopping around Playa Del Carmen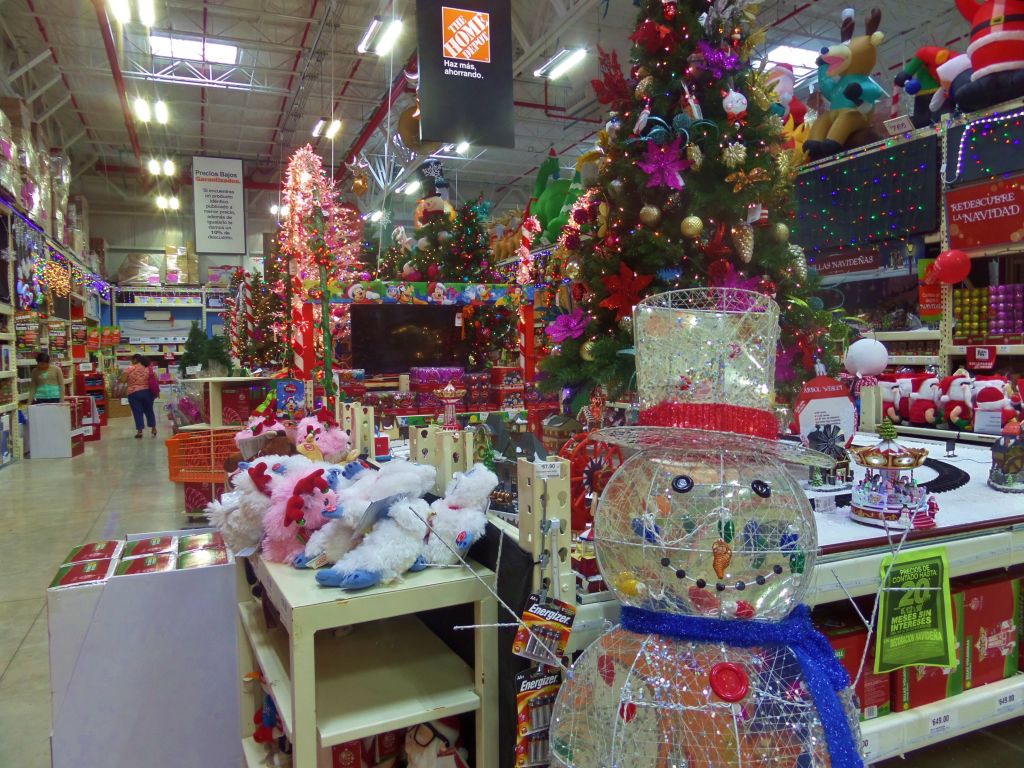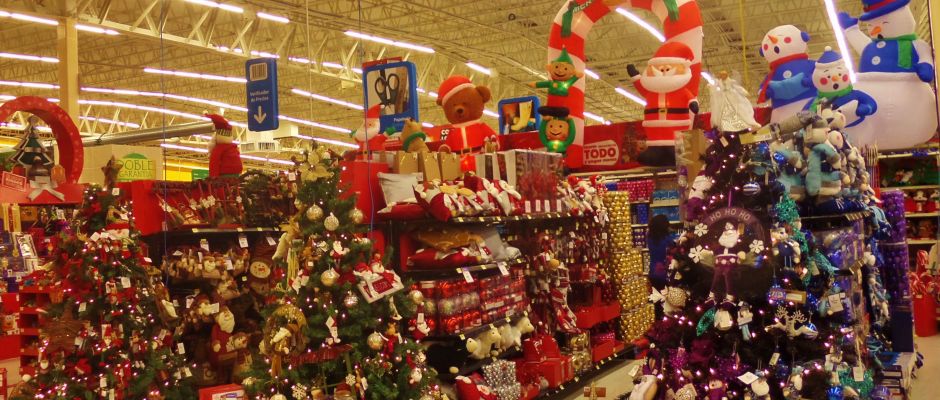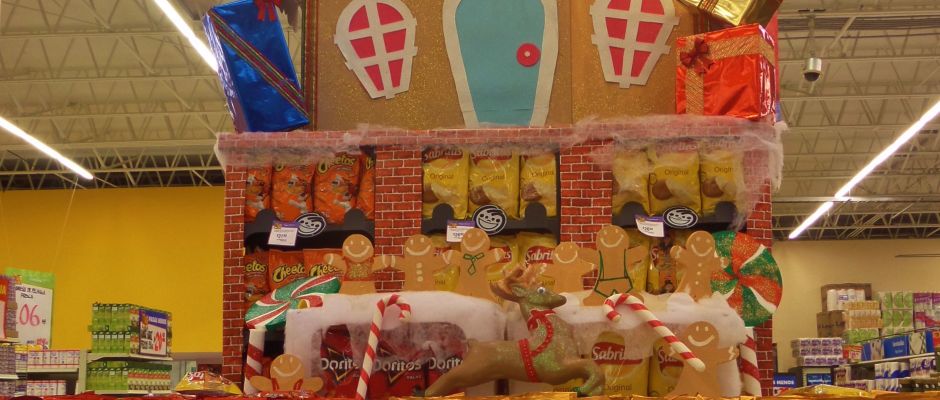 Houses Decorated for Christmas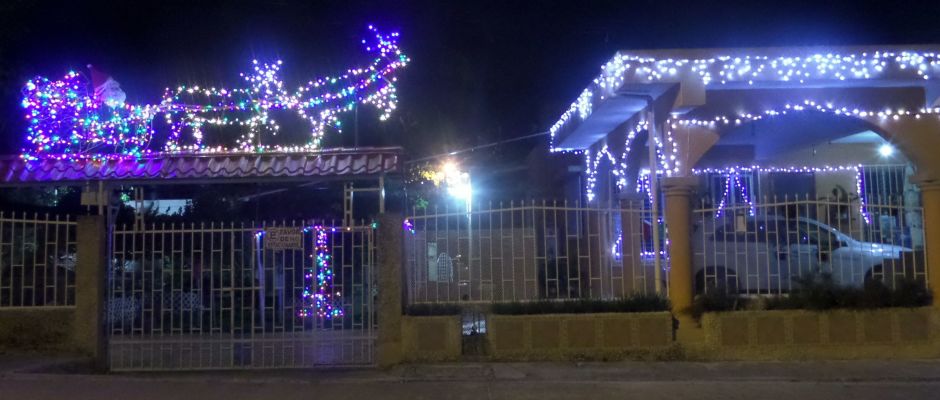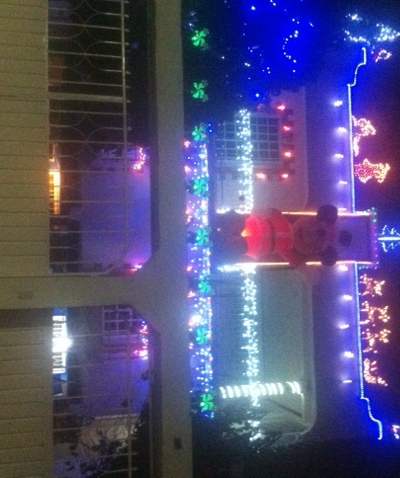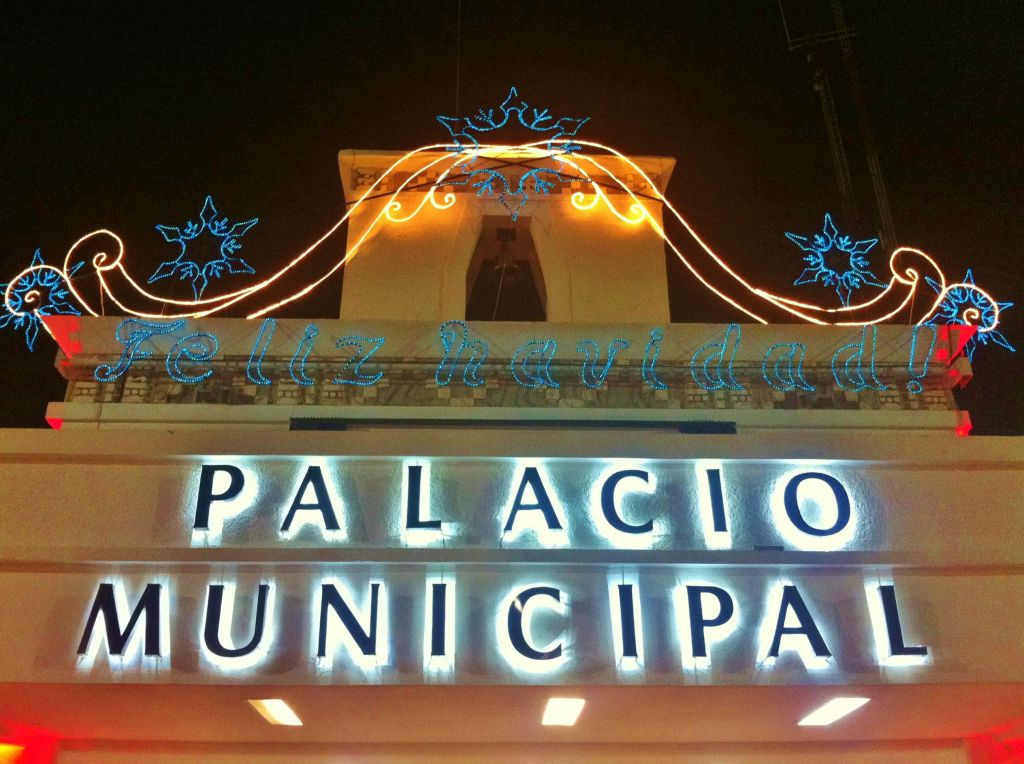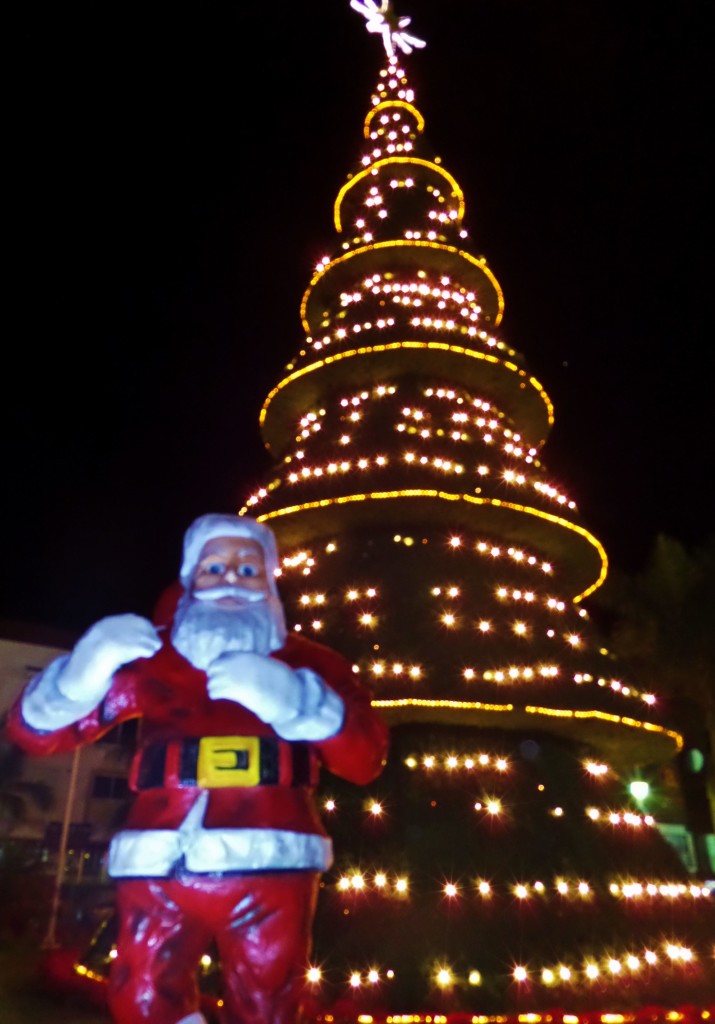 Decorations in the Park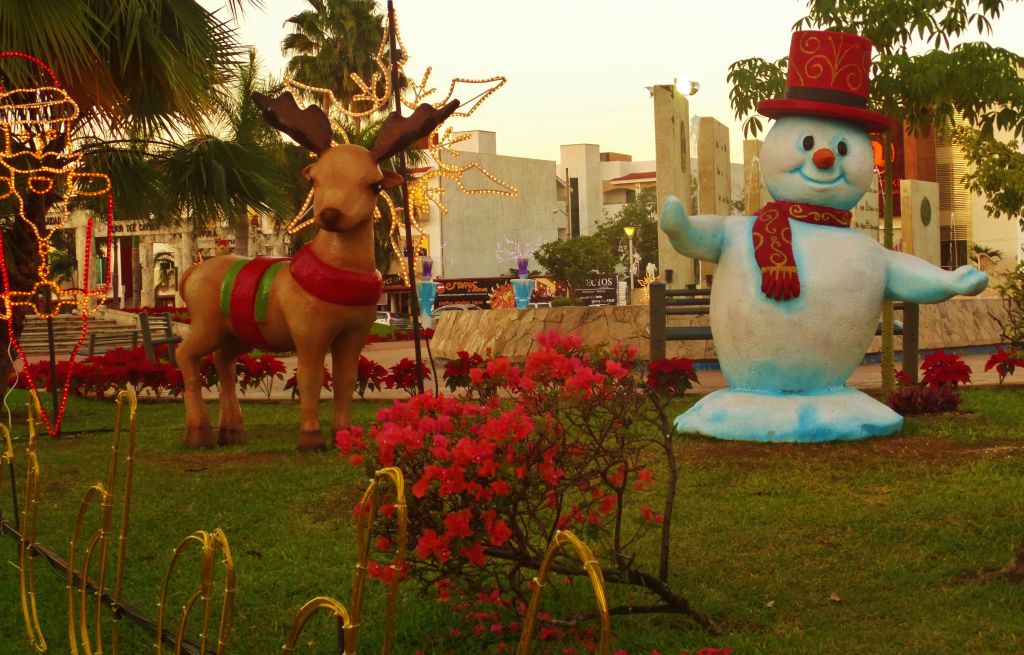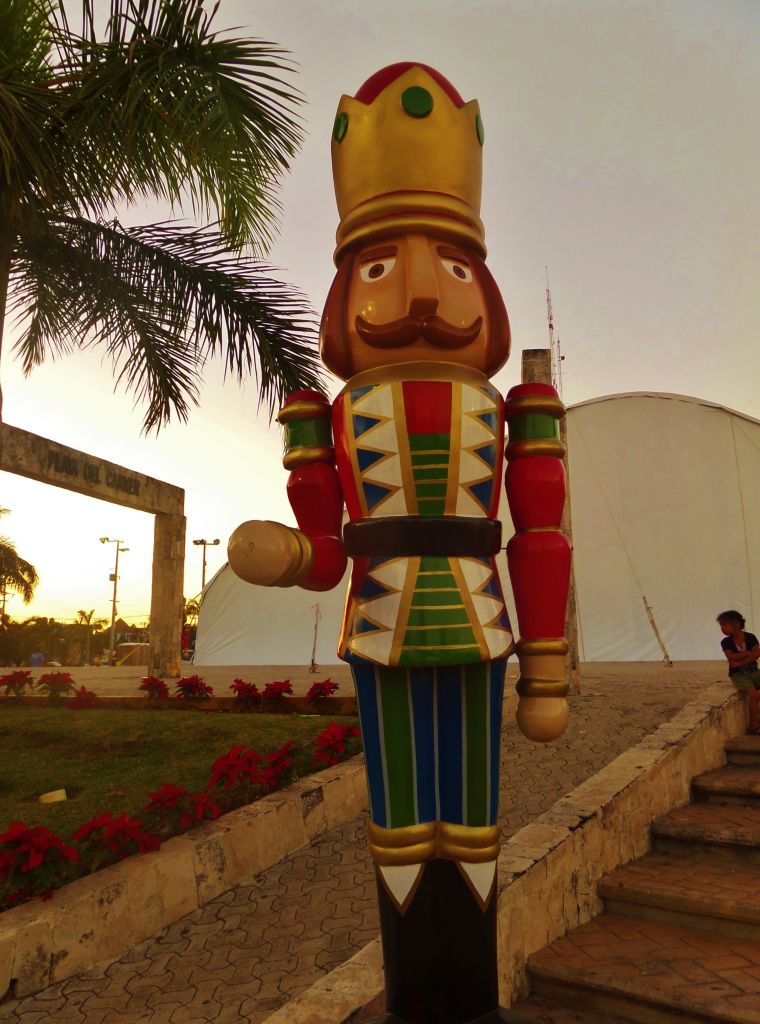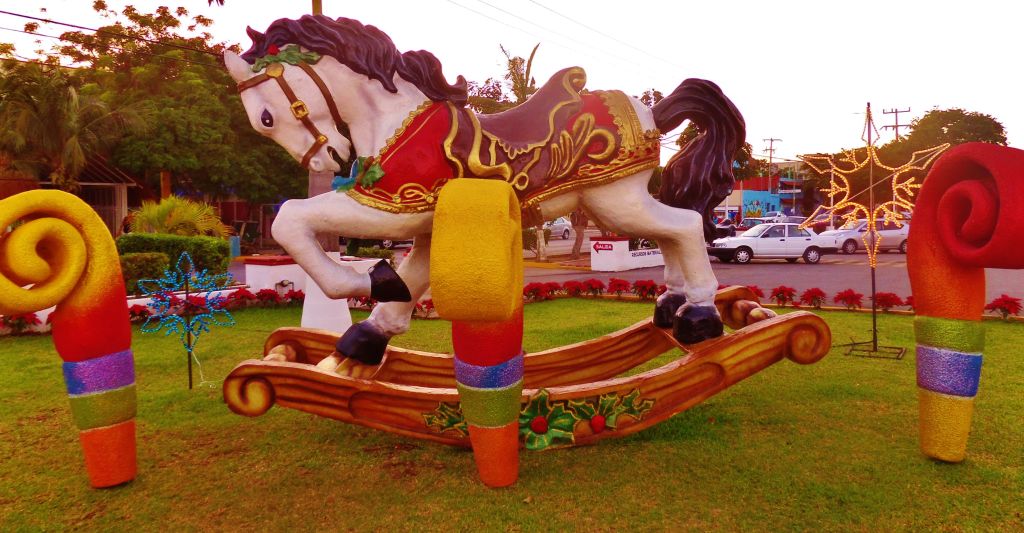 Quinta Avenida was also decorated with lights to the delight of shoppers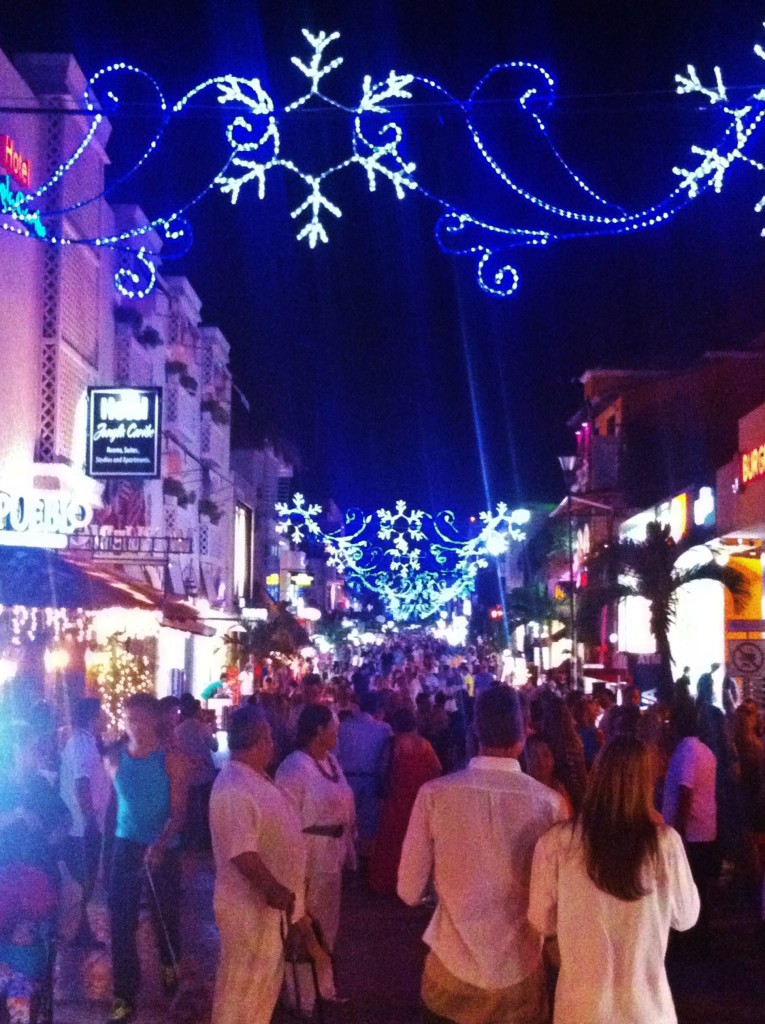 For about a month before Christmas things start to be decorated. Everyone starts shopping at Buen Fin weekend. The excitement grows and people have parties called posadas. Posada in Spanish means "Inn" or "place to stay", so these parties are traditionally called after the story of Jesus being born and his family asking if there is space in the Inn. There are also traditional foods like ponche, a drink made from dried fruits and spices, there is bread called rosca, which is like Mexican fruitcake, and many other local traditional foods and drinks. Gifts are exchanged on the 24th in Mexico and many people have a nice dinner on Christmas Eve. Restaurants on 5th Avenue are open and many people are extra merry while walking home after parties or a nice dinner with drinks. Fireworks and piñatas are used to celebrate at peoples homes. Resorts all have trees and decorations up for guest.
On Christmas Day you can find people going to the beach or taking a stroll on 5th Avenue. Children are out riding their new bikes and enjoying the day in the warm weather. A lot of restaurants are open on Christmas Day and about 25% of the stores are open in the morning on 5th Avenue. By the afternoon most stores on 5th Avenue start to open.
So don't worry if you are in Playa Del Carmen for the holidays, you can get the spirit and warm feeling in more then one way!
If you liked these photos you should check out our other galleries and for our best photos follow us on Instagram.
Do you have some special Christmas traditions you like in Playa Del Carmen? Let us know in the comment box below. We would love to hear from you.