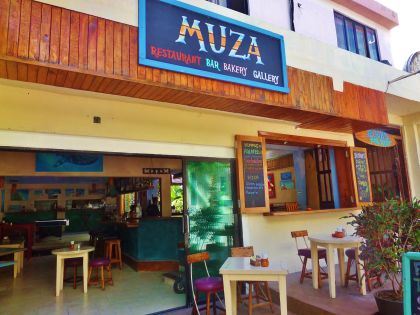 Muza Restaurant is tucked away on 8th Street between 5th Avenue and the beach. You can have a little more relaxed meal here then on 5th Avenue although right now there is a lot of construction on the street. We wanted to stop in and try them for breakfast since other people had mentioned them to us. We hear good things about their pizza and other menu items but we just tried breakfast for now.
You can find the special like the sign says "Breakfast combo" for 90 pesos or order off the menu. The prices are decent compared to other local places for breakfast and ones that are close to 5th Avenue. The one thing we did not like the small size of the juice for 30 pesos, that is a little high.
The quality of the food is good and you get friendly service.
So if you are looking for a breakfast option in Playa, here is another. It is good for couples of a small group since they have space.
After checking out this restaurant you might also like to read our Breakfast guide to Playa Del Carmen here to see all the great spots for early morning eating.
Hours
Open everyday
8:00am-12:00 midnight
Below are photos of the shakshooka breakfast item which is two eggs in Mediterranean salsa and the other item is the veggie omelet.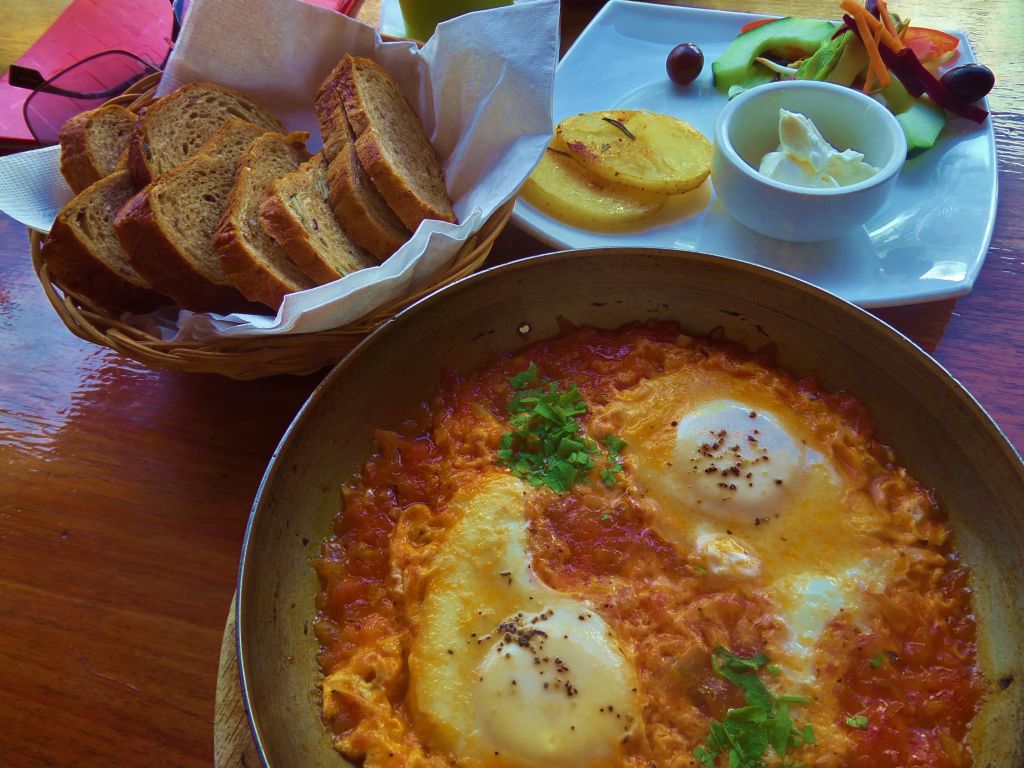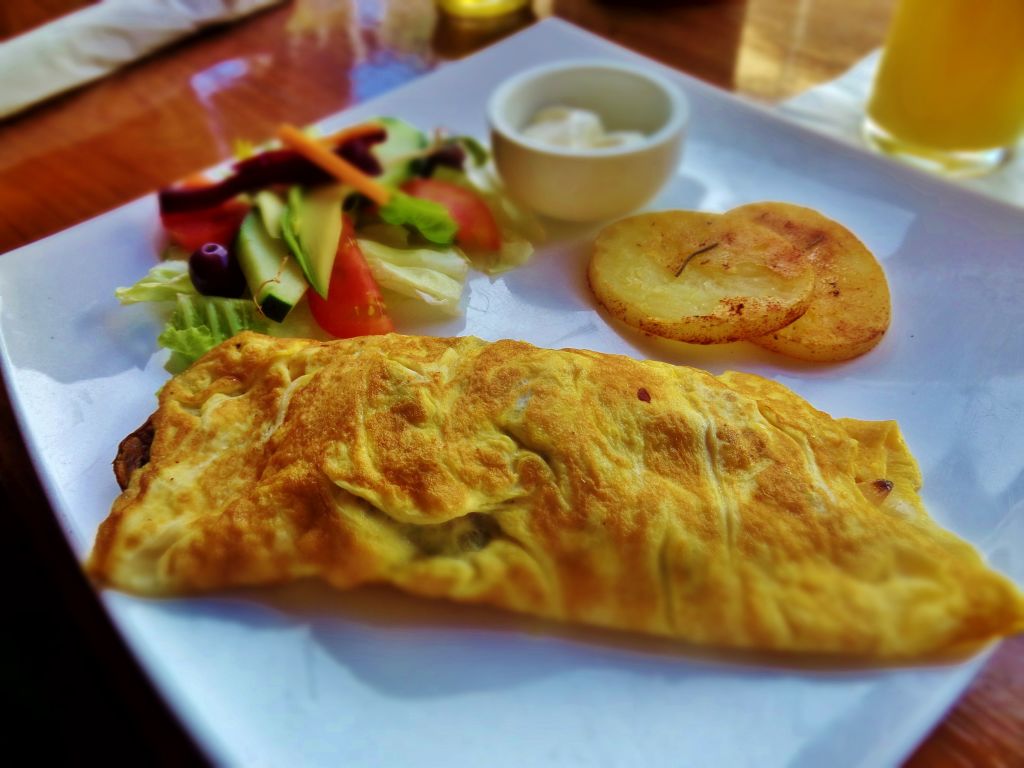 Have you been to this restaurant? What did you think? Let us know in the comment section below.
Location
Muza Restaurant is on 8th Street between 5th Avenue and the beach.