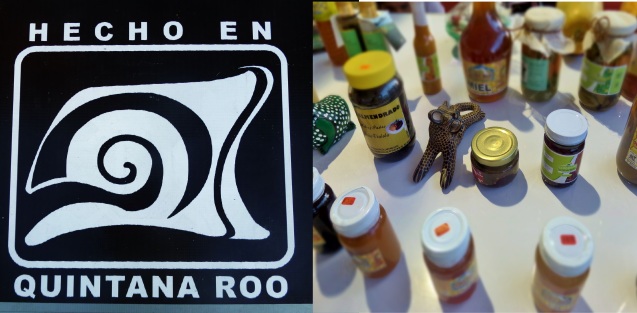 The" local made" movement has never been more popular in the world and this is catching on in Mexico. Of course everything used to be made locally but somehow people thought that it was better to make everything in a factory and ship things all over the world. Here are some products made in Quintana Roo, Mexico.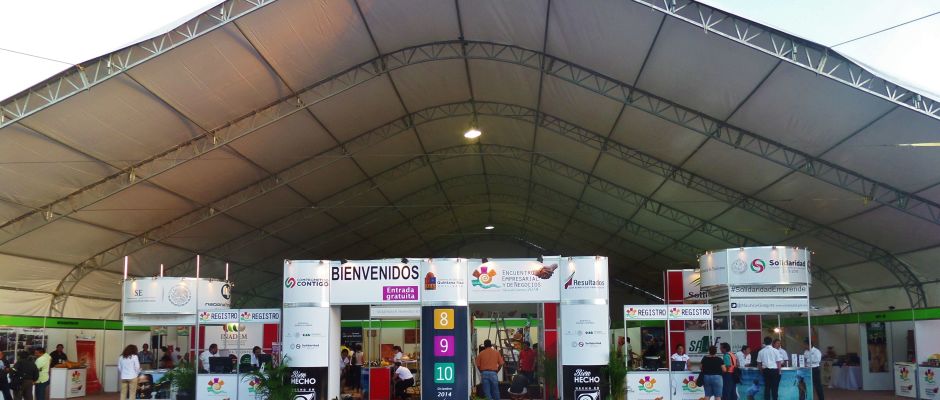 Products made in Quintana Roo
The Yucatan Peninsula has an amazing food and craft culture that is still alive and with a little fostering, the time honored traditions and flavors will not be lost. There are many artisans making really unique products here in our state of Quintana Roo and the adjoining states. A new label for products made in this state "Hecho in Quintana Roo" is now being used to identify products. There was recently an exposition of products from the state and a few products from the region. It is really great to see the unique taste and things made locally.
We are bringing you photos and products made in Quintana Roo and the area. We are including contact and website information when possible, so you can enjoy some of these products. When you get to know more about the merchants and makers you learn the unique history and craftsmanship. It certainly will make things taste even better and give you an appreciation of where things come from and the care from how it was made.
MAYAN OOK
Mayan  Ook is a company that designs woven products and works with local communities where weaving has been done for centuries. Not only do you get well made products but this affords local weavers to stay at home with children and work. You can see some of the women in the photo above. Some of the products include woven ankle bracelets with toe strap, baskets and purses. Contact: [email protected] and they are on Facebook: MAYAN OOK
Dona Pura salsas and jams made in Cancun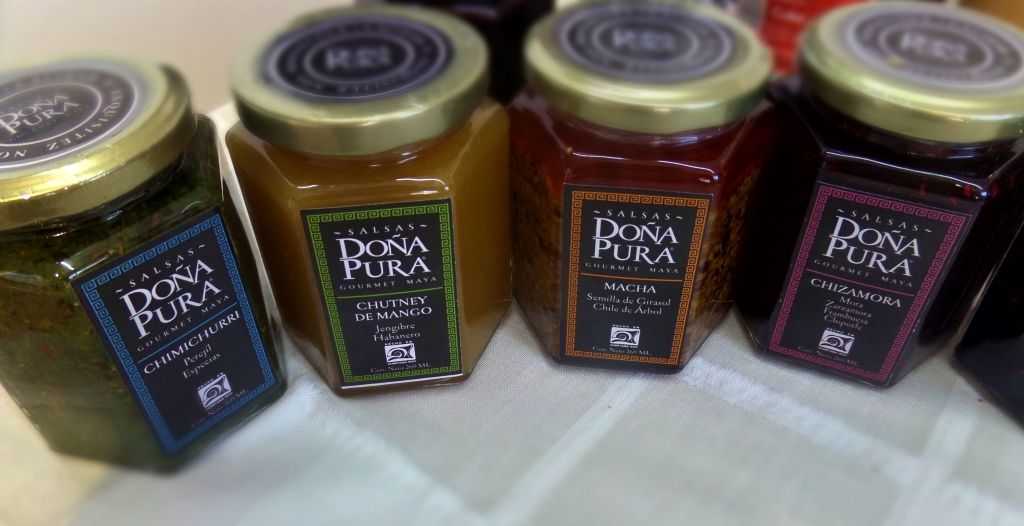 If there is one first prize award for taste then Dona Pura would win! Dona Pura is a jam and salsa company based in Cancun. They put a spin on flavors and have good combinations. Their chimichurri is very fresh tasting and even though there are a lot of Argentinians here in Playa who have restaurants with chimichurri sauce, Dona Pura's is one to be tried! Our favorite product of theirs is the Chizamora jam. It is a taste you often do not get in Mexico. It has blueberries, blackberries, raspberries and a splash of chile chipotle. Wow! so good!
Two place you can buy their products in Playa Del Carmen is  La Europea liquor store and Bio Organicos Store on 26th Street.  Contact: www.salsasgourmet.com  Facebook: facebook.com/salsasdp
The Carmen Beer Company
This beer company built a brewery right here in Playa Del Carmen. You can see a video tour and explanation of how they made beer here in our article.  You can tour the Carmen Beer Company or visit their bar at the Xaman Ha Plaza on the south end of Playa Del Carmen. For more information see the article above.
You can also find this beer in several restaurants and bars right here in Playa Del Carmen.
The Independent Brewing Company
The Independent Brewing Company right here in Playa Del Carmen is famous for it's Akumal beers.
Contact: http://www.cervezaakumal.mx
Ch'arki Jerky beef jerky
This is a local made beef jerky company right here in Playa Del Camren. Ch'arki Jerky makes several different versions of their products. You can read more about this beef jerky make in Mexico here in our article.  You can find this product sold around Playa Del Carmen.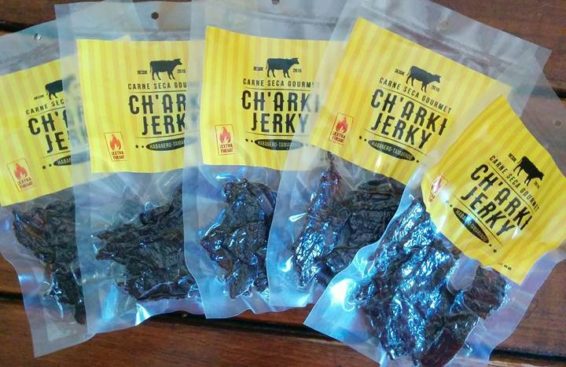 Other notable products made in Quintana Roo
Salsas, honey and honey candy, agave syrup, tropical hardwood furniture and household items, jewelry, sunscreen, Rompope liquor, fruit jams and jellies, spices and paste for cooking, dried fruits, horchata, nut butters, tortillas and everything imaginable made from corn, and stevia are all products made in this area.
We hope you enjoy taking some of these things back home with you on from your vacation or enjoying them here if you are a resident. Each time you buy local products you help communities here and local artisans. You can also benefit knowing that many local products are not made with a lot of preservatives and can be organic.