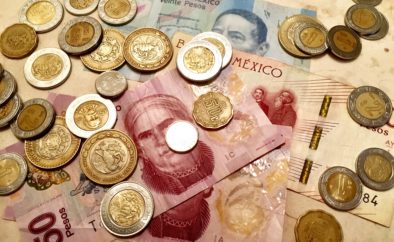 Tipping in Playa Del Carmen Guide
What are tipping in Playa Del Carmen standards? What will classify you as a generous tipper and what will make people think you stiffed them? There are some cultural differences and unique situations in Mexico for tipping that you should be aware of. We break it down by places and situations you will find yourself in.
What is normal for tipping in a restaurant in Playa Del Carmen?
For Americans it is standard to tip at restaurants and in the past decade the amount has been increasing toward 20%. For Europeans it is not as common to tip in restaurants. So what is normal for Mexicans? Tipping in restaurants falls into three main categories.
Tipping at a roadside restaurant or taco stand
For basic restaurants where most of the food is around 100 pesos and service is casual, there is no tip expected. They might have a tip jar on the counter and you can put something in if you like.
Places like this include where you order at a counter. El Fogon (a famous taco restaurant in Playa Del Carmen) for example has table waiters. This would fall into the next category.
Tipping at a mid range restaurant in Mexico
For most restaurant that are not gourmet or upper end it is standard to give  between 10 and 15% tip with 10% being more normal.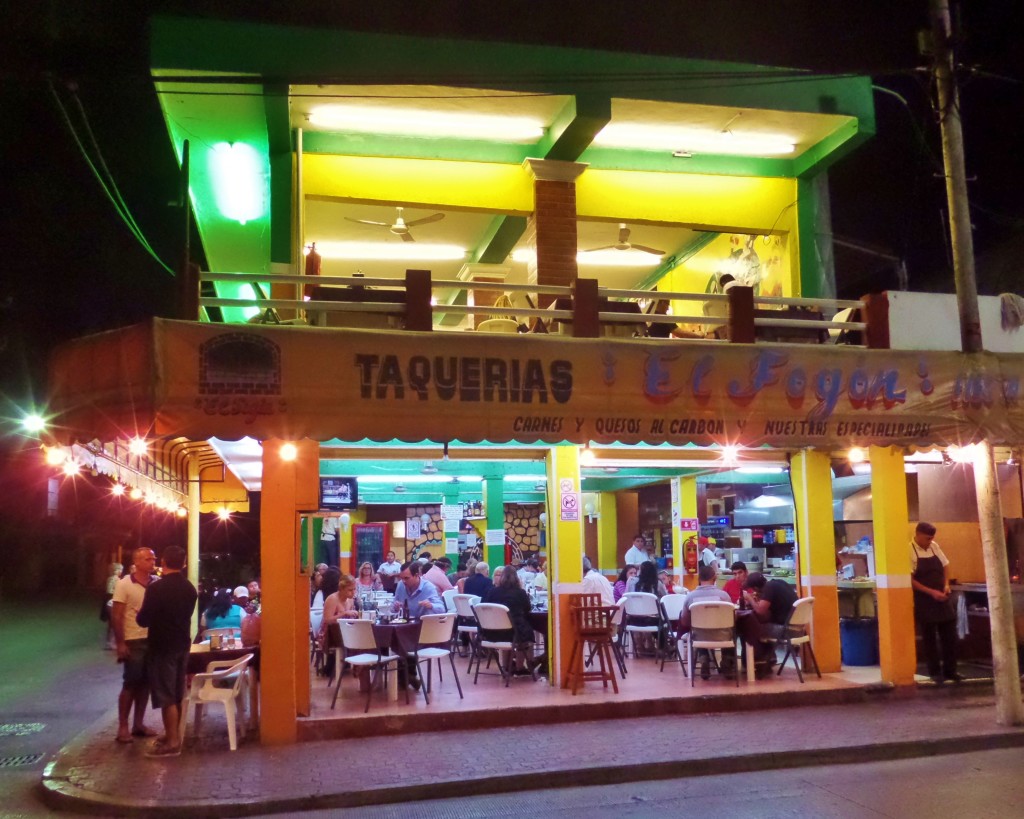 Upper end restaurants
At nicer restaurants tipping is usually 15%. A 20% tip is not heard of much by people living in or experience with being in Mexico. The trend is going from 15% and moving up lately but still you should not feel cheap by leaving a 15% tip.
Rules for tipping in Mexico
The prices on menus in Mexico are the complete price. No taxes can be added and no tips can be added on the bill. Sometimes restaurants slip this in to unknowing tourist. (We go into detail about this in our dangers and safety article for not overpaying at restaurants.)  The first thing to check when you get your bill is look at the total and make sure that the tip was not included. They might suggest a certain percentage and have a chart for you, but this is only a suggestion.
Do you tip taxi drivers in  Playa Del Carmen?
Taxis are a love hate relationship in Playa Del Carmen. There are no taxi meters but there is a rate sheet of prices for trips between zones. Very often they charge more then what it should be. Taxis however do need to be used at times because it does rain and public transportation is slow. See our complete guide to taking taxis in Playa Del Carmen here.
Normally you do not tip taxi drivers. Most trips are between 25 and 50 pesos so even a 5 pesos tip would be a higher percentage tip. You might feel inclined to give a tip to a driver that gives courteous service and charges you the correct price.
If you have bags that the driver helps with, he might include it in the price but if not, it is good to tip 5 pesos or more depending on how many bags and how difficult they are.
You might have to tip a taxi driver if they do not have change or say they do not have change. Tip: Try to have small change when taking a taxi. This way you can pay the fare and tip only if you want to.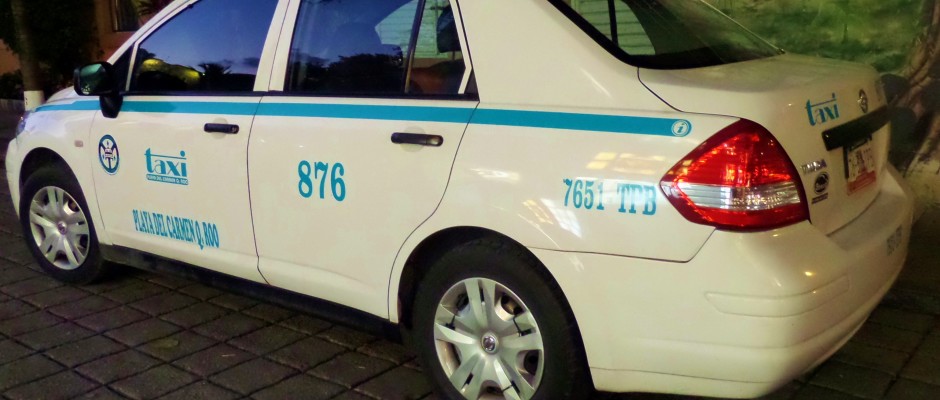 Tipping hotels employees
Here are three main areas where you might run into a tipping situation on vacation.
Housekeeping. Most midrange to upper range hotels might provide an envelope in your room for tips for the housekeeping staff. It is not that traditional in Mexico to leave tips but in tourist areas this does happen. Most basic hotels and lower midrange hotels you should not worry about it unless, you have good contact with housekeeping or you ask for special services. It will also depend if you stay for an extended time period. For upper end hotels it is nice to give something to the staff especially if you have contact with them. A tip of 20-50 pesos a day or a lump sum at the end of your stay. (See our article on the secret life of the Mexican worker).
Bellhop. If you are staying in a medium size hotel and mid range to upper range hotel and you have help with your bag you should tip. It depends on how much the bellhop settles you into your room. If they turn on the air conditioner, open the curtains and give you a tour plus helped with your bags you might give 50 pesos. If they just deliver bags then 20 pesos is good.
Wait staff at all inclusive hotels. This one can confuse people because often when you book it will say all services and gratuities are included. Most of the time when you dine at an all inclusive you will have a waiter bring you drinks or more to your table. Most people do not tip. It is standard that the pay from the hotel covers them. Where it is good to tip is if you have a regular waitperson or special service. Tips are always appreciated by staff because many make $25 USD a day. As we mention in our article about Mexican workers, people generally give very warm and genuine service to guest here. They will not just do it for the tips. When you have a connection with someone it is always nice to give a small thank you in the form of a tip.
Do you tip for laundry service?
Laundry mats where you drop off clothes are common in Mexico. It is affordable and easy. Often people choose this method over doing it themselves. This service is about 100-200 pesos a week depending on how many kilos of clothes you drop off. See our guide to doing laundry in Playa Del Carmen here.
Often you will see a tip jar on the counter. So do people tip here? Most people round off what they owe. So if you pay 97 pesos for your laundry you might just leave the 100 peso bill. Every once in a while you might want to leave a proper tip of 20 pesos or bring a treat or drink to the people doing your laundry. This will be appreciated and it often can get you a bigger smile when you come again. It also can get you express service when you are in a bind and need something washed faster.
Grocery store baggers and tipping
Tipping at a grocery store might be something unheard of in other countries but typical in Mexico. When you check out in most grocery stores there is someone bagging for you. Often this is an older person. These people are doing this for extra money or supplemental income. It is standard to tip them for their service.
Tipping depends on how much you buy at the store. If you have a couple of bags you can give 2 or 3 pesos. If you have done a lot of shopping then you can give 5 or 6 pesos.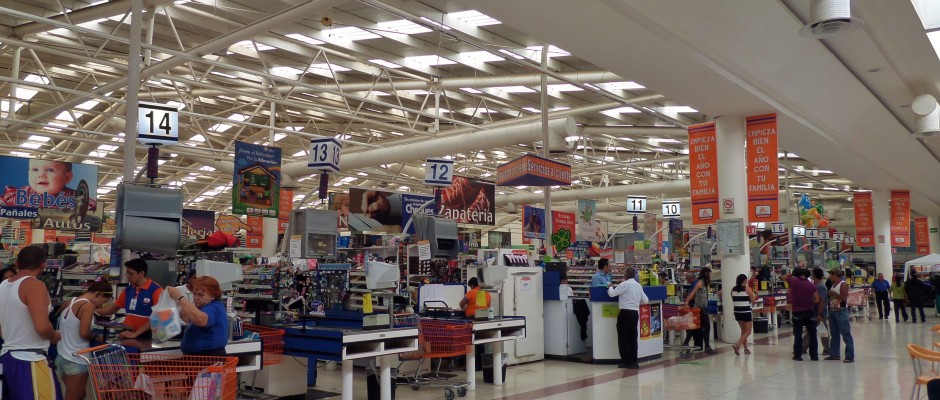 Mandatory tipping for employees in Mexico
If you have a business in Mexico or household help there is a labor law that effects "tipping" at the end of the year. It is called "aguinaldo". Think of this as a year end bonus. It is required on or before December 20th and in cash. The aguinaldo cannot be a gift of some sort.
It can be a little complicated to calculate for those that have employed  part of the year of hire people in the home. Here is a link to calculate the Aguinaldo.
Many do "tip" more toward this or make a separate tip to employees. The overall year bonus is small compared to how hard most people work.
We hope this tipping guide has helped you get to know some of the standard practices in Mexico. Let us know if you have an d questions or comments below.