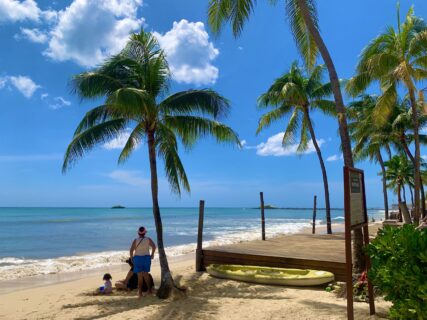 Changes in Playa Del Carmen
From time to time, we like to update you on changes in Playa Del Carmen. If you only coming to Playa once a year, you will surely notice a lot of changes. Playa Del Carmen is always on the move. Here are just some of the resent things we have noticed that have changed.
It is low season, and the beaches look good
Late summer is always a low season for us here in the Riviera Maya. Many families up north are starting school and are finished with vacations. Then other people are waiting for cooler months to come enjoy the beaches. This year, Europe opened more to tourism, and this has had some impact on the tourism numbers for Playa. For those interested in traveling now, you can find local hotels at 30% off prices. Restaurants keep the prices the same, but you can enjoy some price discounts for hotels and enjoy more space since there are less people visiting now.
The beaches are also in good shape now. As we have noticed over time, when there is a tropical storm or hurricane in the Caribbean, we often have really nice beach conditions afterward. For a while just after Hurricane Ian, we had glass like conditions on the ocean. As you can see from the photo above, we have near nothing for seaweed.
Two popular hotels gone
For many readers that have been visiting Playa Del Carmen for some time, you will no doubt have heard of Bric Hotel and Hotel Club Yebo.
The Bric Hotel gave affordable rooms in the center of Playa on 28th street. Below you can see the lot cleared. This will become a condo building.
Hotel Club Yebo was in Playa for years and was a popular hotel with divers. It was on 1st. Avenue close to 14th street. This lot will also become condos.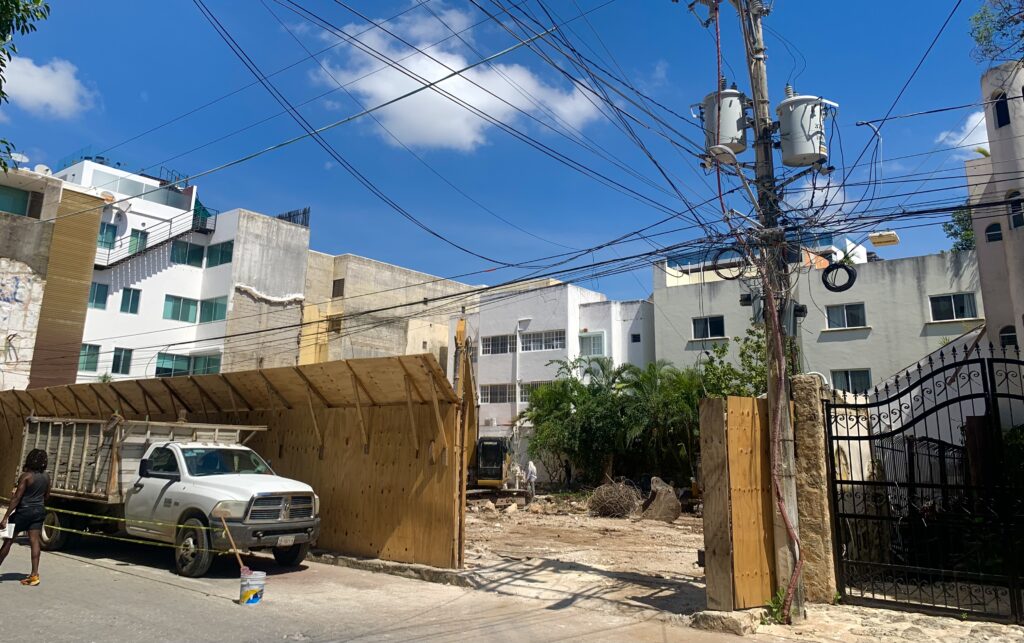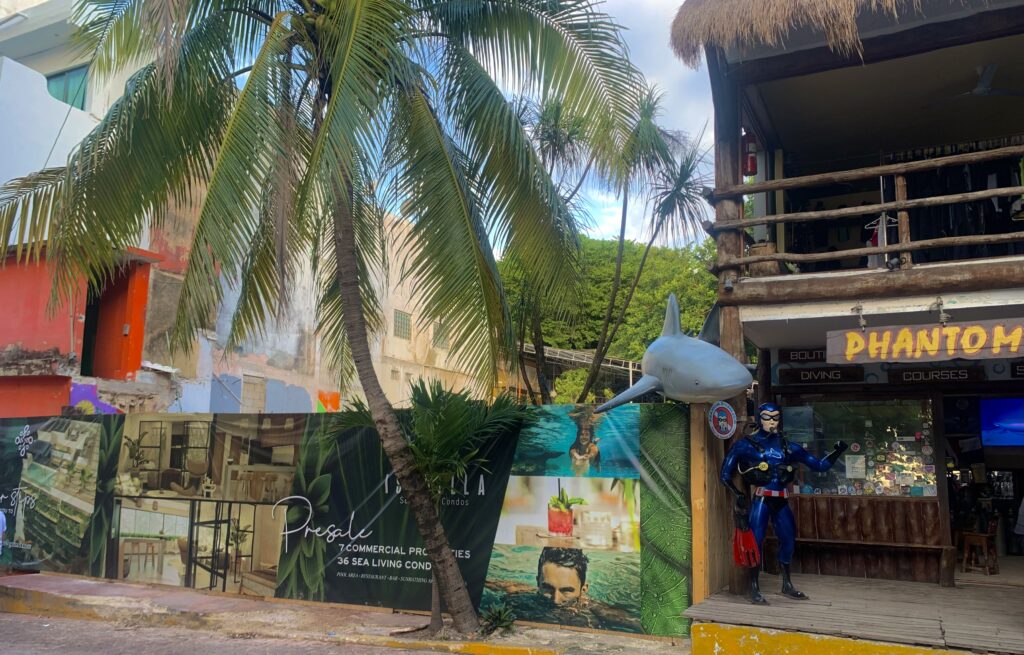 Kool Beach Club is gone…but for good?
Kool Beach club is probably the second most famous beach club in Playa Del Carmen. After an unfortunate explosion in the kitchen at Kool Beach Club earlier this year, now something big is about to happen. The buildings have been leveled and it is said a hotel will be built in its place. For sure there will be some beach club there and a new building for the waterfront.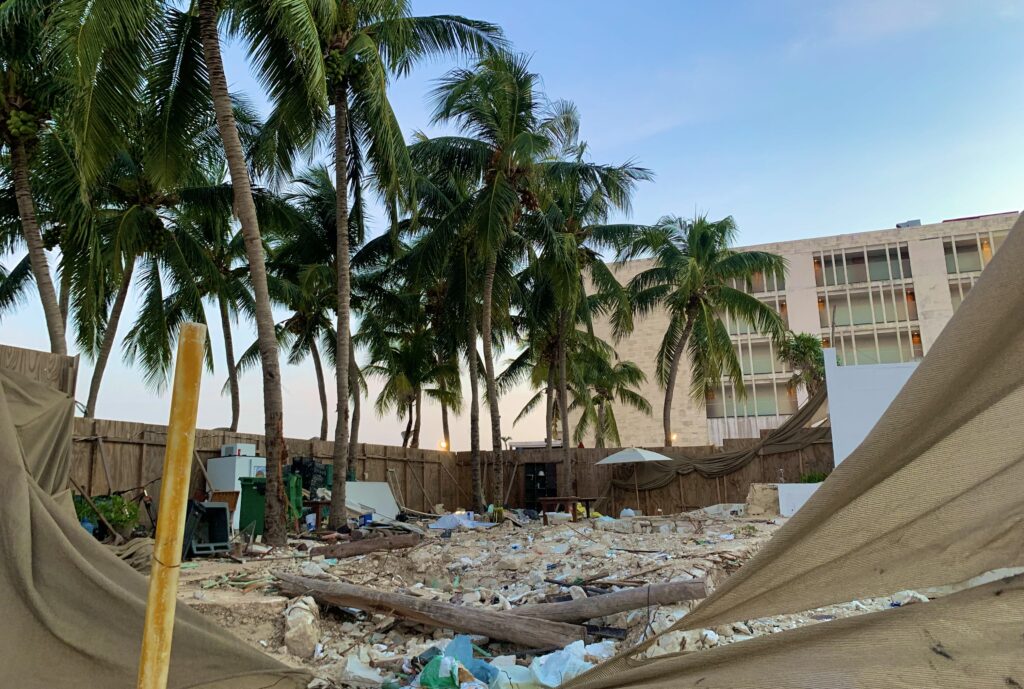 New grocery stores including Chedraui Select
Many of you have been waiting for the opening of the new Chedraui Select grocery store on 10th Avenue and 34th Street. Well, it is finally open! For those of you who do not know what a Chedraui Select store is, it is a grocery store but with upscale products and experience. For years there has been a Chedraui Select in Cancun in the Hotel Zone. It was the envy of many from Playa. The area of this Chedraui Select is great because it is close to many new condos and more north for those living on the north end of Playa.
In other news, the third Walmart store is opening in Playa Del Carmen. This time near the northwest part of Playa on the Avenida Arco Vial. This will not affect many tourists or locals unless you live in the area. But it does show that Playa is still growing and expanding.
Finally, something happening with the old Santanera Club building
For those that were avid club goers in the early 2000's you will remember Santanera Club. This was one of the best clubs Playa Del Carmen had but closed. The building has been occupied on the first floor for years at 5th Avenue and 10th Street. The upper floors however have stayed empty. The top floors is where the club used to be.
Now plywood walls surround the building and the lower-level stores have been moved out. Let's see what happens with the visible corner on 5th Avenue.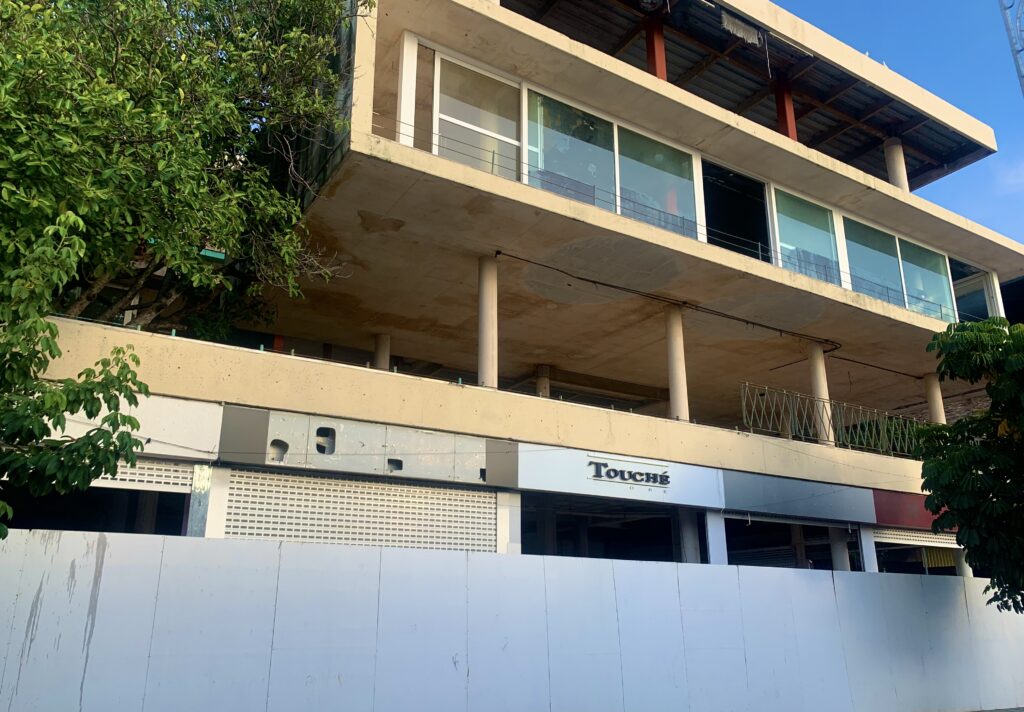 Thanks for reading our list of updates from Playa Del Carmen. We hope to see you soon.