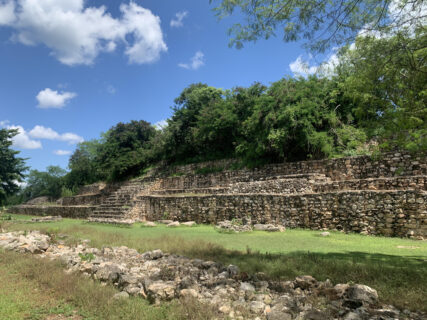 Aké Mayan Ruins
Aké ruins is a second tier set of ruins, meaning it is not one of the big ones, but it is very good to visit and well worth it. The benefit of some of the lesser visited ruins is the experience of being there with not many other people and also exploring a less explored part of the peninsula. In addition to the lesser-known factor, Aké ruins have a different construction then we have seen at other ruin sites.
A big thing you will notices at these ruins is the size of the stones used. One temple has large steps made from massive stones. At the top of the temple are columns. These also are made from large stones. It is a wonder how they built these temples just like some of the ancient wonders of the world.
Aké ruins sit about 35 minutes to the west of Izamal and about one hour east of Merida near the town of Tixkokob, Yucatan. These ruins are not visited by tour groups unless you find a private tour. So, in planning to visit here, we will give you detailed information so you can enjoy visiting this area and ruins.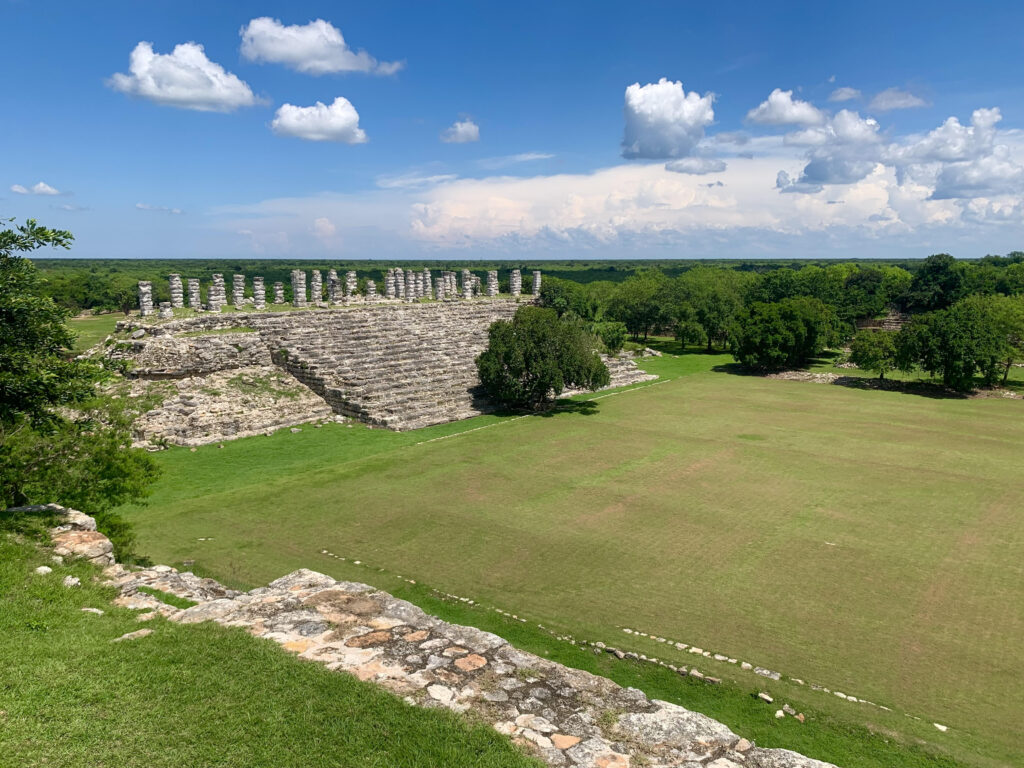 History of the Aké ruins
Aké ruins are from the early classical period (A.D. 250-550). There are some similarities in architecture in Izamal and the ruins of Ek Balam. In fact, there was a road that was built by the Maya to Izamal. Roads were very common ruining between settlements. The roadways were raised stone roads that would have been used to transport goods and armies. There is a partially restored road that originally went the 20 miles (34km) to Izamal. You can sort of see this on google satellite maps.
No stelai (upright stones carved inscriptions) were found at these ruins. Usually, a stela would help place dates and rulers, but this is not the case here. It is believed that these ruins fell under the rule of Izamal.
Detailed instructions on how to get to Aké ruins
Most people will be starting from Izamal or Merida and driving to the town of Tixkokob. From Tixkokob there is a small two-lane road to the ruins. Make sure you take your time driving this road since there are some potholes and speed bumps along the way. When you get to the end of this road, you will see the Hacienda Aké in front of you and a sign pointing to the right. Follow this road until the end and continue to the Mayan ruin in front of you. Park somewhere in this grassy area. Do not park in the Hacienda private parking area.
This area is not signed well. So, you will need to walk to your right when facing the ruins and walk toward the gates. Here you will find a small building with a person to charge the entrance fee.
How much is the entrance to Aké ruins?
It cost 65 pesos per person to enter. Be sure to bring small bills since change can be a problem. No guides are available.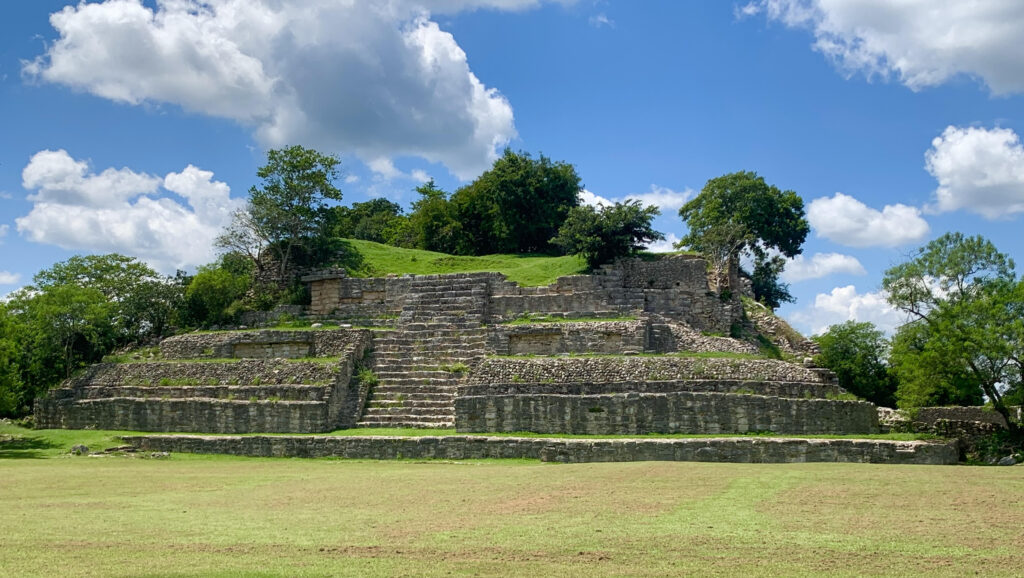 What is there to see in the area of Aké ruins?
Right next to the ruins you will find the 19th century Hacienda Aké. This hacienda is open for tours. Tours cost 350 pesos per person. Tours are available only in Spanish. The tour consists of the grounds, church, ruins on the grounds of the hacienda and a working henequen production factory.
If you are a group of 10 or more people, you can make a reservation ahead of time to eat at the hacienda. It is 150 pesos in addition to the 350 pesos tour price, so 500 per person. This is a good deal if you have a group. Meals are only available to groups of 10 or more people.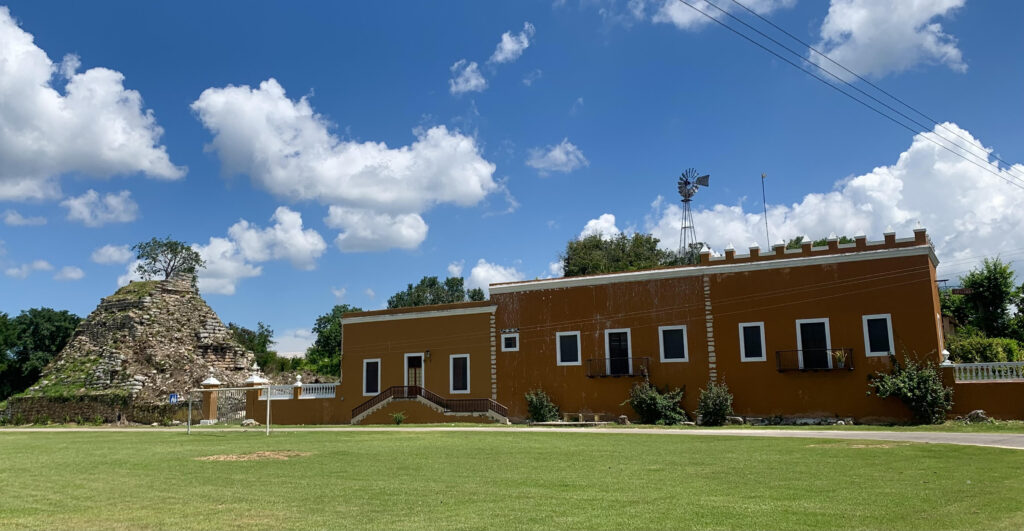 Tixkokob
The town of Tixkokob is the largest town close to the ruins. You can walk the main plaza where you will see the impressive city hall, colonial church with its large stained-glass window, and the market. This is also an area where you might get a bite to eat.
Conclusion
Thank you for reading our article on Aké Ruins. For more exploration of the area, be sure to check out our interactive map below. Each destination is color coded and has a link to a video or article.