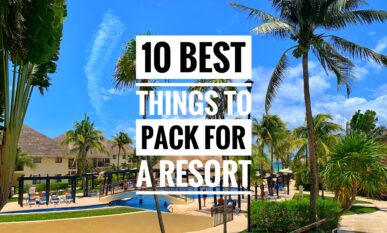 Top 10 Packing Tips From A Travel Expert
If you are coming to the Riviera Maya to a resort, you will want to bring just what you need to make your vacation perfect. Here are the top 10 best recommendations for what to pack from a local travel agent who is actually based here in the Riviera Maya, Mexico. Lori visits many of the resorts and stays at them so she is able to help her clients book the best trips possible for their needs. We have had Lori on our website for some time now as a resource for our readers so they can book and enjoy her expertise. At the end of this article is an email link for Lori if you are interested in booking a resort vacation in the Riviera Maya.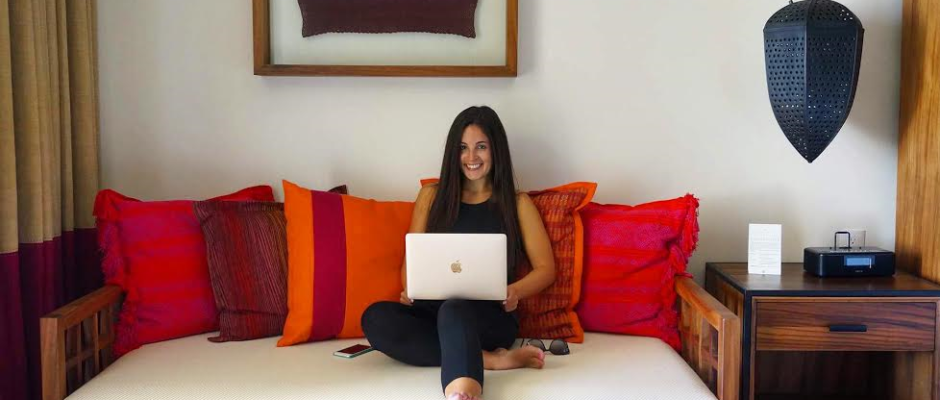 Here are Lori's top 10 things to make sure you bring to a resort in the Riviera Maya, Mexico
1. Bring your patience
This is important always, but especially during a pandemic. Things in Mexico are not operating as smoothly as they typically do. Occupancy is up and staffing is down. In Mexico they say "manana" which technically means tomorrow, but can also mean later, next week or even next month. Although it is not an island, we can still use the term "island life" to describe how slow some things move. Not everyone is in a rush and it takes some time to get used to the slower pace of things. Try to embrace it, not change it!
For a good insight to what life is like for workers at resorts, see this article.
2. Waterproof phone case
Most excursions and activities are water based. A lot of them have photographers who will take fabulous photos and sell them to you at a high price. Bringing your own waterproof phone case allows you to get some great photos of your experiences for free! There are often street sellers waiting for bus tours to sell waterproof covers, but these are not the best quality and it pays off to buy something you can use over and over with confidence.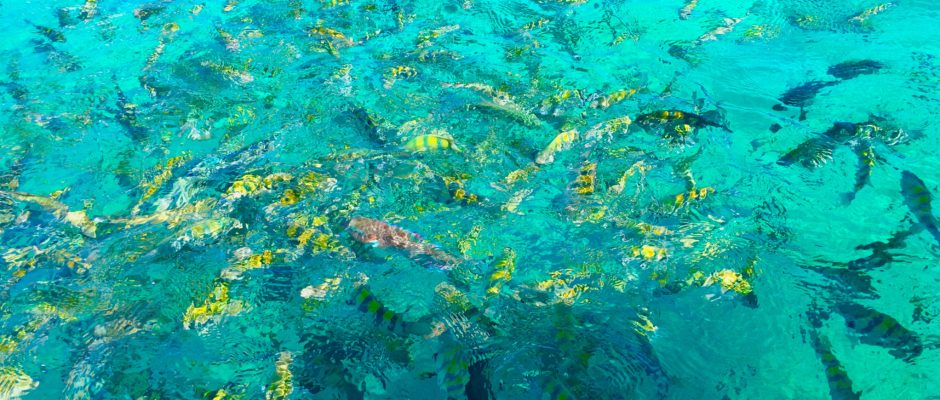 3. External phone charger
I always find my phone battery dies quicker in the heat! There are also some areas in or close to the Riviera Maya (for example: Tulum and Holbox Island) that do not have the best cell phone reception so the constant searching for signal drains the phone's battery easily. There is nothing worse than being in one of the most beautiful destinations in the world and having a dead phone!
Some tours are long fun filled days and can drain your battery. Chichen Itza, for example, is a long day of about 8-10 hours. Having a back up battery charger can be a life saver.
4. Cash in MXN (Mexican Pesos)
If you plan to leave your hotel or resort and go anywhere, eating out, do an excursion, etc. I highly recommend bringing cash in pesos. Pesos is the local currency and while USD is widely accepted, every place uses a different exchange rate, which may not be very favorable. Cash (especially in small bills) is very good to have to tip your resort staff as well.
Almost all of the time, getting Mexican Pesos in your home country before you leave will not give you the best exchange rate. You can exchange at the Cancun Airport upon arrival (but often you don't have a lot of time and you want to get to the resort)
To learn more about using pesos and USD, see our this article here.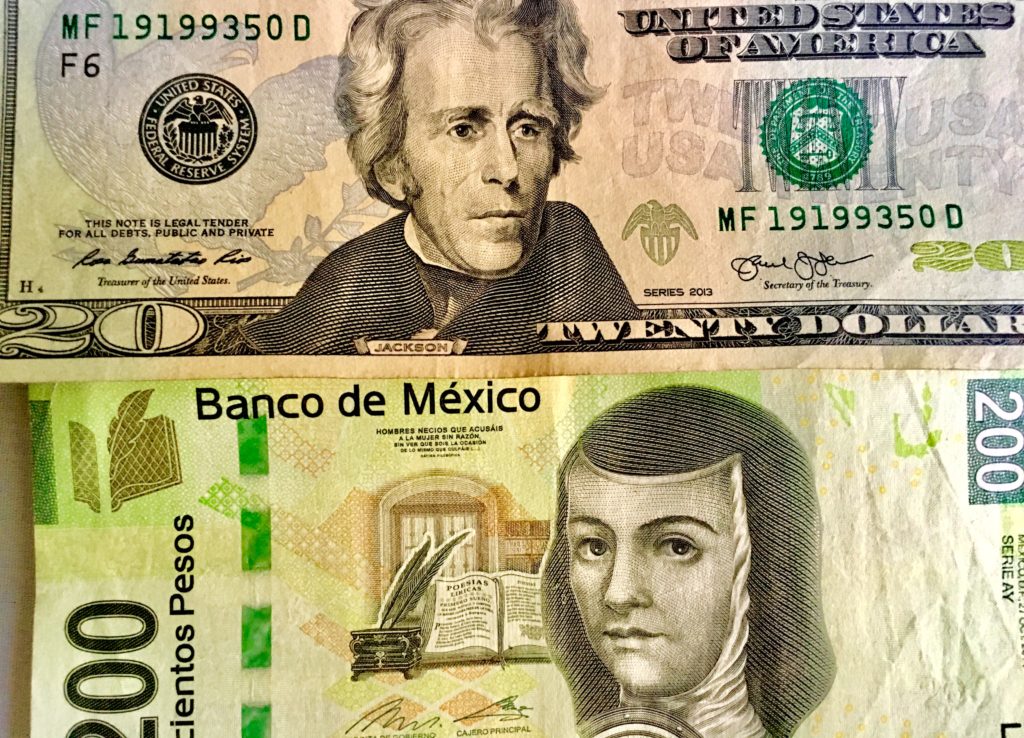 5. Water shoes
This destination from Costa Mujeres to Tulum is 93 miles of coastline. Some of the beaches are sandy and calm and some are rocky and rough. Water shoes are a great idea for the beaches that are not perfectly sandy at the bottom, as well as for all the water excursions. They are especially great for experiencing cenotes which have very rocky bottoms and sometimes entries.
Tip: For the parks of Xcaret like Xplor which has zip lines, sandals are not allowed on the sip lines. Water shoes are perfect for walking around with some protection for your feet. They also allow you to swim and get out without changing shoes. This is really good at Xel Ha Park.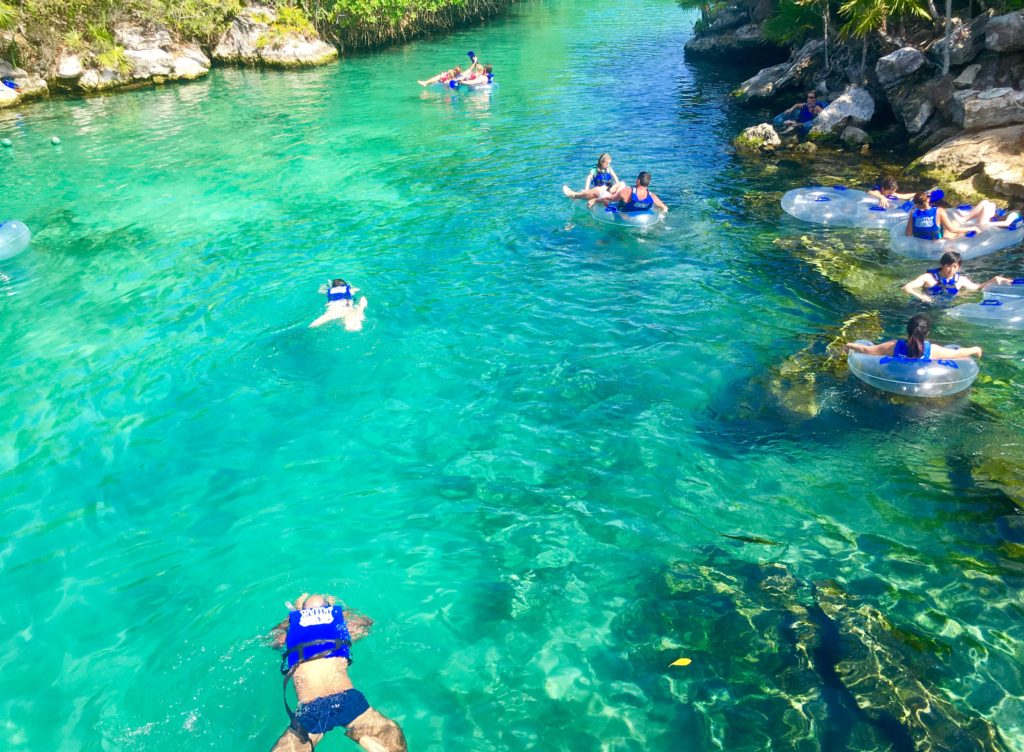 6. Pool floats
Most hotels and resorts do not provide pool floats. It's an easy thing to bring from home as they pack flat, and the resort staff will typically blow them up for you. They are sold in gift shops at an inflated price. Large floats are usually not allowed in pools, but you could bring something for the ocean as long as you can deflate it to take back to the room.
7. Resort appropriate dress
If you are staying at a resort, make sure you know their dress codes for dining, especially dinner. Some do require men to wear long pants and close toed shoes. I always recommend a light sweater for ladies as well as the AC can be quite cold! Most resorts re fairly casual, but you do want to maintain some standards.
8. Towel clips
Towel clips serve 2 purposes-they help keep your towel up on the chair on windy days and they help reserve your chair at your hotel or resort. Please do not reserve your chair at 8am and then leave until noon (no one likes a chair hog!), but if you do need to step away, towel clips will show that those seats are in fact taken. It can also help you find your chair since everyone will have the same towels.
9. Insulated cup
The Riviera Maya is very warm year-round and the sun is almost always shining. An insulated cup will keep your drink frozen or at least cold, so you don't need to get as many refills (especially important if you are not at an all inclusive resort!). Plus, most glasses drip with condensation, so an insulated cup helps with this.
10. Reef safe sunscreen
Help protect the fragile eco-system in the Riviera Maya! If you do need to wear sunscreen, please make sure it's reef safe (aka. biodegradable) and bring extra as it is expensive at hotels and resorts. Even when going off the resort property to cenotes and the parks of Xcaret, you are required to use this type of sun cream.
Note: Some cenotes ask for people not to wear any cream to protect the water quality. So, make sure to wait until after you arrive to see if permitted.
Did you forget to pack something? Or need something special for your vacation?
Regardless of how well you pack, sometimes you miss something or want something for your vacation while at a resort. There is a great service that can shop, deliver and find whatever you need. They will deliver to all resorts, hotels and Airbnb's in the Riviera Maya. Some people want a certain brand of beer, a GOPRO camera part or just some things for the stay. Check out this very well recommended delivery service here.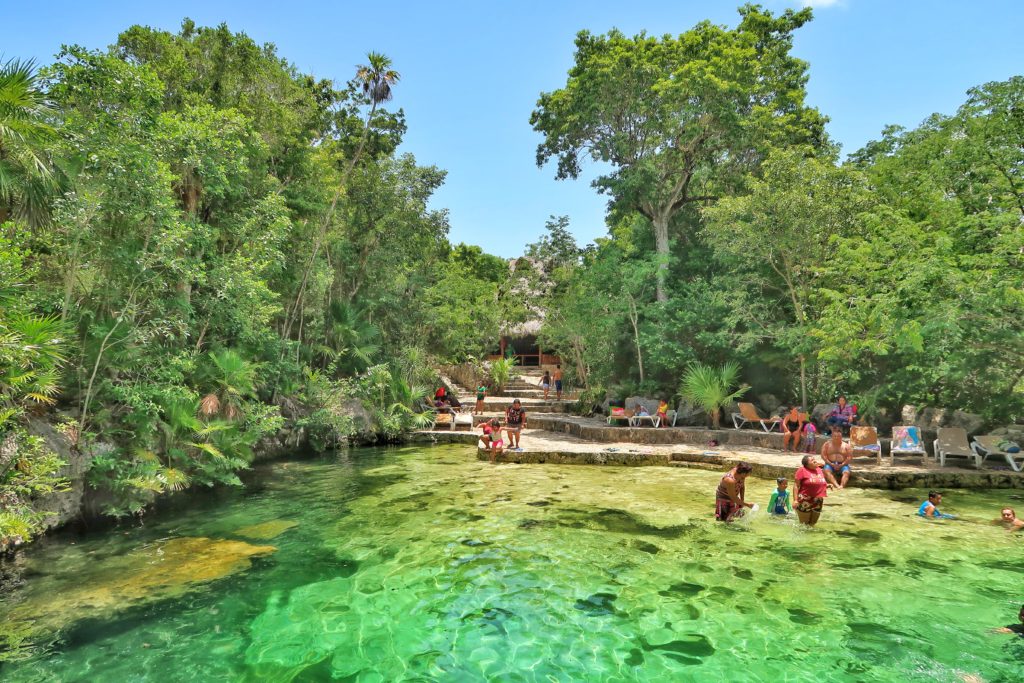 Want to book the perfect resort vacation just for you?
If you are looking to book the perfect vacation in the Riviera Maya, here is an email link to start the process of reserving your trip. It is best if you include details of what you are looking for, dates, ages of people going, and if you have been to the Riviera Maya and perhaps enjoyed one of the resorts before. It is best to email first and then a phone conversation can start next.