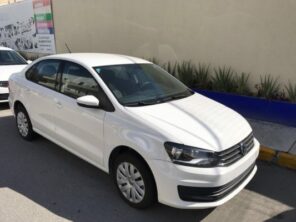 Playa Del Carmen Car Rental
Playa Del Carmen car rental places are known as hit or miss. From personal experience we have many times we were not pleased with car rental companies in Playa Del Carmen. Renting a car in Mexico for your holiday can be a different experience then what you might expect back home. Because of this we have searched many car rental companies in Playa Del Carmen to try to find one to recommend to our readers.
It has been a hard search. Some car rental places have not had websites, some do not have English speaking people, and others have had high rental prices. So we are happy to announce we have a great local run Playa Del Carmen car rental company that we can tell you about. Best of all, they already have a great reputation from their clients.
Car rental with Dream Rentals
Dream Cars is a little independent rental car company that cares about their clients. They are French Canadian and know what type of customer service visitors to Playa Del Carmen expect.
They have dedicated their time to your driving wants and needs. Imagine an easy car renting experience without pages of paperwork, without mountains of confusing rental terms, without hidden payment traps – just a flat, hassle-free experience. At Dream Car they work hard to provide you with just that.
All their services are personalized and tailored depending on your exact needs, with a range of modern vehicles at reasonable prices. You can trust them to provide you the best in car rental services with flexible and convenient possibilities for your time in the Riviera Maya.

Why rent a car in Playa Del Carmen from Dream Rentals?
Here are some reasons we think you will like a car rental from Dream Cars:
No hidden fees. You can find really cheap rates on some websites but only to find taxes, and insurance added when you pick up the car. Here everything is included up front.
They speak English, French and Spanish.
All inclusive prices (prices always include: insurance (including the mandatory Mexican liability insurance), tax, unlimited mileage, additional driver). The additional driver feature is nice because some Playa Del Carmen car rental companies charge you for this.
We also checked the insurance companies they use, and they are some of the best in Mexico. This is important in case you need them. Having speedy service is nice.
Free pick up and drop off (with a 7 day rental, they will meet you with your car, either from the Cancun Airport, Riviera Maya, Puerto Aventuras, Tulum, Playa del Carmen, Puerto Morelos, etc. And at the end of the lease we will drop you at the desired location). This is a big plus for using them!
There is usually a two day minimum rental.
Local cell phone included with the car if needed.
Available for you 24/7 for any information.
Newer model cars in good working order.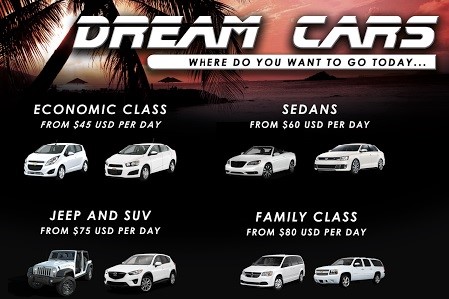 Note: There is a two-day minimum for car rentals here and they ask for guests to make reservations at least 24 hours in advance so they can have everything ready for you. If you need a car for a short time, this website is good for finding a rental car.
For reservation information, click on the link below to send them an email with your needs. They will contact you within 12 hours maximum. Its a personalized service so they need and want to talk with you to make sure you will have the best for you. They speak English, French and Spanish.

Most of the time this is who you will be talking with. This is Elie and she is the owner. She liked to personally deal with the customers and makes sure they are happy with their car rental.