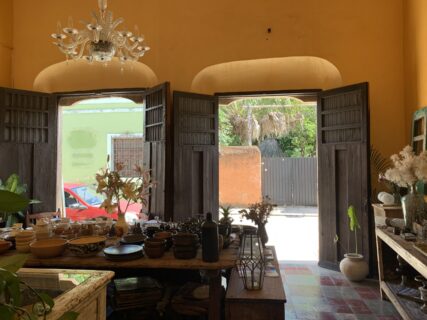 Looking for Antiques?
Many people like the feel and look of older things. It can be a nice conversation piece or complement to the other modern furnishings in your home. For those of you moving to Playa Del Carmen, we often suggest not brining as much from your home country due to the climate, cost of moving things and also the style of many condos and houses in the Riviera Maya. At the same time, you might want a piece to add to your home or you might like looking at antiques. Here are options in the Riviera Maya and other parts of the Yucatan Peninsula where you can find antiques.
Why it is so hard to find antiques
There are a lot of reasons why antiques are a rarity in the Riviera Maya. For one, most of the construction is newer and the style does not match. Even if you want some antiques in your home, the climate becomes a factor. Some woods, fabrics and leathers do not hold up well in our climate. Third, the area of the Riviera Maya has long been sparsely populated and did not become a state until 1974. In the areas that there are older communities, most of the older things either rotted away, ended up in a museum or were bought up by haciendas and older homes.
Since the Riviera Maya is a fairly new area, there are very few antiques in the area. The older areas of the peninsula have more to offer in regards to older things. Merida is the capital of Yucatan state and also the largest older city in the area. Merida has the best options for antiquing. However, you wont find as much and as cheap as you might like. Since finding antiques is hard, you might try making it or faking it.
Faking it or make it
If you cannot find anything you like or fits you style, why not make it? You have two choices to start with, looking for a used piece of furniture or having something made new. Here are some tips for faking it or making it.
Faking it
Buying used furniture in Mexico is not as easy as you would think. It is not common to sell used things and people move far less than other countries. This means that there is a far less amount of furniture available and Mexicans often try to sell used things are almost full value. So how do you go about looking for and buying used furniture? Well. There are a few markets like the Sunday Market around Avenue 10 with Calle 52,54, 56. This area has some furniture, but not a lot. There are a few places that buy from hotel renovations. Some of the furniture is "colonial" and can be made to look old.
Making it
Most local carpenters can make furniture from photos. This means you can have older styles made and use older hardware or paint techniques to make it look old. Jako is a local hardware store that has a variety of older looking hardware. Most likely you will need to order this because they don't have a lot in stock. Alternatively, you can order off of Amazon Mexico for hardware pieces.
To distress furniture to make it look older or vintage, this is an easy process with lots of tutorials on YouTube.
Online shopping for antiques
Facebook marketplace will have some items for sale. You can move your location to see other areas of the peninsula. It is best to look in the Merida area. The only problem is getting people to stick to a price and arranging a time to get it. Often you need to send a message, go see it the same day and buy it if you like it. Sometimes people raise the price or try to offer something else, and it is not a good experience.
There are areas of Mexico that have more antiques. Puebla, San Miguel De Allende, and Queretaro are good places to visit or shop online. Since these are often sight unseen, it is best only to use a reputable dealer that will arrange shipping. Personal post online are where we draw the line and don't take the risk. There are also a lot of reproductions that can look fine in photos and not so great in person. A lot of bells, iron door hardware and candle holders are reproduced. Often cheap gold paint is used to cover items and it can look ok in photos but cheap in person.
Places to buy older things near Playa Del Carmen
Playa Del Carmen has no stores for antiques. You will have to go to Tulum to get anything older. In Tulum you will find a mix of semi old, Bali style doors and imported things that look old, and a few older pieces from Mexico. Below are some stores to check out.
Casa Attica. This is one of the better options that will give you some good ideas. It is a mix if design items and a few pieces of furniture. You can get a feel for what they have from their Instagram page.
Senor Tlacuache is a store with things from around Mexico. You can get a feel for what they have on their website here.
The road between Tulum and Coba has a lot of shopping but only one real place with old things. The store in on the south side of the road. You will see old doors and objects in front of it. Expect top dollar prices.
Places to buy things in Valladolid
Valladolid is the oldest city with some size near the Riviera Maya. There are a few places that sell older things. Valladolid was never a huge city and there are not a lot of old houses left.
Atelier Frailes is a new option in Valladolid. This store has three small rooms that has older items. They tend to be more design objects. They are located on Calle Frailes about the middle of the block. They have an instagram page, but no photos yet.
On the same street there is a bazar that is hidden behind a corn grinding workshop. They have lots of old doors, wooden sink basins, metal protectors, old tile and a mishmash of old rusted and possible art pieces. They have rooms of furniture to look at also, but you need to ask the owner. Only Andres knows the prices, so when he is not there, you cannot buy anything.
There were stores that sold hotel furniture, but these have closed due to the pandemic and also hotels slowing down on renovations. If the economy picks up again, some will probably open again.
Antique shops in Merida
Merida was once a very wealthy city with many mansions lining avenues like Paseo Montejo. Because of the wealth created from henequen farms, many high quality furnishings we made or imported for the homes. Merida is the best option locally to buy some antiques. Here are a list of places to check out and a little review.
Tip: Most antique stores do not have prices. Often you need to ask and the shopkeeper will phone the owners and ask the price.
Tip: Most stores do not have website, only a Facebook page. Check hours of stores before planning a large trip to look for antiques. Many stores are closed Saturday afternoons and Sundays, just when people have time off to go and look.
Tip: If you use google maps to search for antique store, often there are many that show up, but are not really antique stores in Merida. We help you out by listing some good stores to visit below.
Galeria Alfaro Antiguedades. This is the closest store to the center of town and gets the most people passing by. It is a smaller store with lots of small items. Most prices are tourist prices. We only recommend buying something here if you really like it. Maybe save this as a last option. C. 60 452-51y49, Parque Santa Lucia, Centro, 97000 Mérida, Yucatan.

El Bazar de Antiguedades. This is one of the oldest antique shops in Merida. It has higher quality chandeliers, mirrors, side tables and such. Most items are in good condition so the prices are up there as well. It is a good place to get that one good piece from. Calle 13 199F, García Ginerés, 97070 Mérida, Yucatan.

Candiles Decoración is the place for light fixtures. This store mainly features light fixtures. Calle 59 530, Parque Santiago, Centro, 97000 Mérida, Yucatan.

Antigüedades "El Mamey" is a good overall store where you can find everything. This store has an outdoor section with old ironwork and stone pieces. Calle 75 #557 -72 y 74, San Sebastián, 97000 Mérida, Yucatan.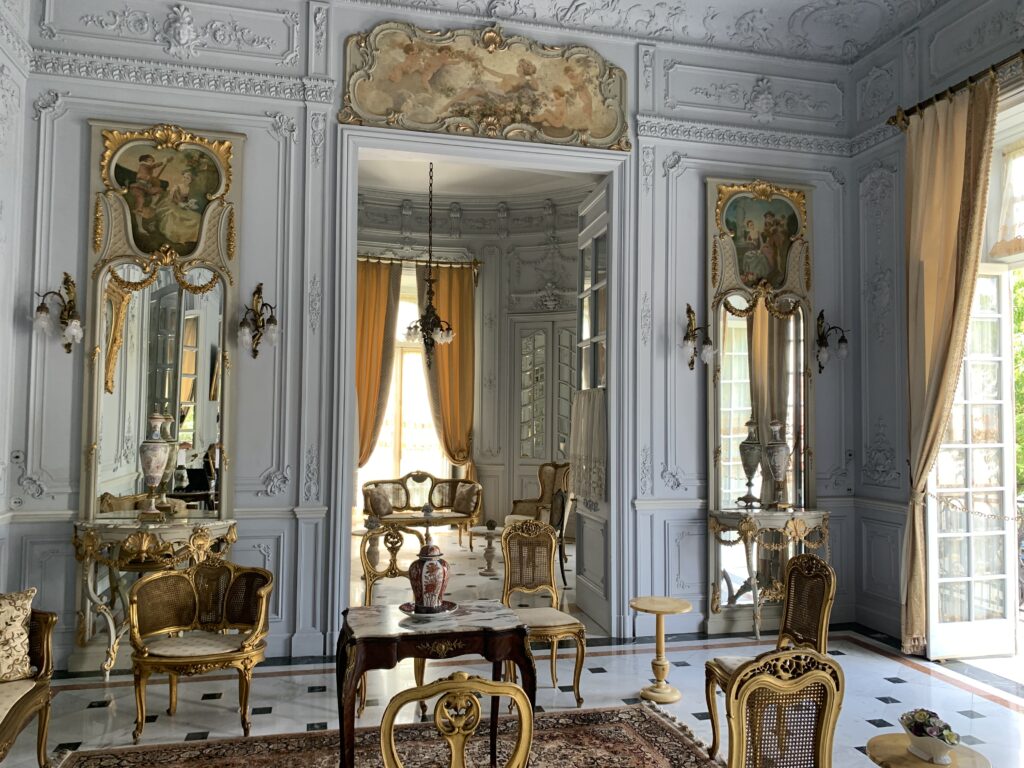 Vintage furniture
If you want something more vintage for furniture, there is a warehouse consignment store that might be perfect for you. It is called Muebles en Tránsito. Do not expect flea market prices, but rather vintage prices. Calle 60 #261 b Colonia Buenavista Buenavista, 97127 Mérida, Yucatan.
Thanks for reading our article about antiques and where to find them. If you have other places to list and share with readers, let us know in the comments below.
For further reading, check out our article about: