Pet transportation to and from Cancun Airport
Are you traveling with a dog or other pet and need to arrange transportation from the Cancun Airport? It can be stressful to try to find pet transportation to and from the airport.  Don't worry though because we have a great option that not only is affordable but will allow your pets to ride along at no additional charge.
Millions of people travel in and out of Cancun International Airport every year and more and more pets are coming. If you live part time in Mexico or you just want to bring your cat or dog with you, this transportation company will be glad to have you onboard.
Note: Most taxis will not accept animals. Uber also no longer operates in Cancun nor the Riviera Maya.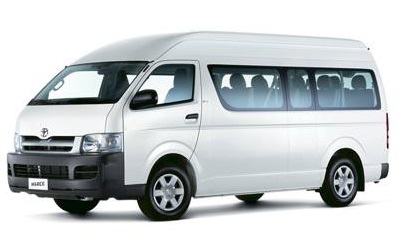 What restrictions are there for pet transportation from the Cancun Airport?
There is only one requirement if you are traveling with a pet, you must have a pet carrier and your pet must ride inside the carrier during transit. That is all. And best of all the prices are no higher then the regular fares. Pets ride free with owners and the owners get a good deal on transportation from the airport as well.
How much does pet transportation cost to and from Cancun Airport?
Here are some sample prices to popular destination in the Riviera Maya. You should note that it is always cheaper to book a round trip when you initially book. You can save around $10-$30 USD.
Transportation with a pet to Cancun downtown or Hotel Zone
One way $35 USD
Round trip $55 USD
Private transfer with a pet to Playa Del Carmen
One way $60 USD
Round trip $110 USD
One way $100 USD
Round trip $175 USD
How to book pet transportation for the Cancun Airport
This is a private van service that will pick you up and take you directly to your vacation rental. You must accompany your pets on this transportation. To make a reservation just click below and fill out the information to get a confirmation. It is that easy. This transportation company is well recommended by readers.

Where do these vans take you from the airport?
You can virtually go anywhere you want with your pets. Here are some of the sample destinations where this private transportation company will take you.
Cancun Downtown
Cancun Hotel Zone
Puerto Morelos
Playa Del Carmen
Akumal
Puerto Aventuras
Tulum
If you need any other destinations just ask while booking. There is a chat function on their website.
If you need more information on bring your pet into Mexico especially from the United States, here is a website that can help you with details.
Here are also some good articles for you, how to get to Tulum from the Cancun Airport and the best things to do in the Riviera Maya.
Do you have any questions about this pet transportation from the Cancun Airport? Let us know in the comments below.