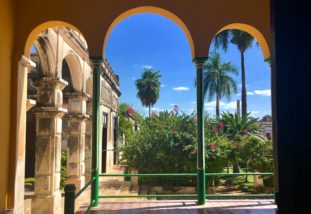 Places to travel to in Mexico for expats
If Mexico is your choice of where you want to live, then once you settle in, you will want to discover your new land. The good news is that now is a great time to travel in Mexico. It is  a large country with many different and beautiful locations. Traveling within Mexico can be about half or even less expensive than trips abroad. Here is our guide to places you might want to add to your list, best ways to travel around, and what each destination has to offer.
How to travel around Mexico
Depending on how far you are going to travel and where, you have three main options.
Renting a car or driving.
Taking the bus.
Flying.
 Driving around Mexico
Your travels might include leaving from Playa Del Carmen and taking off to explore the local area or flying and renting a car (see our article on road rules for local driving in the Yucatan Peninsula). Most highways in Mexico are decent. There are a collection of toll roads and local roads in Mexico going to destinations. For the most part we recommend driving in daylight hours. Some roads have potholes, stray dogs, low light and conditions that are not prime for driving in the dark.
Driving can allow you to stop at roadside Mexico. You can find many local foods being sold and quasi tourist traps that can make for an interesting trip. We have countless stories of finds along the way that we did not expect. Sometimes the little unexpected things are the things you remember the most. Driving allows you to enjoy the journey as well as the destination.
One great resource for driving around Mexico is this official website for estimating gas, tolls and distance between cities. This can really help you plan for your trip. Sometimes it is not up-to-date but overall it is very good.
Since you will be driving and filling up at gas stations, it is important to avoid scams. There are the same issues across Mexico with scams at the pump and we list them in the link here.
As an expat living in Playa Del Carmen you might also want to check out our weekend guide to getting out of town. These are all places that are more affordable and offer something unique. They also tend to be more affordable and less touristy than many tourist destinations in the Riviera Maya.
Bus travel in Mexico
Bus travel in Mexico is affordable, fairly clean and very efficient for singles or couples traveling short distances between cities. Most routes that are five hours or less are comfortable and efficient for bus travel. Since Mexico is large, we don't recommend long distance bus travel within Mexico. Often flying is the competitive in prices and certainly saves a lot of time.
How to start research for bus travel in Mexico
Mexico is divided into many regional bus companies. For example in the Yucatan Peninsula ADO is the main provider of bus travel. There are smaller bus companies like Oriente, Noreste and Mayab that do local routes. These however have little online information and you will need to actually go to the bus station to get information.
When you choose a destination in Mexico, look for what bus companies serve the area. You can just google "bus between x and y" and you will get results of options. The larger bus companies will have schedules and prices online.
Tip: Booking the day before will get you on the bus you want most of the time. If it is a around Christmas or Semana Santa, booking a week or more in advance is good because they are very busy times of the year for travel.
Flying around Mexico
The good news is that internal flights in Mexico are very affordable. It is possible to fly for less than $50 USD across Mexico! There are several low cost airlines that service the domestic market. We have a full article here about flying in Mexico and where to look for deals.
Tip: the further in advance you often get the best deals. Flights that are two weeks or less away often rise in price.
Hotels tips for places in Mexico
Mexico offers a wind range of local style hotels and budget options. Most people will just go on the regular booking sites and find something. Here is one tip we have for you. Hotels Combined is a website that offers the best deals from around different sites and it offers more room selections. So even if the price is the same as other sites you can see what room categories are offered. Sometimes you can book that oceanfront room  or the exact specifications that will make your trip a little more perfect. We love using this site for our travels in Mexico. Click the link to see what we mean.
Where to travel in Mexico
Now that you know what options you have for transportation, where are some of the highlights of Mexico? Well, there are a lot and here is just a brief overview.
Tip: When planning a trip to one main destination, research the local area. Often you can find several other smaller places for daytrips. Mexico is great in this way that it just keeps on giving! Mexico is very regional. Traditions, architecture and culture is different in each region of the country.
Mexico City
When most people think of Mexico City they cringe because it is so large and has a reputation for being dangerous. The truth is it has a lot to offer visitors and is on a lot of travel list for top places to check out. Mexico City is like New York City in the 1970's. It is a little gritty, artsy and vibrant. Mexico City is a mix of ancient, Colonial and modern. With in a few blocks you can see remnants of Aztec ruins, buildings that are from the 1500's and glistening new towers.
You could easily spend a week here and not see everything. There are dozens of museums and sights to see. Just to mention a few, Xochimilco, Teotihuacan ruins, the Zocalo, Chapultepec Park, and the trendy neighborhoods of Condesa and Roma.
The metro, Uber and taxis will get you around this city. Also expect to do a lot of walking.
Don't let the reputation or size of Mexico City turn you off. There is something for everyone in this city. If you are living in Mexico, flights are very affordable and almost all airlines cross through the Mexico City Airport. This can also be a jumping off point to other destinations like Taxco, Valle De Bravo, and Cuernavaca.
Guadalajara
Often described as the most Mexican of cities, Guadalajara gives you a good look at Mexican life without the international influence that you get in Mexico City.
Enjoy the historic center and the large San Juan de Dios Market. Visit the neighborhood of Tlaquepaque for the calm atmosphere and great shopping for art and home décor (think Restoration Hardware style stores).  Another must is just going out to eat. Since this is not a massive tourist destination you will notice that prices are pretty even across the board. Enjoy real Mexican prices and often very good service at restaurants in Guadalajara.
If you go to Guadalajara you might also go to the small town of Tonala, this is a town just outside of Guadalajara where you can find furniture and home goods galore! The town is not particularly charming but it is a major producer of furniture and home décor. Shopping for stuff can take all day.
You might also want to see how the expats live in Lake Chapala. This is one of the more popular places for expats in Mexico. This large lake is about one hour from Guadalajara. Ajijic is the main town people like but there are other small towns nearby that are charming as well. Mazamitla is one such place. It is a Pueblo Magico in pine forest that is a secret spot for vacationers.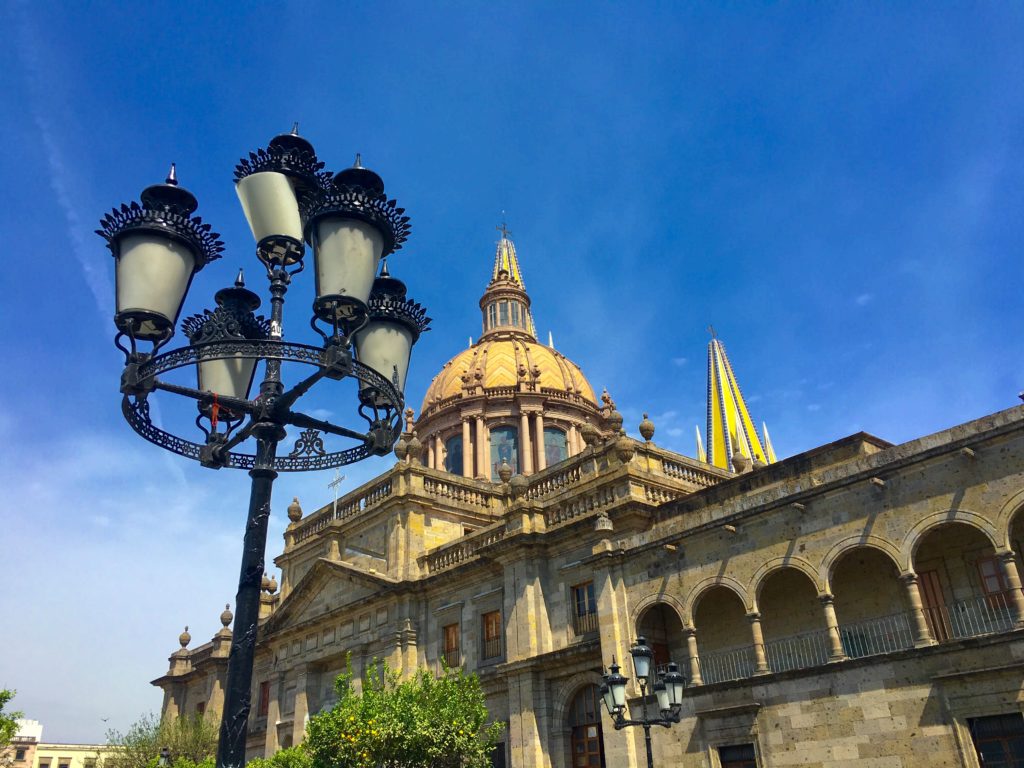 Oaxaca
Cooking, markets and deep culture are what Oaxaca has to offer. The City of Oaxaca is large and much of the periphery is nothing much to see.  Everyone visits the colonial heart of the city where mezcal bars and good restaurants await you. the center is beautiful with one pedestrian street traversing it.
The food market might not be as big as you think after hearing so much about it but it is still a great area to take in some cooking classes or at least a stroll in the market.
Just outside of town is the tree of tule which is known as the largest tree in the world. Also the ruins of Monte Alban are very impressive from their lofty plateau. A five day trip here will allow you to see most of what Oaxaca has to offer.
San Cristobal de la Casas
San Cristobal, as it is known for short and Palenque ruins are the top sights in Chiapas state that are visited. The two are not that close so they can be perhaps two separate trips. San Cristobal is higher up in the mountains and offers a cooler climate and unique colonial feel. San Cristobal appeals to artists and revolutionary separatist. This is the birthplace of the Zapatista movement in Mexico.
San Cristobal is a very affordable destination because the local economy is not the best. This makes it popular for the backpacker crowd to visit here.  There is however something for everyone. Stroll down the pedestrian street in the day and night to see different stores open. Visit  museums, churches and small local bars offering pox (pronounced "posh") liquor.
If visiting here you will most likely fly into Tuxtla (a city worth skipping and just using the airport). Fortunately you can rent a car or take a shuttle from the airport to San Cristobal. On your way you will cross the river that created Canyon Sumidero. A visit here for a half day tour is recommended.
Three to four days will give you enough time to take in San Cristobal. Add more time if you plan on seeing some of the waterfalls about an hour or more from town. Tonina ruins are also a well kept secret in Mexico about a 2 1/2 hour drive or bus ride from San Cristobal.
Puerto Vallarta
One of the first cities that put Mexico on the map for expats is Puerto Vallarta. This destination has and old and new part to it, cobble stone streets, art, shopping and beaches. Part of the draw of Puerto Vallarta is the western Mexican feel yet it is a beach town. You could easyly spend a week here especially if you are a beach person.
Tip: If you like the small town feel and old charm of Mexico, stay in the old section on the south end of town. If you like more modern resorts and more Americanized restaurants, Nuevo Vallarta is the section for you.
A side trip from Puerto Vallarta is Sayulita. A small surfer feeling tiny beach town that is full of color. It is worth staying here for a night or two or just visiting for the day.
Guanajuato and San Miguel de Allende
Two cities that are close to each other and equally worth visiting are Guanajuato and San Miguel de Allende. Both cities offer something different to visitors. In this same area you will find other towns and cities a one or two hour drive away like Queretaro and Dolores Hidalgo.
Guanajuato
Guanajuato is a colorful town tucked in to valleys. It is gilded from money that came from the mining industry. Of the two cities, this is the younger and more edgy one. Enjoy walking the colorful historic center, visiting a surrounding mine, taking in the views from the Pipila monument, and get lost driving in the tunnels that run under the city.
San Miguel de Allende
San Miguel, as it is known for short, is the adult more grown up version of the two cities. If you are an expat then you will be in good company in San Miguel. Cafes and libraries are full of silver haired expats enjoying the quality of life in San Miguel.
Colonial streets with muted ochre, reds and oranges and more cultural activities then you could possibly attend are available. Most of the action happens around the main zocolo and adjoining church. Much of the center has been restores to it's colonial grandeur.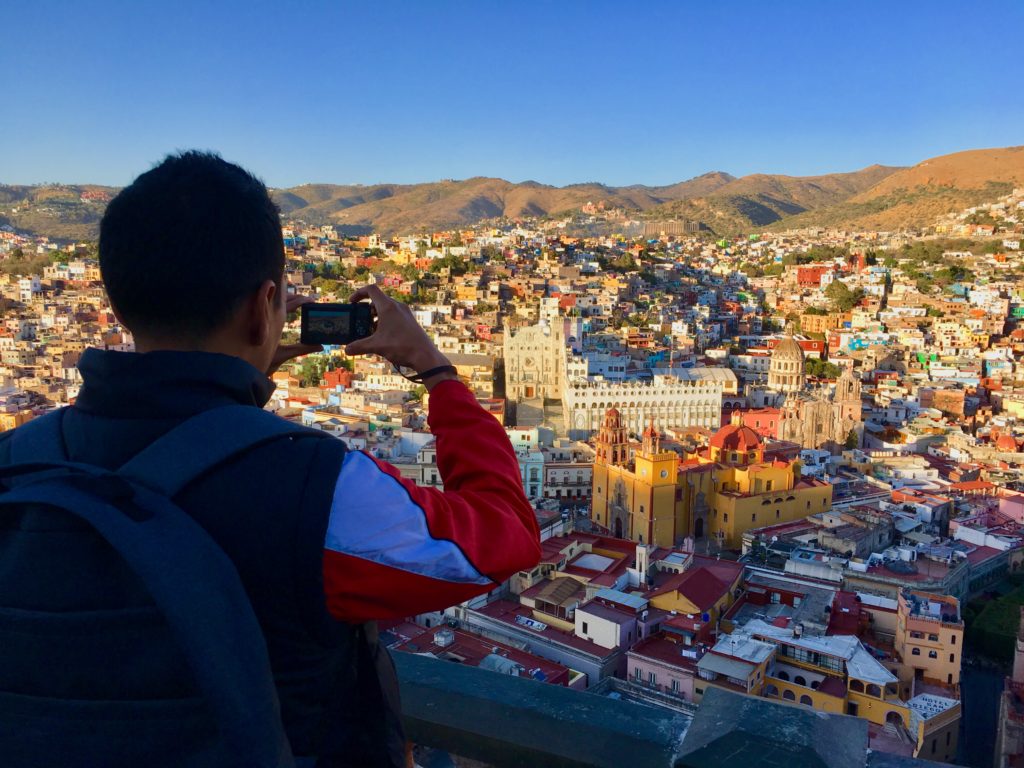 Copper Canyon
Have you ever heard of the Grand Canyon? Well this one is a bit grander and depending on how you calculate it, six times bigger! This remote area of Mexico is gorgeous and certainly not advertised enough! Transportation is also easy with one of the only  passenger trains in Mexico. What can only be described as one of the great train journeys in the world, El Chepe is the train that takes you there.  Leaving from Chihuahua or Los Mochis the El Chepe train takes people across the area and to the edge of the Copper Canyon.
Technically you can board the train and do it in one shot but it is well worth it to stop several times along the way and explore. Divisadero is the central part of the canyon where the train is a mere stones throw from the edge. This makes for a good place to stop and also the small town of Creel. Creel is a great place for those that like to hike and be outdoors.
Tips for this trip include:
Starting from the west to east. This takes advantage of the day to see the more scenic parts.
Use El Fuerte as opposed to Los Mochis to get on the train. El Fuerte is a much nicer town and you get to sleep in a little to get on the train.
Check the schedule for the train and what class of service you want.
If you want to do the full route, you might opt for some sections with bus. For example the Creel to Chihuahua is a long time on the train and the novelty might have worn off by then.
Baja California
The thin strip of land that runs from the US boarder and sticks in the Pacific like a finger is the Baja Peninsula. The main towns are La Paz and Cabo San Lucas. This is another spot that expats have chosen to live in Mexico. The dry climate with year round sun and beautiful waters attract many to this area.
The desert surrounding make this a more unique feeling destination that many mentioned above. The influx of foreigners has also raised the cost of living and prices. You can find many American style restaurants and bars here. This makes visiting this area a little more expensive as a destination.
A road trip between La Paz and Cabo San Lucas is recommended or a just visiting the two cities when on the peninsula. If you like outdoor activities, horseback riding, ATV's, swimming, and whale watching are all good things to try in this area.
Getting to this area by flights is relatively easy. One other interesting possibility is taking a ferry to or from the mainland. Check out Baja ferries schedules and options here.
Conclusion
We hope this gives you a starting point of research for places to travel to in Mexico. If you have recently moved to Mexico you just might find yourself not leaving the country that much with so much here! Happy travels to everyone!
What places do you like to travel to in Mexico? Do you have travel tips for other readers? Let us know in the comments below. We would love to hear from you.