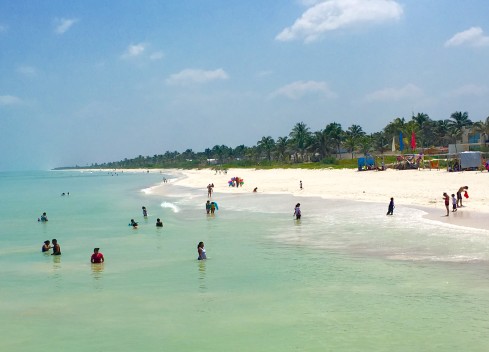 Visiting Mexico has been at the top of a lot of list on travel websites lately. Both as a destination to visit and best places to retire and live outside of your home country. How did Mexico get so popular and what does it have that you are missing? Here is some insight.
Why so many are visiting Mexico now
Value for your money
The Mexican peso has always offered good value for those visiting Mexico but lately the weak peso adds even more value. With some currencies increasing double digit percentage gains, travel has become cheaper and almost makes you want to say "Why are you not in Mexico yet?" Just imagine saving 5-20% on your vacation without even trying!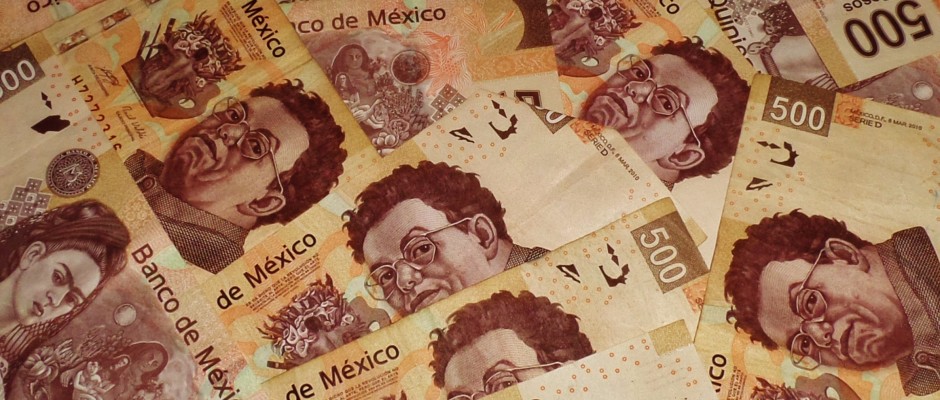 Visiting Mexico by taking busses and planes
Travel within Mexico is very affordable. Modern busses connect cities and several Mexican airlines offer low cost flights all over the country.
ADO bus company is one of the biggest in the Yucatan Peninsula and you can get affordable to most cities and towns. For example you can go one way from Playa Del Carmen to Tulum which takes about 55 minutes for just about $3.25 USD (to see more about ADO and the bus stations in Playa Del Carmen, see our article here). Other regions of Mexico have different bus lines with similar prices.
Mexico has one large airline called Aeromexico and several smaller budget airlines have started servicing routes. Imagine flying one way across the country for just $50USD! It is possible and deals like this can be found (see our article on how to fly around Mexico on a budget).
Hotels and Restaurants
You can find basic hotels for as little as $35 USD a night (even in Playa Del Carmen!) and many hotels offer good value compared to other countries. Overall though, hotels in Mexico tends not to be the best thing you get for your money but are still good. Restaurants is where you can really get a good value.
Imagine having a gourmet meal in your home country. You have a nice meal and some wine, what is the price? Maybe for two people you spend $75 USD? Here for the same quality you can have almost half that price. The nice thing about Playa Del Carmen and other cities in Mexico is the food scene. There are not only a lot of Mexican chefs transforming the menus of Mexico but there are a lot of people that have moved to Mexico and bring their flavors and styles with them, creating great gourmet international cuisine restaurants.
Tips for getting the best value of your money
Some international businesses take advantage of the currencies and can take away your savings when visiting Mexico. Here are some tips to get the most from your currency.
Booking a hotel online at a large hotel is going to be based on dollars most likely. Staying in smaller hotels that base the rate on pesos will garnish you a discount. If a smaller hotel has a website you might be able to book directly online with them.
Pay for things when traveling in pesos rather than dollars. Restaurant and shops will say they accept dollars but often at a less then desirable rate. Since the exchange rate has changed so much lately, some still have the concept of older rates when it was 10-1, plus it makes math easy to do. So the moral is, use pesos and you will be getting the best deals (see our article on how to exchange money to get the best deals).
Visiting rural Mexico or parts less touristy will get you more value. Many of these places change prices infrequently and people can be amazed how much cheaper everything is, from a taco in the street to a handmade souvenir. Places that see a lot of tourist will raise their prices. Take your time to shop around and don't buy at the first store you come to.
Interesting facts for visiting Mexico
These facts should make you start thinking about discovering some of the wonders here.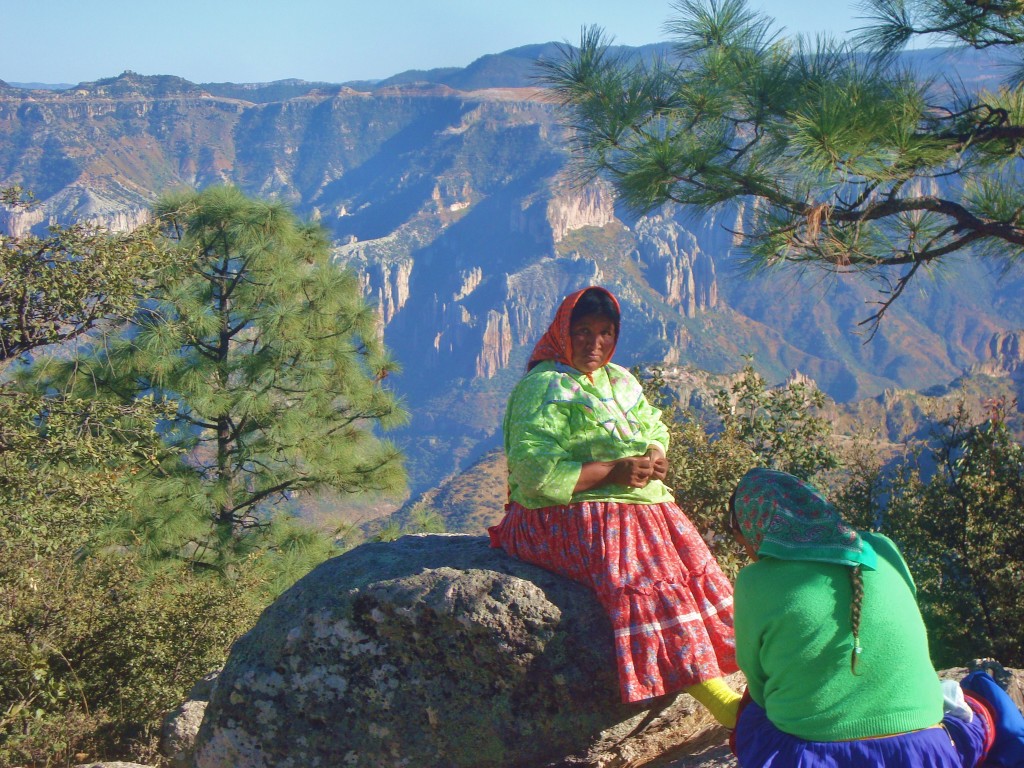 Mexico has one of the worlds best archeological museums. The National Museum of Anthropology in Mexico City gives great detail to the peoples of the Americas and their civilizations. It just might give you a different perspective of  life in the Americas and show you have culturally rich Mexico is. In fact Mexico was named #5 in the world  in cultural richness among countries by the Huffington Post.
Mexico is in the top 5 countries with the most Unesco World Heritage sites. There are 33 sites in Mexico.
Mexico has the Grand Canyon! Actually it is called Copper Canyon. It is six canyons that each have a river but all flow into one river. Depending on what statistics you use, the Copper Canyon is 4-7 times the size the Grand Canyon in the United States. The Copper Canyon can be visited by a train called El Chepe. The views are stunning and many wonder why they have not heard of this before since it is so grand.
There are 68 distinct indigenous languages in Mexico. Each group has a distinct culture and unlike some other countries, Mexico is very regional and there are great cultural difference between places you visit.
Mexico is the 14th largest country by land mass. With such a large country there are many regions to visit and they give great variety, everything from jungles to desserts.
Mexico City is the number one city in the world for museums! It has the most of any city in the world! Now that will give you a lot to see when visiting Mexico City!
Mexico has the oldest winery in the Americas. It was founded in 1597 and is called Casa Madera. It is in Coahuila, Mexico. Mexico also has the oldest hospital in North America. It was built by the orders of Hernan Cortes and was called Hospital of Immaculate Conception but later renamed Jesus of Nazareth Hospital. It is thought to have opened in 1524. It makes you think, that while the United States was just getting started, Mexico has had a lot of first and has much to discover. Also unlike much of North Americas native American culture, Mexico has preserved much of it and there are many decedents, some still speaking the languages and keeping traditions alive. Some consider Mexico to be a living museum because you can walk among ancient cultures.
Mexico is a Big country to visit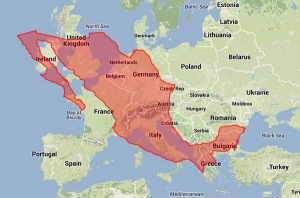 The map above just highlights how big Mexico is. Just think how diverse Europe is with it's many cultures. This is how Mexico is to some degree. It is a very regional country with distinguishing flavors, different types of dress and even unique indigenous languages in areas.
Since the country is so large as well, it affords many climates and regions to explore. Everything from volcanos to jungles. Many people have heard of the big tourism draws to Mexico like Chichen Itza, Cancun, Puerto Vallarta,  and Cabo but there are second tier locations and many more to discover. Often if you start focusing on one area, you learn about some amazing places you would want to visit.
Even if you are just coming to the Riviera Maya, there are many places with in a day trip to discover. There are colonial cities, remote islands, and less discovered Mayan ruins.
Why now is a great time to live in Mexico!
Mexico has long been on a list of places people north of the boarder and from Europe seek to learn more about as a possible place to move. Literally millions have moved to Mexico before you and have paved the way leaving a trail of blogs and website that make it much easier in this digital age.
Many would at first think that moving to a so called "second or third world country" would be a step down in life. But many that have moved often find themselves happier and more free with a high quality of life.
Here are some reasons why people are moving to Mexico now.
Mexico makes it fairly easy for people to move to it and there is a decent entrepreneurial spirit in the country.
Mexicans are generally a very welcoming and accepting society, making it easier for foreigners to feel at home. Many say they are some of the most welcoming people of all the countries.
Living in Mexico offers an opportunity to easily visit many interesting places all within the country and affordably. It is very easy to go to many different places without changing currency, learning a new language or using a passport.
The arts scene in Mexico has blossomed in the past decade or so. Everything from street artist to culinary chefs, there is a sense of creativity in the country and perhaps it is also due to the fact that you can live more affordably, you have time to be creative and do what you want.
People in Mexico often focus less on world events and more on what immediately affect them. This can be less stressful and more enjoyment can be found in enjoying life with friends and family.
The cost of living can be cheaper, but it depends on your lifestyle. But in general people moving to Mexico find their money going further.
It is a safe place to live and even areas of the country where there has ben isolated been violence, this has dissipated and much is gone from the news.
It is a modern-ish country and things like cable TV and internet can be readily found. Some areas are just as modern as forst world countries,  while others parts are decades behind. This can be a charm of Mexico, the fact you can live in a modern world and have some luxuries but also visit ancient living cultures.
The new generation of Mexicans care more about the environment and quality of life issues. This makes living in Mexico better as it becomes cleaner and people respect cultures and what makes Mexico great. There is also a growing buy local and produce local movement as well as sustainability movement.
Now come to Mexico!
We hope you get a chance to explore Mexico and all it has to offer. For those that do, they often find themselves falling more in love with it the further they go. Visiting Mexico can reward you with a vacation to remember.