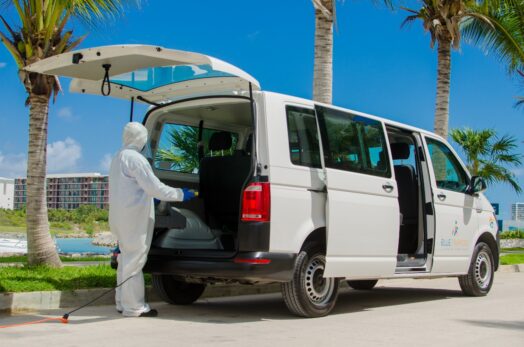 Cancun Airport Transportation for 2022
A lot has changed for travel for 2022. More people are looking for private transportation to and from the airport and also super clean options. We have been checking with transportation companies that operate between the Cancun Airport and Playa Del Carmen, among other destinations, for how they are preparing for this year's travel season. Here is the best Cancun Airport transportation company you can book with and what they are doing to get ready for this year.
Book your transfers here
If you are coming to the Riviera Maya this year, this is our most recommended transfer company to take you from the Cancun Airport to Playa Del Carmen or wherever you need to go. These are private for just you and your family. New cleanliness standards are in place like sanitizing the transportation and masks for the divers among other things. When you click the reserve now button below you will go directly to the transfer company's website. Here you get the prices for each destination and book your transportation to and from the airport.
Tip: Booking a round trip saves you about $5-20 USD.

Reminder: Uber still does not operate in the Riviera Maya, so this is not an option.
Do you want a luxury transfer from the airport?
This company also offers luxury transfers to make your trip a little extra special. The vehicles are Suburbans or similar and will fit up to 6 people from your group or family. There are also limos available. To check prices, click below.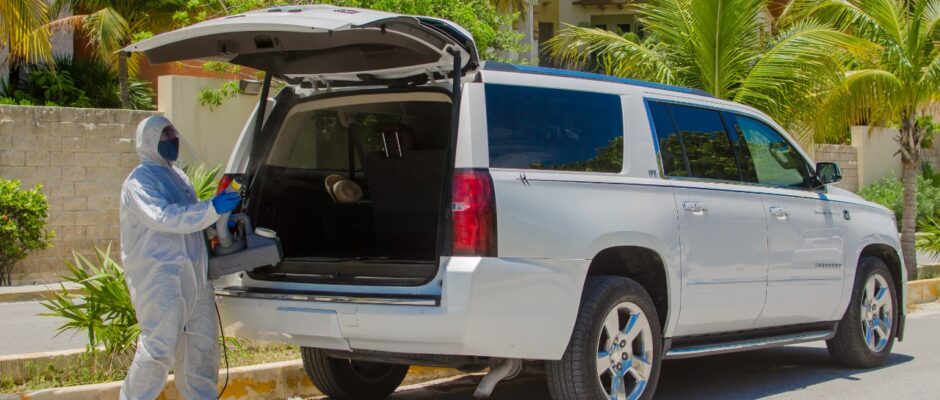 How the transfers work from the Cancun Airport
Once you book your transfer, you will have your confirmation and all the contact details. On the day of your arrival, they will track your flight and be outside of the terminal with a sign. It is important to find the representative, because other people will approach you about transportation. Some of these people are timeshare sellers, taxis, and people with shared vans, it is best to pay no attention and proceed on to your reserved ride.
Once in the van, the driver will take you directly to your hotel or wherever you are staying. If you have booked the round trip you will get a discount and also already be programed for a pickup for your return to the Cancun Airport.
Booking a transfer in advance is pretty simple and stress free. You have several options for payment and can be assured you are booking with a reputable company in the Riviera Maya. Our readers have loved using this transportation service over the years, so we love to keep recommending them.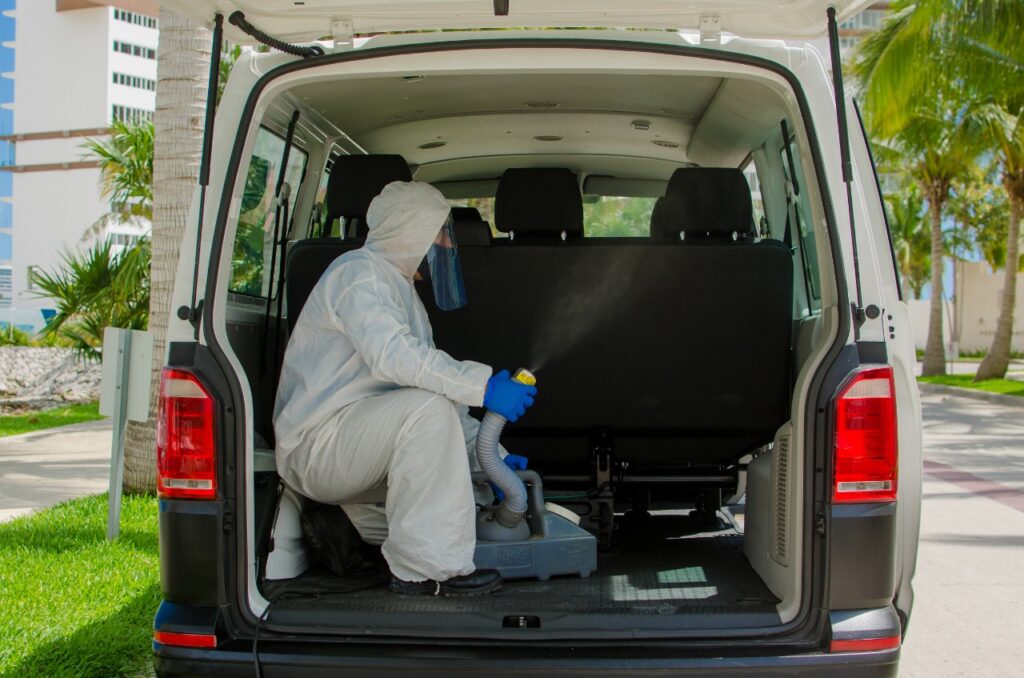 Further reading about your trip to the Playa Del Carmen or the Riviera Maya
Since you are coming on vacation to the Playa Del Carmen and the Riviera Maya, we have dozens of guides for your trip here. They cover everything from tours to places of interest. We hope you have a great vacation and enjoy the best transfers from the Cancun Airport to and from your hotel to make it a smooth vacation.