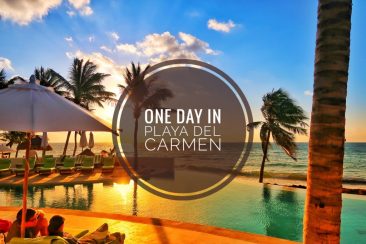 One Day in Playa Del Carmen
There really is a lot to see and do in Playa Del Carmen. One day is not enough to see much, but here is our guide to the best things to see with one day in Playa Del Carmen. These will range in answer for those that are staying at resorts and coming to Playa Del Carmen for the day or if you are passing through and have one day to spend in the area. We will try to give you as many options so it best fits your interest.
Visiting Playa Del Carmen for one day from a resort
Since there are many all inclusive resorts along the coast in the Riviera Maya near Playa Del Carmen, many people choose to come into town for one day. This breaks up your resort time with a bit of shopping and sightseeing. This is a very affordable thing to do since most other tours go from about $60 USD-$120 USD per person.
Most resorts offer a shuttle into town that go to the downtown area or there are taxi that will take you. Shuttles mainly go to the north end, middle, or south end for stops. From all three locations you can check off this list of things to see in Playa.
Top spots to hit up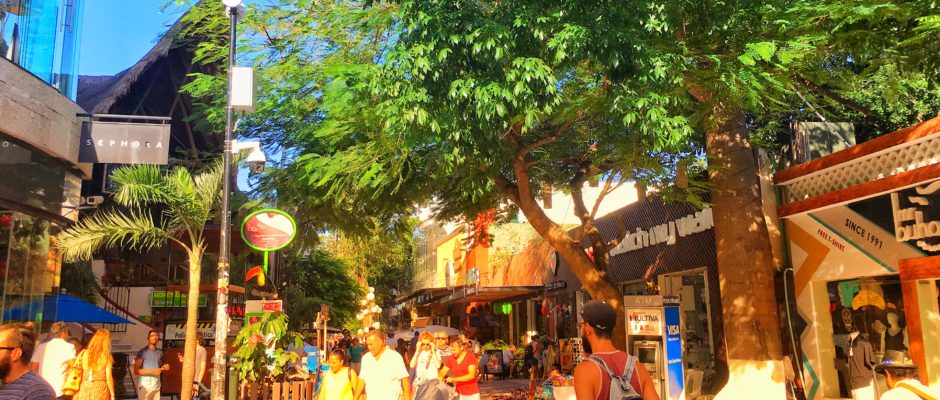 One day in Playa Del Carmen if you are coming by cruise
Many cruises arrive in Cozumel each week. Cozumel is right in front of Playa Del Carmen and only a short 45 minute ferry ride away. You might choose to come to Playa Del Carmen because there is more to see. The main town on Cozumel (San Miguel) has some shops and a few things to offer, but is very touristy. If you want more options and a larger variety of restaurants, coming to Playa Del Carmen for the day is a fun option.
Note: There are three docks in Cozumel where cruises arrive. One is close to the town where the ferry is and the other two are further down the coast. Not to worry though, there are taxis and taxi vans that shuttle people back and forth between the cruises and ferry pier.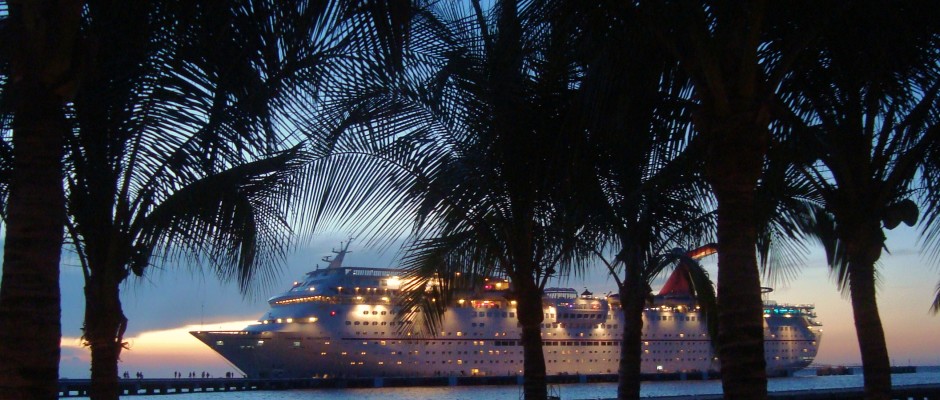 Taking the ferry to Playa Del Carmen for the day
Like we mentioned above, it will depend on what pier you arrive at in Cozumel. You might need to take a taxi to the ferry. There will be taxi drivers available and most will speak enough English to get you back and forth.
Ferry tickets are sold one way or round trip. It might be better to buy one way and then a return when you are ready to come back. There are two different ferry companies and you can take the ferry that is next this way.
For more about ticket prices, time and where the docks are, see our guide to taking the ferry between Cozumel and Playa Del Carmen here.
What to see, do and experience in Playa Del Carmen for your day ashore
If you don't book a shore excursion, than most people either want to come to the beach or to experience shopping and strolling around 5th Avenue. Here are options for these two popular options.
Which beach is better for the day, Cozumel and Playa Del Carmen?
For those that want to come to the beach, we will say that it can be better to stay on Cozumel Island for several reasons. The first reason is the time factor. Taking the ferry over to Playa Del Carmen for the day can eat up about 3 hours of your time between the ferry and transfers. The second reason is the beaches lately have been better on Cozumel's west side. Seaweed washes ashore effects Playa Del Carmen more than some on Cozumel. You may not have idea beach conditions for your one day in Playa Del Carmen.
Some recommended beaches on Cozumel for the day are these. These are easy to get to and beautiful. You can book your tickets with the link and be all ready to enjoy your day there. This beach has an all inclusive option which includes chairs and lunch. This other beach offers entry, access to chairs and free snorkel equipment and a snorkel tour. Note: no meals are included with this option.
If you do come to Playa Del Carmen for the beach, you will find beaches on both sides of the ferry pier. See our guide to beach clubs to see what is available and how close it is. Many people wind up going to Senor Frogs on the south side of the ferry pier.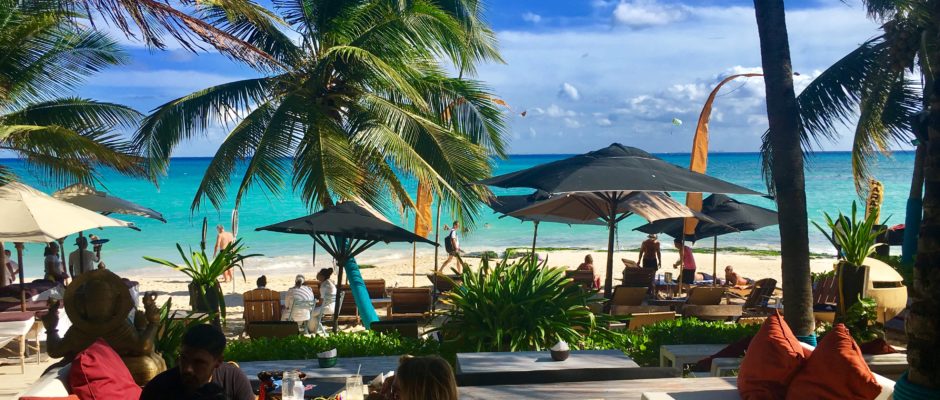 Shopping and strolling 5th Avenue for the day
If you want to come to Playa Del Carmen for the day to do some shopping and strolling, 5th Avenue is the place. This is the main pedestrian street where many restaurants, shops and tourist things can be found. See our guide here to what to see and where to go on 5th Avenue.
You can spend a good hour or two just walking up and down 5th Avenue let alone do some stopping and shopping. See our map below and click the links to see what is available to see.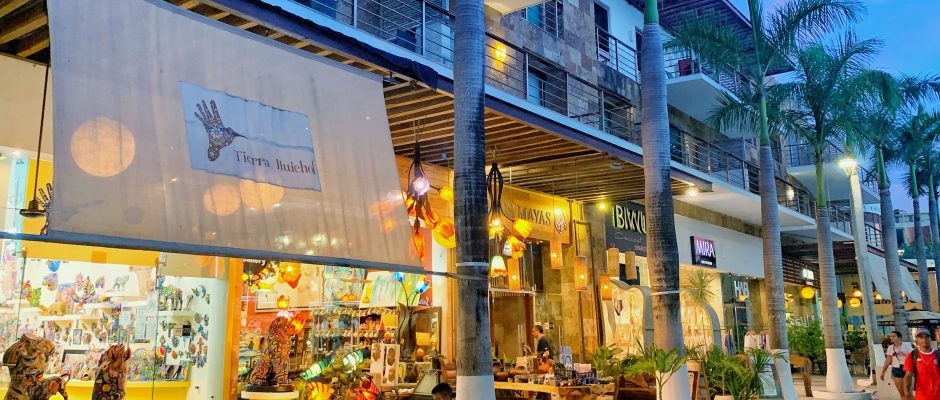 The best of Playa Del Carmen for those passing through for the day
If you are only coming for one day to Playa Del Carmen the first thing you should consider is staying in the right place. See our article and map on where to stay in Playa Del Carmen. You certainly don't want to be too far out of the center so you waste time in a taxi and don't get the real feel of Playa Del Carmen.
Things to do in Playa Del Carmen in one day
If you are spending the night at least you have an afternoon, night and morning to experience it. So let's start with your arrival and after you check in.
Hit the beach
You will probably first want to go check out the beach. It is always nice to see the ocean after arriving to Playa Del Carmen. Since you will be staying in the center you will probably walk down 28th Street to Mamitas Beach. This is a nice beach that gets less seaweed that some of the other beaches. If you want to spend some time at the beach you might want a beach club, we have a guide for that here.
Checking out restaurants and bars in town
Playa Del Carmen has a lot of restaurants to offer. There is everything from Asian to Venezuelan food. But of course you might like a good Mexican restaurant or a special place for dinner. In our guides we have some great suggestions.
All along 5th Avenue there are places to stop and have a drink. You can also see our bar guide here for some suggestions.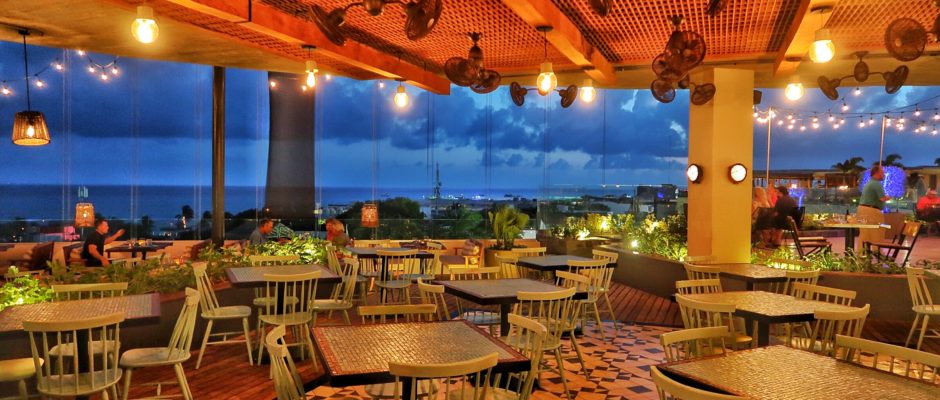 Take in 5th Avenue and some shopping
5th Avenue is the main tourist attraction in Playa Del Carmen besides the beach of course. Walking the 22 odd blocks will pass you by many shops, restaurants and places of interest. Walking 5th Avenue during the day and evening will expose you to a different feel. At night there is more energy and street performers.
See both our guide on 5th Avenue and our what to buy in Playa Del Carmen guide here.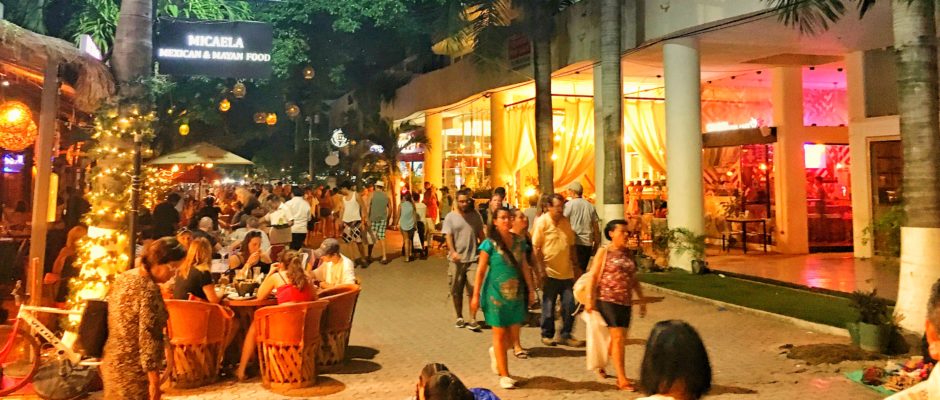 Go out in the evening
Playa Del Carmen does offer some lively nightlife. There are bars, clubs, live music venue and the Coco Bongo Show. Of course, if you are in town for only one day you might not want to be up until 3:00am, or maybe you will want to make the most of your time in town.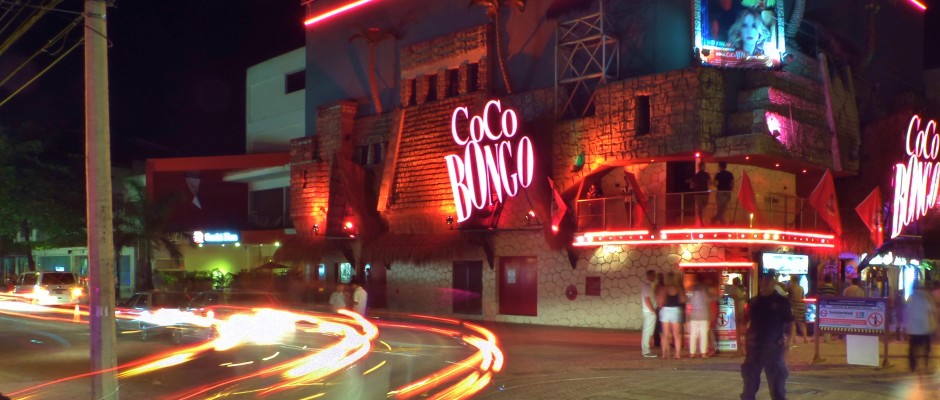 Wake up to the sunrise and a good breakfast
Sunrise is early in Playa Del Carmen but often worth going to see it. The constituyentes Pier is a good place to see it and get good views. If you miss it, you can still enjoy it in our gallery here of sunrises.
If your hotel does not offer breakfast or you want to try one of the local places, here is a list of breakfast restaurants in town. If it is the weekend, try going out for brunch, there are some good spots in town. If your thoughts for breakfast are coffee, you might one of these coffee shops in Playa Del Carmen to choose from.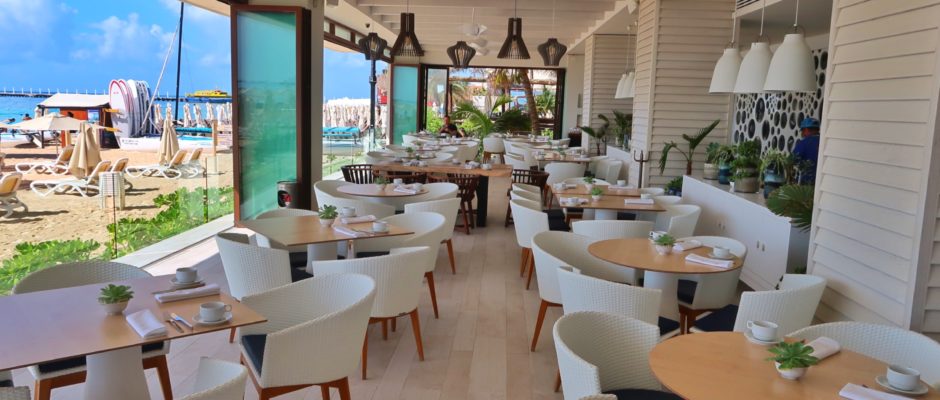 We hope you have enjoyed our guide to what to see and do if you only have one day in Playa Del Carmen. Be sure to check out our other guides here. You just might end up staying longer or returning soon.