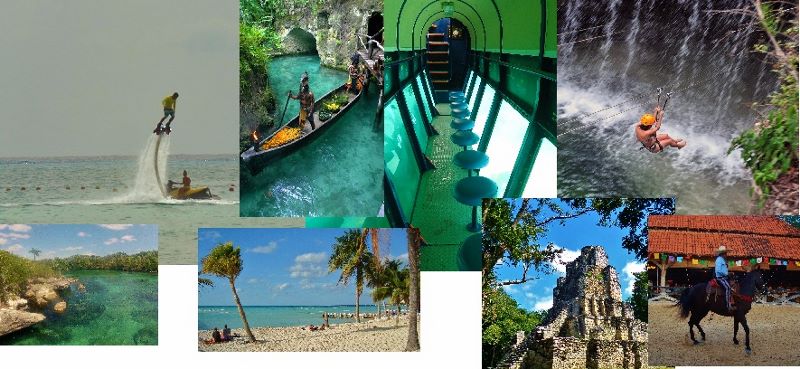 If you are coming to the area you will want to know what the best activities in Playa Del Carmen are. Here are our suggestions for the 10 best for you.
10 Best Activities in Playa Del Carmen
#1 Activity in Playa Del Carmen is the beach
Of course this is on the top of most everyone's list when coming to Playa Del Carmen. If you want to know more about the beaches in Playa Del Carmen see our article here on the top 5 beaches to visit. If you want to visit a beach in the Riviera Maya then our guide here will help you find the best beach. There are also beach clubs in Playa Del Carmen that can make it an even more enjoyable activity. See our guide to beach clubs in Playa Del Carmen here.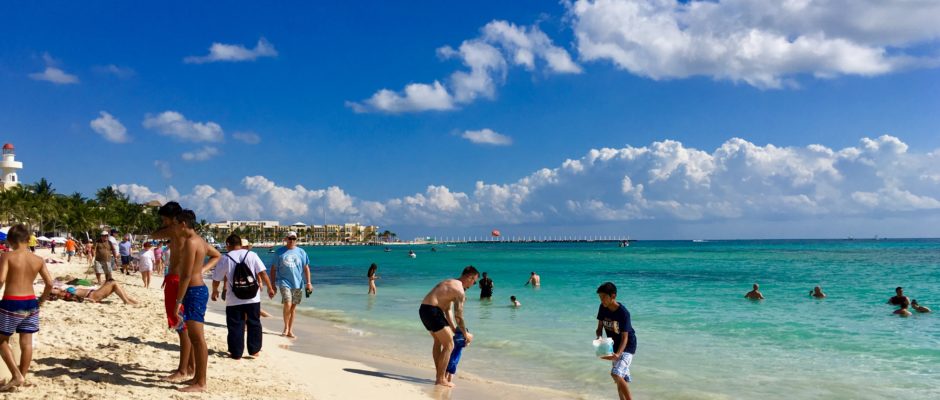 #2 Visit a cenote
Cenotes are the natural formations found in the Yucatan Peninsula. There are no really good cenotes in Playa Del Carmen but there are some close by. Swimming in a cenote is a favorite activity for many that visit. To help you choose what cenote is good for you to visit, we made a guide for you in an interactive map. For close cenotes to Playa Del Carmen to visit, see our guide here.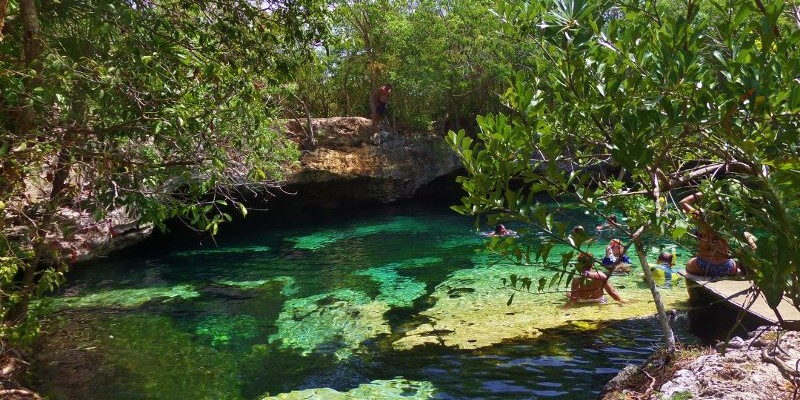 One other popular cenote to visit is Cenote Eden. See our video below to see what it is like to visit.
#3 Go to one of the big eco parks
The term eco park is a little misleading but these parks are park adventure, part nature and a lot of fun! The big eco parks are Xcaret, Xel Ha , Xenses, Xoximilco and Xplor. You will no doubt see advertising for these. Theses three parks are very popular and worth the money for going. See each of the articles on how to score a discount and what to expect from each park. Below you see our video for Xel Ha just for an example of what one of these eco parks is like.
#4 Take a tour and get out there!
Most tourist want to get out of the hotel and go on a tour. We have a huge guide with an interactive map that will help you choose the best tour for you. The map will help you show you where you can go and how far things are from where you are staying. For our big guide of tours and excursions see our guide here.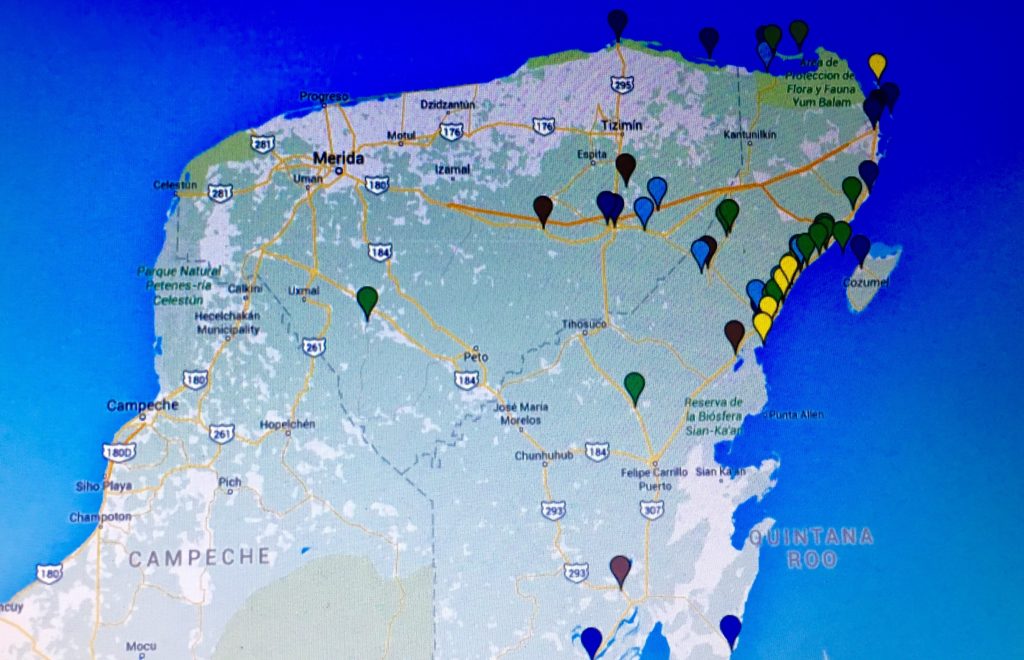 #5 Visit one of the Mayan Ruins
Mayan ruins are always high on tourist list of activities in Playa Del Carmen. The largest Mayan ruin is Chichen Itza not only in size but popularity as well. See our article on the best Chichen Itza tours to take here. Also see our guide to recommended tours to Coba Mayan ruins.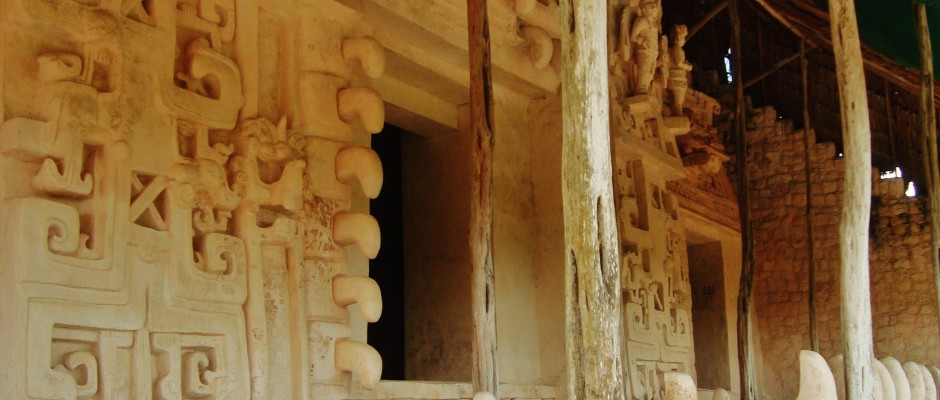 But did you know there are several other great options for you to consider? Below in the photo is just one example of a Mayan ruin you can visit. This one is Ek Balam. To see what Mayan ruins might interest you, see our guide to Mayan ruins here. There is even an interactive map that will help you see where they are and how far they are from where you are staying.
#6 Go out at night in Playa Del Carmen
Playa Del Carmen has great bars, nightclubs and night spots to make for a fun night out. If you want to visit a great bar, check out our guide here. If you are looking to do some clubbing or visit a nightclub see our guide here. Of course Coco Bongo is one of the most popular clubs that has a show. For tickets to Coco Bongo, click here for information.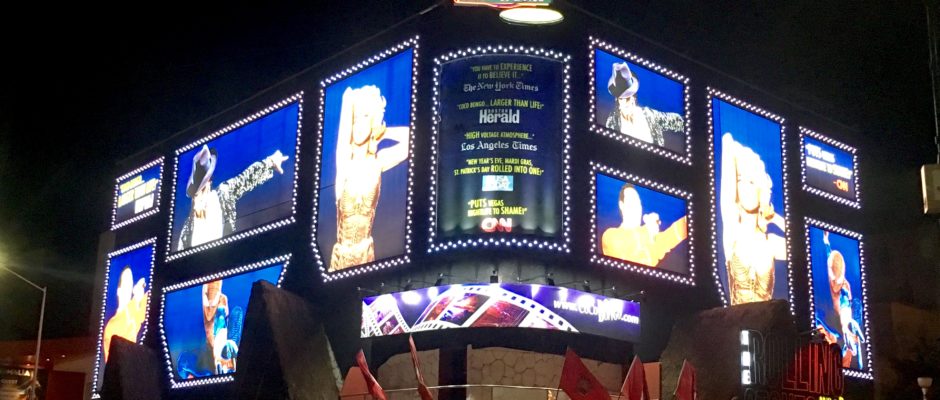 #7 Walk on 5th Avenue
This is the pedestrian street that parallels the beach. There are about 22 blocks of shops, sightseeing and restaurants. For discovering the best of 5th Avenue and what you should see, our article on 5th Avenue. We made you an interactive map so you can discover the best things to see.
#8 See a show
If you stay at an all inclusive hotel, most of them have shows to entertain you while you are on vacation. These shows can be a little on the amateur side so you might want one special activity to attend while in Playa Del Carmen or the Riviera Maya. Two shows you can go see are the amazing Cirque Du Soleil show and the Coco Bongo Show. These shows are unique in their own way. Cirque Du Soleil is world renowned and has a permeant show and theater here in the Rivera Maya. Coco Bongo is like a Las Vegas like show with imitations of music videos, performers and dancers. To read more about each show, see our articles here.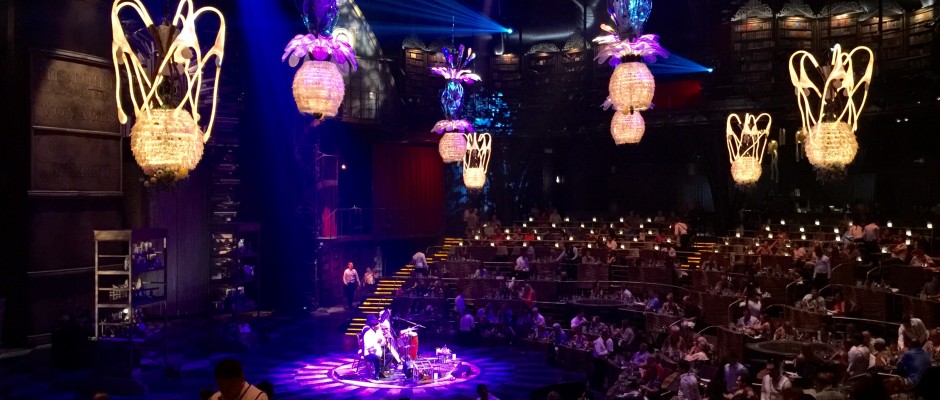 #9 Take a day trip
There is a lot to see from Playa Del Carmen. We are right in the middle of the Riviera Maya and there is great access to many great day trip destinations. You can choose from visiting Cozumel to visiting colonial villages. You can rent a car or take the ADO bus to many destinations that are less than three hours away. For more on day trips from Playa Del Carmen, see our article here.
#10 Eat out at a great restaurant in Playa Del Carmen
Everyone needs to eat but when on vacation you want to make some meals a special occasion. The good news is there are some great restaurants to try in Playa Del Carmen. We have made it easy for you by picking places we would eat at for all three meals a day for one week. See our article on where to eat in Playa Del Carmen here. You are guaranteed to love some of these if not all of them!
We hope you enjoy some activities in Playa Del Carmen. Let us know in the comments what some of your favorites are that you have done.