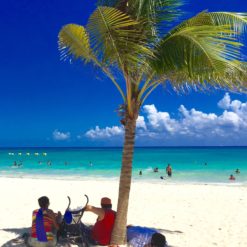 Opening a business in Playa Del Carmen
Many dream of moving abroad to start a new life or new phase of life. You many have saved up a little stockpile of money and want to work some in retirement years or move to work while still young. What is it like to open a business in Playa Del Carmen Mexico? What type of businesses are good to open? Where should you open? What are the pitfalls of opening a business in Mexico? We will examine all these things in this article.
We will note that we are not going to talk about the legal paperwork and governmental requirements for each type of business. This is best discussed with an immigration lawyer and with the appropriate office at city hall.
What type of business should you open?
Do you imagine yourself opening up a small beach bar and spending your days looking between the palm trees while serving fruity drinks to expats? Many people imagine that, and this could be a dream job but reality will wake you up in a hurry from this dream. For one, Playa Del Carmen is a small town in some perspective but the cost of a beachfront bar will cost you at least a million dollars to get into the real estate market.
Many people think about a bar but restaurants are by far the largest business opened by people moving to Playa Del Carmen.
Bars in Playa Del Carmen can be good money makers but also are often owned by restaurant groups or are well connected businesses. Bars and clubs are best left to people with a lot of time here in Mexico and connections here.
Restaurants in Playa Del Carmen offer a way for foreigners to express their talents and bring a taste of home to a new place. Bringing something unique to Playa Del Carmen is often a business route many take.
In the following sections we also mention some types of businesses that have worked and are run by expats.
It does matter WHERE you have your business
The beachfront for one, is limited in space and highly desirable. So this is out of the reach or most people. The next obvious location is 5th Avenue. Here there are thousands of tourist and locals walking everyday. The foot traffic is perfect for most businesses. But rents are very high and you will be competing with many long running businesses that have a good reputation to run on.
This makes some start to look at 10th Avenue or side streets off of 5th Avenue. Rents can be nearly half but often your visibility and foot traffic is 80% less. Playa Del Carmen is a block by block town. Some blocks are notoriously dead blocks for business. We have seen some blocks have business after business open and close, never to learn the lessons of previous businesses. It is important to know Playa Del Carmen well and pick a location that will fit the type of business you want to open.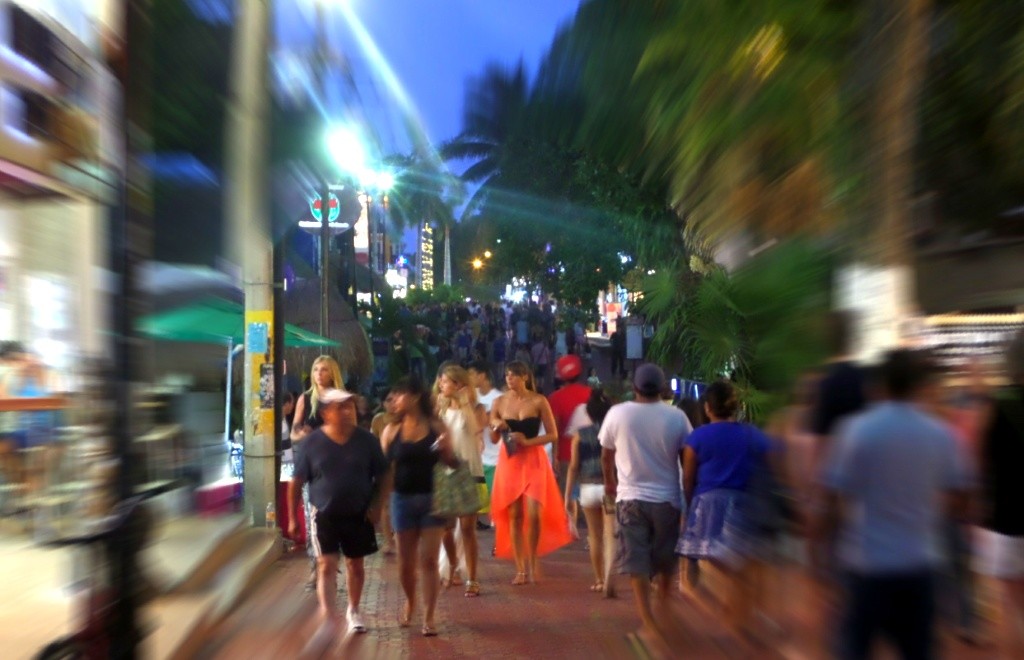 Business trends in Playa Del Carmen
We talk with hundreds of business owners every year in Playa Del Carmen. We see what is working and what people are thinking of doing. Here are several trends we are seeing happening. Below is our map for reference of the topics of location and trends.
The entrepreneurs avenues
For many restaurants the rent is very expensive in the center of Playa Del Carmen. For those that want to have a small restaurant without the high overhead but still be accessible to the center and good neighborhoods, there is one area that has become popular. We call this the entrepreneurs area of Playa.
This area is on 30th Avenue from Constituyentes Avenue to 38th Street. Then part of 10th Avenue, 34th Street and CTM Avenue basically. Here you can find such restaurant success stories like the Don Chendo Restaurant.
People with a passion for good food have carved out a location that locals will go to, expats and some tourist. It takes building a reputation but once you have established that, you can have a stable business to grow on.
In house and deliverable business
Do you want low overhead and work from home atmosphere? What about a business that you can deliver goods and not have a physical storefront? We have seen this for small startups in Playa Del Carmen.
Mostly this has dealt with food delivery niches. Some people are doing healthy meal deliveries that service busy and healthy minded individuals. It can take some time to market this since you don't have a storefront but once you have a following it can be easy to have a steady clientele.
You will need a good product and volume to make delivery affordable, but you can cost cut over a restaurant because you have lower overhead. Some also make this work near to 5th Avenue since workers all need affordable meals. If you are able to have meals between 60-100 pesos you can sell to locals working and even offices.
Other ideas for online or at home businesses are services like interior decorators, wedding photographers, air condition repair or business models where you meet people at their home or office.
Start small and end up with a storefront
You can even start a home based business and transition into a storefront when you get big enough. This is what many food based businesses have done.
The other side of the highway
Most everyone focuses on the tourist center of Playa Del Carmen. After all this is where the big money is. But with so much competition, you can find yourself fighting for just a small piece of the business.
This has made some people look to open a business on the other side of the highway. The 307 Highway is not only a physical divide in Playa Del Carmen, it is a mental one as well. It divides the tourist center from where the locals live. Most businesses that open there focus on serving locals and very few tourist. Only if you have something very remarkable will tourist even cross 30th Avenue to visit.
With a growing middle class, there are neighborhoods like Los Olivos that have thousands of working professionals that all will eat out or shop once a week or more. On the map above we have the popular avenues where businesses have found a good opportunity to open.
Some have found the rent to profit ratio better than being in the center of Playa Del Carmen. You also take out of the equation for the most part, the low and high seasonal differences that mostly effects tourist based businesses.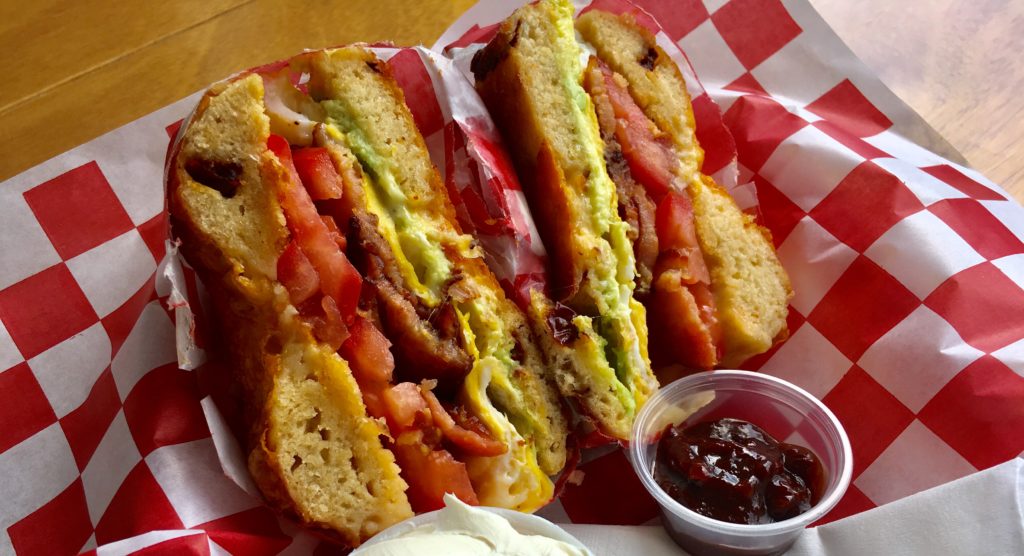 Moving out of Playa Del Carmen to start a business?
Another business trend we have noticed is moving out of Playa Del Carmen all together. The first instinct when moving to Playa Del Carmen is to think about a business in Playa. Some have found the rents and hassle of doing business hard. Once people are more comfortable living in Mexico and you see opportunity in other areas, you might venture out to open a business.
This does not mean you have to move from Playa Del Carmen. It might mean you split your time living between two places, having the best of both worlds. So where have people moved to open a business?
Places like Isla Holbox and Bacalar have lured businesses with the ease of opening a business and lower rents. Both locations have very small populations and are more remote. At first you might think that it would be a bad place for business. While locals might not be customers, the fewer tourist that go there flock to your business because you offer a quality product. You might open a restaurant, bar or hotel that will cater to the tourist market.
Even small places inland like Valladolid and Coba are drawing attention of businesses. With websites like Airbnb and others, it makes it easier to connect with people looking for a guesthouse or retreat off the beaten path.
Marketing and advertising a business in Playa Del Carmen
If you have gotten to the point of thinking about opening a business in Playa Del Carmen, you will need to think about advertising. This process should start early because you will need to hit the ground running. The idea of "build it and they will come" mentality does not really work here. There are a lot of places that open and then fail because they did not build a customer base fast enough and word did not get out.
Marketing in Playa Del Carmen is hard (be sure to read our guide on advertising and marketing, it has a lot of details for you). Most likely you are coming from a location where most everyone speaks one language and there are regular media outlets to use. Mexico and Playa Del Carmen in particular are very different. For one, if you are targeting a tourist market, there is a new audience each week and you have to reach them. Second, there are multiple languages to reach. You will also need to know how people find out about places and how to reach our in multiple languages.
Most people in Mexico do not watch local TV stations or the nightly news. Radio stations are very few in Playa Del Carmen. In fact there are very few places that a majority of eyes. This makes marketing hard and a puzzle to get the message out. it usually takes some multiple places to target your audience.
Pitfalls of opening a business in Playa Del Carmen
What can we tell you are some of the things to avoid doing wrong? Here are a few tips we can pass onto you that we have learned in dealing with hundreds of businesses.
Most businesses don't make a profit the first year.

Between inventory and the cost of paperwork, it can take a while to break even. You should think more long term in terms of success. Playa Del Carmen is not a get rich quick scheme of a place.

Don't open a business to cater to expats.

This is a 101 beginner's lesson. It might sound easy to target expats and deal with people that speak your language. But the expat market can be tough. For one, this is a limited market. In comparison to the overall population this is less than 10%. So you already exclude 90% of the market. Expats also know local prices and those that have been here for a while will speak Spanish and know who offers services at a good price. While it is a tendency to work with people that speak your own language and trust a little more those from the same place, after a while people integrate more. If you are a tradesman, your skills may be very good, but many locals are also very good and know local materials. Plus, they are used to local wages. This is just one example of why targeting expats s hard.

Think about the low and high season.

Any business like a restaurant that runs off tourist will need to appeal to locals as well. Many people will tell you that it is the locals that carry you through the low seasons.

Have capital.

You will burn through money and without a buffer, especially the first year, you just might end up wasting your investment money. It is a shame when we see a new business open and then close within a year. We think about all the time it took to get the location ready and buy the equipment. Much too frequently people end up selling things off a fraction of the cost. It is why you see so much restaurant equipment at the Bazar de Remate on 35th Avenue.

Get a good deal on rent.

Most people are going to rent for a business. If you can afford to buy you probably are not the type that is going to work behind a counter as well. Rent can be tricky in Playa Del Carmen. On one hand you want a good deal but don't want to sign a long contract because you want to see how your business will go.

If you only sign a year contract and your business is going well, then your landlord ups the rent to the point of forcing you to relocate, it can seriously damage your business. Not only is there the stress of finding a new location, renovating the new location but also reaching out to customers to tell them you moved. Just think of all the places your business is mentioned, websites, Trip Advisor, magazines and online forums. All of this free promotion will be wasted if people cannot find you.

Buying and selling a business.

If you are looking to buy a preexisting business or looking to sell one, there are pitfalls. Businesses are like clothes. They fit the owner well. When a potential buyer comes along, it can be hard to fit into the existing business model. Each owner likes to customize it to fit their wants. We have only seen a small number of businesses sell successfully and continue to run. This means that on both sides caution should be used when thinking about selling or buying a business. If you are looking to buy an existing business, does it have a good reputation? good location with long lease? and is it a business you want to keep fairly similar to continue to success?

Hiring and dealing with Mexican work habits.

Finding good help can be hard. No doubt you have an idea of how you want to conduct your business. Training can take time and finding someone that is a good worker can take even longer. The fact that people often change jobs in Playa Del Carmen shows that it is easy to find another job. This speaks well for the business climate but not good for employee retention. Finding good employees and keeping them is a challenge. Often foreigners tend to do better because they pay a little better and have better work environments.
We hope this give some perspective on opening a business in Playa Del Carmen. Some other reading might include an interview with a business owner on 5th Avenue and also our article about moving to and living in Playa Del Carmen.
If you have comments or questions about opening a business in Playa Del Carmen, we would love to hear from you in the comment section below.