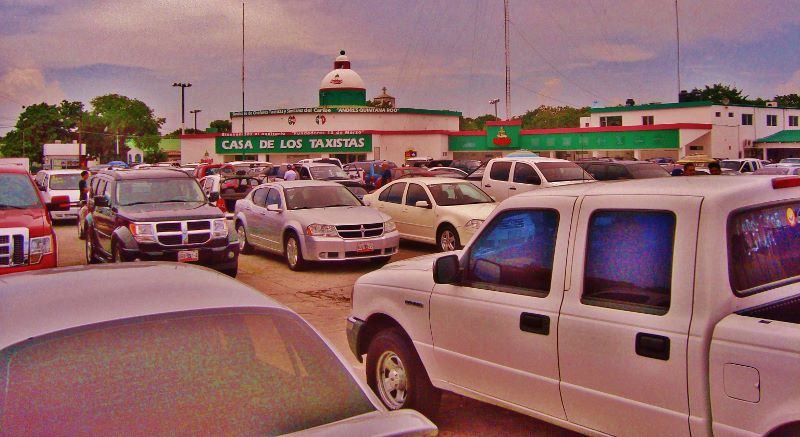 Moving to Mexico means leaving some things behind and with restrictions on importing your own car it might seem much easier just to buy a car here. You also might think that used stores would be popular in Mexico due to the economy and cost ratio of things compared to what people make. This could not be further from the truth. The truth is, it is hard to buy used items in Mexico. Many things are used until they are totally worn out. What things are sold a second time are often offered at a high price. So you have to keep this in mind when looking around for a car, clothes or furniture. The good news is that when you go to sell things used, you can get a good return on your investment.
Buying a used car in Playa Del Carmen
Before you start looking for a car, let us give you some tips.
Tip #1 You should check to see if the car is stolen by entering the information in this handy government website here.
Tip #2 Make sure the current owner has the original receipt, called a "factura".
Tip#3 Usually the cheaper the car the worse care it got. Car maintenance is not great in Mexico and you will see some sad looking cars going around. People that have a car that is worth more generally have the money to take care of it as well.
Tip #4 Since there is not a lot of comparable sales it might be hard to know what is a good price for the vehicle you are looking at. Looking at some national sites for used cars and making a list of cars you like with the price, year and millage will help to estabish a value. You also can online to a car sales website in the US and get a general idea what that year and make go for, of course used cars tend to be cheaper in the US.
These are just some tips for you. Make sure you know all the legal requirement for making an auto purchase.
See our article on what is the best car to have in Mexico. This is just an interesting look to see what cars are popular here and what brands can get repaired easily.
Where to find used cars
Many people ask where to find used cars for sale. There are not a lot of used car lots and often you will see people driving around with a "$" sign on the car with a phone number but that can be hard to track down what you are looking for.
It is very traditional to park in a shopping center or grocery store parking lot to sell you car. After all, they have great visibility there. Sundays are the most popular days to go to the parking lots to see what is available. At the Bodega supermarket on Colosio Avenue there are usualy about 20 vehicles parked there. Aki supermarket and Mega in the center of Playa will have about 5-10 cars parked there at one time. There is a used auto lot on the highway near Calle 3 sur. It is next to the Tele Bodega Store. There are about 20 cars here at a time.
You can go to dealerships on the 307 highway to see what they have. Usually the selection is not as large as a dealership north of the boarder. We like the Toyota used car selection on the very south end of town past Liverpool department store but there are very limited amount of vehicles. Dealships usually on have the past two years of models and you will pay a premium for these used cars but maybe will get a warrantee.
Cancun has an auto market on Sunday for used cars. This market is by the stadium at the intersections of Avenida Kabah and Avenida Coba. You will see many from other parts of Mexico there. Vehicles tend to be cheaper in other parts of the country. If you are looking for something specific it might be worth a trip here but really you should be able to find something for sale you like in Playa Del Carmen without making the trip to Cancun.
See the online resources below for searching online for a car.
Where to buy second hand clothes and furniture
There is one good place for clothes in Playa Del Carmen. It is the Segunda Vida Consignment Boutique. This store was started by an American woman that saw the need for such a store. Here you can find men's and women's clothes and also small household items. Prices are reasonable and you never know what you might find. In addition to buying things here, if you have things you want to sell you can set up an account to receive some money for things you don't use (see store for details). The store has a new location. It is on 30th Avenue between 32nd and 34th Streets. It is open Monday -Saturday 9:00am-9:00pm and Sundays 12:00 noon-6:00pm.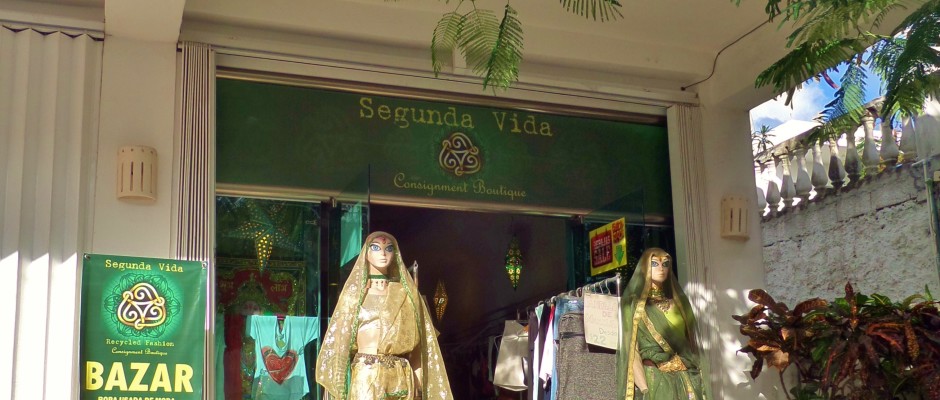 A very local option to get used clothes and some new cheap clothes is on Sundays at the market on 54th and 56th Streets between 10th Avenue and 30th Avenue. Here you will see lots of plastic tarps spread out to block the sun and piles of clothes or hanging up. There are some household items and tools here as well but most things are low end here or knock-off designer clothes.
For furniture, one of the best options for a store is Bazar De Remate on 35th Avenue between 2nd Street and 4th Street. This large warehouse gets things from remodeled hotels to personal items. There is usually some restaurant equipment and furniture here.
Since used furniture is hard to come by, you might want to read our furniture guide to Playa here.
Other online sources for used items
http://www.mercadolibre.com.mx/ This is a website for all of Mexico and in Spanish. It have everything listed from cars to clothes.
www.autoplaza.com.mx This a website for autos only and is for all of Mexico and in Spanish.
http://www.andale.mx/ This website has everything for sale and is more local for things just in Playa Del Carmen
http://www.vivanuncios.com.mx/ This is a online sales site for all of Mexico.
Do you have some tips for buying used cars or items in Playa Del Carmen? Please share with us in the comment section below.