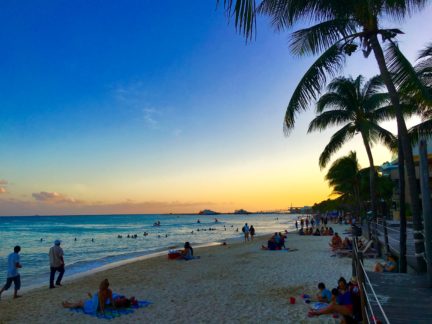 Sundays in Playa Del Carmen
Sundays in Playa Del Carmen are mainly a day of rest. They certainly feel different than other days. It is a day of waking up late, a day of spending time with family and friends, a day of visiting cenotes or the beach. It can also have other purposes as well. Here is a look at the cycles and routines of what happens in Playa Del Carmen on Sundays.
What Sundays means to locals
It might be surprising to hear that many in Mexico work 5 1/2 days a week. This means that Saturdays are usually a half day (see our article on the secret life of the Mexican worker). This means that Sundays are the main day to relax. In Mexico family and friends are very important and often the corner stone of plans for the day off.
The most popular things to do with family or friends on Sundays are: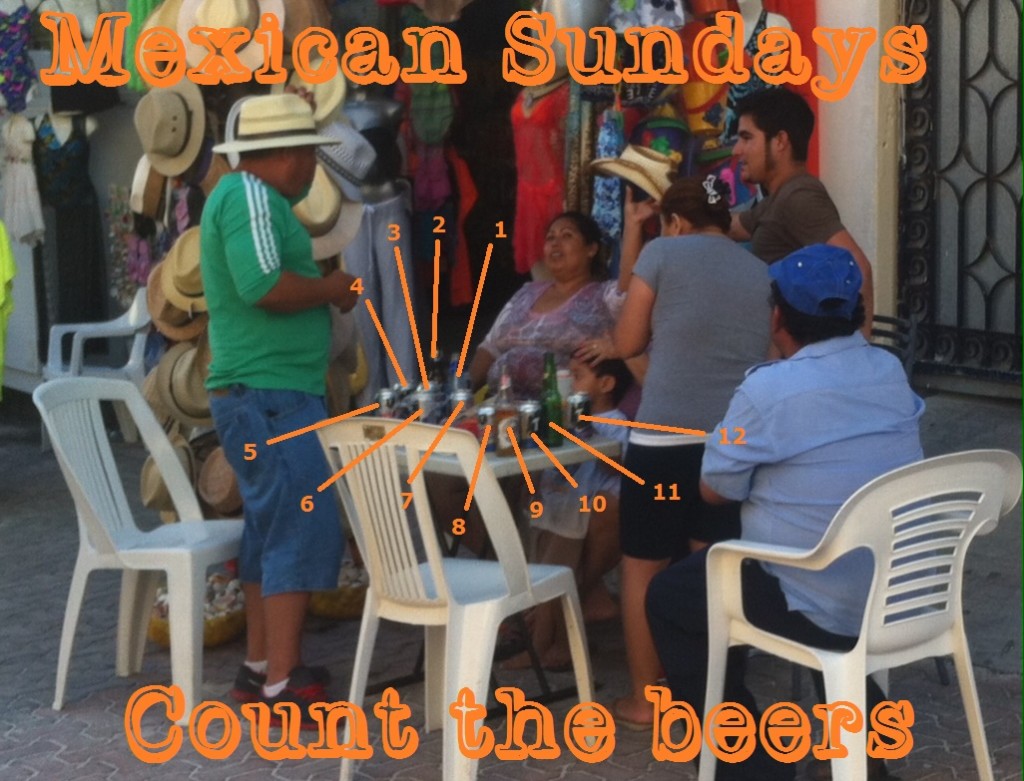 Day off or day of chores?
For some, Sundays is the only day to catch up on chores. Sundays are a popular day to do laundry or do shopping. For those that work and live at a resort out of town, Sundays are the only time to get these things done. It might mean a trip into Playa Del Carmen to get supplies before going back and resting.
Many locals spend Sundays shopping at the street market that pops up in Colosio. This market spans sever blocks and is centralized between 10th Avenue and 30th Avenue and around 52nd and 54th Streets.
What are Sundays like for tourists in Playa Del Carmen?
Sundays are actually one of the busiest turn over days in the tourist sector. Many people leave on Sundays to hear back home to arrive for the workweek. For those not leaving to the airport, a relaxed morning awaits. With more time you might want to go out for brunch. Here are some places that are good.
Brunch spots for a lazy Sunday breakfast
Relaxed mornings seem to be perfect for brunch. Here are some spots people like going in Playa on Sunday mornings.
Plank Restaurant-This is one of the more well known places for brunch in town. You can order off the menu and have things from the food bar.
Cueva De Chango– Tucked into the jungle on 38th Street, this is a favorite spot for fresh food and local taste.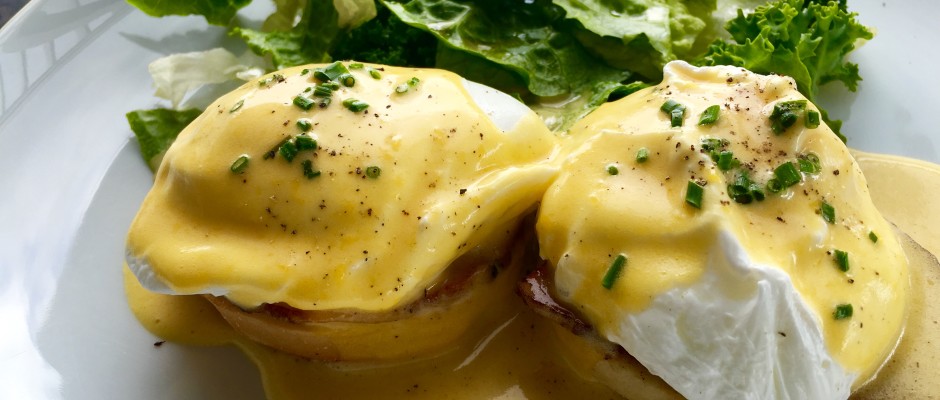 Beach days
Relaxing on the beach is prefect any day but it seems extra relaxing on a Sunday. Here are some of the best beaches to go to in Playa Del Carmen as well as some beaches near to town that you can visit. If you prefer going to a beach club for the day, there are plenty to choose from in our guide here.
Other activities for Sundays
Sundays are also good days to visit cenotes. Of course since this is the day more locals have off and visit them, if you are here on vacation you might want to choose a weekday. There will often be less people and you can enjoy the beauty of them more.
If you want something to do that might take up not only Sunday but your weekend, see our weekend guide getaways for residents. For tourists, you can check out our tours and places to go guide here.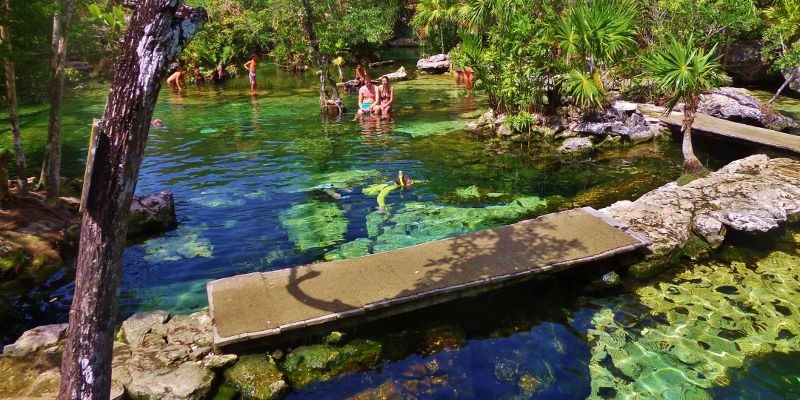 We hope you have enjoyed reading a little about life in Playa Del Carmen and what Sundays are like here. What are some of your favorite things to do on Sundays? Let us know in the comments below, we would love to hear from you.