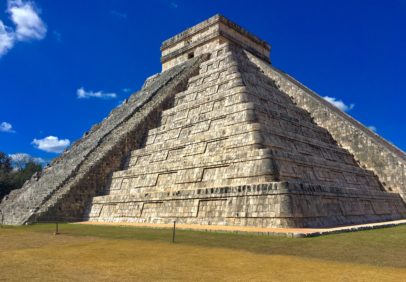 Chichen Itza and Cenote Maya Tour by allTOURnative Review
Most tourist have Chichen Itza on their list of places to visit when coming to Mexico. If you have not been to Chichen Itza and want to go with a tour, here is another option for you that makes for a full day of fun and sightseeing. This is a tour to Chichen Itza and Cenote Maya by allTOURnative tour company. If you are familiar with our website, we like allTOURnative tour company mainly because of the quality and respect for the culture and communities.
This tour will pick you up in a small van and transport you to Chichen Itza. After you have a guided tour of the ruins, you will visit Cenote Maya. This is the largest cenote in the Yucatan. Here you will have an opportunity to rappel, take zip lines in the cenote and other fun things. Below is our full tour review of allTOURnative's tour to Chichen Itza and Cenote Maya.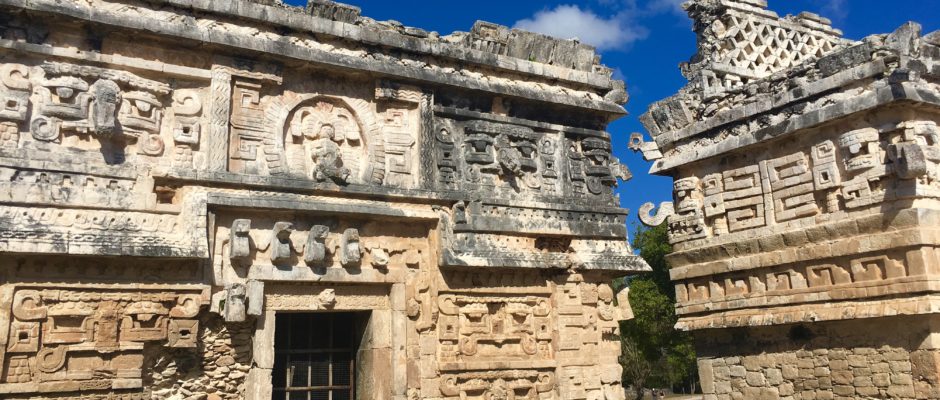 Our video of what this tour to Chichen Itza and Cenote Maya is like
We can write about this tour a lot, but why not see what it is like in this video we made of our day with allTOURnative at Chichen Itza and Cenote Maya.
What to expect when you go on this tour
After you book and have your confirmation, you will have a scheduled pickup time. This can be around 6:00-7:00am depending on where you are staying. This might sound really early for a tour on your vacation, but everyone on our tour said it was worth it to beat the large groups arriving by the time we were leaving Chichen Itza. This tour allows you more space and less crowds at the ever popular Mayan ruin site.
After you are picked up you will have a snack bag given to you and you have about a two hour drive to Chichen Itza. When you arrive at Chichen Itza, your tour guide will give you your tickets and then a full tour of the ruins.
After your time at Chichen Itza it is about an hour drive to Cenote Maya Park.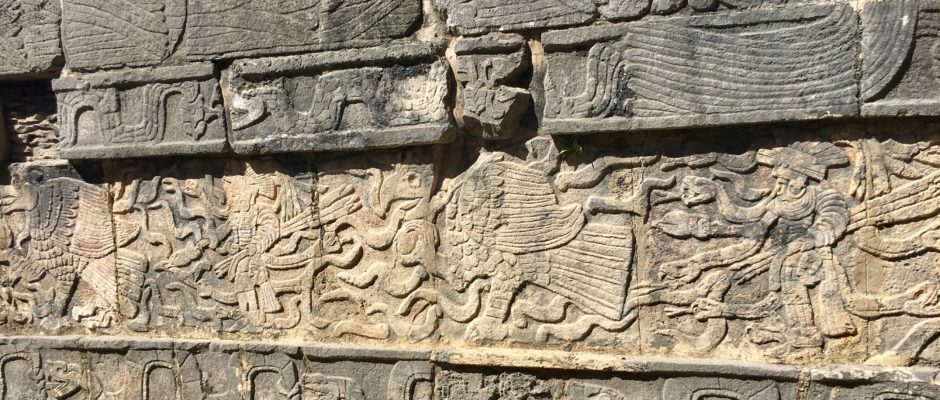 Cenote Maya Park
When you arrive at Cenote Maya  your group will have several options to start with depending on the schedules of other groups. The main activities at Cenote Maya are:
Eating lunch of Mayan food at the buffet.
Rappelling into the cenote.
Swimming and playing in the cenote with zip lines.
Experiencing a traditional Mayan ceremony with a shaman.
After your group has time to relax or shop in the small store before returning to the Riviera Maya.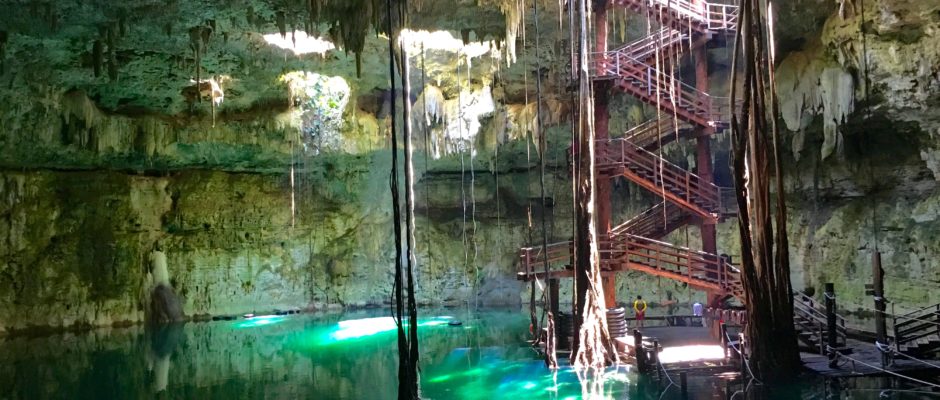 Snacks and lunch on this tour by allTOURnative
Since this tour starts so early, allTOURnative has you covered with a morning snack when you are picked up. In the snack bag you will find an apple, juice box, organic grain bar and a piece of Mexican bread called a concha.
Waters are available in the van throughout the day and there is water at the park in Cenote Maya.
For lunch you have a buffet at Cenote Maya. This includes a soup of the day and then a selection of local foods. You can find two chicken dishes (achiote and mole), pasta, handmade tortillas, beans, rice, mashed potatoes, empanadas, salsas and a few drink choices. You can purchase wine or beer for your meal.
Shopping for souvenirs at Chichen Itza and Cenote Maya
In both places you stop, you will have a chance to buy some souvenirs. At Chichen Itza there are many vendors both inside the ruins site and outside with many things to sell. Since this is a fully guided tour with no independent time to walk around, you should be mindful of your group and not take excessive time away from your tour time in Chichen Itza. If you see something you like, you might want to purchase it in Chichen Itza because prices are fairly good due to competition.
At the Cenote Maya Park there is a gift shop. There are similar souvenirs to the ones you will see in Chichen Itza. The quality tends to be a little higher but you also might pay a little more.
Tips for this tour to Chichen Itza and Cenote Maya
Make sure you are rested and set your alarm. This tour is designed to beat the heat and crowds in Chichen Itza.
Bring comfortable walking shoes. The site of Chichen Itza is large and you will do a lot of walking.
The Mayan ruin site of Chichen Itza is mostly in the sun. Even in the winter months the sun is strong. Come prepared with perhaps a sun hat, umbrella and sunscreen (Note: it is best to have biodegradable since you will be getting into a cenote later.)
Bring money for extra snacks, alcoholic beverages at lunch, photos take by staff at Cenote Maya, tips, and souvenirs.
Plan on the transportation times and going to the bathrooms. The guides are very good about letting guest know how long it is until the next bathroom and when there is a bathroom available.
Bring a swimsuit for the cenote. You can walk barefoot around since paths are flat and some have mats. You do not need a towel.
If you bring a Gopro or high end photographic equipment, you may need to pay the Chichen Itza fee for these. It is not required for cellphones or average cameras. The fee is just a few dollars. Let your guide know you need a permit.
In the cenote you are only allowed camera that strap to your body. Don't worry though, the best photos will be taken by the staff at the cenote and available for purchase afterward.
Why go on this tour to Chichen Itza and not another one?
There are tons of different options to Chichen Itza. The prices also range widely. So why choose this one over another one? Well, it depends if this tour fits your style. What is different about this tour is:
You are not on a large bus. Only small vans like Sprinters are used. This makes your tour experience more personable and you feel less like a herd of tourist. It also will allow your group to move faster through the day and not be waiting for lots of people.
It is less touristy than some tours. Your stop at Cenote Maya is more a cultural immersion into that area and the community that surrounds it.
Many tours go to Chichen Itza and a cenote. This tour offers rappelling and zip lines in the cenote. So these are added benefits of this tour.
This tour leaves early so you can beat some of the crowd.
How to book this tour to Chichen Itza
The first advice we are going to give you is to book in advance this tour. The reason we say this is because this tour does not go everyday and there is limited space in each van. So that you can plan out your vacation and what day you want to go to Chichen Itza, it is good to reserve a spot. This will help them plan what group you will be in and get a group for your language. Click the reserve now button to get all the details on booking this tour.

Have you been on this tour to Chichen Itza and Cenote Maya by allTOURnative before? What did you think? Do you have questions about this tour? Let us know in the comments below.