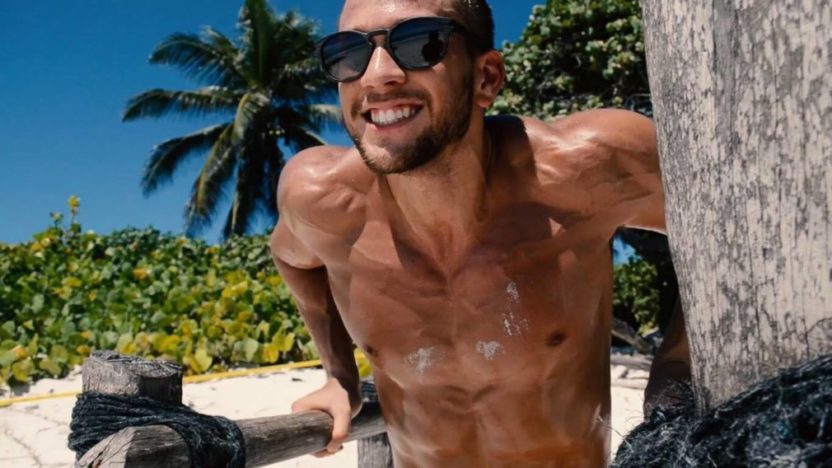 Meet Personal trainer Joel Cecotti
In our continuing series of interviews with people that live and work in Playa Del Carmen, we bring you a conversation with Joel Cecotti. He is a personal trainer at Evolve Gym where he enjoys the fit lifestyle and the Playa experience. Here is our interview.
1. Where are you from and why did you move to Playa Del Carmen?
I am from Argentina.  I moved to Playa Del Carmen looking for a simpler lifestyle and an opportunity to know a new culture.  The Mexican Caribbean always garnished my attention and somewhere I imagined living. It is a dream fulfilled to be able to dedicate myself to what I really love while living in what I consider paradise!
2. What is your fitness background and why do you like it?
Fitness has been part of my life for more than a decade now. I began training at age 15 in a gym where I grew up. I could never get away from the sensation that caused me to lift weights! Sports that I  like are soccer, bmx and wakeboard. The gym was always a complement to improve my sports performance, but nowadays, it is my main physical activity. I like fitness because it helpes me to have a healthy lifestyle and have better habits. My personal philosophy is that we have only one body which is our letter of presentation, therefore we must give it all the attention it deserves.
3.How long have you been a personal trainer?
I have been a personal trainer for 3 years now.  I studied in Argentina in different sport centers, currently I continue  my  training knowledge in Mexico.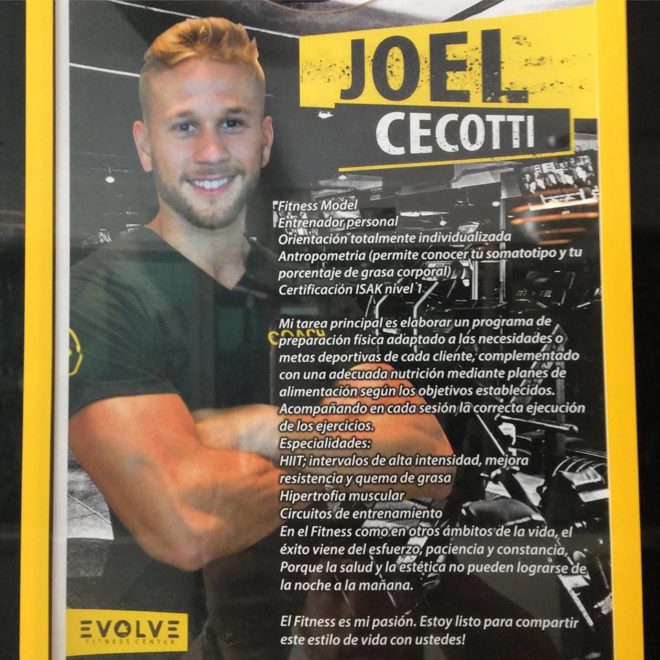 4. What is your style of personal training? Are you better known for training one way or another?
My style is focused on the aesthetical fitness. People of all ages and from different countries contact me to achieve a balanced athletic figure between the upper and lower body. Above all, I like to focus on a healthy body.  People usually seek to become an improved version of themselves, whether it is gaining muscle or having a lower fat percentage. That is my job, advising from my experience to improve their goals and objectives in less time. I really enjoy performing functional exercise routines and training.
5. What are some of your healthy pleasure in Playa Del Carmen? Like places to eat etc.
In the same street where the Evolve Gym is located (24th Street and 5th avenue) there is a restaurant called Caiman.  I have lunch everyday there where I order  chicken breast with brown rice and vegetables, I highly recommended, also I like Bio Natural, it has many options of organic food.
6. What are some of your unhealthy places or snacks you like?
Ok, here the list is a little bit longer! ​​I really like the Krispy Kreme Donuts, almond and chocolate croissant in Chez Celine, tuna burger in the Las Hijas de la Tostada, pizza 4 cheeses in Dominos and desserts; pizza Nutella and chocolate brownie from Casa Sofia.
7. Why do you like living in Playa Del Carmen?
I fell in love with the turquoise sea and the eternal summer.  Being one of the most popular tourist places in a world. Living here also allows me to meet people and from all over the world.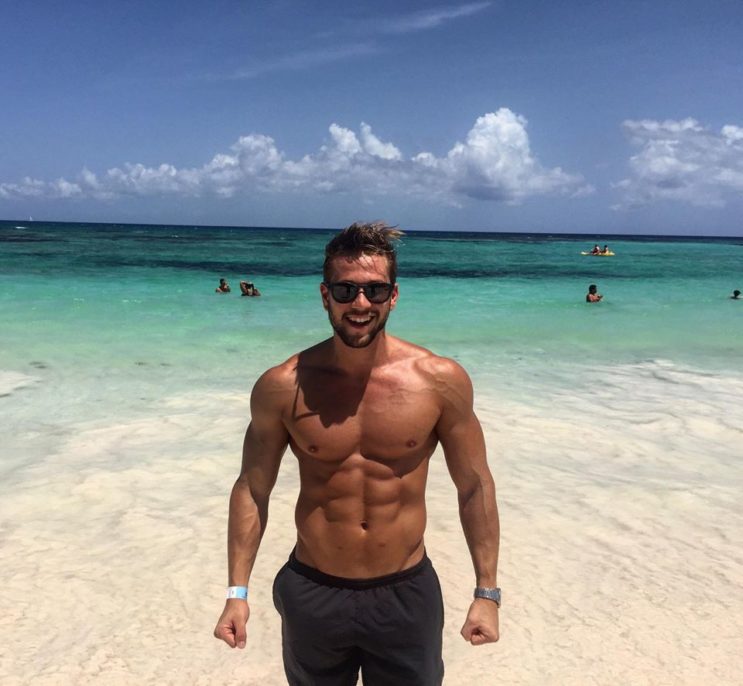 8. Why do you like Evolve Gym?
Evolve Gym has the best training atmosphere, is spacious, clean, has trained personnel for each area. The staff is very friendly from the reception to each of my fellow coaches, the cleaning team is always attentive to all this impeccable. It's location is magnificent, right in the center, and contains all the necessary equipment to make a unique experience inside the gym.
9. What are some of your fitness goals?
My goal for this year is the Mr. Cancun Bodybuilding competition which I will be competing with the support of Evolve Gym. I am currently in the middle of  preparation and training.  My focus is on my workouts and following a specialized diet plan for each stage of preparation. I will compete in the category men's physique. Then compete nationally in Mexico City and continue gaining experience as a personal trainer to bring brand new exercises for my clients.
Would you like train with Joel?
Joel trains with clients that speak English or Spanish. You can contact him through the front desk of Evolve Gym or by phone at: 984-100-0494
You can also follow along with Joel on his Instagram account and see how he does with the current fitness goals. https://www.instagram.com/joececotti/