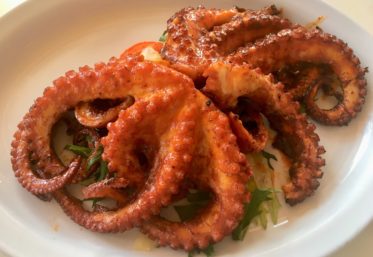 Mar Bella Seafood Restaurant
The Mar Bella seafood restaurant in Cancun is one of the best kept secrets. Forget the fancy places in the Hotel Zone and overhyped places, this is an honest to goodness fresh from the sea and gourmet to your table restaurant. Mar Bella Raw Bar Grill does not work on advertising but just word of mouth and part secrecy. You really have to know about this place because you would never find it otherwise.
We had heard about Mar Bella and were in the Puerto Juarez area of Cancun to try it out. We passed it just looking for it because you would not believe where this restaurant is. Once you find it though, you will love the gourmet options of seafood. See just what makes this one of the best seafood restaurants in Cancun.
What is the menu like?
The fact is that there are no menus.  On the wall there is a list of fresh seafood and what the price is per kilo. Your waiter will explain how dishes are prepared and what is available. If you wish to have something prepared a certain way, they can do that. However we do recommend going with what dishes they prepare. They have excellent recipes and combinations plus you will be getting a tried and testing recipe for local seafood.
One recomendation is to order several dishes to share and have your meal family style. This way you get to try several dishes and have things as they are prepared.
The wine list is extensive and complementary to the menu. Cocktails are also well crafted and unique. If it were not for the fact that the place is so busy and the food so good, you could just come here for the view and drinks.
Below are photos we took of some of the signature dishes Mar Bella offers. The first is a ceviche with crab, the second is tuna and the third is one of their clam dishes. Everything we had was delicious.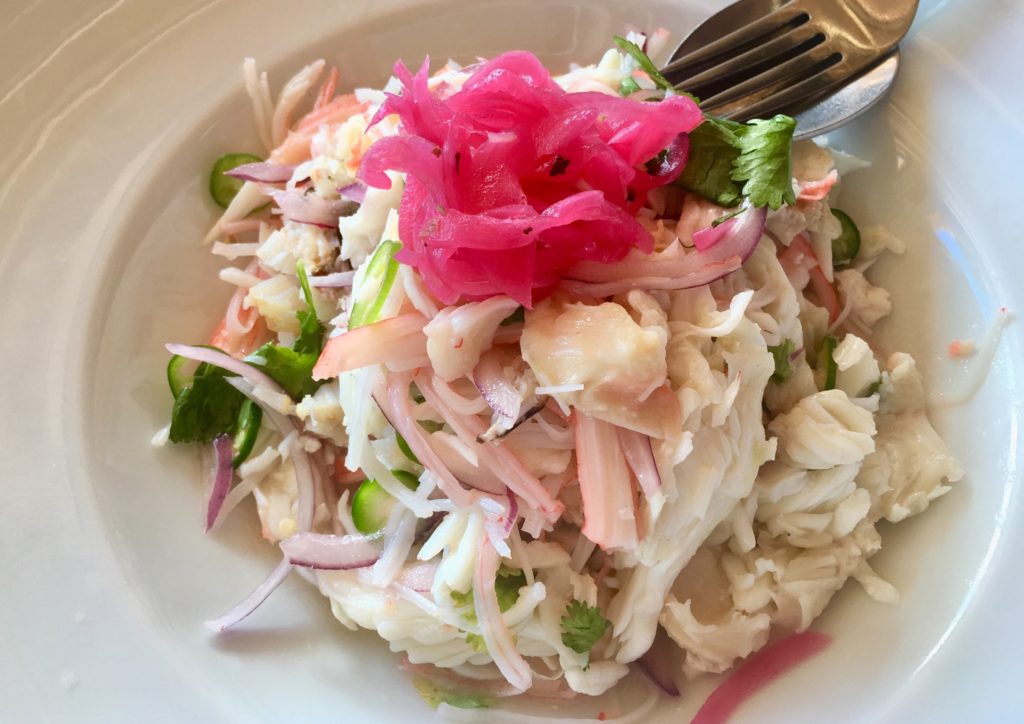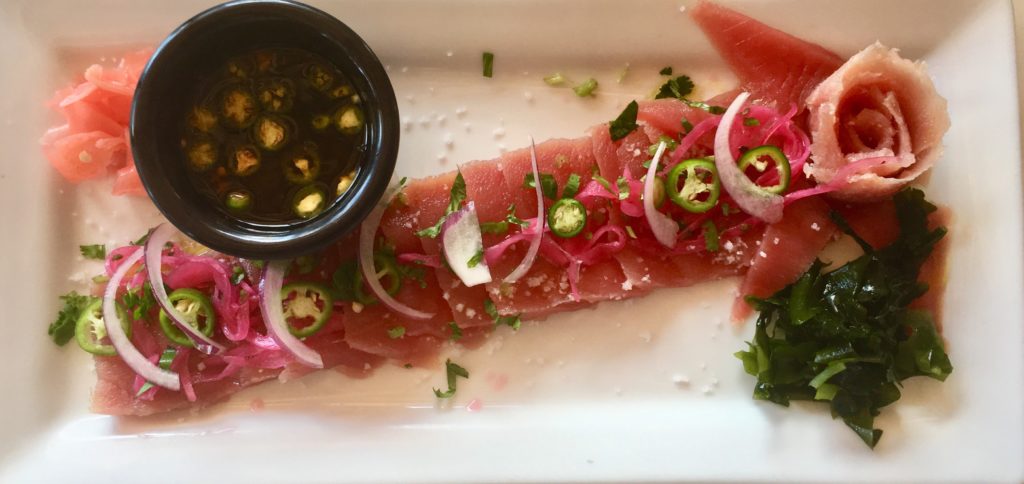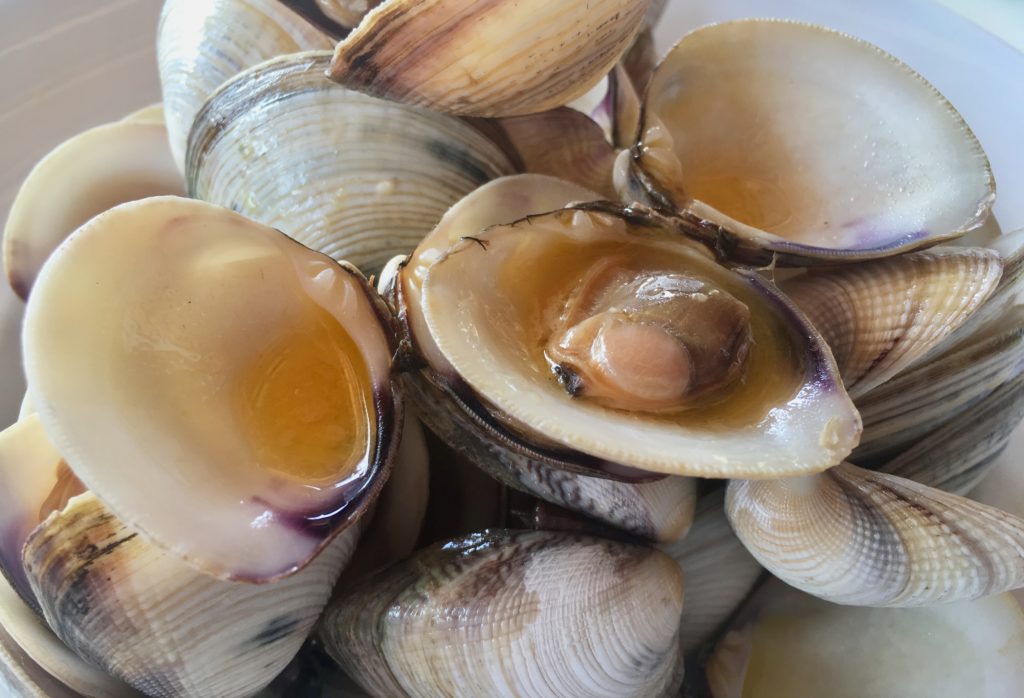 Service at the Mar Bella Restaurant
The service is excellent at Mar Bella. Not only can you find bilingual waiters, you will often find your plates instantly cleared when you finish and your table prepared for the next course. Wait staff is very attentive and numerous. The restaurant is a well oiled machine and the staff has been trained well to match the level of food they serve. We were impressed with our waiter (Ivan) who automatically knew the timing of the different dishes and what would be coming first.
How to get to Mar Bella Raw Bar Grill
Driving there is fairly easy, finding the entrance is not, so here are the secret details of how to get in. Mar Bella Raw Bar Grill is in the north west section of Cancun near Playa Blanca. It is on Lopez Portillo. You will see a rather blank white building and just a convenience store sign with Mini Super Mar Bella on it. This is it! This is the entrance.
If you come early like before noon, you might be able to park in the lot. There is parking on the other side of the street and also valet parking.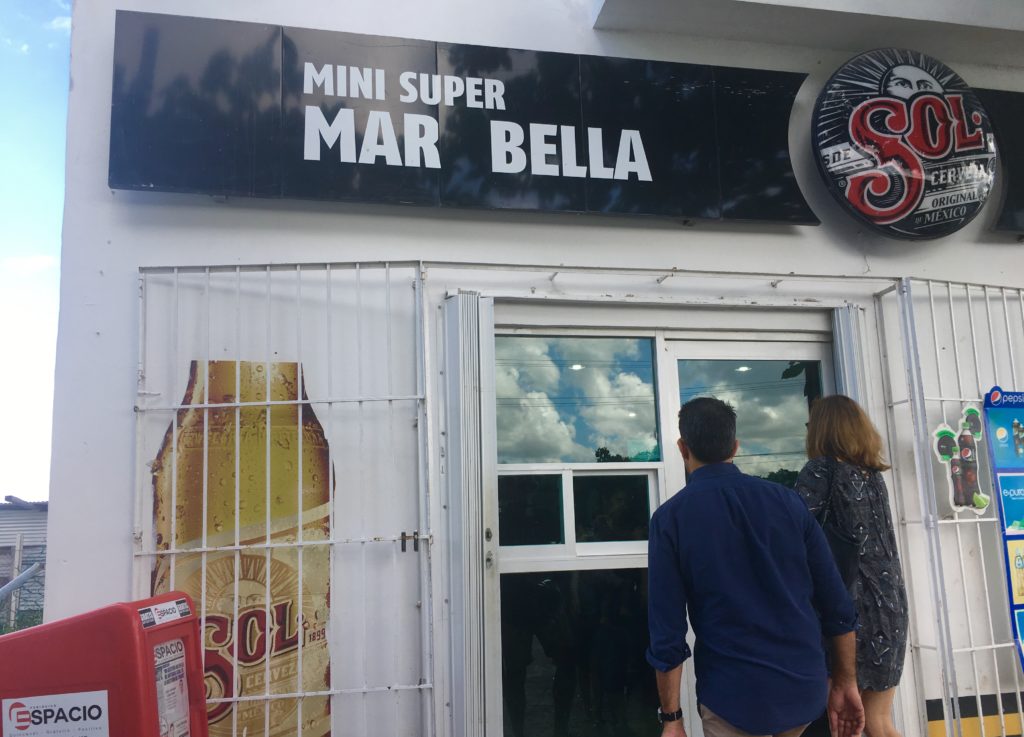 Once you enter the store you pass the check out and go up the spiral stairs. Yes this is the entrance! Note: This is not really handicap accessible. If you are brining someone in a wheelchair there is a staircase for staff that they can help you up. 
Hours for Mar Bella Restaurant
Lunch time is great for the views and so is sunset time. Weekends are busy and expect to wait for a table.
Monday-Thursday 12:00 noon-7:00pm
Friday-Sunday 12:00 noon-8:30pm
Have you been to the Mar Bella Raw Bar Grill before? Did you think it was the best seafood restaurant in Cancun? Let us know in the comments below. We would love to hear from you.