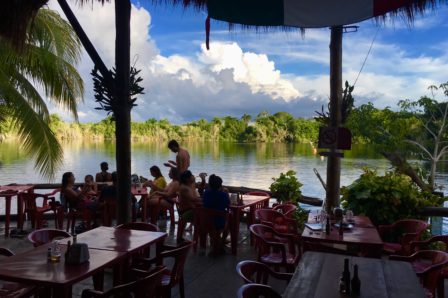 Cenote Azul in Bacalar
Cenote Azul in Bacalar is one of the attractions to see. This cenote is one of the deepest in the Yucatan Peninsula. The cenote is believed to be 90 meters (295 feet) deep. At any rate that is pretty far down to the bottom. For most people visiting Bacalar, they come here to relax on an afternoon and enjoy swimming in the cenote and the attached restaurant.
As you can see from the photo below, it is a peaceful location and the opening of this cenote is wide. It is not connected to the Laguna Bacalar but rather has a strip of land between the two bodies of water.
The restaurant at Cenote Azul
One of the reasons people come here is to have a meal and enjoy the view. The restaurant is a large palapa and has been an institution here for a while. At the restaurant you can get Mexican dishes. Beer and alcohol are also served. Prices are very moderate.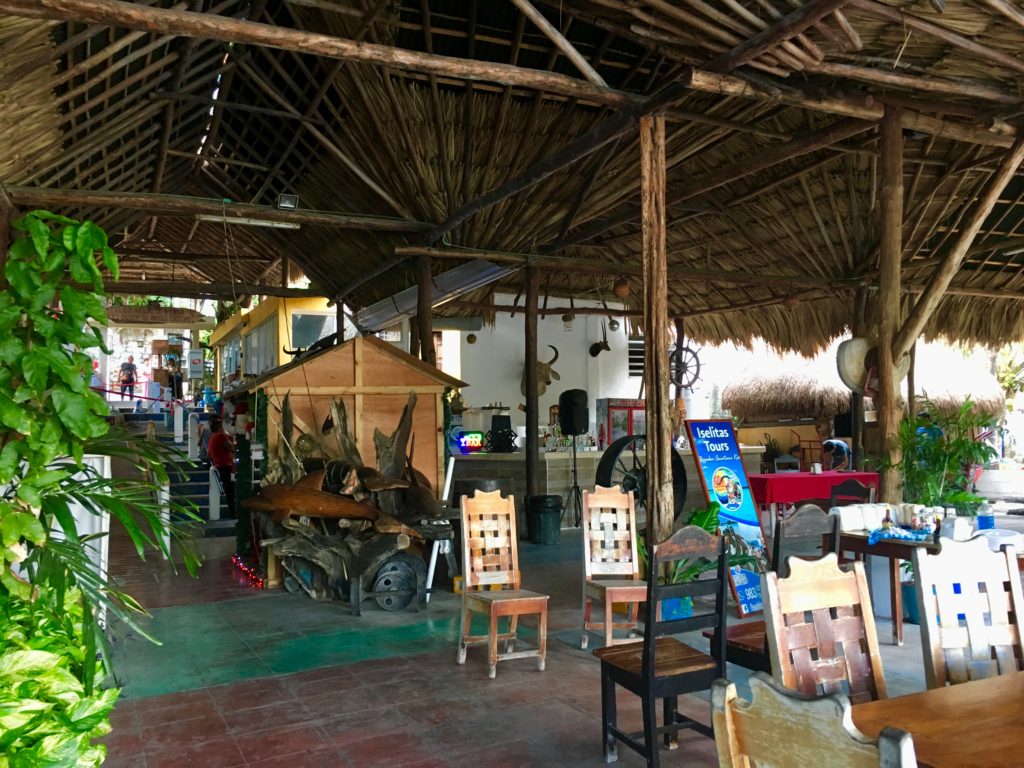 How much is the entrance at Cenote Azul in Bacalar?
The entrance price to Cenote Azul is 25 pesos per person. This is the same if you just want to come to the restaurant. It is a pretty low price just to have the view and enjoy the surroundings. It is even a better deal if you are going to swim.
What are the hours of Cenote Azul?
Cenote Azul is open daily from 10:00an-6:00pm daily.
How to get to Cenote Azul
Cenote Azul is about 5 km from the center of Bacalar. To visit this cenote, it warrants a car or taxi service. You can access the cenote from the 307 Highway or from the coastal road. The entrance is near where the Costera Road and meets the 307 Highway.
There is a parking lot.
For more about visiting Bacalar and things to do there, see our article here. For other cenotes to visit, see our guide here.
Have you been to Cenote Azul in Bacalar? What did you think? Let us know in the comments below.