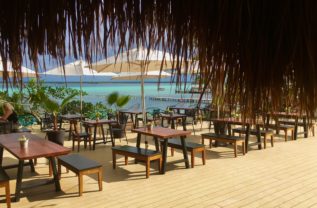 The Bacalar Restaurant Guide
If you are going to Laguna Bacalar then you will surely be looking to go out to eat. There are some great restaurants in Bacalar that just might make you stay longer. Bacalar is a small town, but it has a lot to offer in the way of restaurants. Each time we are in Bacalar we are finding new places and we are always impressed with how things are developing with the food scene. Discover some of these restaurants in Bacalar your next time there!
Be sure to let us know which restaurants in Bacalar you like in the comments below.
Map of restaurants in Bacalar we mention below
Most of these restaurants are all centrally located. If you are staying in the center you can walk to them.
All of these restaurants are affordable and pretty much on the same level of pricing. The only slight difference is La Pina and Mango Y Chile the more budget friendly and La Playita Restaurant and Finisterre Restaurant with more upper end items.
La Playita Restaurant
This is perhaps the best restaurant to visit in Bacalar. It is good because the setting is one the lakes edge (see photo at the top of the article) and menu has a wide range of items that are all good. The restaurant has excellent décor complete with stylish bathrooms. A large tree and well landscaped property shade and offer a lush feel as you meander paths to different areas to eat.
Most everyone should find something in the menu to enjoy including vegetarians. To fully enjoy the view go during the day. See La Playita's website here for more information.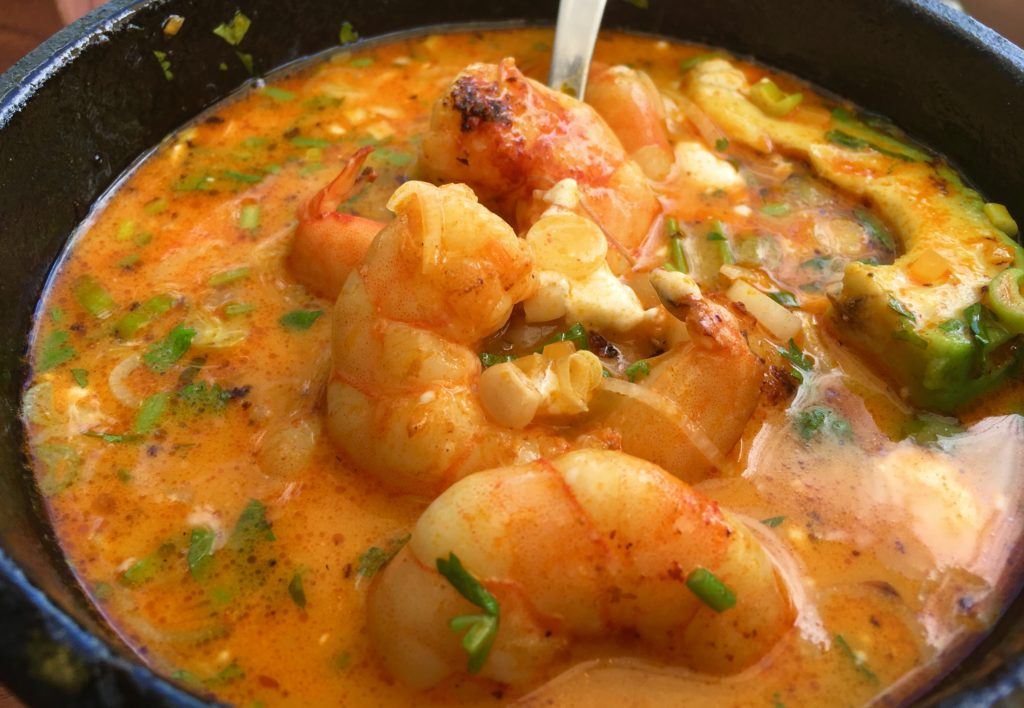 Hours of La Playita Restaurant
Open daily from 12:00 noon to midnight.
El Manati Restaurant in Bacalar
El Manati Restaurant is our favorite place for breakfast in Bacalar. Here you get local sourced foods, fresh taste and good value. You also get to enjoy the beautiful garden in the back. This is another not to be missed of the restaurants in Bacalar.
In the front of El Manati you will find an art gallery and gift shopping of local items. This is another reason to come here. They have really created a special space to enjoy. So the restaurant is not just for the good food, it is also for the atmosphere.
Expect kind and courteous service as well as you experience the hospitality of Bacalar. See their Facebook page here for more information.
El Manati Restaurant hours
Open daily from 8:00am-9:00pm.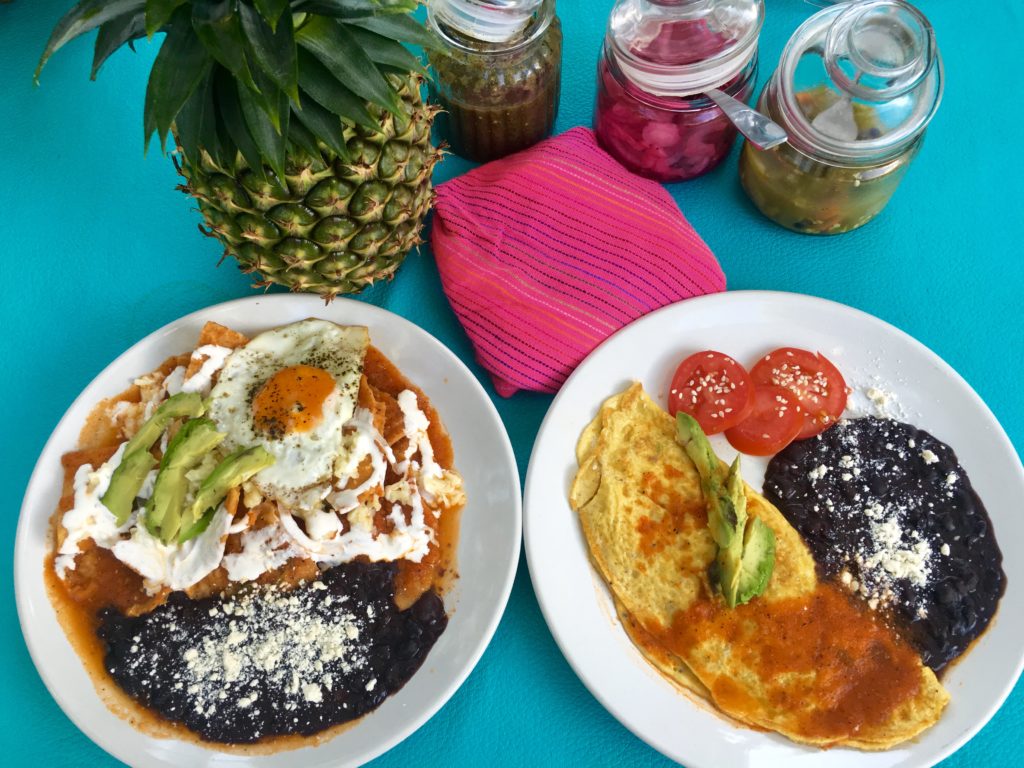 Finisterre Restaurant
This is one of the newest upper scale restaurants in Bacalar. It is an open air restaurant serving Mediterranean/Italian cuisine. Dinner is the best way to enjoy this restaurant since it is the best meal they offer. Some sample prices are: pastas 160-240 pesos, pizzas 140-190 pesos, and seafood and meat dishes are about 280-380 pesos. For more information on this restaurant here is their Facebook page.
Hours are Finisterre Restaurant
Open daily from 8:00am-11:00pm.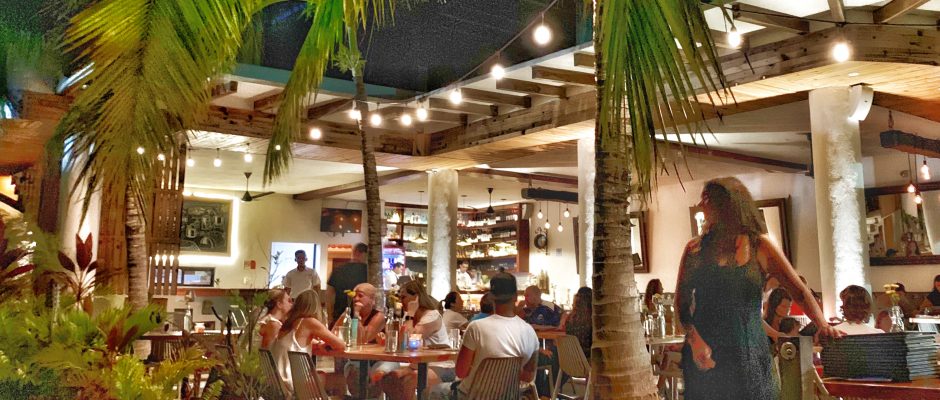 La Pina Restaurant
La Pina is a small and healthy restaurant in Bacalar. There is a garden in the back where you can sit at casual tables. Expect good prices and healthy food items. Especially good are the juices here. This is described as a vegetarian/vegan restaurant in Bacalar. Even non vegetarians will appreciate the fresh taste.
See the Facebook page of La Pina Restaurant in Bacalar here for more information.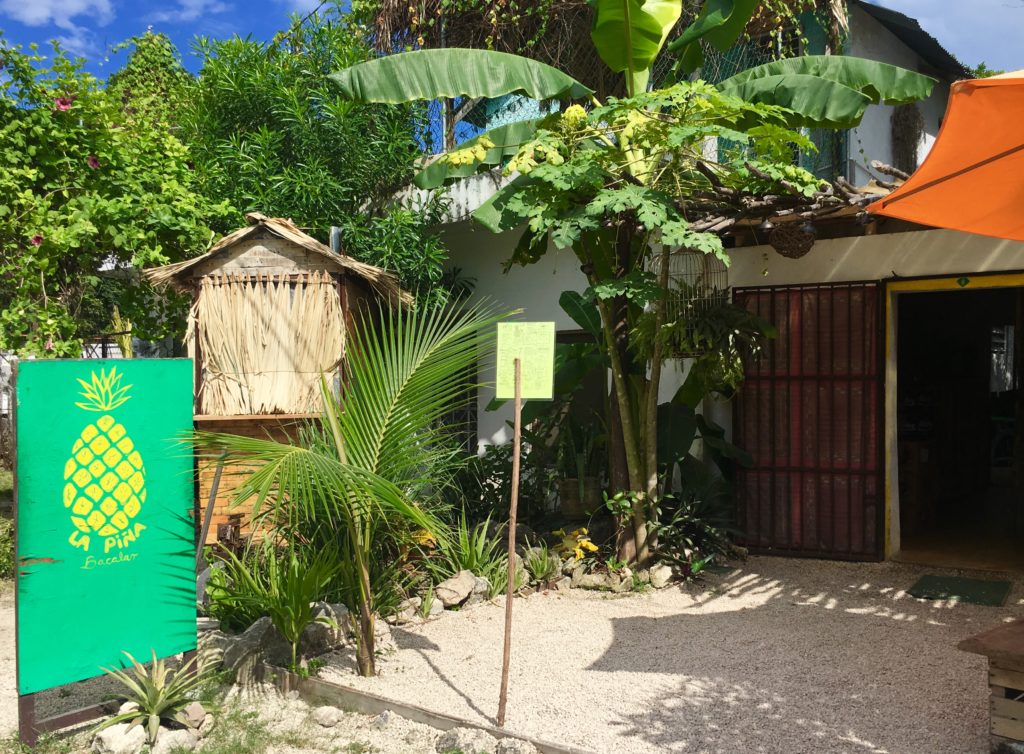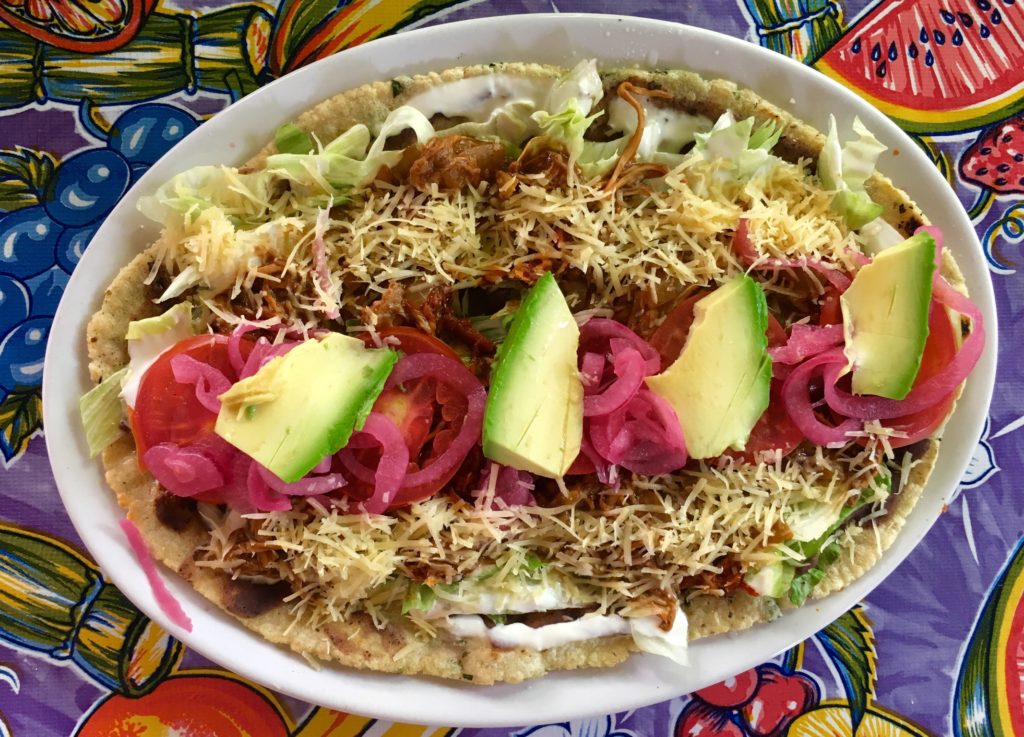 Hours of El Pina Restaurant
Monday and Tuesday 8:00am-9:00pm. Wednesday closed. Thursday -Sunday 8:00am-9:00pm.
Mango Y Chile Restaurant
Perched on the hill next to the fort is Mango Y Chile Restaurant. This is a fast food vegetarian restaurant with trendy vibe. Come in and order burgers, tacos or salads and enjoy the view. The atmosphere is casual and youthful.
There is seating on the porch overlooking the lake.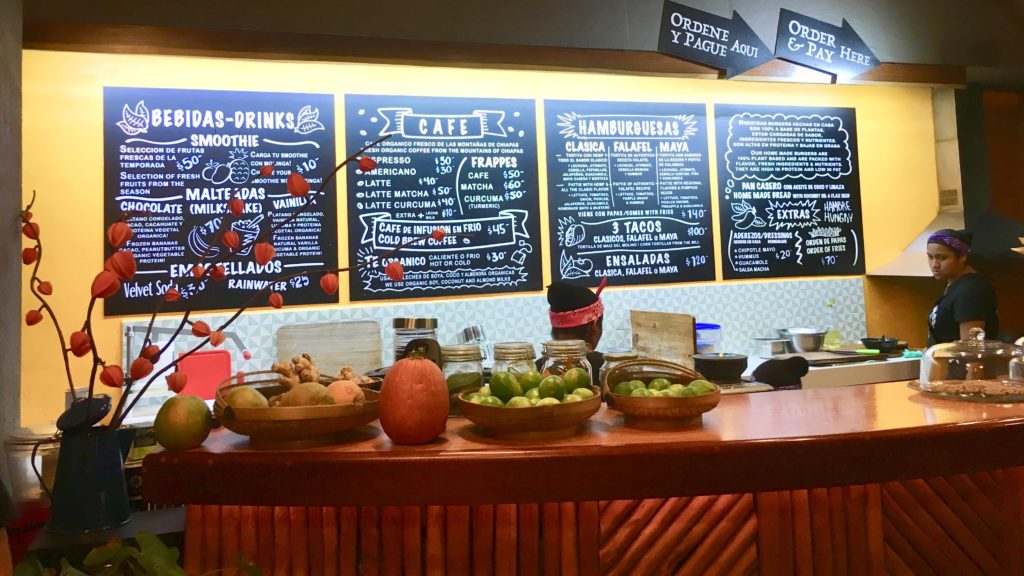 Hours at Mango Y Chile Restaurant
Monday 1:00pm.9:00pm. Tuesdays closed. Wednesday-Sunday 1:00pm-9:00pm. For mor information about Restaurant Mango Y Chile see their Facebook page here.
El Barril Grill Restaurant in Bacalar
For a more Mexican feel, this restaurant in Bacalar can accommodate your cravings. Here you can have more traditional Mexican plates and things off the grill. Most prices are 100-250 pesos. For more details you can see their Facebook page here.
Hour at El Barril Grill
Open daily from 5:00pm-11:00pm.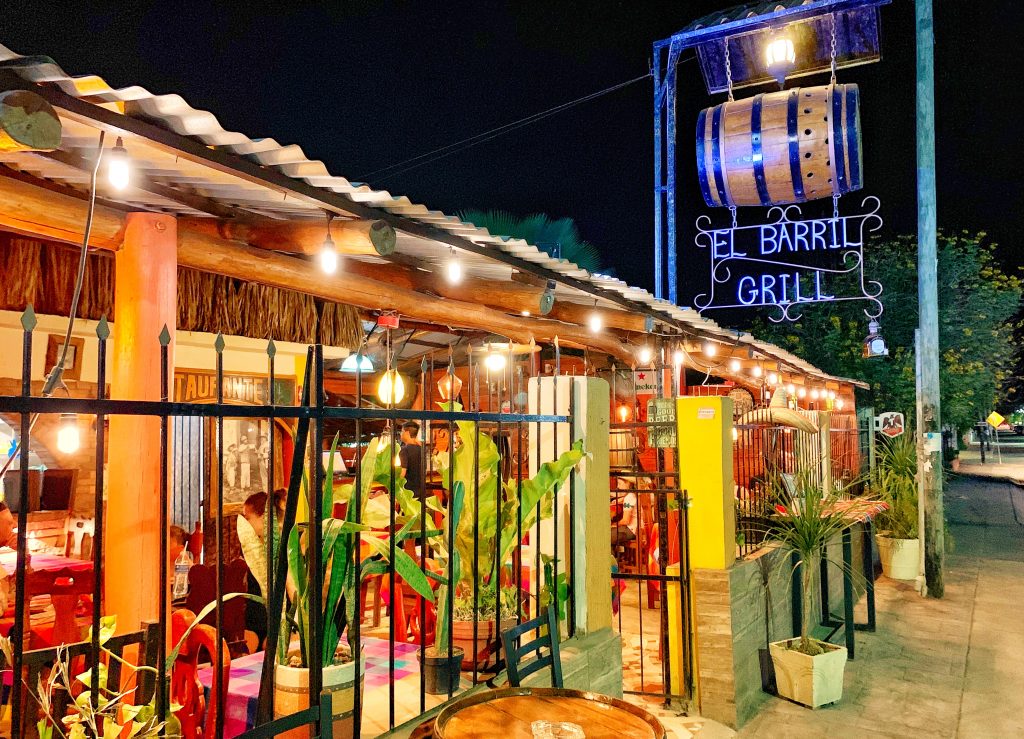 Enamora Restaurant
Enamora is a café style restaurant in Bacalar with pasties, food and good coffee! This can be a good place to order off the menu for breakfast or have a light coffee with pastry.
The atmosphere is casual with modern concrete interior. This is the most bakery feeling of all the restaurants in Bacalar.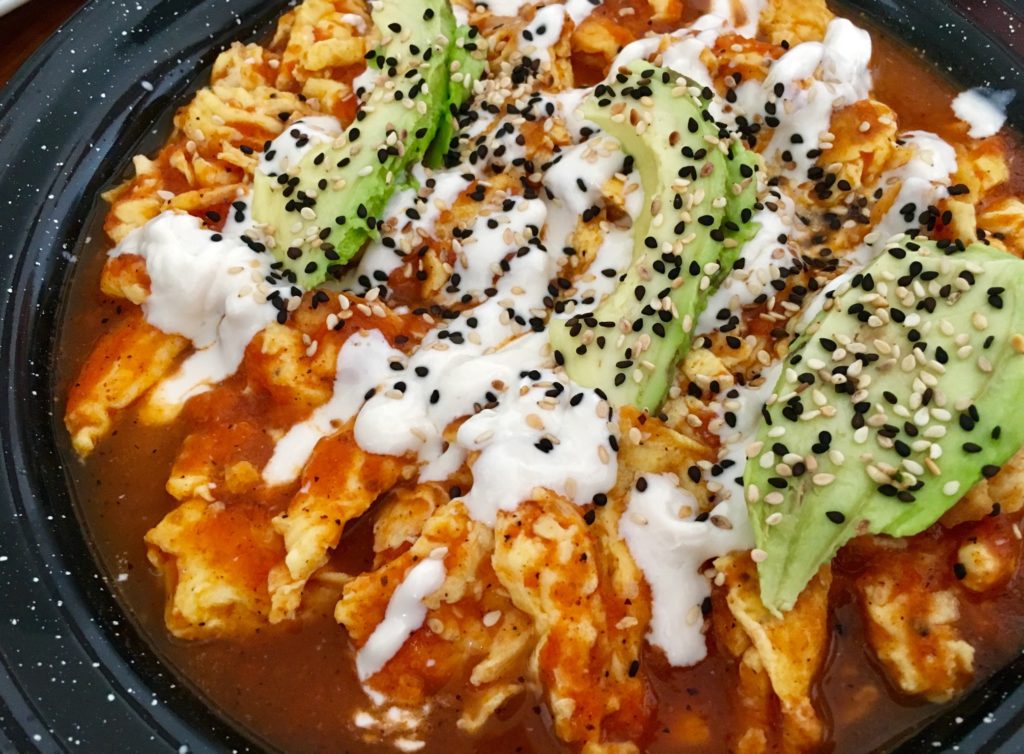 Hours at Enamora
Monday 9:00am-3:00pm. Tuesday-Sunday 8:00am-3:00pm. For more information about Enamora Restaurant in Bacalar see their Facebook page here.
Sisimite Caverna Moderna
Just off the main square you can find the small entrance to this restaurant. The entrance expands into a large restaurant in the back. It is lined with plants and has a large bar at the end. The menu is eclectic and overall this is a restaurant that is more about atmosphere than food. See their Facebook page for more details.
Hours
This restaurant is open Thursday to Tuesday 6:00pm-1:00am. Closed Wednesdays.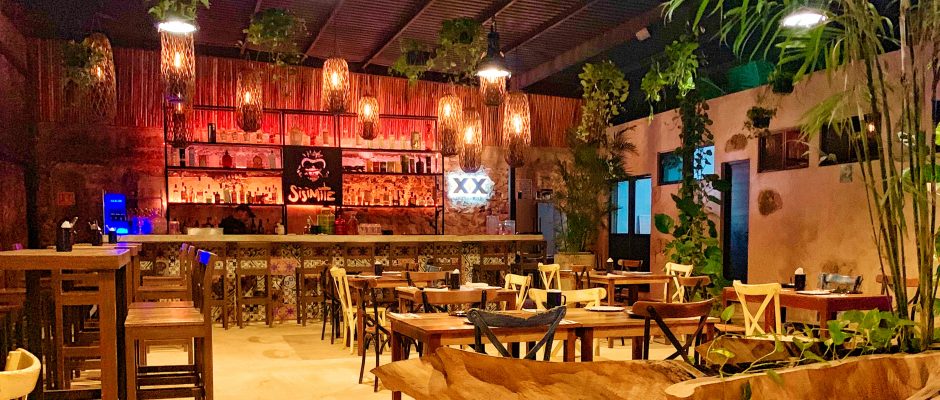 More Guides to Bacalar
If you are traveling to Bacalar, be sure to check out our hotel guide. We narrow down the selection and give you a map of the areas best to stay in.
If you also love the area and want to stay, you might want to see our real estate guide to Bacalar here.
Have you been to any of these restaurants in Bacalar? Which of the restaurants in Bacalar is your favorite? Let us know in the comments below.