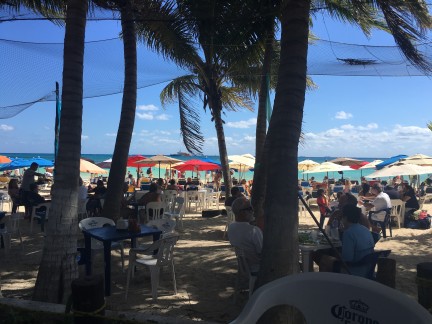 La Tarraya is as about old as it gets in Playa Del Carmen. This restaurant has been a beachfront place since 1968. When you walk in and see the old wooden interior you see this place has been around a while and it has a certain charm to it.
The one thing that is not old is the view! They have a great view with palm trees of the ocean. This is one of the few restaurants on the beach and it makes for a nice place to check out. But how is the food?
La Tarraya Restaurant Review
The food at La Tarraya is old school and not gourmet or new fangled. It probably has not changed much since it opened. It is a seafood menu and has small sized plates. We cannot say this is the best tasting food but rather it is more about the atmosphere of the beach on a sunny day. The food is enough to fill you and hold you over. As you can see from the photos below the plates are small which can allow you to try several different things and they are basic.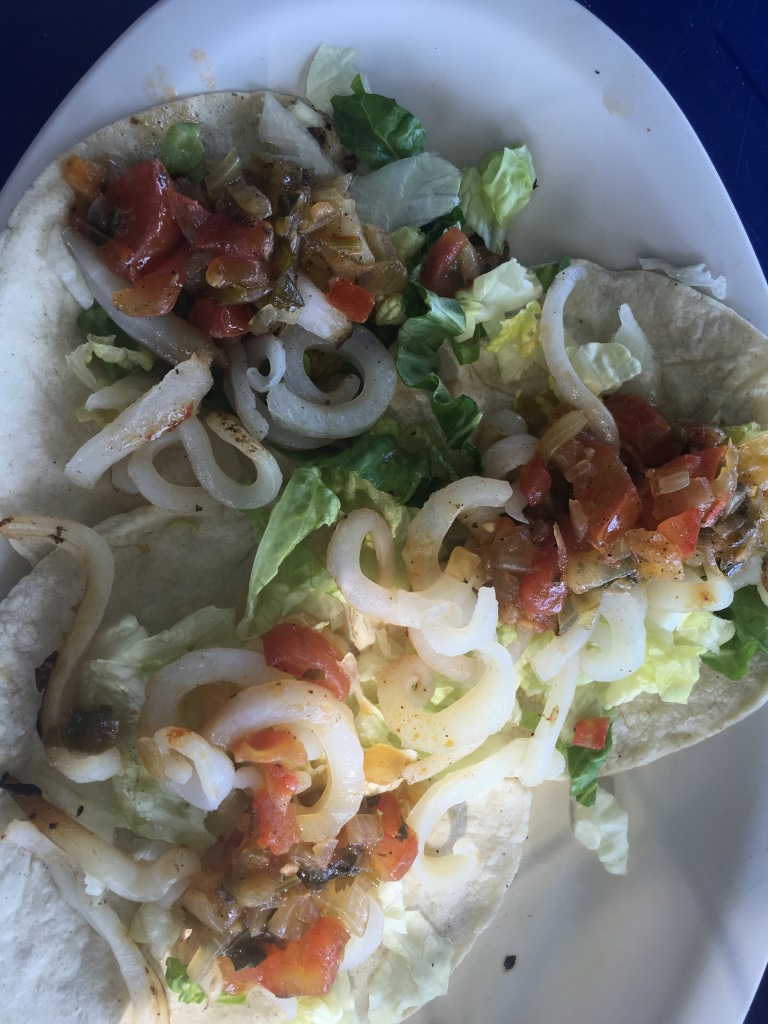 Perhaps one of the best things about this restaurant is sitting with a beach view and enjoying a drink. They have very reasonable prices on beer and drinks. It is surprising that they are as cheap as they are. We are taking 25 pesos for beer and 50 pesos for a margarita. The margaritas taste just as good if not better than some of the places on 5th Avenue that charge 110 pesos for one.
Note: This is a cash only restaurant.
Here is a video we made at this restaurant.

Hours
Open everyday from 12:00 noon until 9:00pm.
Our Recommendations
It is charming to see the old wood building and the beach is a nice spot on a sunny day to sit and relax with a drink. And that is what we recommend, don't come here with expectations of the most remarkable seafood meal in mind. The food is basic and if you get something, get it fried, fried anything always goes good with a beer or drink. The drinks are very well priced here including beer! Take advantage of this beachfront restaurant on a beautiful day.
Where is La Tarraya Restaurant?
This old school restaurant is on 2nd Street and the beach on the left hand side as you walk toward the beach.

Have you been to this restaurant before? What did you think? Let us know in the comments below, we would love to hear from you.