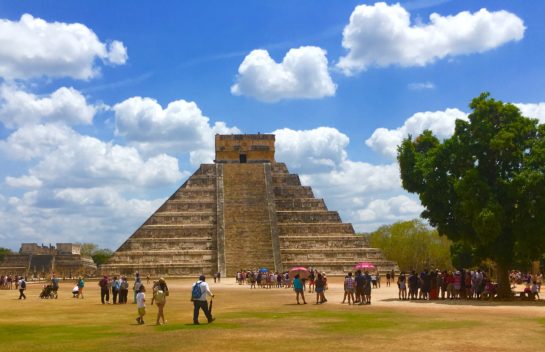 Backpacking the Yucatan Peninsula
For many people the Yucatan Peninsula is the starting point to an adventure. Many start in Cancun and take the "gringo trail" through Central America. Many people are taking a gap year or a several month tour. Others will just be planning to backpack in the Yucatan because the entire peninsula offers so much to see. In this guide to Yucatan backpacking you will find out where to go and many travel tips to keep you on a budget.
Lets begin with where to go and what is not to be missed.
Yucatan highlights
Most likely if you are flying into the Yucatan, Cancun International Airport will be your entry point. To some, you want to do a straight line down to Belize and on to Central America. Others have time to travel a bit and discover the hotspots and highlights of the Yucatan Peninsula. Here are two list of places to check out for Yucatan backpacking.
What not to miss if you are headed to Central America
On this route you will arrive in Cancun and stay in the state of Quintana Roo and travel down the Riviera Maya before heading into Belize.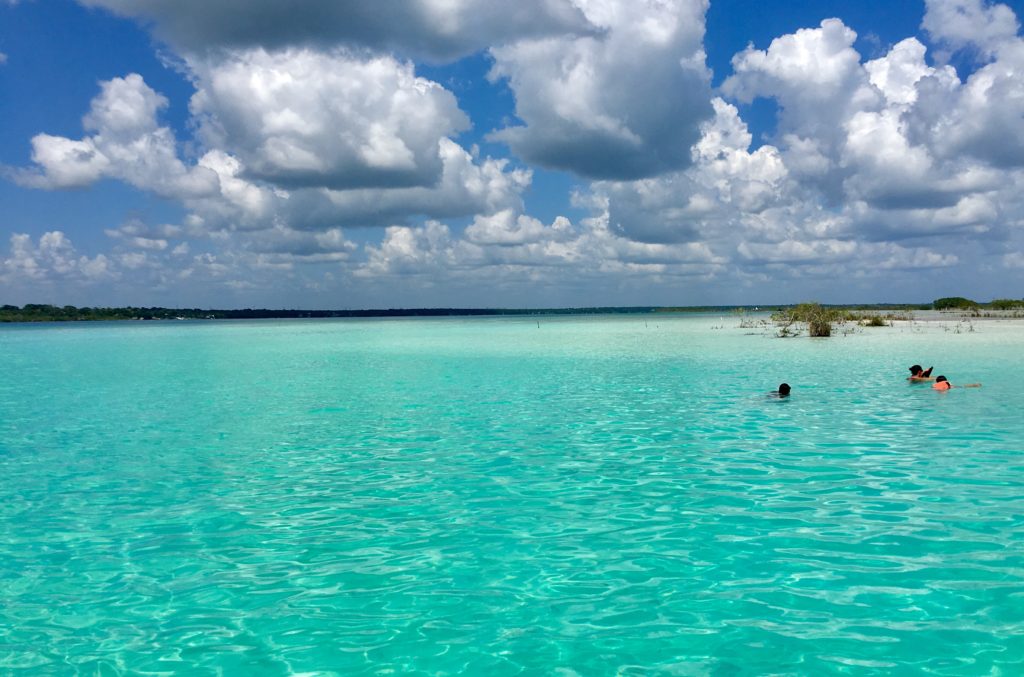 Highlights if you are just backpacking the Yucatan Peninsula
There are three states that make up the Yucatan Peninsula. They are Campeche, Quintana Roo and Yucatan state. Most people stay in Quintana Roo and Yucatan state with only about 15% making it to Campeche state. The reason for this is because the main airport in Cancun is in Quintana Roo state and Yucatan state is close by. There is also more advertising for tourism and more tourist infrastructure in Quintana Roo and Yucatan state.
Since the two afore mentioned two states are more popular, we are going to focus on them. If you have more time, it is good to visit Campeche City (the capital of Campeche state) and some of the tourist attractions in that part of the Yucatan Peninsula as well.
What not to miss in Quintana Roo while backpacking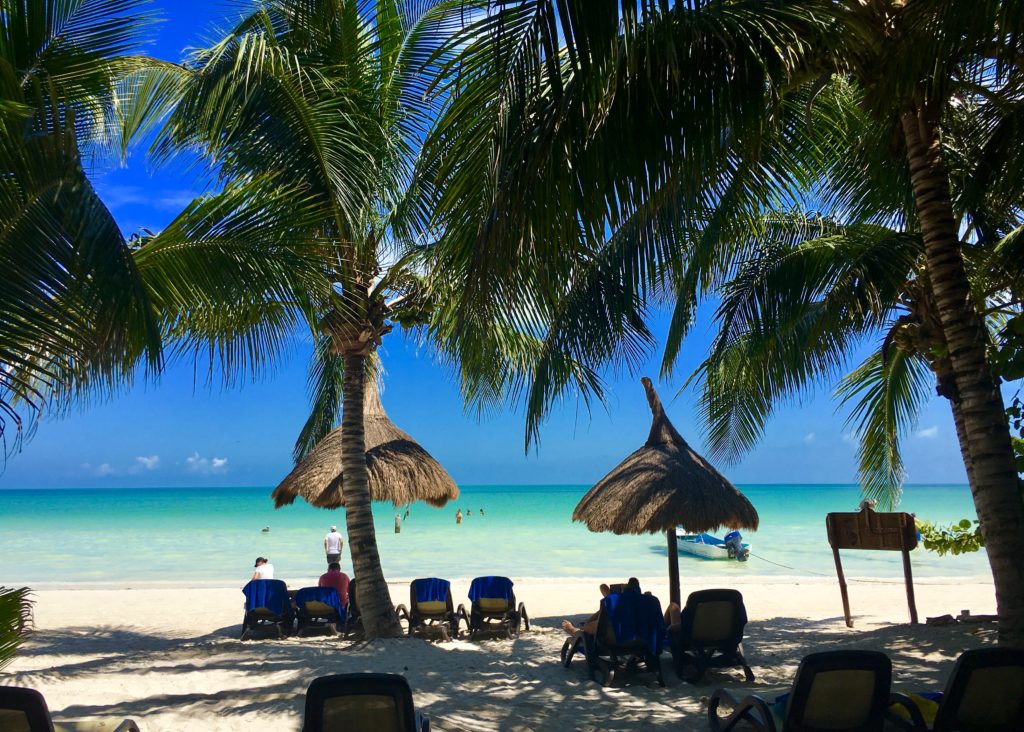 What backpackers like to see when in Yucatan state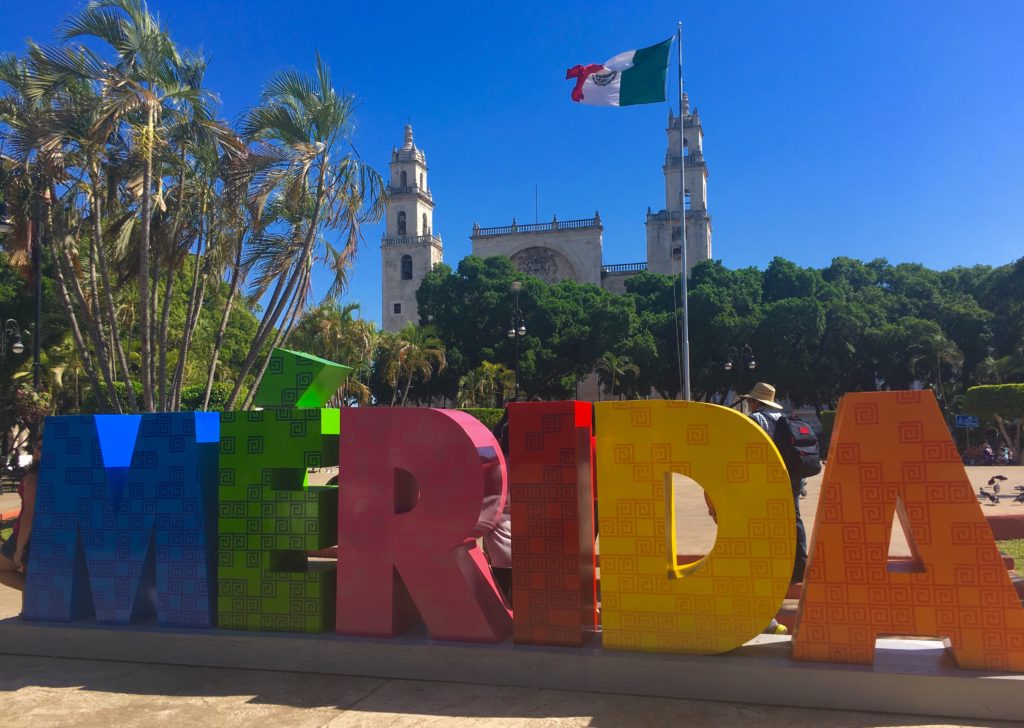 Secondary places to see in Yucatan state if you have time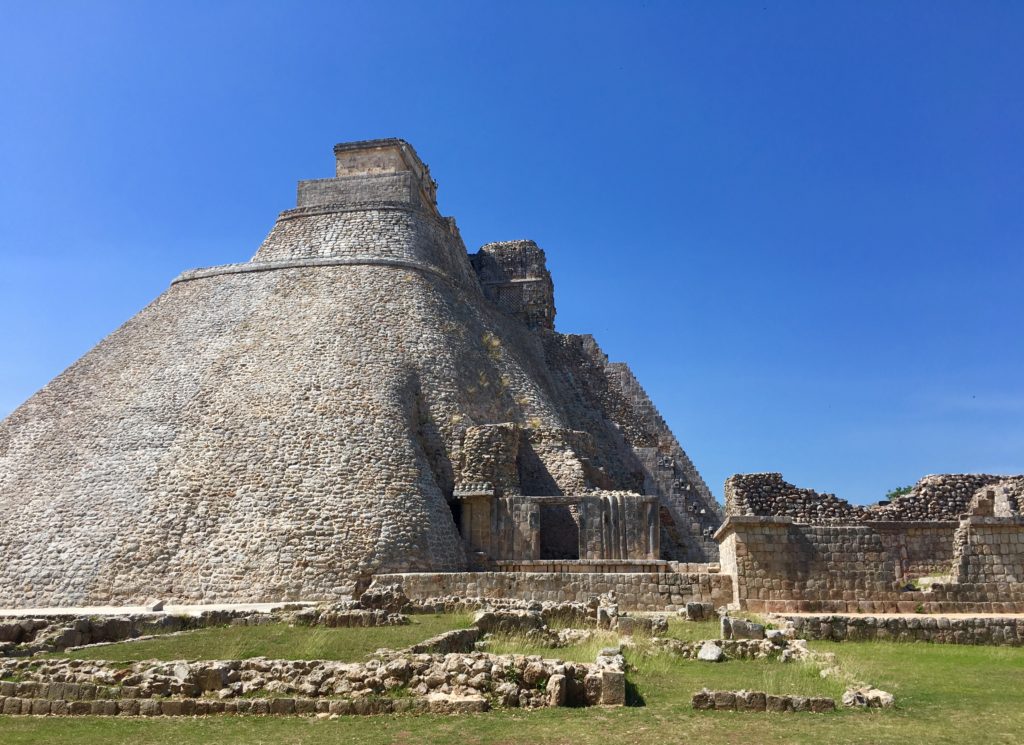 Tips for backpacking the Yucatan of Mexico
The Yucatan Peninsula is a great place to backpack travel for several reasons. There is warm weather year round, it is considered very safe for travel, it is a culturally rich area, and it is affordable to travel in.
Bus Travel or renting a car
For most of the locations on this Backpacking Yucatan Guide you can reach them by bus. ADO bus company is the main busses you will use. There are second class busses but for the few pesos you will save, they are not worth taking them. ADO busses are clean, comfortable and air conditioned. We recommend buying your tickets a few hours or the day before so you can get the hour of bus you want. Buying tickets at the station is usually best.
Renting cars can give you great freedom. There are some road rules that you should be aware of so you have a safe time. Since you will be driving you will need to fill up on gas. It is important on long distance drives to plan out where you are going to get gas or have a full tank. There are some stretches of highway that have no gas stations for over an hour. When you do go to fill up, you should know there are some common scams at gas stations you need to be aware of.
There are only a few toll roads in the peninsula. Some of these cost hundreds of pesos. You will need cash in pesos. No credit cards and no USD is accepted. The toll roads save a lot of time but the secondary roads will give you a more local view of small towns.
Cost and expenses
For food you can find economical meals in most places for around 100 pesos. At some destinations you can save money by staying in an Airbnb or a hostel with a kitchen and cooking yourself. Grocery stores do not have a lot of prepped food but everything else is affordable and available.
Beer is the most affordable alcohol. Most bars have beer for 25-50 pesos. Cocktails are anywhere between 80-150 pesos. Liquor is sold in specialty shops and grocery stores. Beer can be found in convenience stores, grocer stores and special beer stores called cervezarias.
Hotel cost can range from a dorm bed of 200 pesos and up. With the advent of Airbnb it has changed the strict use of hostels. However in some places hostels still offer a good value and vibe. Candelaria Hostel in Valladolid and Tribu Hostel on Holbox Island are two of the best hostels and if visiting these areas definitely check them out.
How to score some deals hotels on a backpacker budget
Sometimes you just want your own room instead of a dorm. Hotels in some smaller towns or less prime tourist destinations can be inexpensive. Sometimes as cheap as $15 USD a night. One place to look is the search box below. This combines searches on multiple sites to find the best deals. We use it and like it so we wanted to share this tip here.
Do you have any questions or comments about backpacking in the Yucatan Peninsula? Let us know below in the comment section.