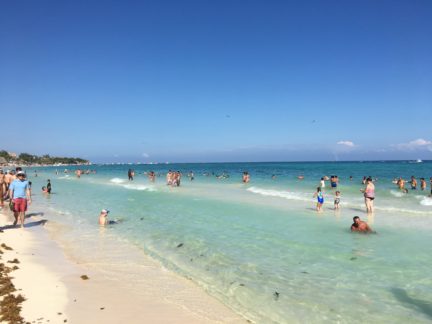 Why travel to Playa Del Carmen?
Picking a vacation spot can be hard with so many places in the world offing beaches, great cities, history, relaxing spots and more. If you have been thinking about Mexico and the Riviera Maya here are 7 great reasons to travel to Playa Del Carmen. These are all things that make Playa Del Carmen a good destination. So why not take advantage of some of these great features of the area. Here they are:
Visit the beaches
Most everyone still wants to relax on the beach when here on vacation. If you stay at a resort outside of town, the Playacar section or in the center of Playa Del Carmen you have access to the beach. There are many beach clubs to relax at or you can just go to the beach and put down your towel (see our articles on the best beaches in Playa Del Carmen and beaches in the Riviera Maya). Most of where people stay in the downtown area is only a few blocks to the beach.
The turquoise waters entice people to get in and the waves are not that big, so it makes for easier swimming.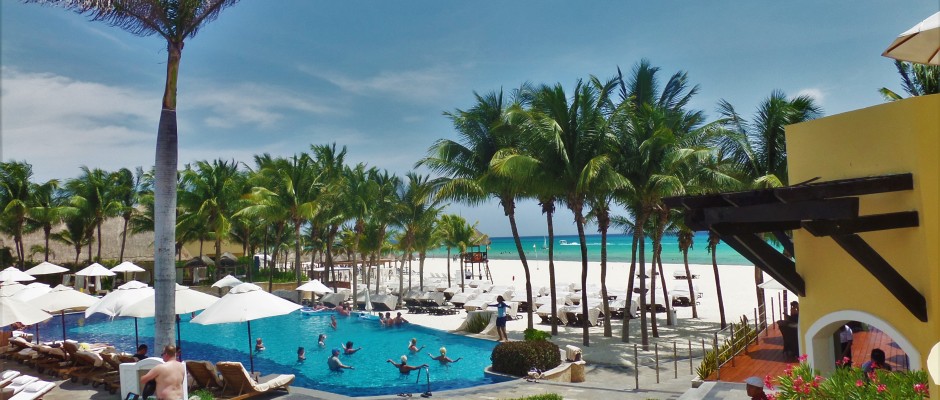 Year round warm weather
It does not matter if it is summer or wintertime anywhere because it is summer weather year round in the Riviera Maya. We average about 27 degrees Celsius or about 80 degrees Fahrenheit during the day. The ocean is always warm enough to swim in, so you can enjoy that as well. We also really enjoy the amount of sunshine and blue skies. We can take it for granted sometimes but when you come  from a place where it is cloudy or just more smoggy, you will really enjoy the clear skies.
Some people wonder when is the best time to come to Playa Del Carmen. There are the busy times around Christmas and New Years and then again around Easter. The dry season from March through June always seems to a little dry in the forest and we prefer the lush greenery. But this same time period also can be a great time to be at the beach and soak up the sunny days during this time.
Travel to Playa Del Carmen for the city itself
Playa Del Carmen was a small fishing village that travelers would come to for the beach.  The beach still is a part of Playa but there has been a shift to the cosmopolitan aspects. The diversity of residents and growth in the city has brought more luxury and conveniences. A restaurant scene has been developing, boutique hotels offer rooftop pools, spas and a multitude of shopping awaits you on 5th Avenue in Playa Del Carmen.
So if the beach is not for you all the time of your vacation, check out the shopping guide, restaurant guide, and be sure to see all the hotels that are available.
Visit for the Mayan ruins
On the top of everyone's tour list is usually one of the Mayan ruins nearby. Chichen Itza is the most well known ruins followed by Tulum ruins. But did you know there are the Mayan ruins of Coba and Ek Balam which are also easy to access from Playa Del Carmen? There are also other Mayan ruins that are lesser known that you can visit without the tourist crowds. See our guide to Mayan ruins in the area here.
Having one of the new wonders of the world in your backyard is a great reason to travel to Playa Del Carmen and use it as a base for exploration.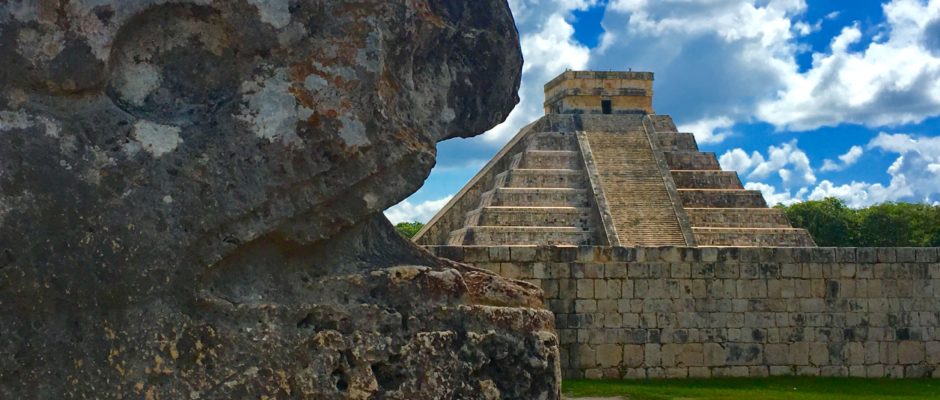 Gateway to the colonial past and the Yucatan Peninsula
While usually everyone is focused on the beach, the colonial history of the past often gets overlooked. There are cities that were started in the late 1500's and early 1600's that you can visit. Three of the best examples of colonial cities you can visit are Valladolid, Izamal, and Merida. Visiting these cities as a day trip or weekend getaway while here will enhance your vacation. Having a modern Playa Del Carmen as a base, colonial cities and Mayan culture as well, is like getting three cultures in one trip.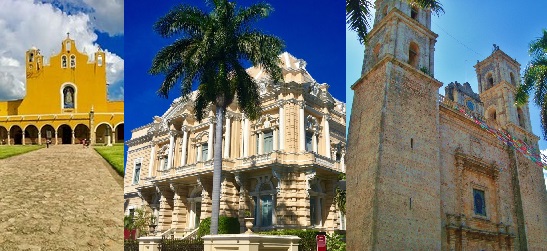 Cenotes and natural beauty of the area
Cenotes are the fresh water of the ground that has been filtered through the limestone. It collects in areas that have eroded and forms beautiful pools. Some of these are open and some are in caverns. See all the cenotes you can visit here in our guide. Some of these are just south of Playa Del Carmen and a short 18 minute taxi, car or colectivo ride.
Other natural areas to visit include inlets where you can snorkel, Sian Ka'an Reserve, lagoons and islands.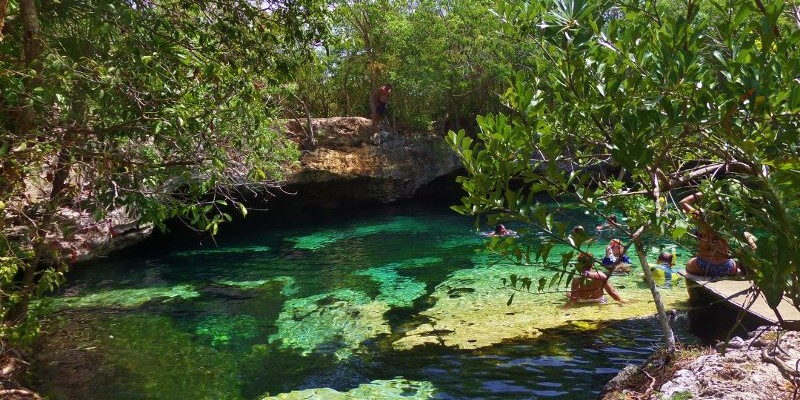 Mayan culture and people of Mexico
The Riviera Maya is named after the people that once ruled this area and built a massive civilization. Today decedents of the Maya live in the area. You can even hear Mayan being spoken in Playa Del Carmen. While Playa has become a more modern city there is an abundance of influence from Mayan culture and also places where people still live in a more traditional way.
We like to refer to parts of the Yucatan Peninsula as a living museum. Seeing how people have lived for hundreds of years, living off the land and learning the skills of their elders. There are some tours that you can take to see what a real working town is like with a private tour and ask to see some more authentic areas.
Some companies will mix history, culture and fun where you can see more things then just a resort. Here is one example of a tour where you can have excitement, visit Mayan ruins and be embedded in a Mayan community.
All of these 7 things will give you so much to do and see in the area. It makes travel to Playa Del Carmen unique and special in it's own way.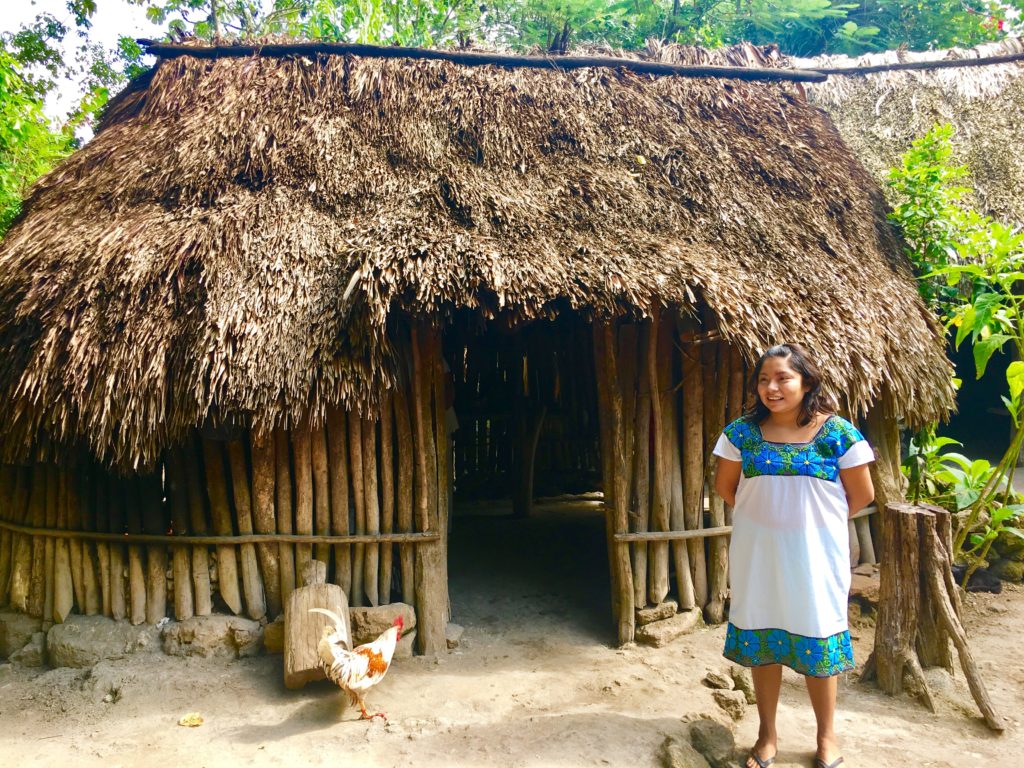 Why do you like to travel to Playa Del Carmen? What things attract you to this area? Let us know in the comments below.