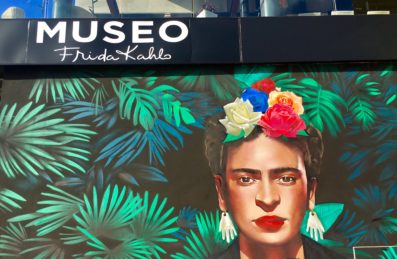 The Frida Kahlo Museum in Playa Del Carmen
One of the most iconic Mexican artist, Frida Kahlo is honored in a new museum here in Playa Del Carmen. Born in July 1907, some 110 years later, the Frida Kahlo Museum will give visitors a chance to learn more about the tumultuous life and controversial art.
Frida Kahlo was born in Coyoacan, which was a village on the outskirts of Mexico City. Today her house is a museum there. Many people visiting the Riviera Maya do not get a chance to go there, so this museum will give visitors  a look into the life and story behind her art.
What is the museum like?
The Frida Kahlo Museum has a chronological order of photos and diagrams on the walls. Many of the life events are talked about and the history behind her works of art. In the center of the museum is a mini theater with a 15 minute audio visual video mapping presentation.
Displays are in Spanish and English.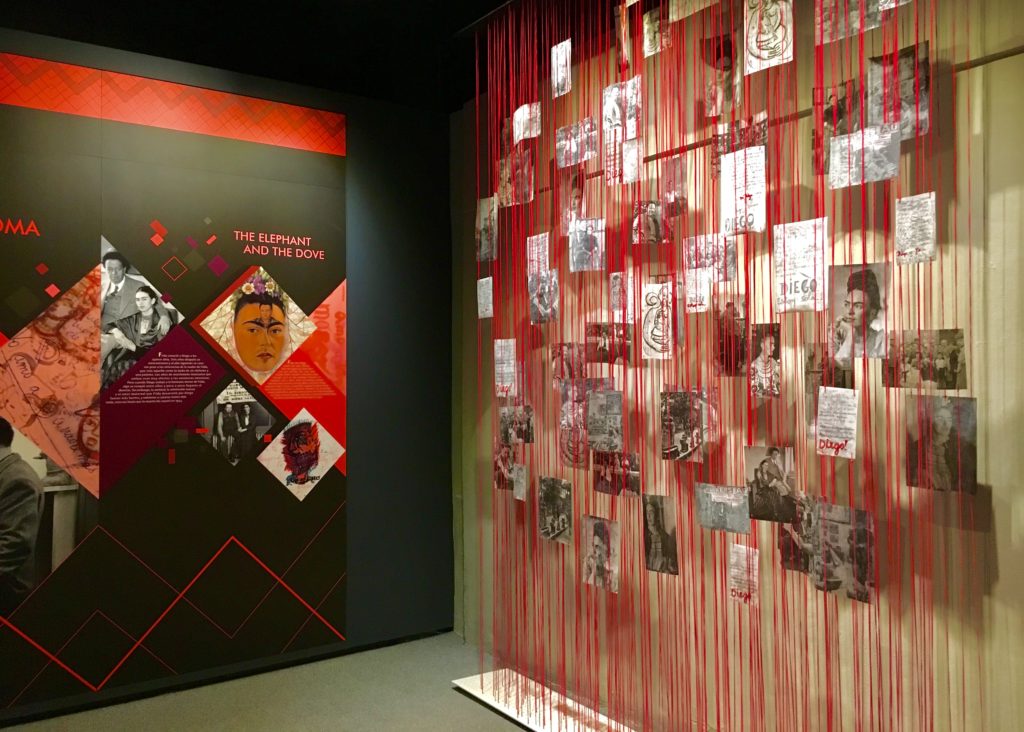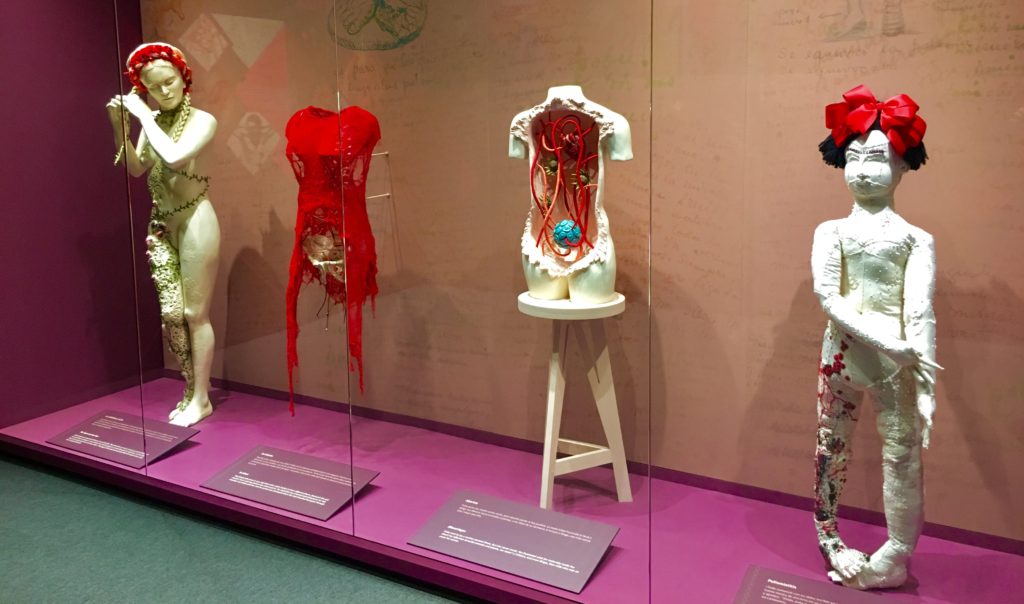 On one wall you can see miniature collages of the art and life of Frida Kahlo.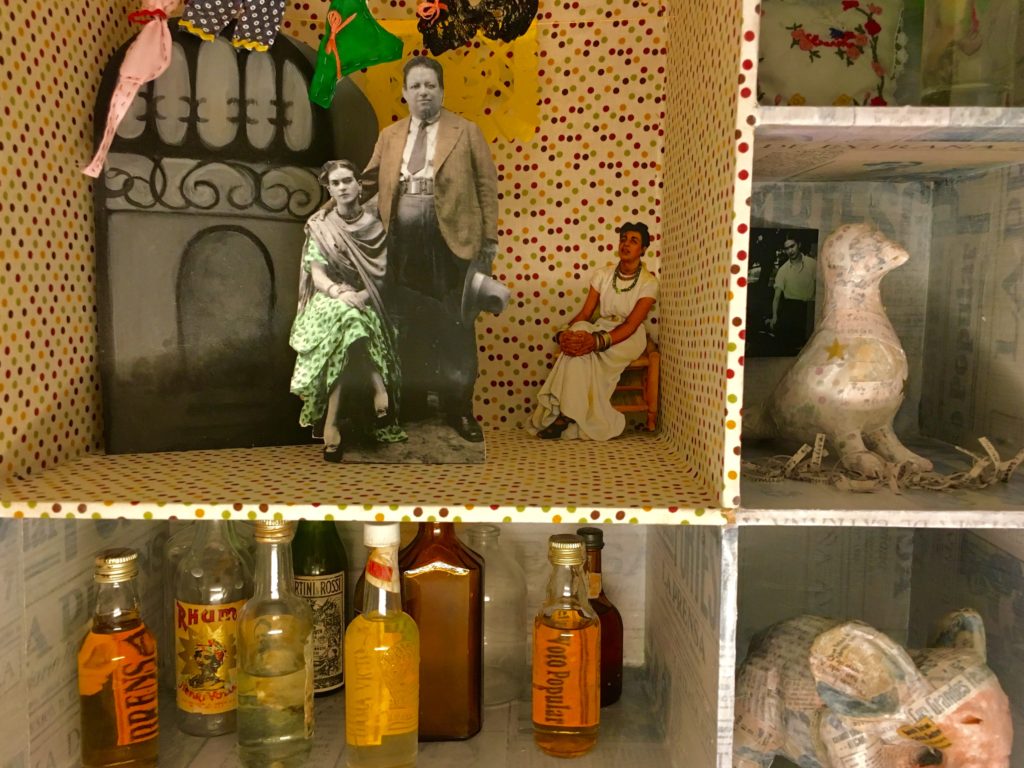 There are no original works of art in this museum. There may be some exhibitions in the future. The museum also hopes to use the platform to highlight other artist that have been inspired by Frida Kahlo.
The museum does have a gift shop with many high quality clothing items, ceramics and other art inspired items.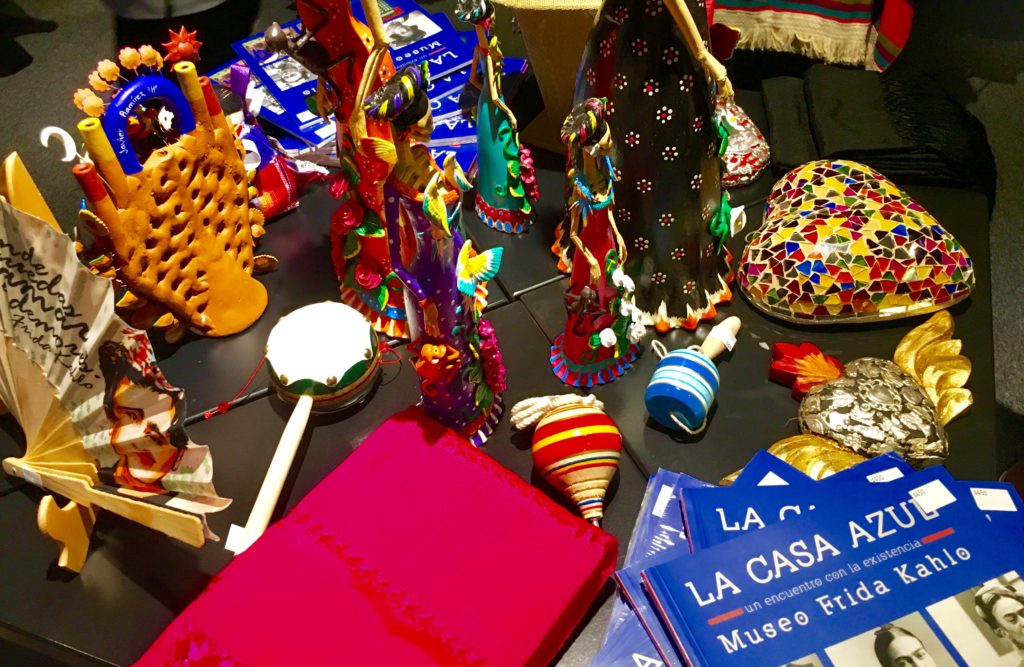 How much is the entrance to the Frida Kahlo Museum?
For the general public the entrance price is $15 USD. There is a 10% discount to Mexicans. Locals with ID there is a 50% discount. For students and senior citizen there is a 10% discount.
For group reservations you can contact them by phone (984-980-0595) or email ( [email protected] )
What are the hours of the museum?
The museum is open daily from 9:00am-11:00pm.
Where is this museum?
The museum is on the corner of 8th Street and 5th Avenue. If you are going to drive to the downtown of Playa Del Carmen and need to park somewhere, see our parking guide to garages and lots. While you are here on 5th Avenue you might like to see our 5th Avenue guide to see what is nearby.
Have you been to the Frida Kahlo Museum in Playa Del Carmen? What did you think? Let us know in the comments below.