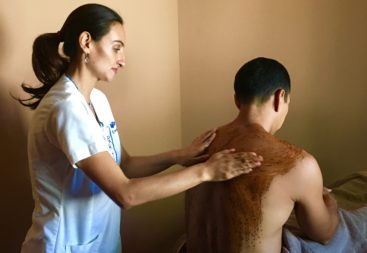 Welcome to the Bric Spa
For anyone that has been to Playa Del Carmen, you know that all over the place people offer massages. Where can you got for a good massage or even a spa treatment? The Bric Spa is a good local choice where you not only get certified masseuses but also good value. We visited the Bric Spa to show you some of what they offer and what you can expect when visiting.
This is a good spa for both visitors to Playa Del Carmen and those that live here and want some special treatment. Massages range from about $45-$75 USD and hand and feet treatments range from about $25-$35 USD.
Inside the Spa
The spa is located on the third floor where they await you with a relaxation room. There are two treatment rooms (one is seen below). One room has two tables for the couples that want to get a massage together.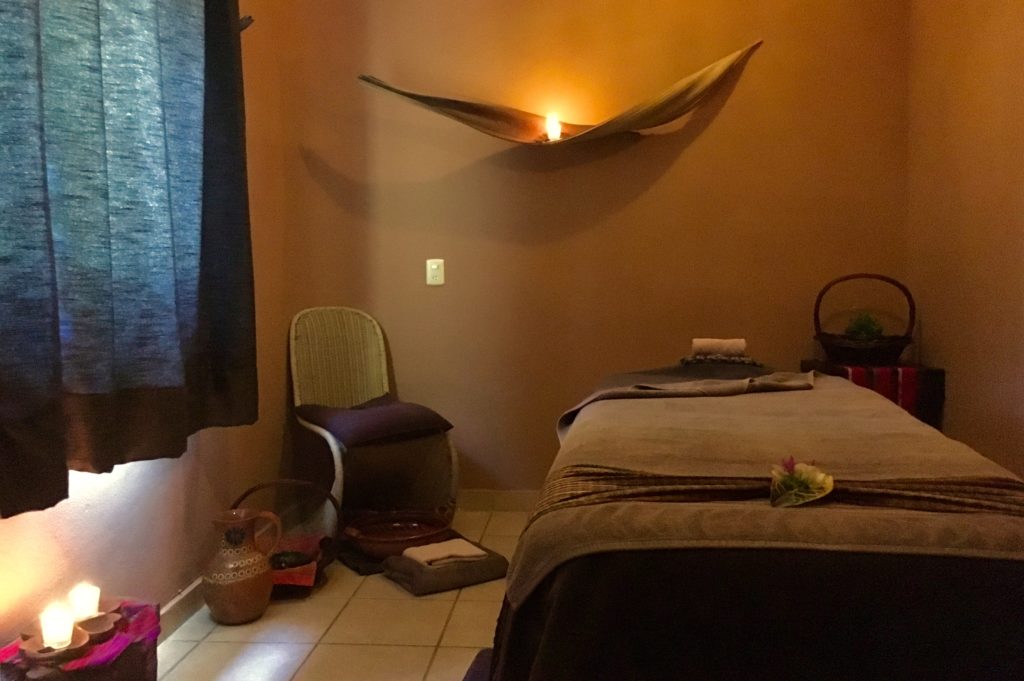 In addition to massages they also do hand a feet treatments.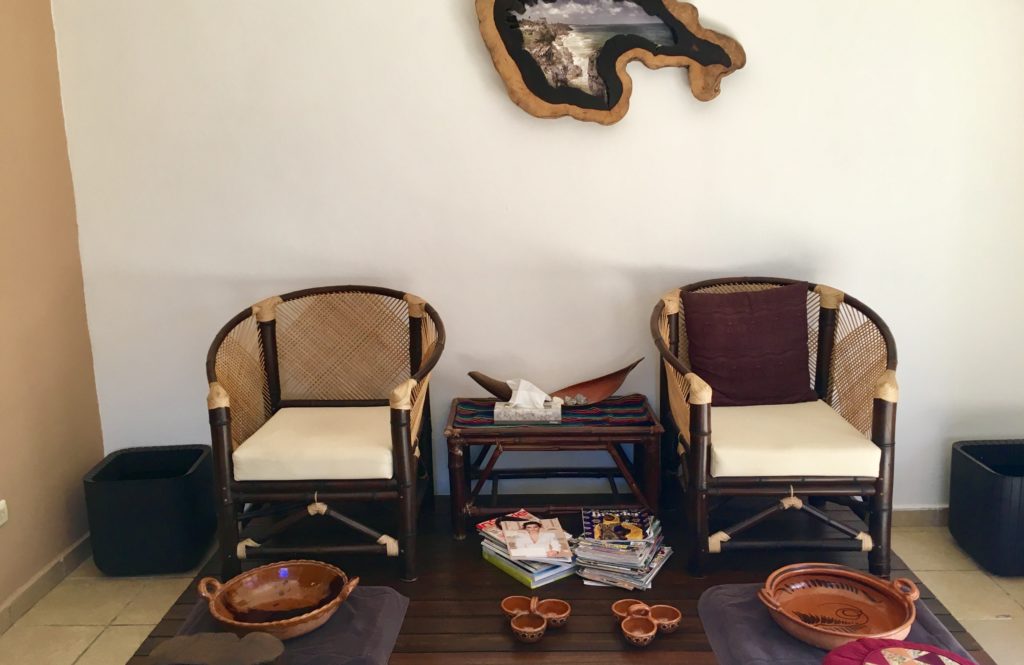 What the ancient Mayan herbal massage is like
One of the Bric Spa's most popular treatments is the ancient Mayan herbal massage. This massage is done with warm aromatic herbal pouches infused with coconut oil and regional herbs, spices and flowers. This is also combined with a massage with oil. The combination of the heat and therapeutic power of the herbs helps to stimulate the blood supply, leaving you with a warm, deep and lasting sense of relaxation. You can get this as a one hour treatment or 90 minute massage.
See our video below of what this massage is like as introduced by Jacqueline, the manager of the spa.
Get covered in chocolate and coffee
One of the more interesting massage you can get is the Café & Cacao body wrap. This is a stimulating signature scrub, created in-house with local coffee beans and incorporating a rich, chocolate mud mask. This unique ritual, involving a hydrating wrap full of trace elements, minerals and anti-oxidant properties, improves circulation, detoxifies, revitalizes the epidermis, reduces inflammation in joints and attenuates cellulite. Followed by a light massage with chocolate hydrating cream.
This treatment is 90 minutes. After you are covered in chocolate and coffee scrub, they wrap you in the towels so it call all absorb into your skin. During this time they do a scalp massage. Then you shower off and get a full body massage with the hydrating cream.
See what this massage is like as presented by Patricia one of the therapists at the spa.
Bric Spa information
Phone number: 984-113-7861
Facebook page: Bric Spa
Where is the Bric Spa?
The Bric Spa has recently moved. Calle 38 Entre Calle Flamingos & Calle Albatros (Pueblito Escondido Building), Playa del Carmen, Mexico
Have you been to the Bric Spa? What did you think? Let us know what you thought in the comments below. We would love to hear from you.
This is just one of the Playa Del Carmen spas you can visit. See our complete guide here.