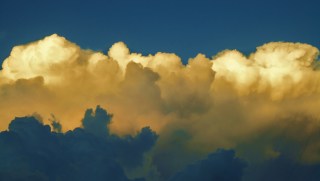 There is so much attention given to the sunny beaches in Playa Del Carmen that when it rains it may seem like there is nothing to do except look out the window longingly, waiting for the sun to return. We wanted to brighten your day and let you know what options you have for indoor activities in Playa Del Carmen.
Indoor Activities in Playa Del Carmen for rainy days
Go to the movies.

Both shopping plazas have movie theaters. These theaters are clean, and tickets are inexpensive. For more information read our article on movie theaters in Playa Del Carmen.

You can rest during the day so you can go out at night.

Coco Bongo nightclub and show starts at 11pm and goes until about 3am. So you can still get the most of your day, just spend it going to a fun show in the night. (Closed Sunday nights)

Coco Bongo Nightclub

Go shopping.

There are the two shopping plazas in Playa Del Carmen. They are small and they are not large malls by any measure, but they are inside and have the theaters there. Cancun has larger malls. We talked about this in our story on Cancun shopping. If you don't mind walking with an umbrella, walking on 5th Avenue will provide you will about 20 blocks of shopping including the new semi indoor Plaza Quinta Alegria. Quinta Alegria offers about 30 different stores to look at.

Take a walk on the beach in the rain.

The solitude and avoidance of the crowds can help you appreciate nature more. Enjoy the cooler temperature, the rains bring a refreshing air and respite from the heat.

Get a massage at the beach or spa.

We found one option that is tucked away between 4th Street and 6th Street that have a covered space and is a great fresh place to have a massage as you listen to the waves and rain. This is Inti Beach. See our link for more photos and information. If you want to go to an indoor spa, Bric Spa is a great local place for a massage and pampering. They have very reasonable prices and certified masseuses.

There is a new one right on the main Plaza at 15th Avenue and 10th St. Another large casino is in Plaza Las Americas called Winpot. This are not Vegas style casinos with entertainment. They will twiddle your time away playing if you like gambling.

The large eco parks, Xcaret, Xel-Ha, Xenotes and Xplor are all open when it rains.

Only when there is severe weather, then operations are limited. Of the four the best options are Xcaret and Xenotes. This park highlights Mexican culture and shows. It has an indoor aquarium, a re-created hacienda, underground rivers to swim in and an epic show at night that is over two hours long. It is a large park, and you will need a rain poncho or umbrella if you want to stay dry but there is a lot to see at this eco park. The 1/2-day park of Xenses is not bad if it is raining because many of the activities are indoor plus you are going to be wet anyways.

This museum is indoor and full of photo ops. You can spend about 1-2 hours here having fun.

Visit the Planetarium Sayab in Playa Del Carmen

The Planetarium Sayab has a lot of events in Playa Del Carmen. You can visit their Facebook page here to see what events are going on. This is a great place to visit when we have rain.

Go out and have a leisurely meal somewhere.

May we suggest on of the restaurants on 5th Avenue for people watching or Aldea Corazon Restaurant (5th Avenue and near 14th Street) because of the nice atmosphere, good food and nice music.

Enjoy some drinks and get to know some new people.

Check out our Bar Guide to Playa.

Have some coffee.

Take a coffee at a café or Mayan hot chocolate at Ah Cacao Chocolate Café. Chou Chou Café is also a great place to relax, plus they have Wi-Fi!.

Inside of Chou Chox Café, just one of the things to do on a rainy day in Playa Del Carmen.

Visit a craft store and have a craft day.

There are a lot of small places to buy craft material like paper stores, grocery store isles where they sell school supplies and fabric stores. This can be a fun activity if you have children. You can find craft supplies in fabric stores like the one on 30th Avenue in front of the Aki Supermarket. Or the paper store next to Aki Supermarket.

Visit Rio Secreto eco park underground river.

It is an almost all inside the caves under the Yucatan and located just outside of Playa Del Carmen in the south end of town. The weather won't bother you a bit down there!

Get fit!

All the gyms in Playa Del Carmen have day passes. Our favorite gym to recommend is Evolve Gym on 24th Street and 5th Avenue. We like this gym because it has a full range of new machines, large windows and is air conditioned. There are also independent places where you can take yoga.

Some nights there are two performances to choose from. This is not just a show, it is an experience. You can enjoy the landscaped area and even have drinks by the cenote before or after the show.

See blow glass being made.

At the Vidrio Soplado Mexicano workshop you can see glass items being made. It is a fascinating place to see and even a great place to shop. They have beautiful handmade glasses and many more items. The main workshop has moved down the highway from Playa but is still accessible and a good option for a rainy day.

Visit a Library.
If you have kids or you just like to read, there are some public libraries in Playa Del Carmen. Libraries are not as extensive as many places, but it can give you a window into the local culture.