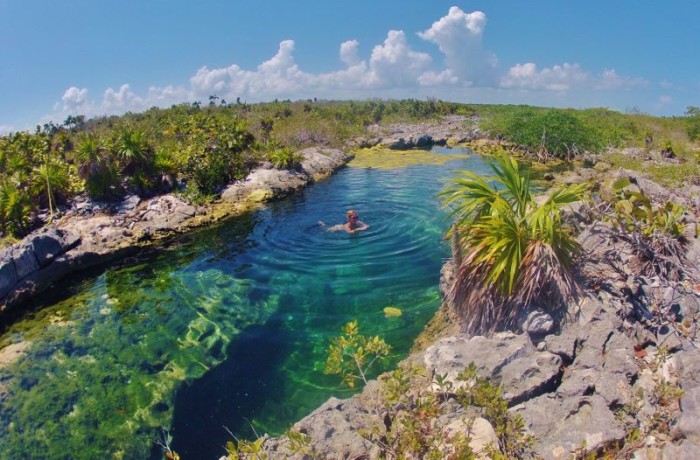 Are you on your way to Akumal for a vacation at the beach? Here is how you get from the Cancun Airport to Akumal and your resort or rental. The main way is by a private transfer but you can also rent a car at the Cancun Airport for your stay.
Cancun Airport to Akumal
The Cancun Airport is the only airport that services the area and it is connected to Akumal by the 307 Highway. This is a straight drive from the airport to Akumal and takes about 1 hour. Since it does take a while to transfer, we do recommend a direct private transportation company like this one.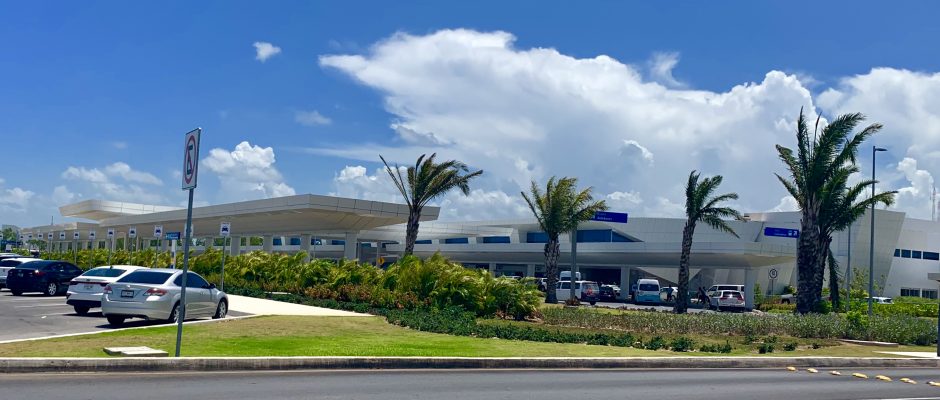 There are four ways you can get from the Cancun Airport to Akumal.
Rent a car and drive.
Take a taxi.
Hire a private shuttle transfer.
Take multiple busses and perhaps a taxi.
The clear choice from above is either renting a car or taking a private transfer. Here is why. Taxis from the airport are very expensive and more or less at a fixed price. It is more affordable to arrange a private pickup in advance and have a driver waiting for you. If you wanted to try to do a cheap option you can take the ADO bus to Playa Del Carmen and then take a colectivo to Akumal or a taxi from Playa Del Carmen to Akumal. This however is very hard to do with luggage on the colectivo and the cost will start to add up to the same as the shuttle, but take much more effort.
If you are not interested in renting a car then the private transfers are a great option. We have found a company to be very reliable and gets great feedback from our readers (We have yet to have one complaint about them!). They also have the best prices for transferring from the Cancun Airport to Akumal and other places in the Rivera Maya. You can book by clicking the link below.
How does the private transfer work?
All you need to do is book in advance and give them your flight information. A driver will be waiting for you at the airport all ready to take you to your hotel or rental. If you do want to schedule a stop at a restaurant or to shop at the grocery store, this can be arranged but you need to book in advance so the driver can schedule his day with other pickups.
These are a private transfer, so that means it is just for you and your group. No need to drop people off at other hotels or wait for people to arrive on other flights. You can go straight to your vacation!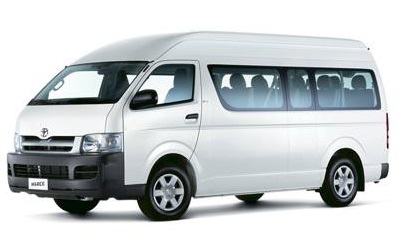 How much does a transfer cost to Akumal from the airport?
The prices below are for the entire vehicle and not per person.
For 1-3 people is it $80USD one way and $130 round trip. Booking round trip saves you $30.
For 4-7 people it is $85USD one way and $145 round trip. Booking round trip saves you $25.
For 8-10 people it is $95USD one way and $170 round trip. Booking round trip saves you $20
You can click below to book this affordable private transfer. We hope you have an amazing vacation here in the Rivera Maya and certainly you are off to a good start by setting up your transportation from the airport.

We hope you have enjoyed our guide for getting from the Cancun Airport to Akumal. If you have any questions or comments feel free to leave one below. We love hearing from our readers.