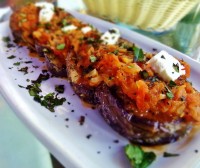 Playa Del Carmen for foodies
Are you a foodie? A lover of food? the culture of food? tasting new and exciting flavors from all corner of the globe? Well this article is for you! Most people may not think Playa Del Carmen is a foodie destination but you just might be surprised how much good eating there is to do here.
In Playa Del Carmen we have the taste of the Yucatan with Mayan traditional cuisine, all the influences of regional Mexican cooking, and then the many people from around the globe that have made Playa Del Carmen home bringing international taste to Playa.
We hope you enjoy this list of places and enjoy even more eating at some of them. We will keep adding to this list, bringing you more and more good things to eat! Include in this list are all levels of cooking, from the simple food cart on the street to fine dinning. This is not going to be what concierges tell you because so often they only send you to places they receive a commission and often many of them sit behind desk all day and don't have time to discover all the great places to eat in Playa Del Carmen.
We do ask one thing of you though, please share your love of food and talk with the chefs and owners of the places below. They love it when fellow foodies come to eat at their restaurants. Please also mention that you read about them here, we do not receive any kickbacks or payment from these places, it just helps them know that word of mouth works and they don't necessarily have to do paid advertising to bring people. This in the long run will allow these business owners to focus on the food and spend less time and money trying to figure out how to get people to come and enjoy.
Our top foodie restaurants in Playa Del Carmen
Below is our list of great places and unique things to try in Playa Del Carmen. They are not in any order. You can click on the links which take you to an article where there is more information and usually a map to help you find the place. Happy eating everyone!
La Brocherie Restaurant with Fabian
Talk about a foodie at heart, this French/New Yorker has found himself in Playa Del Carmen and wanted to open a simple but good restaurant. Fabian is usually there cooking and talking with customers. Make sure you stop by here for his French roast chicken and a chat with a fellow foodie. The prices are about 65 pesos and up, so it is very affordable, just save room for dessert because he has a Belgian chef that stocks the cooler with desserts for guest. La Brocherie is on 15th Avenue between 4th Street and 6th Street.
Have some bone marrow tacos
Such a savory treat awaits you when you try tacos de tuetano or bone marrow tacos. There are only a few places you can find them. After you discover a taste for these you will wonder what take so long to discover this hidden treasure.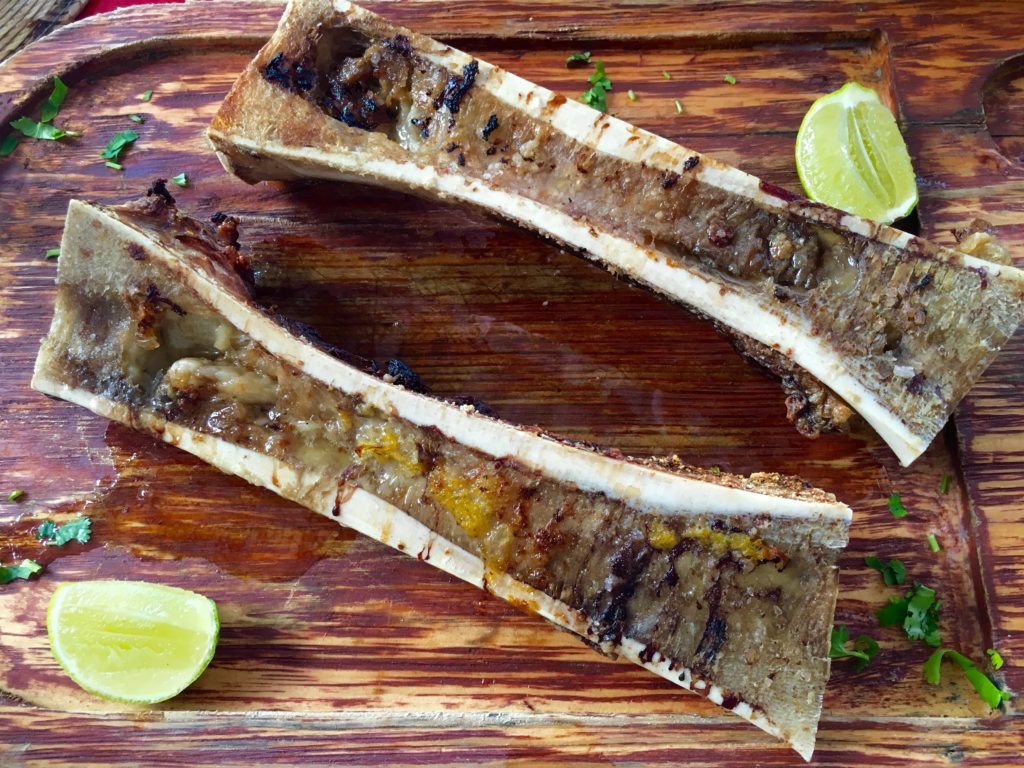 Don Chendo Restaurant with Russell
Russell is the owner and chef of Don Chendo. He is often found talking with guest and talking about food. If you get to talk to him you will get a much greater appreciation for all that goes into the preparation and food here.  Not only does he hand select al the ingredients for his restaurant, he made special pans for the pizzas to cook in and he uses recipes from old Italian women from New York City. This place is primarily Italian pastas and pizzas. If you get a pizza they can serve two people and you might have a slice or two left over. They are sort of deep dish style. If you do get a pizza, check out the crust on the bottom, it will be cooked perfectly every time. This is just a dinner restaurant. Don Chendo is on 30th Avenue between 22nd Street and 24th Street.
Handmade pasta at Primer Plato
Primer Plato is a small Italian Café on the south end of town. It is run by Italians who make very affordable lunch items (open 9am-6pm-ish). We are talking about 40-60 pesos for a pasta or lasagna dish. Best of all when you order a pasta they hand make it right there and drop it in the pot to cook. No stale pasta here! You can stop by this restaurant on 15th Avenue between Juarez Avenue and Calle 1 Sur.
Pastries at Chez Celine
Think of France and you think of great bakeries. That is what Chez Celine brings to Playa Del Carmen. Not only is it s good place to eat a meal but you should check out the display of pastries. They have a bakery on the premise. This is the one of the only places to get high-end French pastries in Playa. You can check them out on 5th Avenue near 34th Street.
Enjoy lunch at Elemento Restaurant
Not only is the price great, it has a nice atmosphere to eat in and the food is designed very well. We love the fact this place shares a space with a design shop and the garden has a nice vine over the tables in front. The food is quality and one of the better places to eat lunch at for a great value. We are talking  about 100 pesos for a meal! Food is creative and very well presented. For more on Elemento Restaurant check out the link with more photos. This restaurant is located on 25th Avenue between 26th Street and 28th Street.
Tacos De Birria
This is such a simple food but there is such a history behind it. Here you can get beef tacos and even marrow tacos. The meat has been slow roasted in a sauce. When you order tacos, they dip the tortilla in the sauce and heat it on the grill. This gives the tortilla an orange color. They have a nice salsa selection here to top off your tacos. Enjoy this simple meal that has a great taste! Tacos De Birria is located on 30th Avenue between 34th Street and 38th Street (yes there is no 36th Street here). It is across from the Pemex gas station.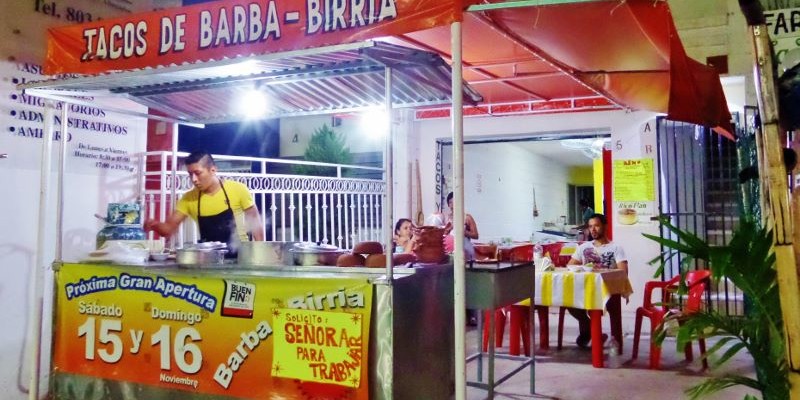 Salbutes-A taste of the Yucatan
Here is a very local tip for you. Salbutes are a fried tortilla with shredded chicken, marinated red onions, avocado, salsa and cream. There are slightly different versions of this but you get an idea. The combination of the fried tortilla with other ingredients is great. The best place to go is a very local place on 30th Avenue between 2nd Street and 4th Street (see photos in link).
Fresh juice at La Ceiba Restaurant at DAC Market
La Ceiba Restaurant is connected to the DAC Market so you would think that everything would be fresh here, and it is! Beside a good place to eat breakfast, we do love their fresh juices and mixes. Even Nativo Restaurant across the street is known for good juice but we like here even better. La Ceiba Restaurant is on 30th Avenue between Constituyentes Avenue and 20th Street.
Tamales in the street
Tamales are about as Mexican as you can get. Each day these people bring huge pots to the corner of 30th Avenue and 12 Bis Street. They have a variety or tamales like chicken with mole, sweet corn, and chicken in salsa verde. Make sure you get some  of their red salsa. It is homemade and one of a kind. It is not spicy. You can eat on the street or take home. Prices are only about 15 pesos for each one and they are filling.
Do you have a tip for us? Send us an email on the contact button on our site. Are you a restaurant that is good and offers something special to people in Playa Del Carmen? We would love to hear from you so we can come check you out! As you can see, we love food and the diversity found here in Playa Del Carmen. We look forward to bringing you more great things to try. Also check out some of the links below for more food stories.
Further reading for you foodies about Playa Del Carmen
Since you LOVE food you might also like to read our Best Lunch Spots Guide, Bakery Guide, Coffee Shop Guide, and Great Drinks of Playa Del Carmen Guide
If you want to learn some Mexican cooking while in Playa Del Carmen, here is one cooking class we recommend you look into.
If you love cooking you might want to check out Pacsadeli. It is a store open to the public where you can get food supplies you cannot find in other places.
How many of these places have you been to? What is your favorite foodie place in Playa Del Carmen? Let us know in the comments below.