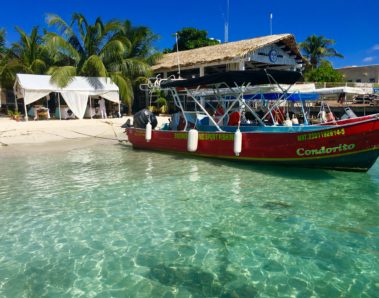 Places to visit near Playa Del Carmen
If you are coming to the Riviera Maya and perhaps spending some time in Playa Del Carmen you might want to look around a little. Here are the best places to visit near Playa Del Carmen. These include the parks, beaches, cenotes, and other points of interest.
Most places to visit near Playa Del Carmen are going to be within one hour. Playa (as it is called by locals) is in the center of the Riviera Maya where most of the tourist places are based. Happy exploring!
Parks to visit near Playa Del Carmen
Eco/entertainment parks offer a half day or full day of adventure and excitement. We have some great places to visit near Playa Del Carmen! All of the parks are well designed and worth the entrance fee. Here is a list of parks near Playa to visit.
Xcaret Park
Xcaret is the largest of the parks to visit. Coming here is fun for the whole family. The park has small shows during the day and a two hour show at night highlighting Mexican culture and history. During the day you can see local animals, swim in underground rivers and see cultural recreations like Mayan ball courts. For more about visiting this park see our article here on Xcaret.
Xplor
Xplor park is all about adventure. There are the best zip lines in the area, swimming, and more! This is a full day park with food included. For details about visiting Xplor see our article here and video below.
Xenses
Xenses park is the only half day park. It is more for younger people but adults will have fun as well. The park is all about having fun and fooling your senses. See our video below and then our Xenses article here for the best way to get tickets.
Xel Ha
Xel Ha is all about snorkeling all day in a beautiful inlet. This is a full day experience with all food included. There is a lot to do here including snorkeling, trails, a floating bridge, exploring caves, zip lines, and rafts. For more about Xel Ha see our video here and article on Xel Ha.
Best beaches to visit near Playa Del Carmen
The Riviera Maya has some beautiful beaches. Some people look for a quiet beach to visit and you can still find some of them. Some beaches are more natural and some have beach clubs you can visit. We have a whole article about the best beaches near Playa Del Carmen.
Islands close to visit from Playa Del Carmen
There are two main islands people visit while on holiday here. Isla Mujeres and Cozumel. Both islands can be done in a day trip. Here are the differences between them.
Cozumel Island
This island is just across from Playa Del Carmen. The Cozumel Ferry Pier is on the south end of town and you can be there in about 40 minutes (see our article about taking the ferry to Cozumel). Most people go to dive off Cozumel since that is what it is famous for. Other people like to rent a car and drive the main loop on the island. On the far side you will see remote beaches and a few beach bars. The town of San Miguel is more or less for the cruise ship tourist. There are lots of jewelry shops and bars like Senor Frogs.
Isla Mujeres
Isla Mujeres is just off the coast of Cancun. Isla Mujeres is about a 1 1/2 hour drive from Playa Del Carmen. Then you will board a ferry that takes 30 minutes to cross. This small island is small enough to drive a golf cart tip to tip in about 30 minutes. There are beaches, mainly Playa Norte that people love to visit. The town has a small pedestrian street with lots of shops and restaurants. You can also find snorkeling, beach restaurants, and water activities here.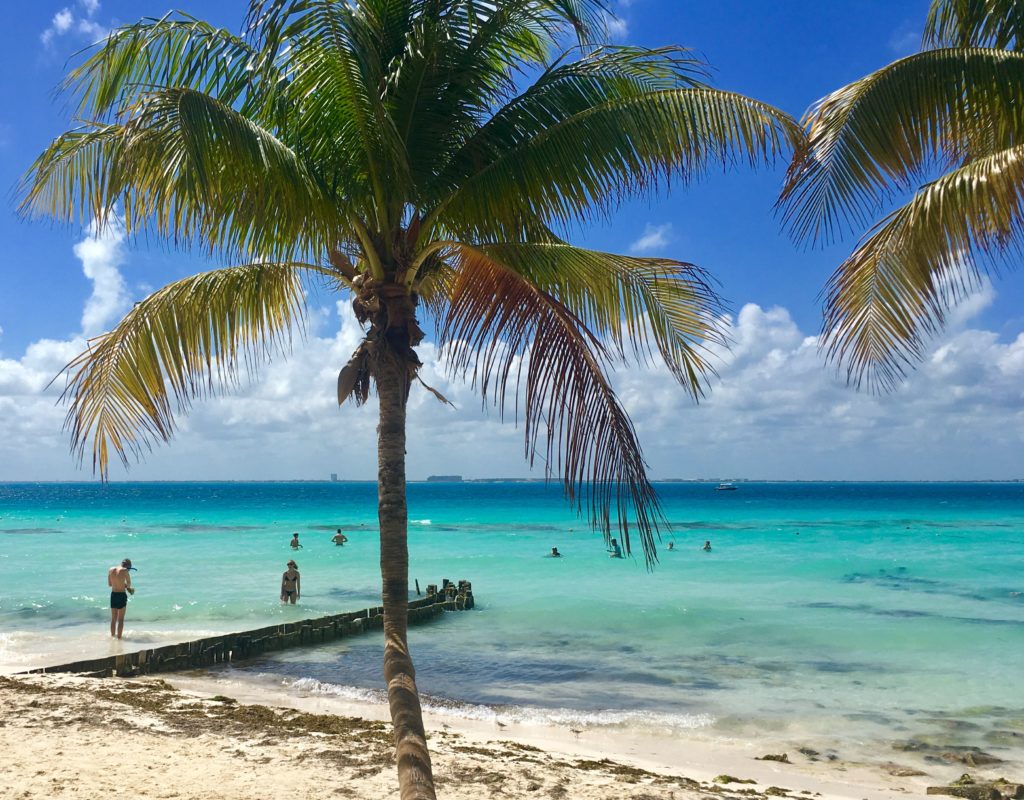 Cenotes close to Playa Del Carmen to visit
Cenotes (pronounced "see note tays") are natural pools of water that have been carved out of the rock. These can be enclosed as well as ones that have had the roof collapse. Cenotes are something unique and beautiful in the area.
The closest cenotes to Playa Del Carmen are about 18 minutes down the highway but there are others that are great to visit as well that are just a little further. Here is our guide to cenotes that are close to Playa Del Carmen.
If you don't want to organize your own trip to a cenote you can book a day tour to some great cenotes. It is called Xenotes and we have a whole article on it here.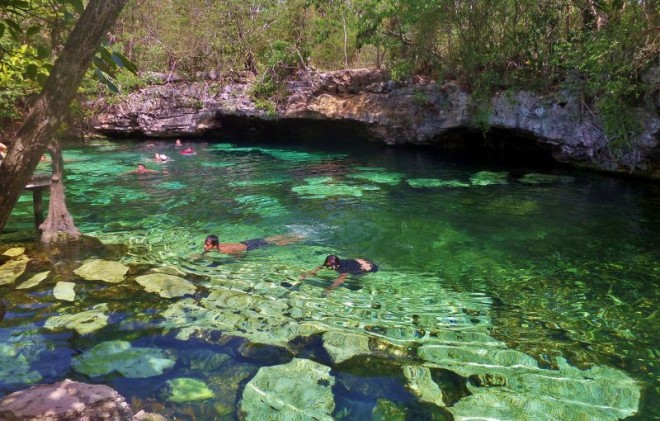 Mayan ruins to visit near Playa Del Carmen
Visiting Mayan ruins when in this part of Mexico is high on the list of places to visit. The most popular ruins to visit are Chichen Itza, Tulum and Coba. There are other ruins to visit though. For a full guide to Mayan ruins see our article here.
Tip: Most people will take a tour to see the ruins. Taking a tour can make it easy to get there plus maybe another stop. Most of the ruins are a two or three hour drive from Playa Del Carmen.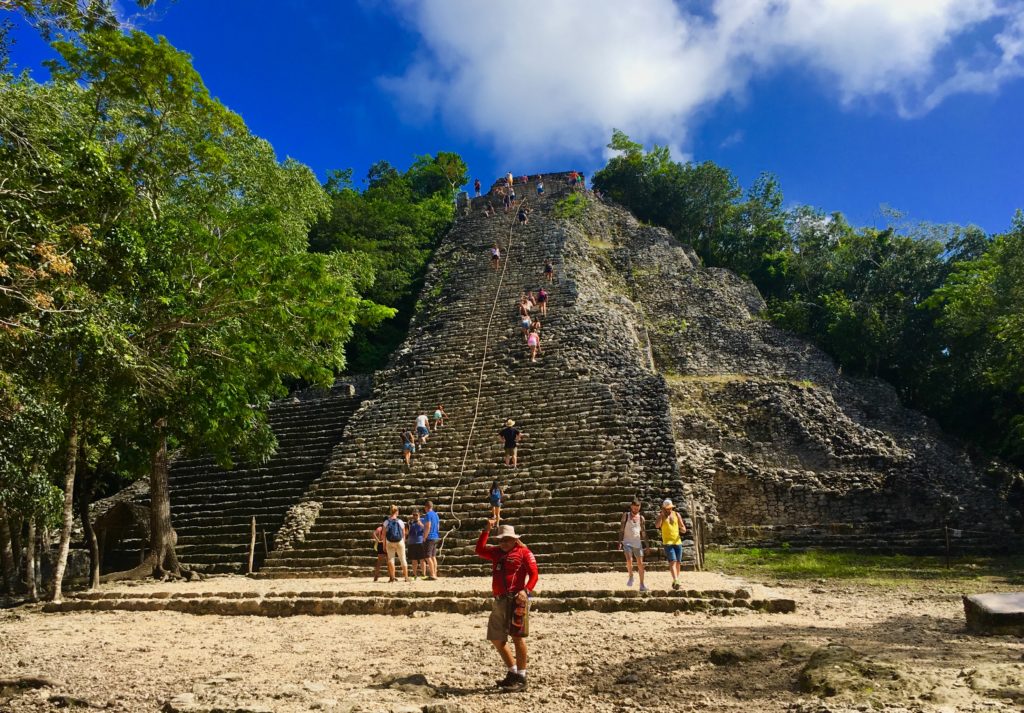 Other places to visit
Here is an interactive map that will show you places to visit near Playa Del Carmen and further away. Click on the map and see the popup. There are links and further articles on our website describing what you will find.
If you are a resident of Playa Del Carmen, you should check out our weekend guide. This guide helps you get out to explore in some of the less touristy areas and also affordable options.
Thank you for reading our guide for the best places to visit near Playa Del Carmen. If you have any questions of comments, let us know below, we would love to hear from you.