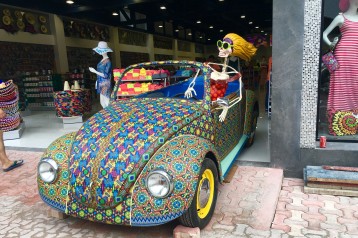 Do you need a car in Playa del Carmen?
The downtown of Playa Del Carmen is compact, and it will depend on if you are a tourist or a person looking to live in Playa Del Carmen. If you are visiting Playa Del Carmen and you are staying in the center of town, you can get most places by walking or a taxi. Most tourist only rent a car when planning a road trip or excursion to another part of the peninsula. If you plan to live in Playa Del Carmen, it will depend on what part of Playa Del Carmen you decide to live in if you need a car or not. We will break down the differences between when you might want a car and when you can do without.
Do tourists need a car in Playa Del Carmen?
If you stay in the downtown, you most likely will not need a car in Playa Del Carmen for your stay. Since most things are within walking distance and there is the very long pedestrian street of 5th Avenue, there are a lot of places to walk in the center. Many visitors stay at all-inclusive hotels or hotels that are part of the experience, hence not leaving the hotel for more than a day tip. See our guide on where to stay in Playa Del Carmen so you don't end of staying in an area too far from things and needing a car.
Below are some alternative options for having a car and how you might still enjoy your vacation to the area. If you do want to rent a car for a day or more, this is a good website to check for rental cars.
Getting supplies and shopping
If you are coming for a week or more and perhaps planning on cooking more at the place where you are staying, you will need to stock up on supplies. If you are staying in the center of Playa Del Carmen, this is fairly easy to do by shopping at a grocery store. this can be done by taking a taxi or walking. Another good option is ordering things and having everything delivered. There is a great delivery service that shops for everything and brings it to you when you want. This can free up your time and eliminate the need for a car.
We often get messages from visitors that are staying at all-inclusive hotels outside of the center and they ask about transportation. Often a taxi is the only option and can cost up to $50 USD round trip! Ordering and having it delivered is a great option because this grocery store delivery service delivers to everywhere from Tulum to Cancun.
Renting a car for a road trip
The one time you might find a car helpful is when taking a road trip to explore more of the area. Couples can rent a car and enjoy stops along the way or a family can more economically visit places without having to pay for a tour. To see how the costs come out, we have a detailed guide on how to drive to Chichen Itza from Playa Del Carmen. We talk about the tolls, prices and different options.
A few tips about driving around in a rental car
There are several toll highways in the area. these only take cash in the form of pesos. There are no ATMs or other way to pay. So be prepared.
Getting gas in Mexico can be a place you might get scammed. See our guide to the many ways attendants might try to rip you off at the pump.
The rules of the road are a little different in Mexico. See our guide to the things you need to look out for while driving in the area.
Can you live in Playa Del Carmen without a car?
You can live in the center of Playa Del Carmen without a car. Grocery stores are walkable or a short taxi ride for most people. Where most residents will want a car is when you choose to live in an area outside of the center. This includes the fraccionamiento neighborhoods and places like El Cielo or Playacar. Public transportation is often nonexistent, crowded, or slow in Playa Del Carmen. Taxis can really add up over time. So, in some areas of Playa, we would recommend having a car.
See our guide on transportation from Playa Del Carmen here. It talks about all the options for things like buses to Tulum or the ferry to Cozumel.
What is the best type of car to have in Playa Del Carmen?
Most people have a sedan that is white. Those are the two most common things you find on the road in Playa Del Carmen. The white color is for the heat and a sensible car is one that functions with the difficulties of driving here in the Riviera Maya. We have a guide to what brands of cars are popular and what people drive.
Some people think about bringing a car from Canada or the United States. In general, it is best to buy a car in Playa Del Carmen. The import taxes are high, and the thing that some people forget it is the models can have the same name, but parts might be different or hard to get in Mexico. Some luxury car manufacturers only have one official dealership in the whole peninsula. This means you might have to travel to get your car worked on each time. So, it is important to make sure you can get service for your car and find parts. You just might go for that sensible car over the sports car due to practicality.
What to do with your car if you live part time in Playa Del Carmen
Many people rent their units out part of the year and the other part live in Playa Del Carmen. This might be conducive to having a car in Playa year-round. This does however present a problem for what to do with the car for the time you are away. The climate in Playa is hot and humid and leaving a car parked for a period of time can create a lot of problems. Leaving a car in the parking lot or covering the car with a cover is not going to cut it when leaving it for several months. Most people will want someone to start the car and open it to relieve the heat and humidity. One option is putting your car in storage like this facility here. This can be a good option to keep your car protected from storms, heat and humidity.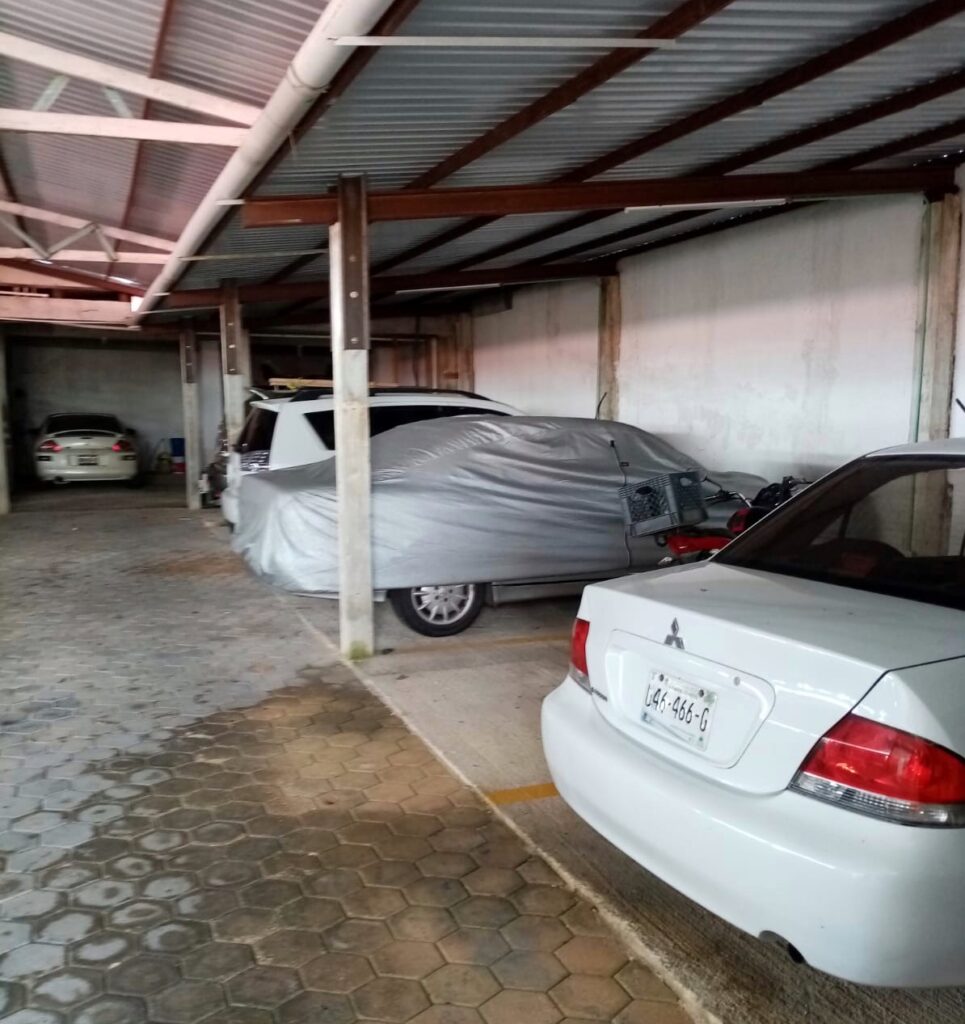 Long term car rental in Playa Del Carmen
If having a car is what you want, but you don't want to bring one or buy one, renting one might be an option. There are a few places that offer long term car rentals in Playa Del Carmen. We will say that car rentals in the Riviera Maya are not as cheap as you might expect. So, you might want to rent for part of the time while in Playa Del Carmen. The company that we recommend, is the link here in this paragraph. they are a local company run by a Canadian. They offer all insurance and coverage that you need and no fine print. Readers really like the ease of renting and don't have all the loopholes that other car rental places have for extra charges or issues.

Can a scooter replace the need for a car in Playa Del Carmen?
Motos, moped, scooters or whatever you are used to calling them, are popular options for locals to get around. The main benefit is the costs of operation. Locals enjoy lower insurance, maintenance costs, and the cost to fill-up cost about $5-10 USD a week. However, there is a warning about using scooters in Playa Del Carmen. When it rains, and it does at times in buckets, the streets get covered in water. This hides potholes and often scooter drivers hit holes in the road and have accidents. The other problem with the rain is the roads get very slippery when the rain starts to fall. The roads have a layer of oil and when hit with rain, it becomes very slippery.
For more about owning a scooter in Playa Del Carmen, see our guide here. In our opinion a scooter can be fun but is also limited in how much you can replace a car with one. We would still recommend having a car if you live in Playa Del Carmen and live out of the center. Even more so if you have kids because you need more space for carrying things and having a safe place for your family.
Can you get around with just a bike in Playa Del Carmen?
The reality is very few people use bikes as a main form of transportation. Some single people living in Colosio will use bikes to get around, but this is not for everyone. Carrying things on bikes is an issue, bike theft is a big issue in Playa, and the weather conditions will make it feel like you are wet with sweat each time you go out for a ride. There are only a few bike lanes in Playa and in general, the road conditions are not that great for cyclist. See our guide about biking in Playa Del Carmen for more information.