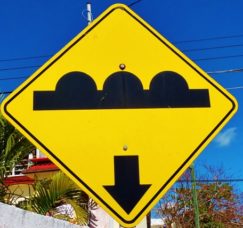 Driving in Mexico
If you are planning a road trip to Mexico, thinking about moving to Mexico and going to drive there, or just want to rent a car in Mexico, here is everything you need to know about driving in Mexico. There can be a lot of local customs and things that you are not familiar with. We hope to take some of the stress out of driving in Mexico with this pertinent information, so you come prepared.
General tips for driving in Mexico
After years of traveling around Mexico, we have complied all our best tips for you.
It is always better to drive during the daylight hours. Roads and highways can have bad lighting, making it harder to avoid obstacles. Safety is also a small factor in this decision also.
If there is one thing about driving in Mexico, it is to be on the lookout for "topes" or speed bumps. Mexico loves these and are often in areas entering towns or near an intersection. They can really do some damage to your car, so watch out for these. Speedbumps help regulate the speed of cars and require less police trying to stop speeding cars.
Map out your trip. If you are going long distances, be sure to check where gas stations are. There can be areas where there are no gas stations for an hour or more.
Liability insurance is required for all cars in Mexico. If you are in a serious accident, you will need to prove you can pay before you can leave the scene, or you might be placed in jail until you can prove you can pay. This means having a good responsive insurance company.
Be careful driving around trucks. Especially trucks that have gravel or something uncovered in the back. Rocks and debris can bounce out and hit your windshield. Tarps to cover the back of trucks is seldomly used.
Toll roads (cuotas) are in better condition and often are the best options. Not only are they in better shape, but there are less problems on a toll road. Remember that all tolls are pesos and often no cards accepted. Bring cash with you all the time.
Not all areas of Mexico have a cell phone signal. Be sure to download maps and know where you are going.
Familiarize yourself with the road signs of Mexico. There are some differences between traffic lights and signage. Often you need to make quick decisions based on signs.
In general, the police do not stop you. There are checkpoints where the police see if people have been drinking or have a dangerous situation. Be respectful and be prepared with paperwork and driver's license for inspection. See section about dealing with police.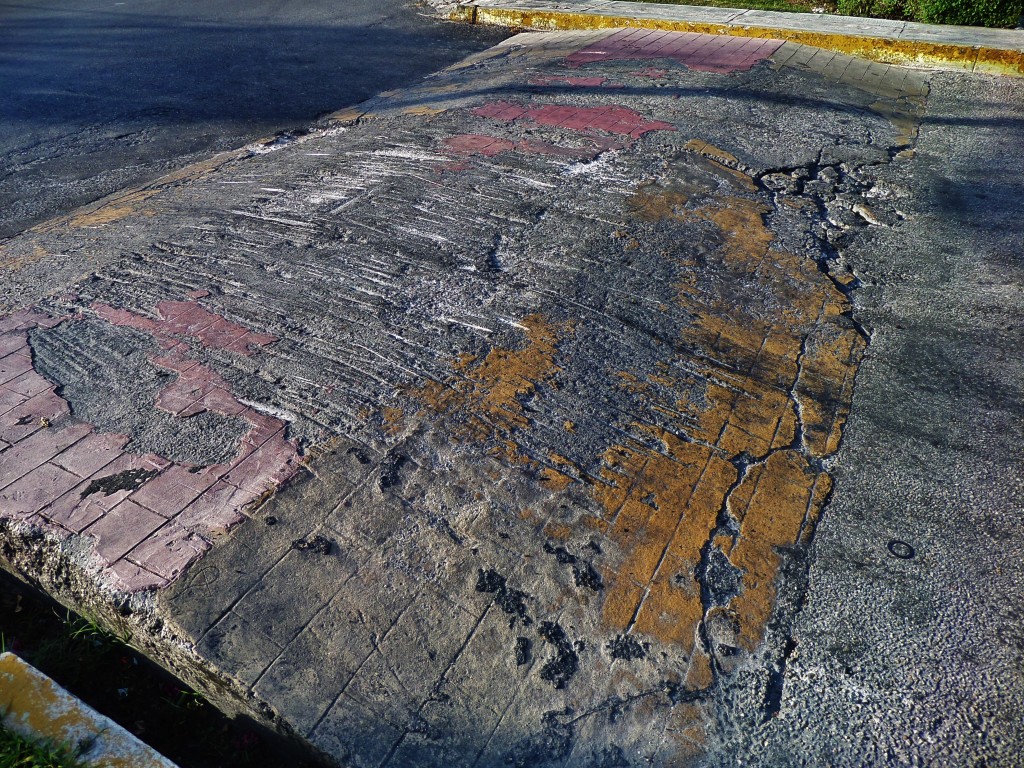 What to do when your car breaks down while driving in Mexico
Probably most people fear is getting stuck on the side of the road in Mexico. The solutions start when you go to rent a car. The expression "You get what you pay for" comes to mind. Looking for the cheapest rental car? Often the companies with the cheapest prices have older cars that are not in the best shape. So, you can eliminate a lot of problems if you start with a good rental. Of course, there are always unforeseen occurrences, and you will need to be prepared to handle circumstances, especially if you are driving large distances in Mexico.
If you are driving your own car in Mexico, mechanics are found nearly in every town. Most are efficient in diagnosing problems and most are pretty honest with charging correct prices. The hardest problem is if you drive a car into Mexico that is not made in Mexico. You might find that parts are not available within Mexico or require expensive shipping of the part that will inevitably delay your trip. Sometimes even the same make and model of vehicle have different parts in different countries. This is something to consider if you are going to drive a vehicle into Mexico. Be sure your vehicle is in good working order. You might also educate yourself if there are car dealers in Mexico and how many there are. Sometimes some models and brands only have dealerships in large cities and parts and maintenance are limited.
If you are driving in your own car here is information what to do if you have car trouble
If you are on a main road and you have car problems, you can call 911 for the emergency services or there might be posted on the highway a number to call for service. However, there is an organization called the Green Angels that drives the roads and provides free services to stranded motorist. If you are stuck on a main road, put your hood up as a sign of trouble. You can call the Green Angels toll-free, 24 hours per day, at 01-800-987-8224. You can also dial 078 in case of emergencies.
In most small towns there usually is someone that is a mechanic but you most likely will need to speak Spanish and ask around.
If you have a rental car and you have problems….
Make sure you get the local number of the rental car company when you leave. There are usually two numbers available, the office and after-hours support number. If you need help from the police or have an accident, 911 is the number to call.
Caution from accepting help on the highways of Mexico
There can be some very honest and helpful people that might offer help with a mechanical problem. Just make a note that some people try to take advantage of people with a broken-down car. It is always best to accept help from the Green Angels and Police first. This tends to be more a problem in the center and north of Mexico.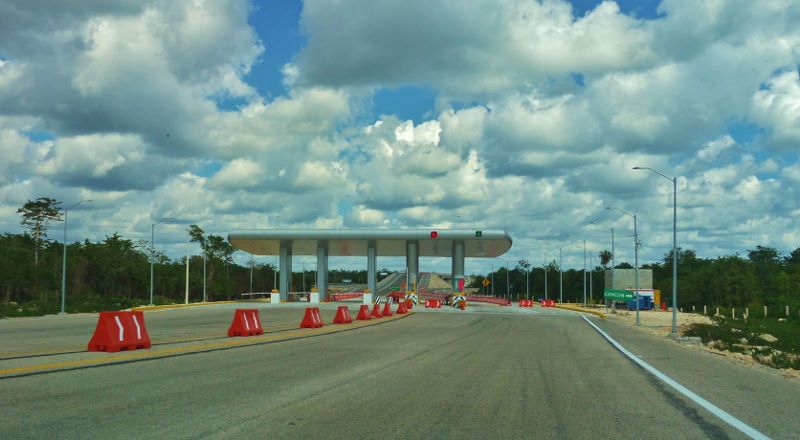 How to deal with the police in Mexico while driving
One of the biggest concerns with people driving in Mexico is the police. It might be from rumors or past experience that you might feel awkward around the police. There are plenty of post where people talk about bribes and not so legal interactions with the local police.
Most of the time your interaction with the police will be at a checkpoint. Checkpoints are set up at state lines, toll booth or near and entrance to a populated area. It is good to remember that the police are working for your safety. They are checking for drunk drivers and dangerous conditions. If the police wave for you to stop, they will ask for papers of the rental or car and your license. They will also usually ask where you are coming from or going. Most police are not bilingual. So, knowing some Spanish will come in handy.
The BEST ADVICE is to be pleasant and professional. If you are waved to the side of the road, often they want to see in the trunk. When people appear nervous, the police often get more suspicious or feel that they can take advantage of the situation. Most of the time when people are pulled over, they are younger people in a rental car (22–35-year old's) or locals that are in an older car. The reason is that police want to check for drugs with young tourists and alcohol with locals that appear not to be middle class.
If the police say you did something wrong, and you feel it is not really anything, ask for a ticket. In Mexico you can only pay tickets at the police station. This means when a police offer implies you can pay now and save time or save some money and pay a little now, it is corruption, and they are asking for a bribe. NEVER pay a bribe. It continues corruption. The solution, ask kindly for the ticket or wait it out. Often the police will check something in their car and eventually come back and give you your license and you are on your way. MOST of the time (98%), police will not give you a ticket.
If you have done something wrong, you can ask for the ticket. Chances are you will still not get a ticket. Most tickets are under 500 pesos, and you get a discount for paying before the due date. So, paying a ticket is cheaper than a bribe and you do not extend corruption in Mexico.
Dealing with gas station attendants in Mexico
If you are driving in Mexico, you will need gas. Gas is priced per liter and often similar in price as the United States. Currently the price per liter is about 22 pesos. Almost all gas stations are a Pemex because it was nationalized years ago. This makes it easy to get gas because you pretty much know it is the same everywhere. However, there are a lot of scams at gas stations in Mexico. We have a whole article here so you can avoid these scams.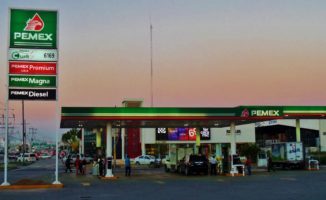 The tourist who wants to rent a car and drive around Mexico
Here are some tips about renting in Mexico.
Most car rental agencies check the car extensively when returning it. It is best to take photos of the car from all angles and inside when you pick it up. This can straighten out any discrepancies if the agency tries to say something is not the same.
Most rental cars are marked and identifiable. This means that police and criminals can spot a rental car. This means not leaving things in the trunk while the car is not attended.
Car rental prices tend to be a little more expensive in Mexico. Be alert of super cheap prices online, they often will add all the fees and add insurance when you arrive at the desk. Most cars cost between $40 USD and $60 USD a day depending on size.
Most insurance does not cover tires and windshields. So, drive cautiously and don't take cars off paved roads.
Driving into Mexico from another country
If you are going to drive into Mexico for a vacation or if you are moving to Mexico, here are some details that pertain just to you. If you are going this route, you will be covering a lot of ground and that means longer days on the road. This also means you will have more chances for issues, but don't worry, we have you covered here.
For destination in most of Mexico, you will need a special visa for your car. This is called TIP or temporary import permit. This is because cars that are imported permanently need to pay an import tax, but people visiting and leaving with their cars, do not pay an import tax. You must leave the country within the allotted time on your TIP
You can purchase a TIP in advance online, or at certain Mexican Consulates in the US, or you can purchase a TIP in person at a Banjercito office situated at major land crossing locations. The TIP has an administrative fee, and you will also be required to leave a deposit. (The size of the deposit varies depending on the age of the vehicle). You will lose the deposit if you fail to export (drive out of Mexico) the vehicle before the TIP's expiry date, or violate any other rules related to the TIP.
Flying instead of driving
Mexico is a big country. It can take days to drive across. It can be fun to explore on your own time and with the flexibility to visit all the fun roadside attractions that you might otherwise miss. However, it can be good to combine travel with flying if you are short on time or want to just hit up the good parts with the major attractions. Flying in Mexico is pretty cheap and accessible. flying can be much cheaper than you think and save you money on gas and tolls. For example, it is possible to fly from one side of Mexico to the other for as little as $50 USD. See our article about flying in Mexico here for more details.