The Guide to 10 Good Bakeries in Playa Del Carmen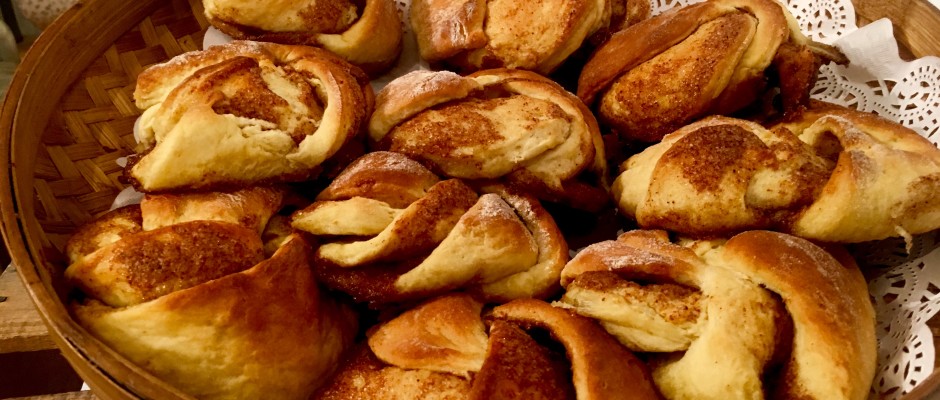 10 Good Bakeries in Playa Del Carmen
We love sharing the good things here in Playa. Having fresh made bread or a great pastry can enhance anyone's day. Here is a list of bakeries in Playa Del Carmen. Each one has a link to the article on it so you can see photos and more information.
We hope you enjoy these and if you have anything you loved and what to tell us and others about it, let us know in the comments below.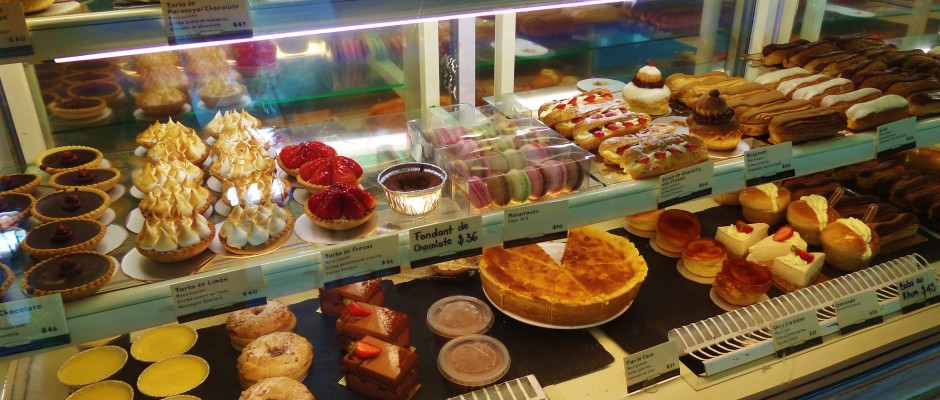 Chez Celine Location: Chez Celine is located right on 5th Avenue between 32nd and 34th Streets on the east side of the street. Hours: Open everyday from 8:00 am. -11:00pm. Description: French style bakery with baking done on premise. There is a large selection and  the have good coffee too.
Das Brot Bakery Location: 40th Avenue between 8th Street and 10th Street. Hours: Monday-Friday 7:30am-7:00pm Saturday 8:00am-2:00pm. Description: German style bakery with pastries and breads. Anja the baker has been popular in Playa Del Carmen for some time now.
Cupcake Boutique Location: Constituyentes Avenue between 10th Avenue and 15th Avenue on the south side of the street. Hours: Open daily Description: Cupcakes and wedding cupcake towers made here. you can buy individual ones as well. Wednesday usually is 2×1 cupcakes.
Dulce Antojo Location: 

Update: This bakery has closed this location as of September 2016, we are awaiting details if they open in another location.

 Hours: open daily from 9:00am-10:00pm Description: Small bakery that has bite size cake and also specializes in wedding cakes and event tables. See our video of this place here!
Miga Playa Bakery Location: It is located on 25th Avenue between 28th Street and 30th Street. Hours: Open 8:00am-8:00pm Tues-Sun. Closed Mondays. Description: Argentinian style bakery.
Pasta & Polpetta Location: Constituyentes Avenue between 30th Avenue and 35th Avenue. Hours: Open from 5:00am-6:00pm Monday-Friday, Saturday 5:00am-4:00pm, Sunday -closed. Description: Handmade donuts and a small amount of pastries.
Pasteleteria Bakery Location: Xaman-Ha Shopping Plaza on the 307 Highway. It is across from the Centro Maya Mall. Hours: Monday-Sunday 7:00am-11:00pm. Description: Higher end bakery out of the center of Playa Del Carmen with great specialty cakes for special occasions.
Pedacito De Cielo Location: Calle 16 Norte between 1st Avenue and 5th Avenue. Hours: Monday- Saturday 8:00am-8:00pm closed Sundays. Description: Specialty cakes, ice cream and little sweat bites to eat.
The Pitted Date Location: 26th Street between 5th Avenue and 10th Avenue. Hours: 8:00am-9:00pm daily Description: This is the only vegan bakery in Playa Del Carmen. This is a cute location to sit and have a coffee and vegan treat.
Tradiciones Comida y Postres Location: It is located on 34th St. between 40th and 45th Avenues on the south side of the street. Hours: Monday-Friday 8:00am-8:00pm, Saturday 19:00am-3:00pm, closed Sundays. Description: Argentinian style bakery with some moist bites.
Our Top Picks for Best Bakeries in Playa Del Carmen
It might be surprising that there are no Mexican style bakeries on our favorite list. Or rather it might not be that surprising if you have visited a few. Mexican bakeries tend to have the same products and they tend to be a little dry. Here are top picks in alphabetical order.
Chez Celine. We like the wide selection in this French bakery, not to mention good tasting tarts, croissants, and other sweet treats.
Da Brot Bakery. This bakery is out of the way of tourist but those that seek it get a pick of some homemade goodness from this German style bakery. Check out the fresh baked breads for meal and the pastries for a treat.
Pastelateria Bakery. We choose this bakery because they have some excellent cakes to go. You can pick up a cake for that special event here. This Playa Del Carmen bakery has gourmet taste and also a wide selection of items.