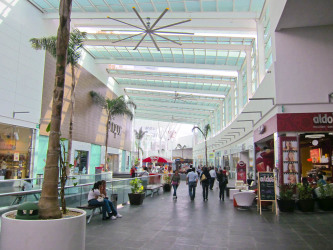 Why go to Cancun?
This article is written from the perspective of those that travel to Playa Del Carmen for vacation or those that live in Playa. For most that come to Play Del Carmen, they do so because Cancun does not fit them. For tourist it is the Hotel Zone of Cancun that is too commercialized and for people wishing to live in Mexico, Cancun is the more urban feeling and utilitarian, and some that does not work for them. So what does Cancun have that Playa Del Carmen does not?
Cancun Airport and Transportation Hub
First of all the airport. It is not really Cancun the city but it does lead you in and out of Cancun. Cancun is a travel hub. The airport has a good selection of domestic as well and international flights. See more in our article about the Cancun Airport here.
It is a major bus hub for going to places like Isla Holbox , Izamal or going to Merida. You can check out more in our Cancun Bus Station Guide.
It is also the jumping off point for getting to Isla Mujeres. Cancun even has boats to nowhere. The catamaran cruises are something you cannot get in Playa. So transportation is a reason for going to Cancun.
Shopping in Cancun
Shopping! Even as Playa Del Carmen grows, there are some things missing. Many locals like to go to Costco, and other large stores for purchases that are not available in Playa. Cancun also has a lot of smaller specialty shops for items that you are looking for like bedding, chef supplies and lighting stores.
Cancun has its fair share of malls and plazas. Some are already outdated but others are up-to-date and very popular like Plaza Las Americas near the southern end of Cancun. This mall is very popular for tourist and locals. It has one of the largest selections of stores to choose from. Everything from home furnishings, clothes, music to entertainment. Like many plazas, there is a movie theater, but unlike Playa they have a VIP movie theater and 4D movie theater.
Puerto Cancun Mall
One newer option to shop in Cancun is the Puerto Cancun Mall. This is an upscale mall but with midrange stores. What makes this a nice experience is the dining options and views. There are also some stores you cannot find in Playa Del Carmen like Best Buy.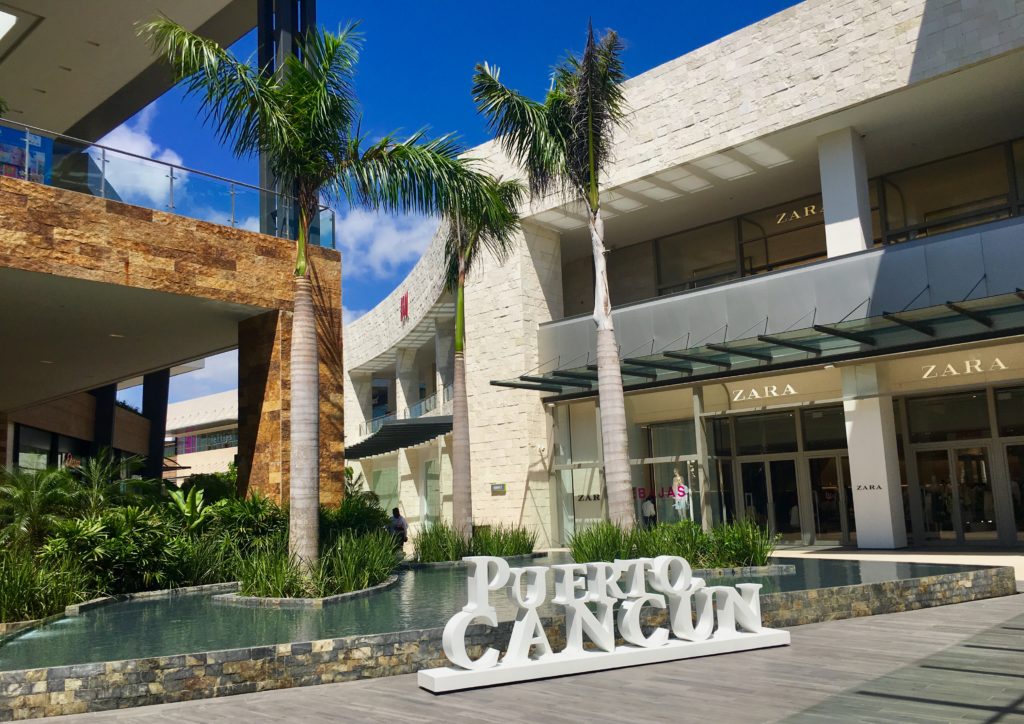 Entertainment and Culture in Cancun
Cancun has its fair share of clubs and bars, some of which are unique to Cancun and cater to audiences that are not satisfied with what Playa has to offer. Cancun has some larger casinos with a little more glamour than the ones in Playa Del Carmen.
Did you know that Cancun has a theater? Yes, a full-on normal theater with shows like touring off Broadway hits. It is called Teatro De Cancun and is in the first part of the Hotel Zone at KM4.
Also since Cancun is a port more than Playa, it offers dinner cruises, like the ones on a pirate ship or a sunset cruise.
Did you know there is a Mayan Ruin right in Cancun? Hardly anyone knows about it. This is larger than any of the very small ones in Playa Del Carmen but not as big as Coba or Chichen Itza. It is called El Meco. This can make for a small visit of about 30 minutes. There is also El Rey Mayan ruins in the Hotel Zone but it is very small and not that impressive, perhaps the most impressive thing about it is the fact it does not have a hotel built over it.
Nature in Cancun?
You might not think of nature and Cancun in the same idea but there are some nice beaches to visit. One place is called Isla Blanca. It is a point that is just north of Cancun where families go on the weekend. It is a rural beach with great views. There are only taxis here or you need to drive yourself, but it can be a great day trip from Playa for something different.
Now back to Playa Del Carmen
So, there you have it, Cancun is a larger city, and it is nice to have it so close by to take advantage of some of the things it has to offer but always nice to come back to live in Playa Del Carmen.
For easy public transportation from Playa Del Carmen to Cancun check out our article on taking the colectivos.
What do you like to do in Cancun? What does Cancun have that Playa lacks? We would love to hear from you in the comments below.